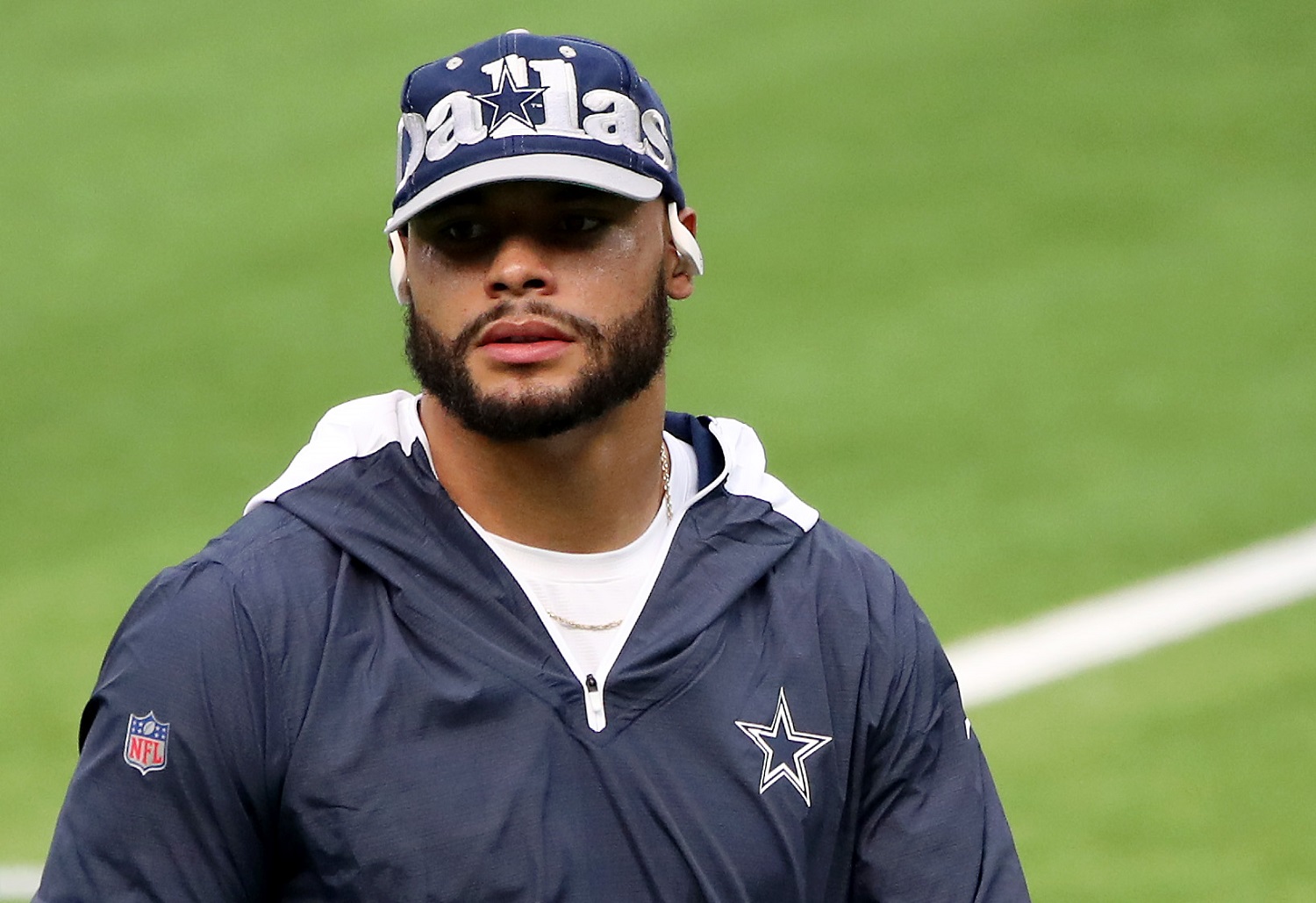 Dallas Cowboys QB Dak Prescott Discusses 'Small Victories' in His Latest Rehab Update
Dallas Cowboys quarterback Dak Prescott recently gave an update on how his rehabilitation is going following his season-ending ankle injury.
Had Dallas Cowboys quarterback Dak Prescott not gone down with a season-ending ankle injury in Week 5 against the New York Giants, there's a strong chance that the fifth-year QB would have been right there in the NFL MVP conversation.
Sure, he might not have had as strong a chance of say Patrick Mahomes or Russell Wilson or Aaron Rodgers given the Cowboys' inability to win games (even with Dak in the lineup) due to their atrocious defense. But Prescott was at least able to keep the Cowboys in games and was on pace to break a number of league and franchise passing records, which certainly would have gotten him at least a few votes for MVP at the end of the year.
Honestly, he should probably still get a few votes given how Dallas' season has gone since he got hurt but we all know that won't happen. Whether or not Dak Prescott suits up for the Dallas Cowboys in 2021 remains to be seen given his contract situation but we know he'll be playing somewhere as his rehab continues to go well and he's expected to be fully healthy ahead of next season. The two-time Pro Bowler recently gave the latest update on how that rehab is going and says it's all about "small victories."
Dak Prescott was on pace to break numerous NFL passing records
Through the first four games of the 2020 season, Dak Prescott was on an absolute tear for the Dallas Cowboys, even though the team only went 1-3 in those four games as the defense gave up 36.5 points per game in that span. But Prescott certainly had the offense working as the Cowboys averaged 31.5 points over those four games and Dak was on pace to set a number of records.
Through four games, Prescott had averaged 422.5 passing yards per game, putting him on pace to throw for 6,760 yards, which would have easily bested Peyton Manning's NFL record of 5,477 yards, which he set in 2011 with the Denver Broncos. That obviously means that Dak would have set a new Cowboys franchise record for passing yards, which is currently held by Tony Romo, who threw for 4,903 yards in 2012. Prescott actually came up just one yard short of that record in 2019.
In addition, Prescott was on pace to have 548 completions in 2020, which would have shattered Romo's franchise record of 425, also set in 2012, and the NFL record of 471, which was set by Drew Brees in 2016. But all those chances to make history went away in Week 5.
He was lost to a season-ending ankle injury in Week 5
Dak Prescott's potentially record-setting season came to a screeching halt in the second half of the Dallas Cowboys' Week 5 matchup with the New York Giants.
At the end of a scramble in the third quarter, Prescott got his right leg caught in the turf as Giants cornerback Logan Ryan came in to tackle him, which resulted in one of the most gruesome injuries you'll ever see on a football field. Prescott's ankle bent in a way that it had no business bending, resulting in a compound ankle fracture and dislocation.
Dak was carted off the field and immediately transported to a nearby medical facility, where surgery was performed that same night by Dr. Gene Curry, a specialist in foot and ankle injuries. The surgery was considered a success and Prescott was given a four-to-six-month timetable for a full recovery.
Dak Prescott discusses the 'small victories' of his rehab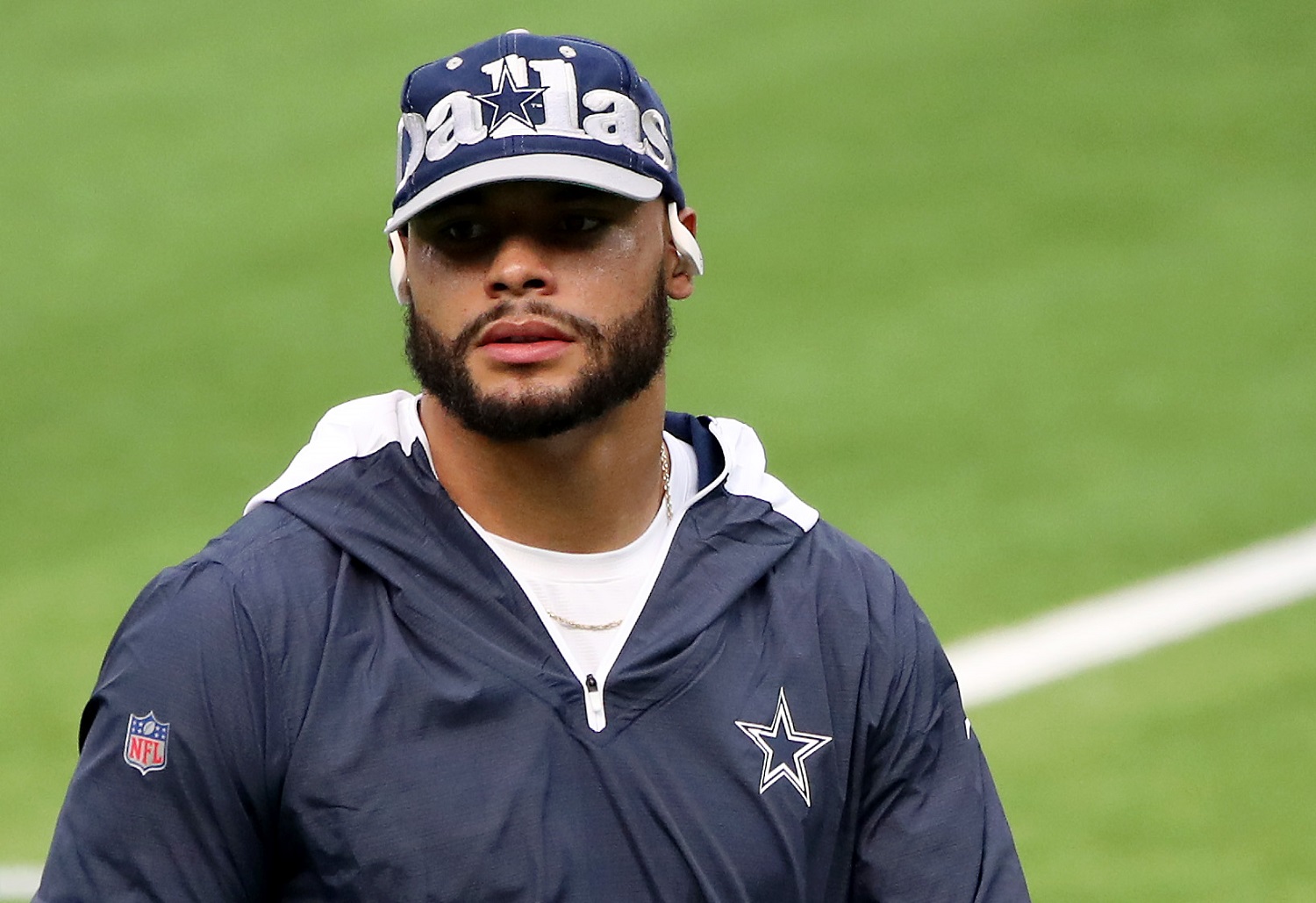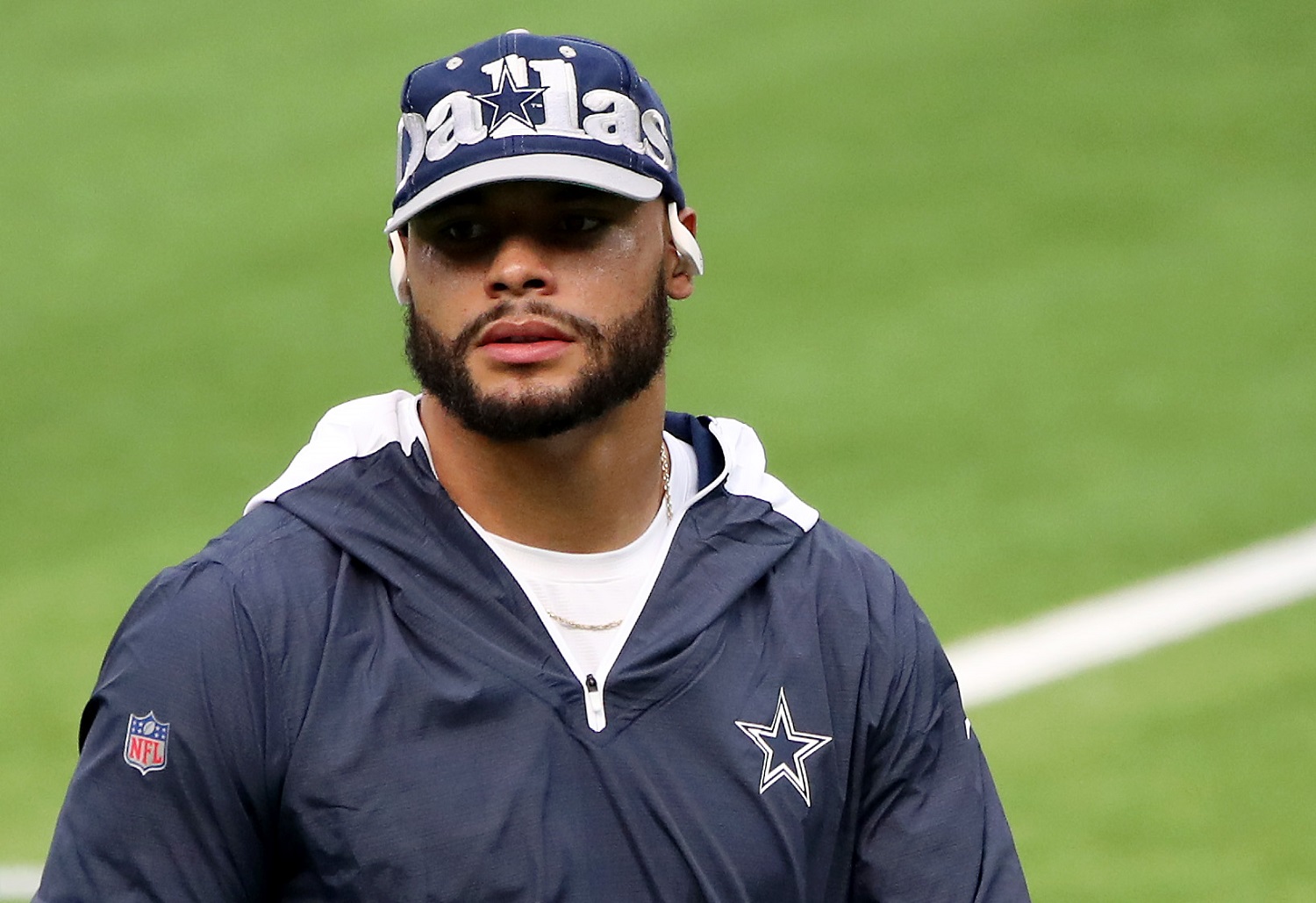 By all indications thus far, Dak Prescott has been doing extremely well with his rehabilitation and is said to be a bit ahead of schedule. Earlier this week, while speaking at NFL.com's Pepsi Rookie Roundtable, Prescott told a group of young players not to take anything for granted and gave the latest update on how his rehab is going.
"Don't take anything that you're doing for granted. No matter how big or how small it is, don't take it for granted because it's a blessing. I've been able to play every level of my career because the guy in front of me has gotten injured, so I know what it means to be ready and to stay ready in case a guy gets injured in front of you. 

"But now to be that guy that's injured for the first time in my career missing the rest of the season, it's different. It's tough. But for me, it's about making and creating small victories. So each and every day when I wake up and I go in for rehab, it's about, for me, seeing my leg or seeing my body do something that it didn't do the day before or creating a feeling that I didn't have before so I know that I'm continuing to get better."

Dak Prescott
He went on to say that while the Dallas Cowboys only need him now for support from the outside, he knows that his team will need him again later on the field, which is yet another sign that Dak Prescott wants to remain in Big D. He was playing this season on the franchise tag and there's certainly the possibility that he could be tagged again in 2021 if he and Jerry Jones can't come to terms (again) on a long-term deal.
All stats courtesy of Pro Football Reference