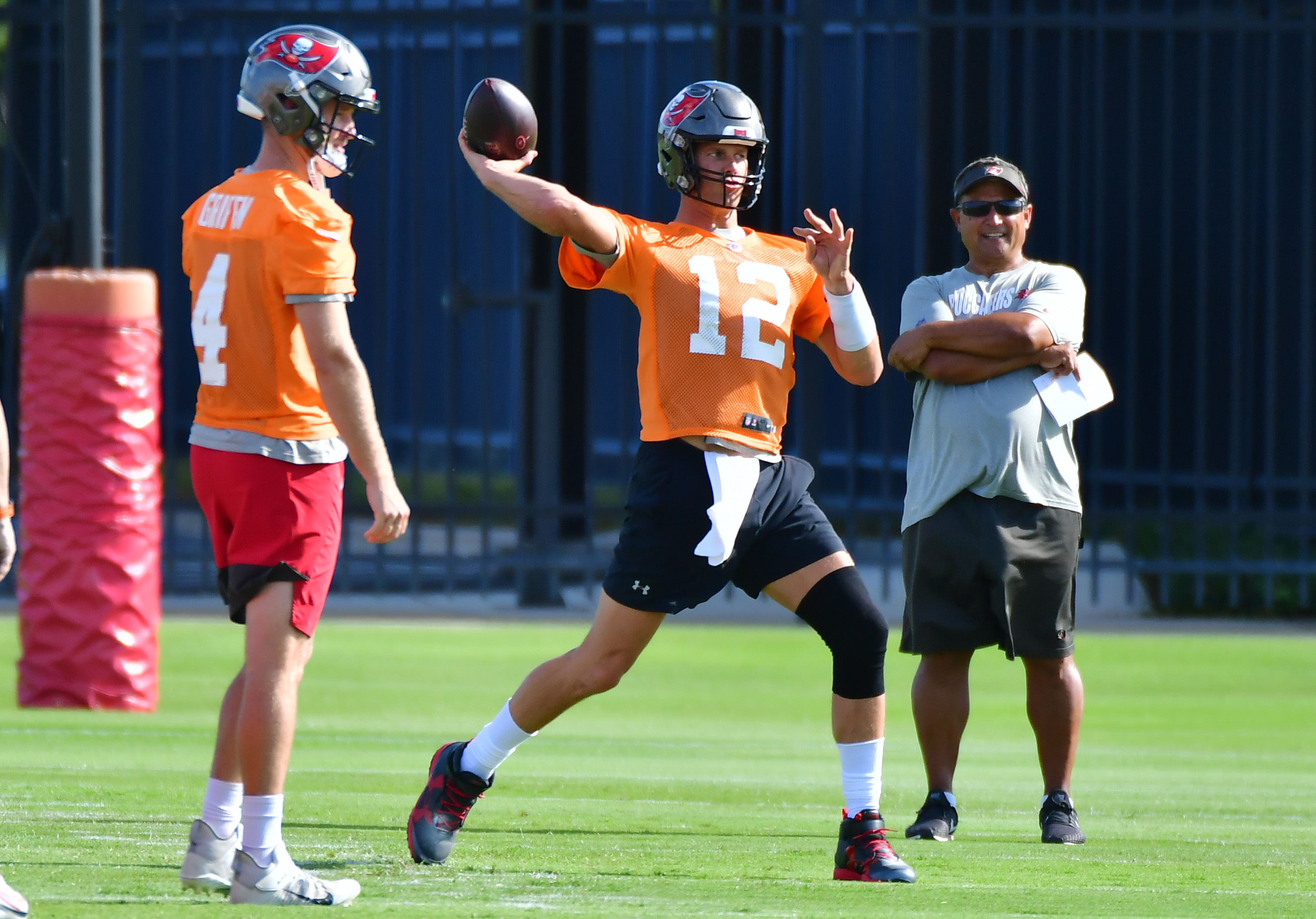 Dana White Says Don't Be Fooled by Tom Brady: 'That Dude Is a Killer'
Dana White said don't be fooled by Tom Brady's squeaky-clean image.
Tom Brady is considered a relatively quiet star. Dana White isn't. The Tampa Bay Buccaneers quarterback and the UFC president have very different personalities but are very good friends. White recently said we shouldn't be fooled by Brady, who comes across as a saint by saying all the right things. "He's an absolute killer," White recently said of the seven-time Super Bowl champion.
Dana White says whatever he wants, while Tom Brady says all the right things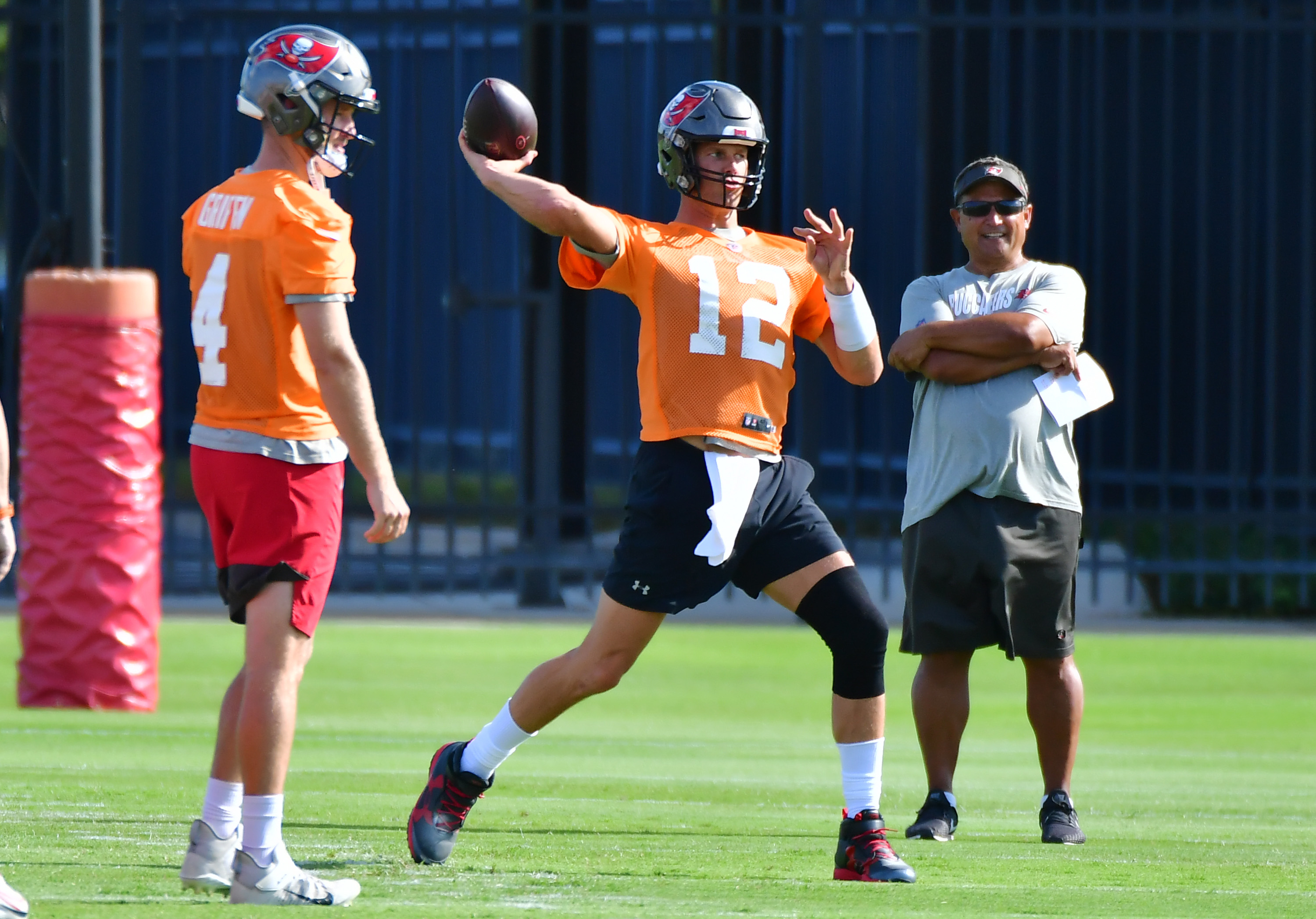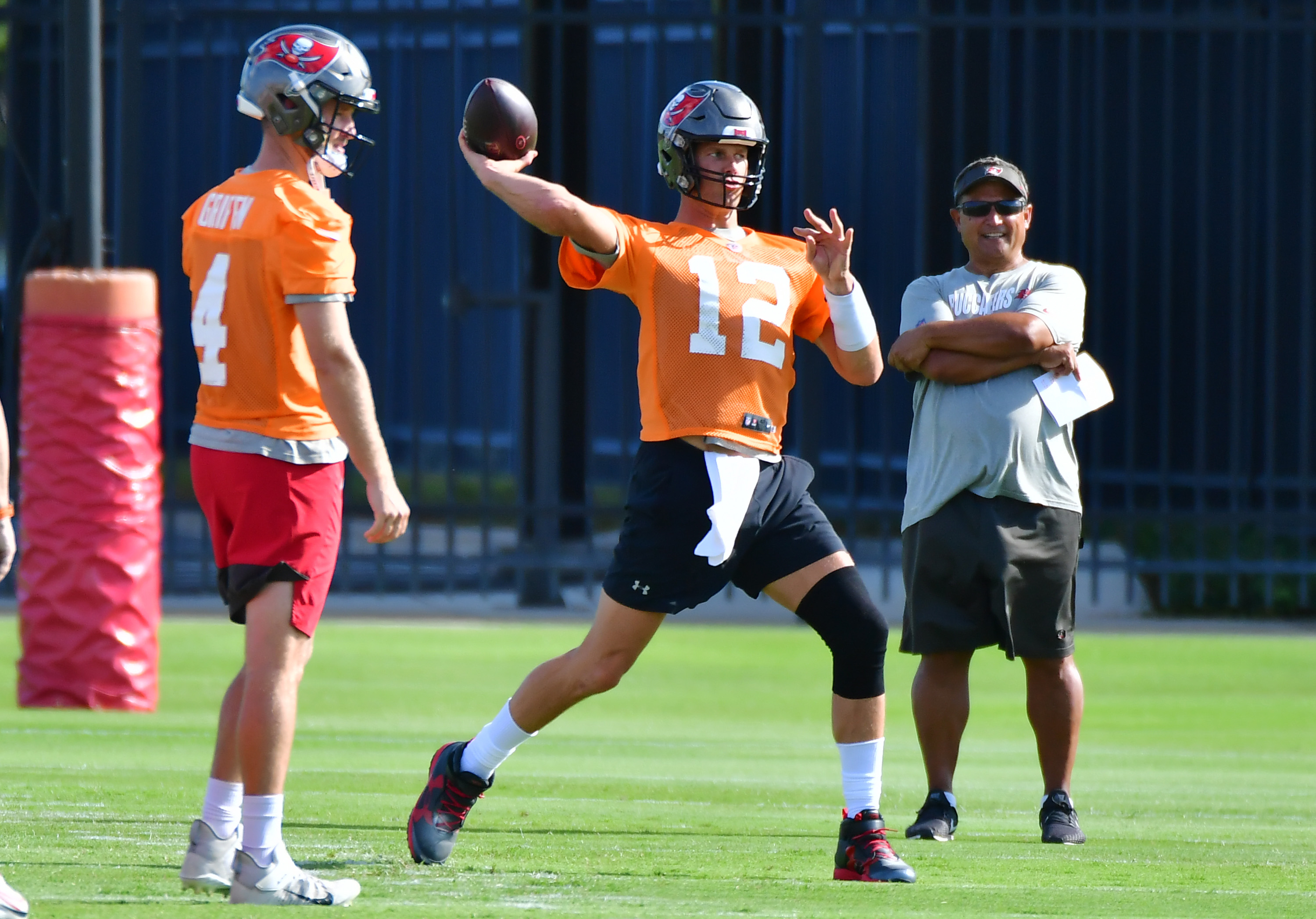 White doesn't care what you think. He does what's best for the UFC, and that's his big focus. Brady spent 20 years with the New England Patriots, and that means speak to the media without telling them anything. While white drops F-bombs at press conferences, Brady can be counted on for the "always do our best and give 100 percent" quote.
The two are friends and have been for a while. Brady is a big fan of the UFC, while White supports Brady, the Patriots, and now the Buccaneers.
"He was just at the fight in Jacksonville," White said of Brady on the Endless Hustle podcast. "Brady and I talk at least once a week. We've been friends for a while. I'm a huge, massive Brady fan, and a Patriots fan, and now a Bucs fan. A lot of celebrities become addicted to (UFC)."
Dana White said don't be fooled by what you see in Tom Brady
As successful and popular as Brady is, he isn't a guy who seeks publicity. He's a family guy. It's football and family for Brady. He's not someone who will be out partying with his teammates.
White said there's a lot more to Brady underneath that squeaky-clean image. Brady might not be quite on White's level in the brash department, but he's got a lot more to him than what meets the eye.
"Lot of people don't realize, but Brady is a savage, man," White said. "Brady's obviously won a lot of things, he's kind of quiet, and everything that he usually does is classy. You know, he'll say nice things about the other people, but deep down inside in his soul, that dude is a killer. He's an absolute killer. No matter what you're competing at, he is showing up there to try to destroy you."
White once lobbied for Brady to join the Las Vegas Raiders
Back when Brady was testing the free-agent market for the first time after spending 20 years with the Patriots, White had the quarterback on the phone. During an Instagram Live session, the UFC president made a last-ditch effort to get him to go out to join the Las Vegas Raiders.
"Let me make my last pitch," White said. "Las Vegas would love to have you here with the Raiders. The stadium, the facility is incredible. The training facility they have outside of Vegas in unbelievable. It's a 45-minute flight from LA. Your kids and your family could live there. You could fly back and forth.
"We want you to come to the Raiders. I've been pitching you now for a month. Come on brother, get to Vegas,"
Brady responded with his Brady-like comments.
"Being where I've been for the last 20 years, it's been an amazing experience," he replied. "I don't know what the future holds right now. I'm just trying to be patient through the process, my first time going through it. In the meantime, I'm going to spend a lot of time with my family. We have a little vacation planned which I'm looking forward to."