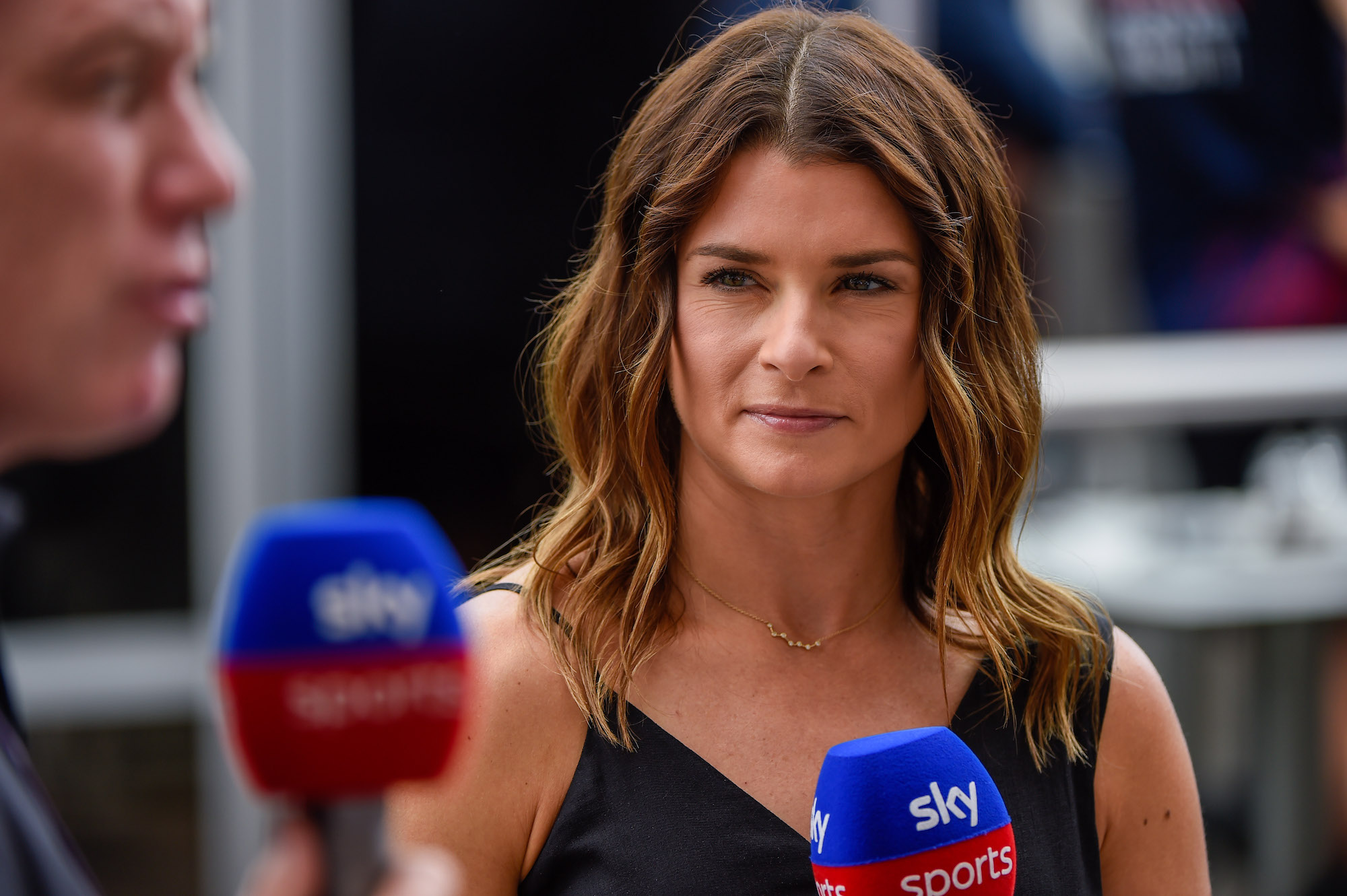 Danica Patrick Returns to the NASCAR Cup Series in March Sitting in a Different Seat
Danica Patrick will make her return to the NASCAR Cup Series in March and will do so sitting in a different seat.
Danica Patrick raced with the NASCAR Cup Series for five full-time seasons. She last competed at the 2018 Daytona 500, which ended in a nasty crash with Chase Elliott late in the second stage.
Since her departure, the former Stewart-Haas Racing driver has been involved in numerous ventures, even starting her own podcast. She has also worked several years as a race analyst for various racing styles, including a stint last summer with the SRX Series. During the 2022 Daytona 500 broadcast, Fox announced the one-time IndyCar Series winner will serve in a similar role for the network in several races coming up in March.  
Danica Patrick returns to NASCAR Cup Series in March
Danica Patrick set marks in NASCAR never achieved before by a woman, including multiple records at the Great American Race. In 2013, she was the first woman to win the pole position at the Daytona 500. She also set the best finish for a woman that year in the race, finishing eighth. 
Not surprisingly, she opted to end her Cup career on the track where she had found success and retired after the 2018 race. 
Four years after her NASCAR career came to an end in the season-opening race at Daytona, Fox announced during the Daytona 500 prerace show that Patrick would be returning to NASCAR in March as a guest analyst.
She will work both the March 6 race at Las Vegas and the March 13 competition in Phoenix.
Danica Patrick worked as race analyst in multiple racing disciplines
While Patrick hasn't raced in years, she's still remained connected to the sport through broadcasting. She's been a studio analyst on NBC's Indianapolis 500 coverage since 2019. Last year she also worked as an analyst during the F1 race at COTA.
In addition to those duties, the 39-year-old worked a couple of races with the new SRX Series, which ran races during the summer. She fared well in describing the short-track action, but her gender, unfortunately, led to an awkward on-air exchange with former IndyCar Series driver Paul Tracy, which she promptly shut down. 
If anything, Patrick is known for being honest on the air. In another conversation with Allen Bestwick, she candidly admitted that she intentionally didn't practice for a race so she could use her inexperience as a reason for her poor performance. 
Matt Kenseth up next and Tony Stewart will return at COTA
Danica Patrick is the latest in a rotational lineup of drivers Fox is using as guest analysts this season. Tony Stewart started the season, working both the Clash at the Coliseum and the Daytona 500. Matt Kenseth is scheduled to work next week's race in Fontana before Patrick takes over the mic.
During the Daytona 500 broadcast, Stewart revealed that he will be returning to the booth in late March for the Cup Series race at COTA. 
Fox is undoubtedly taking a unique approach to its NASCAR broadcasting team in 2022. Whether the network is using the guest appearances as auditions for a future, more-permanent role is unclear. If that turns out to be the case, Fox officials will be hard-pressed to find someone better than their leadoff hitter in Stewart, who has received overwhelmingly positive reviews.
Like Sportscasting on Facebook. Follow us on Twitter @sportscasting19.