Daniel Ricciardo Says Winning at Monza Was a Crucial Formula 1 Moment of Clarity: 'I Can Pull Myself Out of a Hole'
Daniel Ricciardo arrived at McLaren last season full of optimism. Coming off fifth place in the World Drivers' Championship for Renault, Ricciardo was confident he was stepping into a stronger Formula 1 organization for the peak years of his career.
After 13 races without reaching the podium, the optimism turned to concern that he was letting the McLaren team down. One fateful day in Italy changed everything. Though it may not have fully salvaged his season, it did provide Ricciardo with a lesson he can carry through his F1 career.
A rough start to a new beginning for the Formula 1 veteran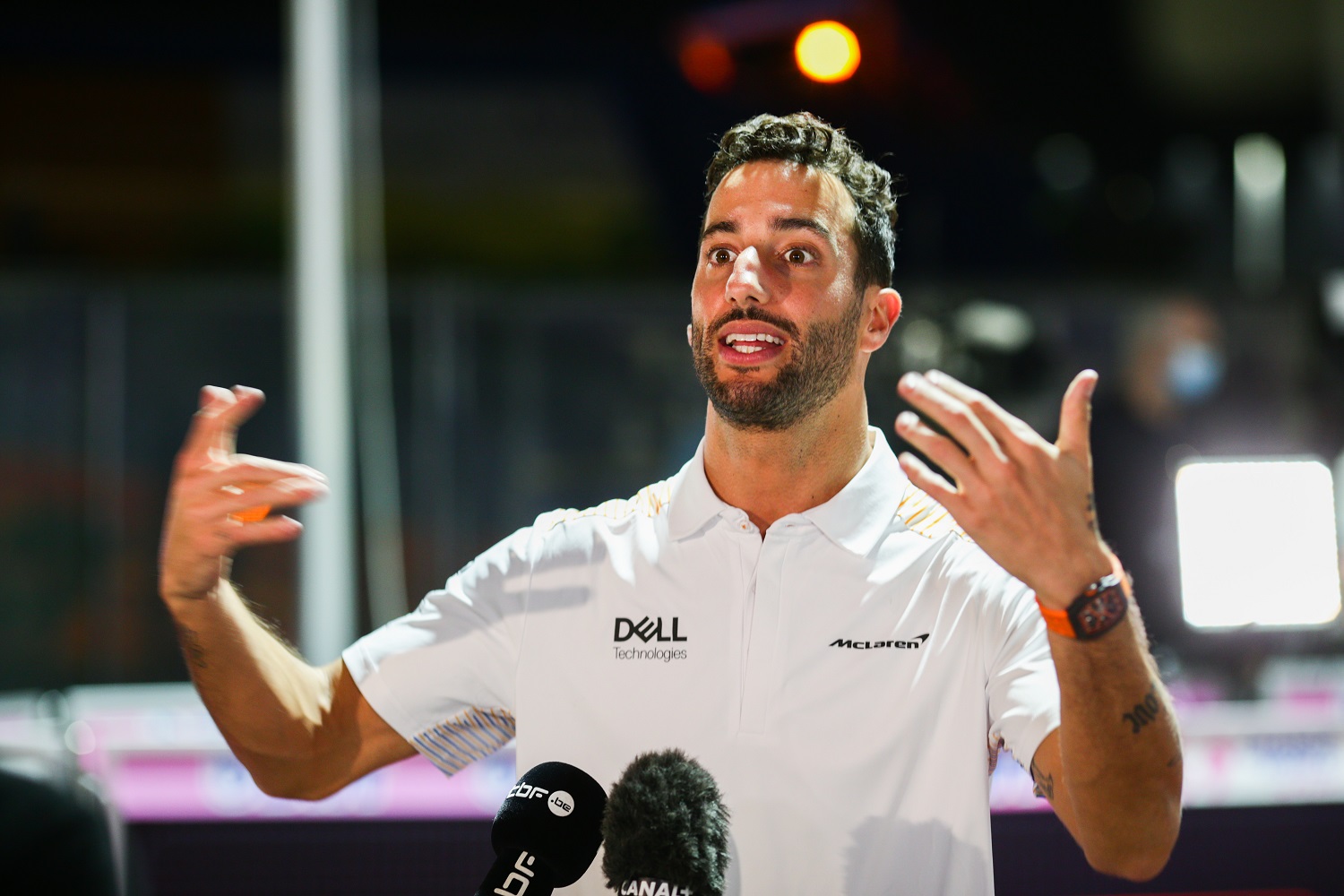 After driving the previous two seasons for Renault, Daniel Ricciardo moved to McLaren's Formula 1 team last season as the replacement for Carlos Sainz Jr., who signed with Ferrari following the Italian team's surprising decision to release Sebastian Vettel.
Much of the season proved to be a figurative and literal rough ride for the 32-year-old native of Australia. Four laps into the opener, the Bahrain Grand Prix, Pierre Gasly clipped Ricciardo's car, causing damage to the undercarriage. Despite the mishap, he still finished seventh.
Coming off his worst finish of the early season, 12th at Monaco, Ricciardo crashed during qualifying for the Azerbaijan Grand Prix and started 13th before fighting his way back to ninth in the race. In the final race before the summer break, Ricciardo qualified 11th for the Hungarian GP and seemingly caught a break when multiple cars tangled early, opening a path to second place on the opening lap. Alas, Lance Stoll banged into Charles Leclerc's Ferrari, which nudged Ricciardo into a spin. By day's end, all Ricciardo had to show for his work was 11th place.
Daniel Ricciardo: 'I can pull myself out of a hole'
Daniel Ricciardo had to feel good about the first weekend back from the summer break. He finished a season-best fourth at the Belgian Grand Prix, which was decided by qualifying results because of torrential rain. A week later, however, he slipped to 11th place in the Dutch Grand Prix.
His inability to compete consistently bothered Ricciardo, and he was laying blame at his own feet.
"We do get paid well, there's no mistake," Ricciardo told RacingNews365.com. "And when you don't perform or deliver, of course, part of you feels like, 'F***.' You want to make everything worth it, and you want the team to feel like every cent they've spent, they're getting in return."
Finally, though, Ricciardo caught a break. A week later at the Italian Grand Prix in Monza, Ricciardo jumped Max Verstappen at the start and stayed in the lead until pitting for tires on lap 23. Two laps later came a defining moment of the season as Verstappen and Lewis Hamilton tangled, resulting in the Red Bull car driving up onto the Mercedes and knocking both out of the race.
With Ricciardo already on fresh tires while others pitted under caution, Ricciardo re-took the lead. He stayed there the rest of the way, leading Lando Norris across the line in a McLaren sweep of the top spots.
"It definitely made all the bad days of this year worth it," Ricciardo said. "Do I wish that I had better days in the first six months? Of course. But I think it also proved to the team that not only I still have what it takes to win races, but I can pull myself out of a hole, and I think it gives them faith as well that if I have a few more difficult races again, they're going to be a little less stressed about it."
Daniel Ricciardo logged a season he can build upon
The rest of the Formula 1 season was one of extremes for Daniel Ricciardo, with three top-five results and five finishes outside the points. Consequently, he finished a distant eighth in points, his second-worst showing of the past six seasons.
Still, his first victory since Monaco in 2018 gives Ricciardo something to build upon for his second season with McLaren. By the time Max Verstappen and Lewis Hamilton were done, after all, there wasn't much in the way of table scraps for the rest of the field.
One goal for 2022 would certainly be to finish ahead of teammate Lando Norris, who placed sixth in the driver standings. But with Red Bull, Mercedes, and Ferrari all clicking, there's scarce room for moving up while trying to hold off the likes of Pierre Gasly, Fernando Alonso, and Esteban Ocon. Thus, moral victories for the driver and the support staff at the factory may have to suffice for podium finishes at times.
"If you don't have a good result, you may have … I don't want to say ruined their weekend, but for sure you haven't contributed to making their weekend better or more exciting," Ricciardo said. "So, there is that and I think I am a person who likes to see people having fun and enjoying themselves. So, I want to contribute to the results so that the atmosphere around me is a positive one."
Like Sportscasting on Facebook. Follow us on Twitter @sportscasting19.