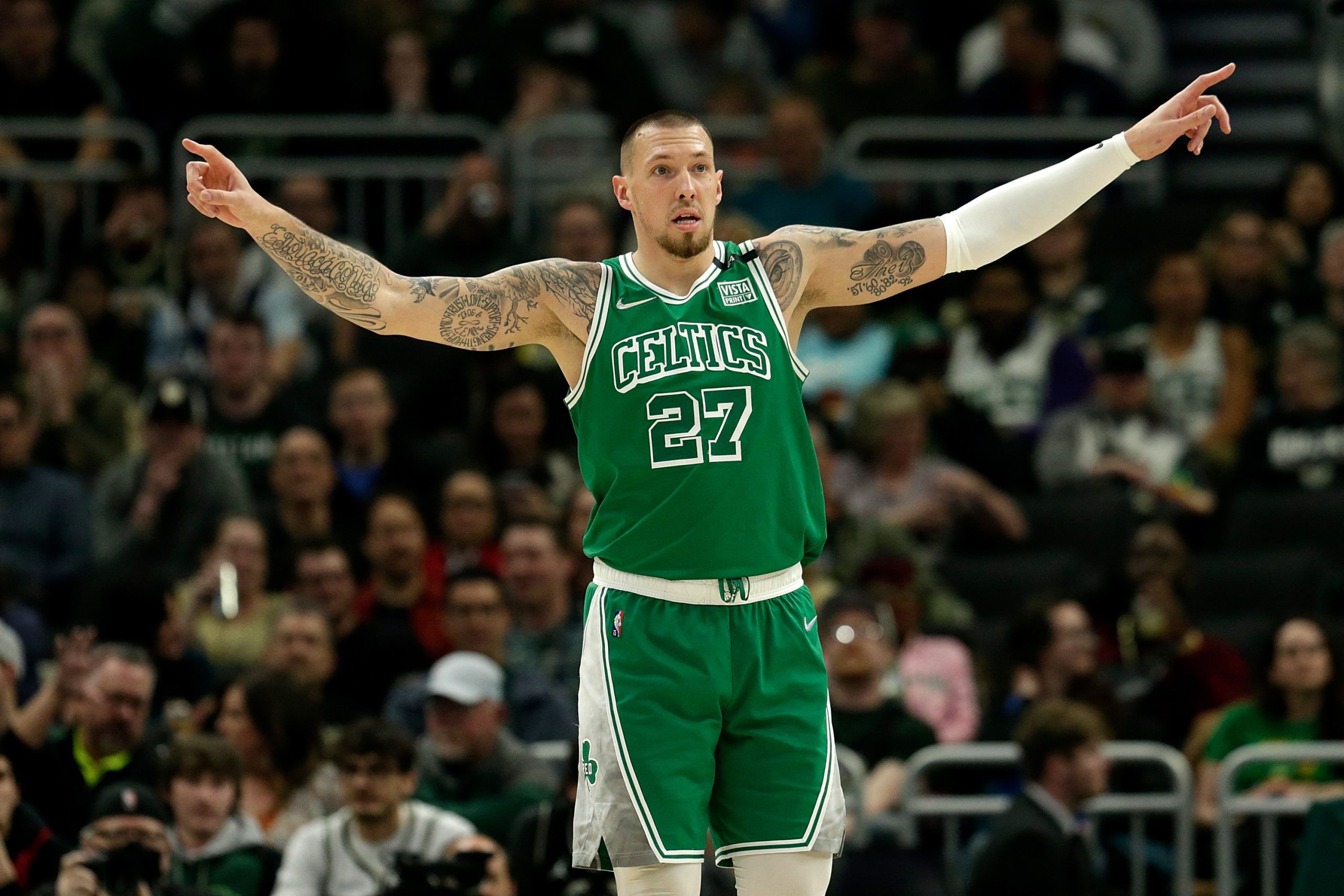 Daniel Theis Responds to Bruce Brown's Negative Comment About the Boston Celtics
Daniel Theis and the Boston Celtics don't seem to be taking Bruce Brown's comment too seriously.
Bruce Brown drew first blood. The Brooklyn Nets' fourth-year player made waves recently when he stated the Nets should be the more physical team because the Boston Celtics have "less of a presence in the paint" without Robert Williams. Whether it was a dig at Boston's big men Daniel Theis and Al Horford or it was an odd way of complimenting Williams, Brown's voice was heard loud and clear in Boston.
Theis, Boston's starting center in Williams' absence, responded to Brown's comments on Thursday.
Daniel Theis has made an impact since re-joining the Boston Celtics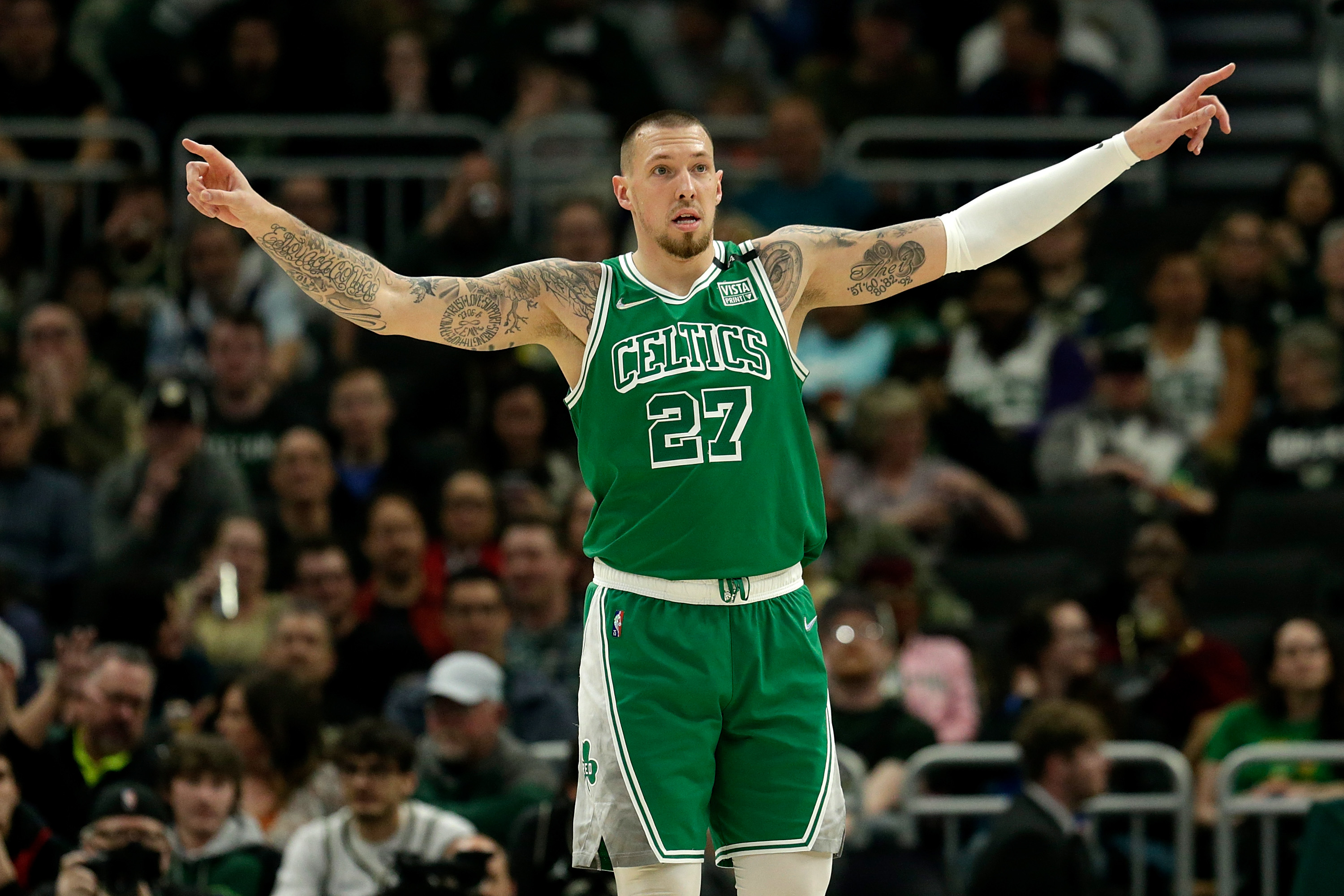 The Celtics made a pair of under-the-radar trades at the deadline. Brad Stevens, in his first year as president of basketball operations, sent seven players out and got two back in two separate deals. Stevens brought in guard Derrick White from the San Antonio Spurs and then brought Theis back to Boston in a deal with the Houston Rockets.
Theis spent the first four years of his career with the Celtics. Last year, the Celtics traded him to the Chicago Bulls, who then shipped him off to the Rockets. In Houston, he found himself mostly on the bench as the team elected to go with a youth movement. He was ecstatic when he learned Boston wanted him back.
"I wouldn't say shocked — kind of relieved and happy," Theis said about the deal, per Mass Live. "I think Houston just didn't work out like I planned it. In my mind, if I was going to be traded I wanted to come back here. I'm just happy to be back and leave Houston behind me."
The Celtics have gotten more out of Theis than anticipated. His job was to come in and spell Horford and Williams, but Williams suffered a torn meniscus in late March. Theis has filled in nicely.
In 21 games, he's started six and averaged 18.7 minutes. He put up 7.9 points and 4.7 rebounds. Theis might not be the athlete Williams is, but he'll give you everything he has.
Daniel Theis responds to Bruce Brown's comment
Brown's comments weren't smart, but they probably weren't meant as a dig at Theis and Horford. When it comes to the playoffs, teams will look to gain any edge they can. A reporter asked Brown what he thought was the key to slowing down the Celtics. Brooklyn and Boston open their playoff series Sunday afternoon.
"We can't let (Jayson) Tatum get 50," Brown said, per ESPN. "We got to be physical with them. Now they don't have Robert Williams, so they have less of a presence in the paint, and we could attack Al Horford and Theis. So them not having Robert Williams is huge."
It may sound innocent enough, but it irked Brown's teammate Kevin Durant.
"We respect our opponents," Durant said. "We don't need to talk about what we're going to do to them. I just don't like that, but that's how Bruce is. He comes in and keeps the same energy throughout the whole season so — but we don't need to say sh*t like that. Let's just go out there and hoop."
On Thursday, a reporter asked Theis if he heard Brown's comments. Theis said the Celtics will go out there and prove Brown wrong.
"If he thinks what he thinks, we're going to prove him wrong," Theis said.
Jaylen Brown, Ime Udoka also responded to Brown's comment
Like Theis, Celtics star Jaylen Brown addressed the Nets guard's words but didn't offer any added bulletin-board material.
"We respond with action," Brown told reporters Thursday. "We'll be ready to go on Sunday."
Udoka responded to the comment Wednesday.
"We still have two high-level defenders back there, big guys with Daniel and Al," Udoka told reporters. "We have layers to our defense, so not it's not like we're getting blown by (on the perimeter) and Rob is protecting. Still have Marcus (Smart), Jaylen and Jayson, and everybody else in between.
"We know how (Bruce Brown) scores and how he attacks in a lot of drive situations. We can take that away with how we want to guard it. They think it's attack time because Rob's out, but obviously, we've played quite a few games without him now and have been good enough and beat some good teams."