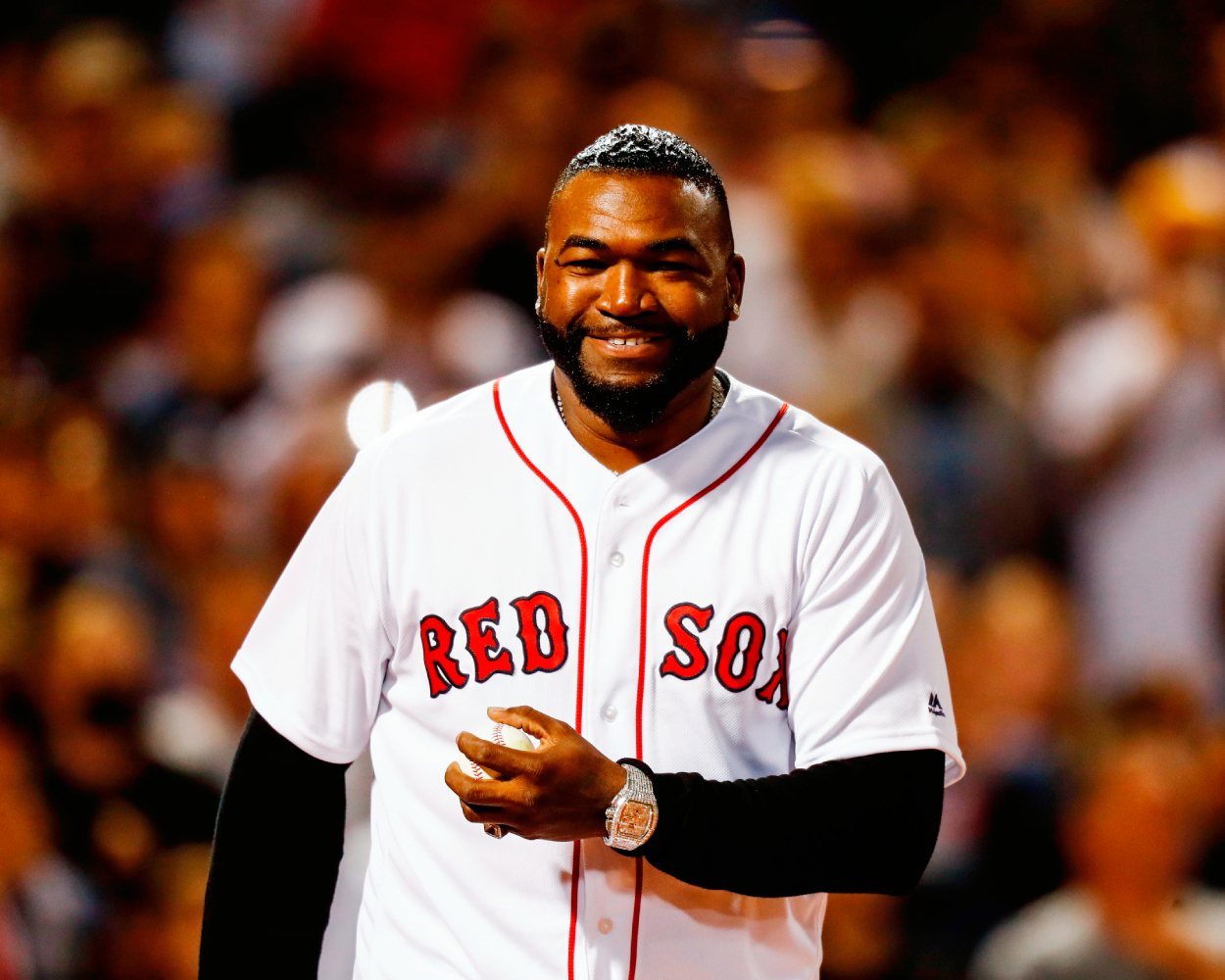 David Ortiz Delivers Intense Message to the Boston Red Sox
David Ortiz had yet another expletive-filled speech, this time while addressing Red Sox players.
David Ortiz had his big moment earlier this year when he was the lone player on the ballot inducted into the Baseball Hall of Fame. Ortiz spent 20 seasons playing Major League Baseball but became a star when he hooked on with the Boston Red Sox in 2003.
Big Papi played 14 years in Boston, guiding them to three World Series titles. Six years after his retirement, his ties to the team remain strong. He delivered an inspiring message to the Sox players Tuesday in typical Ortiz fashion.
David Ortiz found new life with the Red Sox in 2003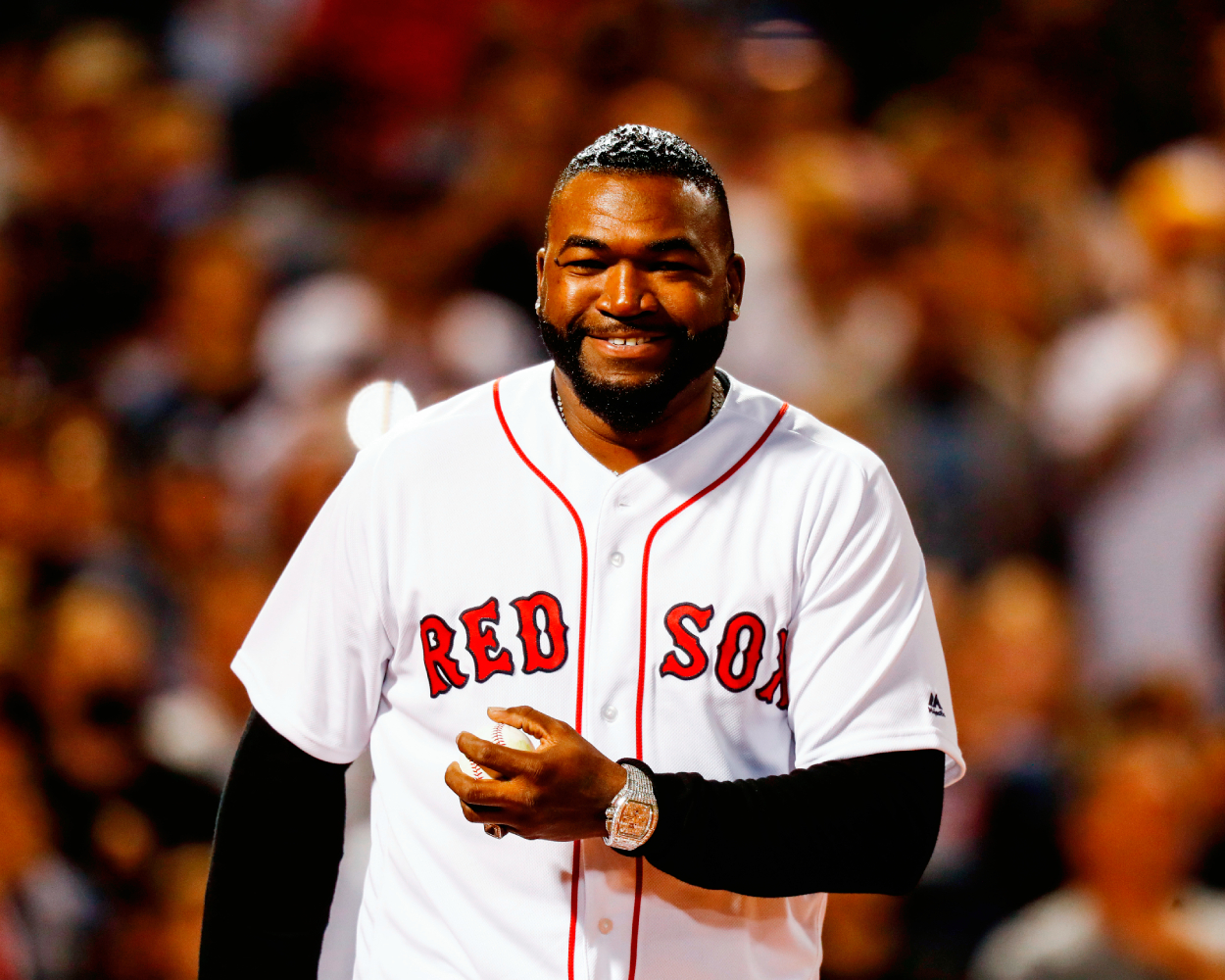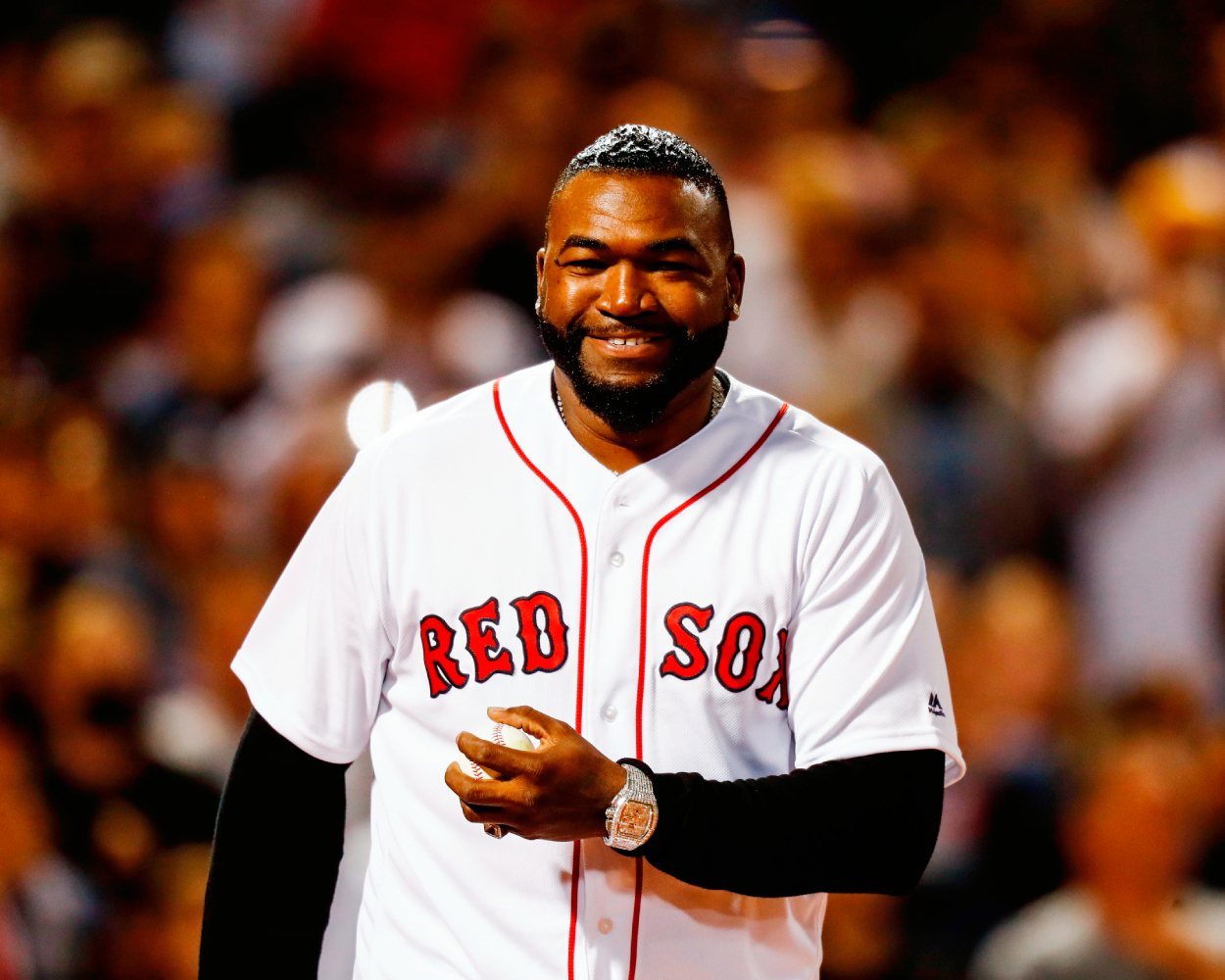 Ortiz spent the first six years of his MLB career with the Minnesota Twins. He was a cost-cutting casualty after his best season in 2002. The small-market Twins faced a decision of having to sign him to a long-term team after hitting 20 home runs and driving in 75 runs while hitting .272. Minnesota decided to release him.
With the help of some heavy recruiting by pitcher Pedro Martinez, the Red Sox signed Ortiz before the 2003 season. He became an instant hit in Boston, smacking 31 home runs and collecting 101 RBI in his first year with the team.
The following season, he made the first of five straight MLB All-Star Game appearances as he broke the 40-home run barrier with 41. He finished fourth in the MVP race and guided the Red Sox to their first World Series title since 1918.
Ortiz won three World Series titles with the Red Sox and was a 10-time All-star. He became the face of the franchise during his Boston days. He was known for coming up clutch in the postseason.
Ortiz finished his career with 541 homers and a .286 batting average. He was inducted into the Hall of Fame in January 2022.
David Ortiz sends strong message to the Boston Red Sox
Baseball is getting back into the swing of things after a lockout pushed back the start of the season. Red Sox manager Alex Cora addressed his group Tuesday in the team's first meeting at JetBlue Park. After Cora finished speaking, he pointed to the video board in the outfield and said he had a special guest who wanted to say something.
Ortiz popped up on the board and delivered his usual passionate speech. In typical fashion, it was laced with a couple of expletives.
His message was short and sweet but straight to the point.
"You guys have the talent," Ortiz said. "You guys have new teammates who you need to learn from each other, which is the most important thing. If you don't learn from your teammates what your teammates are capable of, you aren't going nowhere.
"Take care of business guys. Enjoy the good chemistry that you guys got going on. When you take that field, say 'f*** everybody. We are the f***ing best.'"
Ortiz is known for one other expletive-filled speech
Ortiz doesn't hold back. He never has.
That certainly rang true when Bostonians needed it most. It happened on April 20, 2013, a week after the tragedy at the Boston Marathon. The Sox actually played at home the morning of the race, as they always do, but were on the bus headed to Logan Airport for a series in Cleveland when they got the news.
When they returned to Fenway a week later, Ortiz spoke to the crowd before the game. He spoke from his heart.
"All right, all right, Boston," Ortiz said after grabbing the microphone. "This jersey that we wear today, it doesn't say Red Sox. It says Boston. We want to thank you, Mayor Menino, Governor Patrick, and the whole police department for the great job they did this past week.
"This is our f***ing city, and nobody gonna dictate our freedom. Stay strong. Thank you."
The crowd at Fenway Park erupted. When it was over, Ortiz said he was so passionate about what he was saying that he didn't even realize he swore.
"Dropping the F-bomb, I didn't even realize that I had did it," Ortiz said, per Joon Lee of Bleacher Report. "I was angry, man."