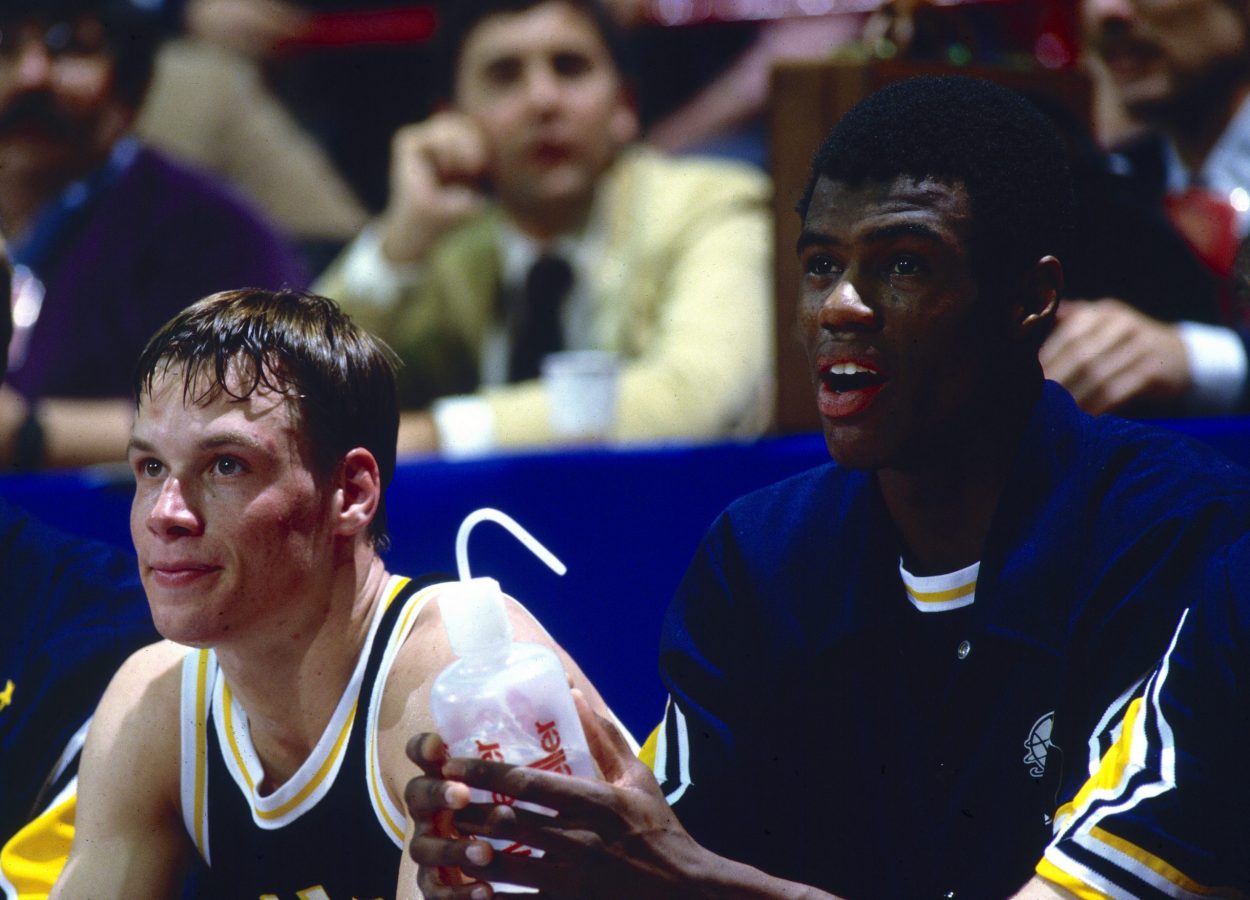 David Robinson Began His $116 Million NBA Career 3 Years Early Because of an Intriguing Naval Stipulation
David Robinson initially signed up for a five-year commitment to serve in the US Navy, but was allowed to go to the NBA early because of an interesting Naval height stipulation.
David "The Admiral" Robinson received his fitting nickname because of his service in the United States Navy. However, it was a Naval technicality that allowed him to bypass a full five-year military commitment and join the San Antonio Spurs three years earlier than anticipated.
David Robinson grew to over seven feet tall as a member of the Navy Midshipmen
David Robinson grew both in stature and prominence following his decision to attend the United States Naval Academy.
Robinson was something of an unknown commodity when he made the trip from his hometown of Key West to Annapolis, Maryland. He wasn't much of a prep prospect before growing to 6'6″ in his senior year of high school.
The late growth spurt wasn't enough to generate a ton of interest from major collegiate programs. Still, Robinson leveraged his abilities and academic excellence to earn his acceptance to the Naval Academy. But something curious happened to him in Annapolis.
Robinson grew to 6'7″ shortly after his acceptance, putting him over the maximum height for the Academy. However, Robinson obtained a waiver partially because the Navy imagined he would not experience another growth spurt so late in his life.
Yet, Robinson continued to sprout upward. He grew to 7'0″ in his sophomore year, becoming one of the best centers in the country. The Admiral averaged 23.6 points, 11.6 rebounds, and 4.0 blocks, immediately placing himself on the radars of NBA executives everywhere.
But Robinson's place as a 7-footer posed problems for the Navy and Robinson's commitment to a full five years in uniform.
A Naval stipulation forbade Robinson from being an unrestricted line officer, allowing him to head to the NBA earlier than anticipated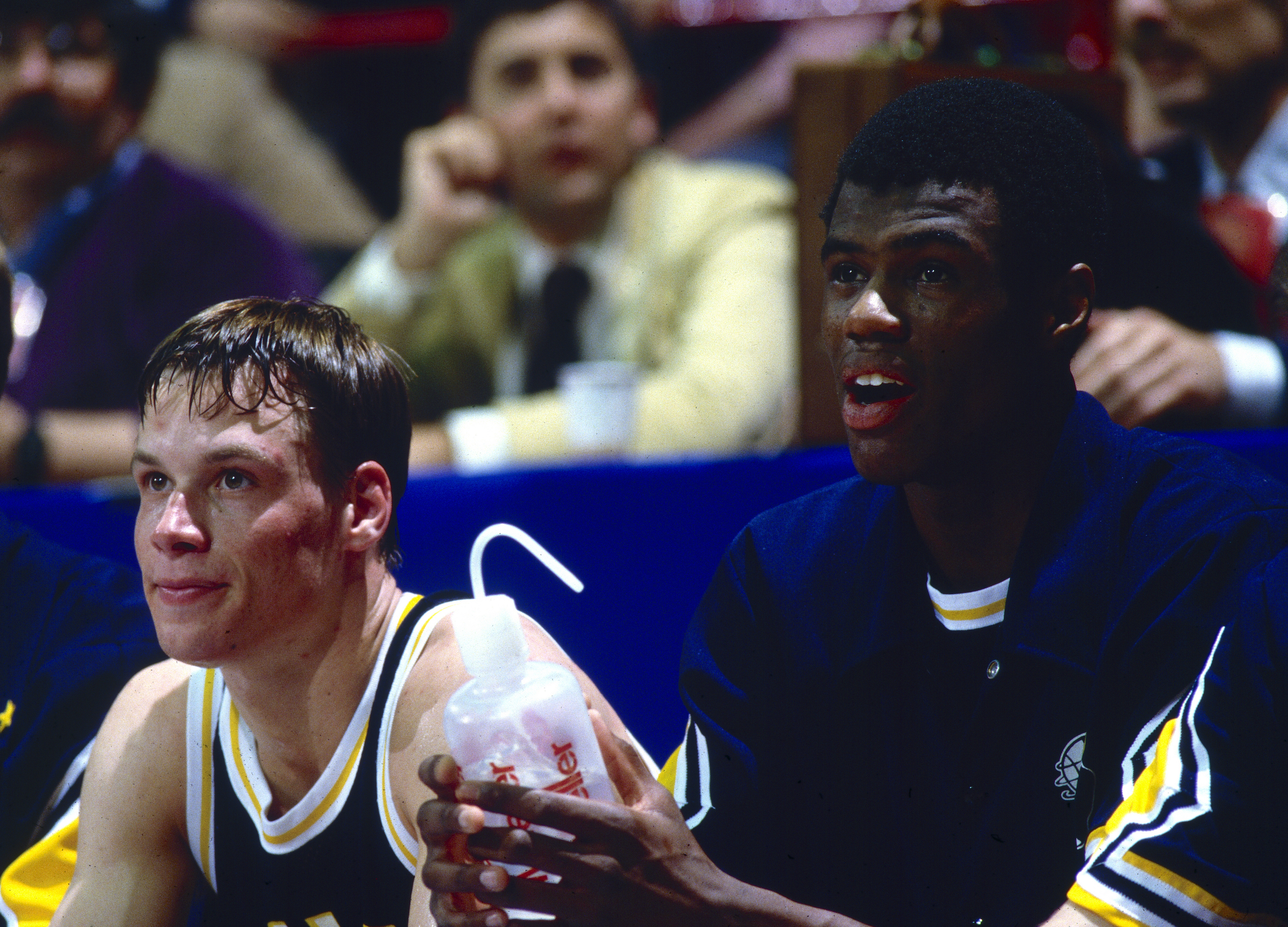 The Navy faced a predicament following Robinson's unexpected growth. Now that he was a 7-footer, he was no longer permitted to be an unrestricted line officer.
Robinson would essentially be resigned to shore duty, which might not have appealed to him over the course of five years. However, the Navy intended to keep Robinson in Annapolis and devised a way to allow him to serve while also affording him the chance to head to the NBA sooner than expected.
According to We Are The Mighty, former Secretary of the Navy John Lehman decided Robinson would be enlisted as a Naval Reserve Officer after graduating from the Academy. He would serve two years and receive permission to play in international competitions before moving to the NBA.
Had the Navy demanded that Robinson serve all five years, teams around the league might not have been as keen to draft him and wait out his service. But Lehman's decision alleviated some of those concerns.
The San Antonio Spurs selected Robinson with the No. 1 overall pick in the 1987 NBA Draft. He made his NBA debut in 1989, three years earlier than he would have had he been forced to fulfill the initial five-year commitment.
The Admiral became one of the best centers in the NBA in San Antonio
Robinson's early release from his military commitment allowed him to get NBA experience at an earlier age. He leveraged that experience to become one of the best centers in the league.
The Admiral had a stellar career in San Antonio. Robinson averaged 21.1 points, 10.6 rebounds, and 3.0 blocks for his career. He made 10 All-Star teams, won a scoring title, and captured league MVP honors during the 1994-95 season. Team success would have to wait, however.
Robinson revitalized a once-dormant Spurs franchise and made them a perennial playoff team. But it was not until Tim Duncan arrived that San Antonio finally claimed an NBA title. The Spurs won the championship in 1999 and again in 2003, Robinson's final season in the NBA.
It's interesting to wonder what Robinson's legacy might have looked like had he served a full five years in the Navy. But basketball fans will never know, thanks to late growth spurts and Naval height stipulations.
Stats courtesy of Basketball Reference.