Daytona 500 Shows Kyle Busch Will Be a Force To Be Reckoned With in 2023
He changed teams, but Kyle Busch hasn't changed his penchant for making news in the NASCAR Cup Series. Much of it last season was off the track as his divorce from Joe Gibbs Racing played out.
The recent gun charge in Mexico aside, Busch looks like he'll be making all his 2023 impact on the track. As has always been the case, the Daytona 500 was a disappointment for Busch. However, it was hardly a disaster despite the way it ended.
Busch to Richard Childress Racing may just be the move of the year in motorsports.
Kyle Busch was so close to his first Daytona 500 win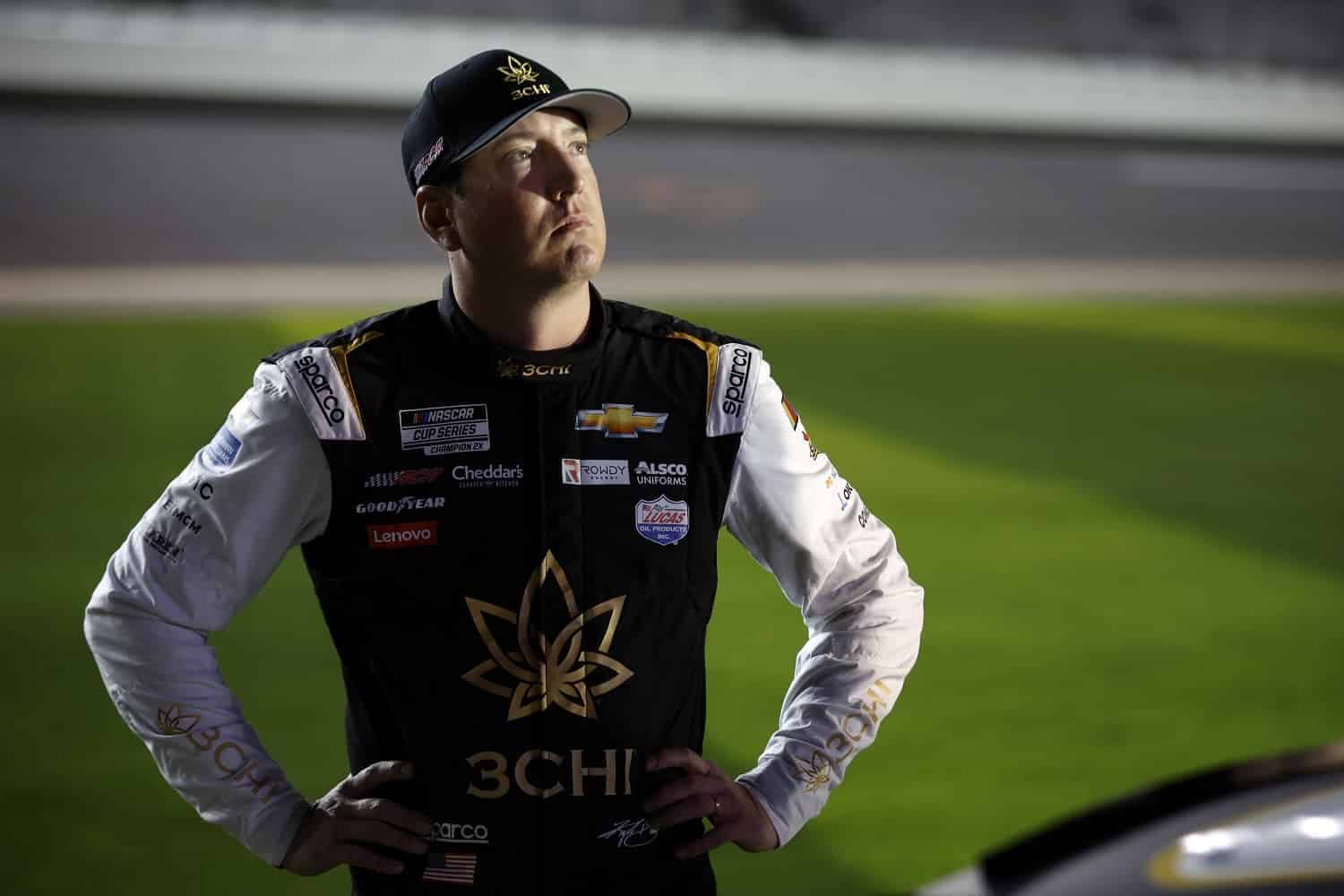 Kyle Busch was leading after Lap 200 of a 200-lap race in Sunday's Daytona 500. Great, right?
Well, not so much. The Great American Race went to multiple overtimes and turned into a 212-lap, 530-mile spectacle. Busch made it to the end but got caught in the wreck behind the leaders with the white flag out. The result was a 19th-place finish for the No. 8 Chevy.
But that misses the bigger point. After starting 36th in his backup car, Busch had already moved into the top 10 by Lap 40 and stayed there through the midpoint of the race. He got back into the hunt around lap 160 and was a candidate for a one-two finish alongside Austin Dillon.
Busch and Dillon started the first overtime on the front row with a plan to have Busch slide down into the lead and Dillon deliver a push. That failed when the other line freight-trained Ricky Stenhouse Jr. to the front.
"The thing about plate racing is you make all these plans, and you know what they say about when you make plans," Brad Keselowski observed this week on Fox's NASCAR Race Hub. "That's how you make God laugh."
Dillon got caught in a subsequent wreck, and Busch suffered the same fate after the green flag came back down.
The season is setting up just fine for Kyle Busch
Finishing outside the top 10 for the first time since 2014 wasn't how Kyle Busch wanted to go out at Joe Gibbs Racing. Then again, he didn't want to go out at all. But when JGR couldn't figure out how to replace Mars, Inc., as the sponsor and still pay Busch what he wanted, the divorce became inevitable.
The uncertainty over his status and having some of the negotiations play out in public took a toll. Aligning with Richard Childress, with whom he'd fought (literally) in the past, showed just how untenable the situation at JGR had become.
What did RCR have to offer? For starters, Busch inherited the No. 8 Chevy that Tyler Reddick drove to victories at Road America, Indy, and Texas Motor Speedway. On top of that, Austin Dillon had a strong 2022 campaign, indicating the organization could squeeze the most from the Next Gen car.
And then there's the sponsorship money. Busch's polarizing nature was supposed to hinder lining up crucial financial backing, but RCR retained most of the sponsors who backed Reddick and landed new deals. Forbes reported there's still a little bit of inventory available, but the driver's usual quota of top-five finishes will solve that.
Busch has been happy to help when RCR asks him to meet prospective sponsors.
"I'm like, 'Yeah, I'm going to, let's do it,'" he told Forbes. "You know, I actually enjoyed that part of it and like making myself available to build that chemistry and that relationship with people."
The enthusiasm has returned for the 2023 season
The next stop for the NASCAR Cup Series is Auto Club Speedway, where Kyle Busch excels. He won there four times from 2005-19 and finished in the top five in 11 of 23 career starts.
Two weeks after Fontana, Busch makes his first of five appearances for Kaulig Racing in the Xfinity Series at Phoenix Raceway. Busch has won 102 Xfinity races, including all five appearances in 2021 before "retiring" from the series. The fact that he's returning is indicative of two things:
Gratitude to Matt Kaulig and team president Chris Rice, who took a real run at signing Busch once it was clear he was leaving Joe Gibbs Racing.
Enthusiasm to compete on the part of Busch.
No one has ever questioned the Las Vegas native's intensity or desire to race. Adding extra races to his schedule – Kaulig Racing and RCR have a long-standing alliance, paving the way – speaks to his eagerness to make his mark after the offseason change of address.
Got a question or observation about racing? Sportscasting's John Moriello does a mailbag column each Friday. Write to him at [email protected]