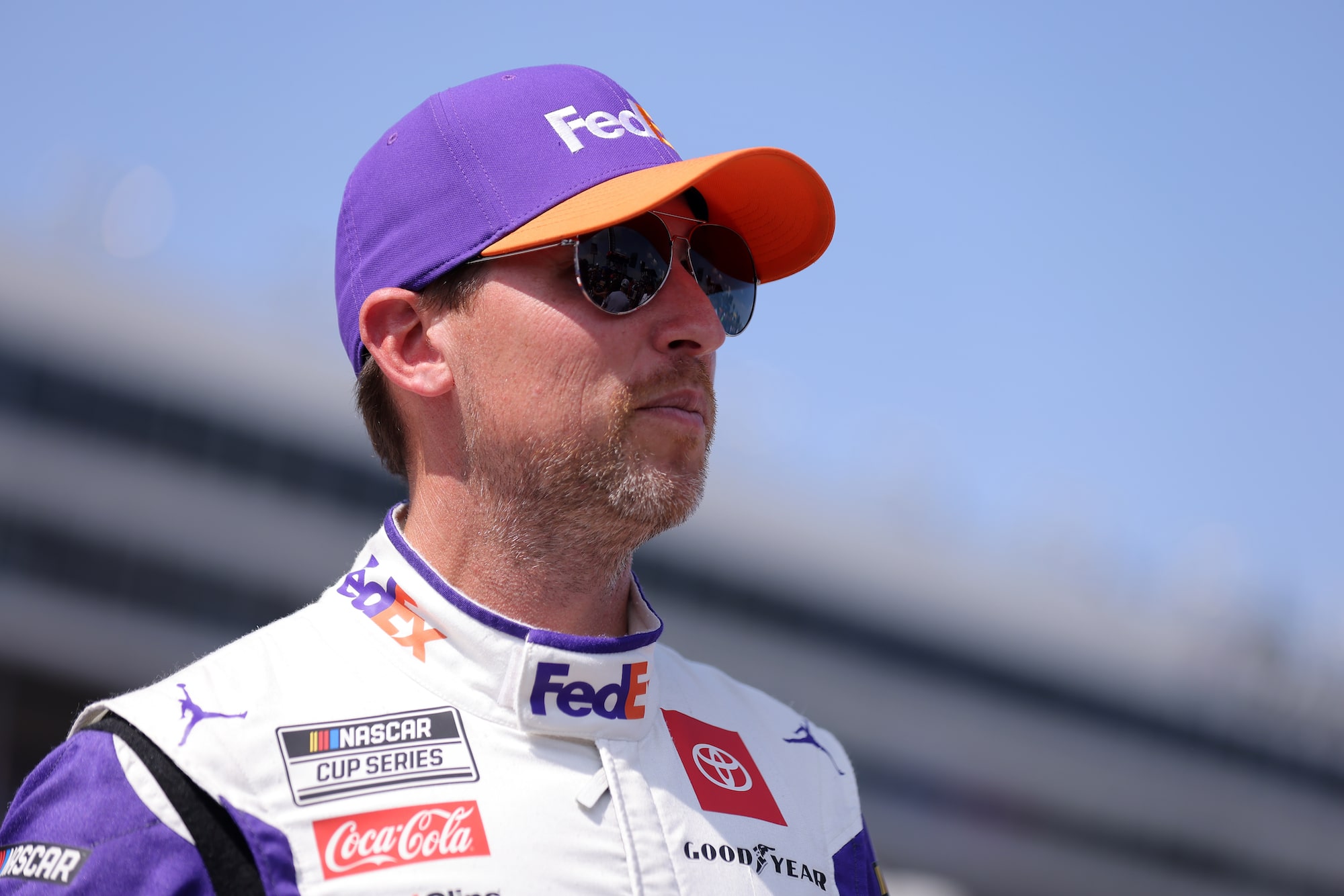 Denny Hamlin Feels for Alex Bowman, Blasts NASCAR for Refusing to Accept Responsibility for Injuries and Calls Out System That Takes Advantage of Drivers
Denny Hamlin doesn't hold back after the Alex Bowman concussion news, blasting NASCAR for a system that takes advantage of the drivers and doesn't accept any responsibility for driver injuries.
For 10 weeks now, Denny Hamlin has repeatedly been asked whether or not Kurt Busch will return to competition after the veteran driver sustained a concussion driving the No. 45 car during his qualifying run at Pocono back in July. The 23XI Racing co-owner always defers to later because not even the doctors providing Busch care know when his brain will sufficiently recover from the injury and allow him to get back behind the wheel, if ever. 
The news on Thursday that Alex Bowman is out for this weekend's race at Talladega due to concussion-like symptoms after his crash at Texas was a punch in the gut for the drivers. Not only because it's the second driver to miss a race because of such an injury, but because multiple drivers, including Hamlin, have been vocal about the Next Gen car's safety record long before it ever made a competitive lap. 
In response to the news, the three-time Daytona 500 winner did what he he's been known to do, taking to Twitter with something to say. This time, he took direct aim at NASCAR and didn't hold back.  
Denny Hamlin vocal about safety concerns long before Next Gen car debuted
Last July, rumors began swirling over potential safety concerns with the Next Gen car. According to multiple sources, the car had performed poorly in crash tests, including test dummies suffering what would be considered fatal injuries. 
Denny Hamlin was among several drivers to speak publicly on the subject and expressed his frustration with NASCAR and the disturbing silence within the organization.  
"When it comes to the crash stuff, I've asked questions to two different NASCAR people, executives. I can't get a response. That, to me, makes it even scarier," Hamlin admitted. "Man, the disconnect right now between all the parties — NASCAR, the tracks, and all the drivers, it's tough right now. It's not a good place."
When asked if drivers need to unite and form some sort of council, as has happened in the past, Hamlin didn't have specific answers but offered his thoughts on the next steps.
"In seven years, I'll be a team owner only, but these drivers, they need to get organized," he said. "Their safety is at risk. They need to know what they're getting strapped into. So they need to get organized and they need to have a voice. They deserve to have a seat at the table, whatever that table is."
Drivers have complained about big hits all year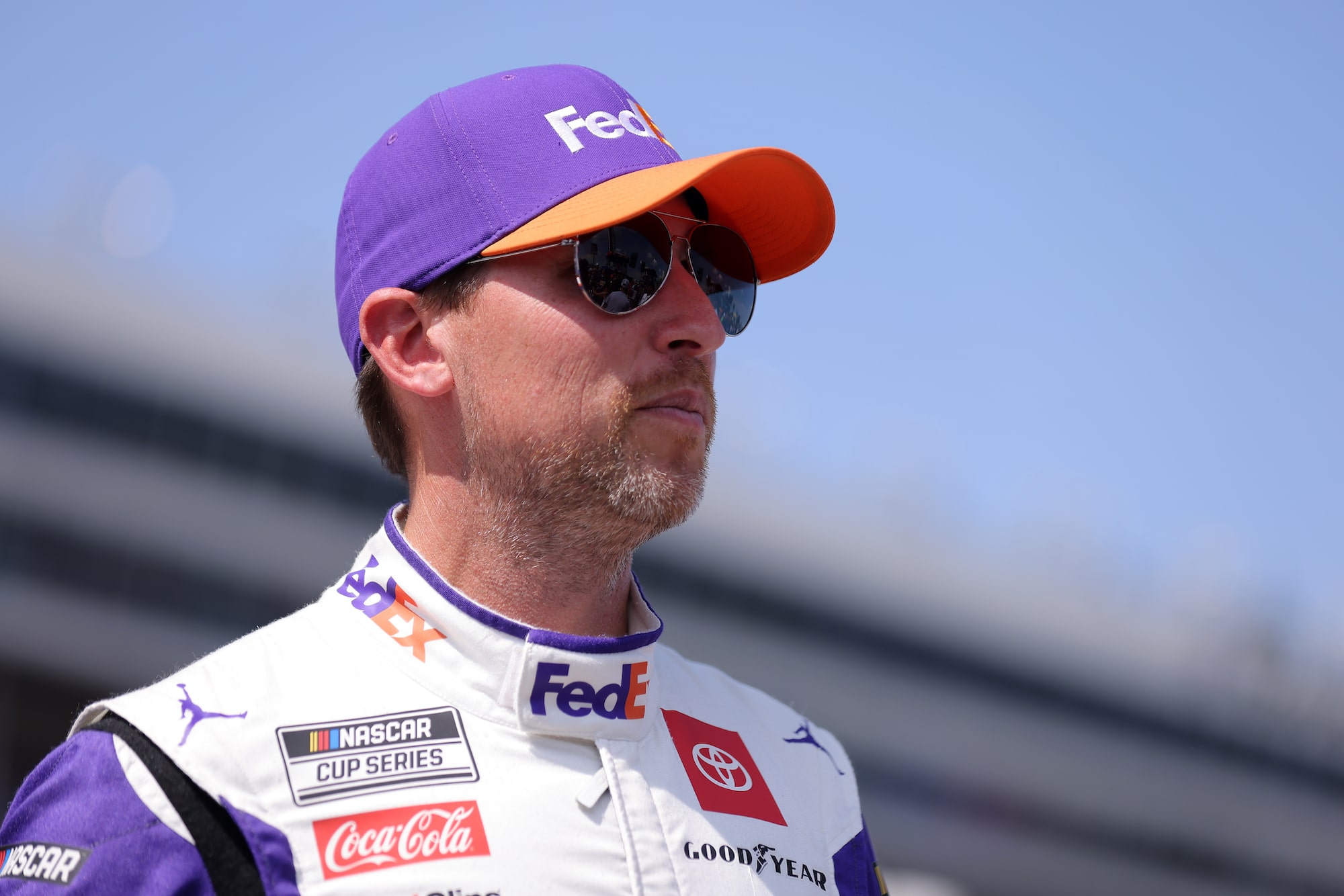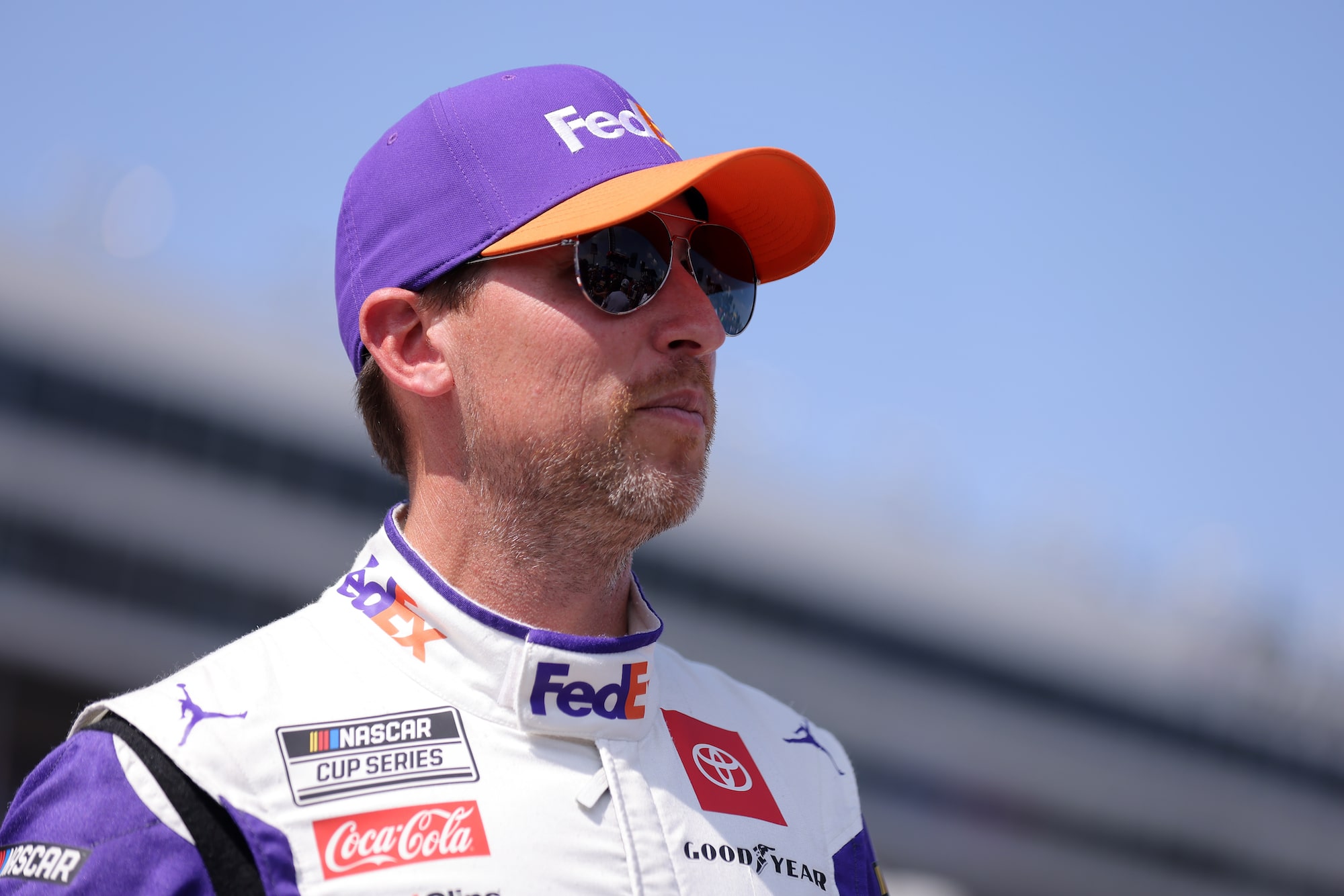 Denny Hamlin has heard it from other drivers all season, including his own 23XI Racing driver Bubba Wallace just a month into the season at Atlanta. That's where the No. 23 car was involved in a multi-car last-lap crash crossing the finish line. After the race, Wallace made a surprising admission. 
"All good. That was the hardest hit I've had," he told Fox's Bob Pockrass. "I think that was harder than Pocono."  
Unfortunately, Wallace's words have been echoed throughout the season, with numerous drivers, including Joey Logano, Ryan Blaney, and Kevin Harvick mentioning an increased intensity of impacts. The Stewart-Haas Racing driver has been especially vocal recently.
"I think when you look at the things that happened with the accidents, I think these are the exact concerns that the drivers had from the very first day we saw the car," Harvick told Racer.com at Indianapolis in July.
"There hasn't been a lot of progression other than we changed some of the rear clip stuff; we changed some of the impact stuff. But these cars don't crash like the other cars crash.
"They're violent impacts, and they feel a lot different than what the crash data g-load is. It goes straight through the driver's body. I don't think anybody really understands, except for the drivers that have crashed into something, the violence that comes in the car."
Denny Hamlin blasts NASCAR after Alex Bowman news
Hamlin's words last July foretold Harvick's words this July. And remember, the SHR driver's comments came a week after Busch had backed his car into the wall at Pocono. 
This weekend, Busch will miss his 11th race of the season. Alex Bowman will miss his first. That news late Thursday unsurprisingly caught the attention of the garage, and Hamlin was one of the first to sound off on the situation. And he didn't hold back.
"Pretty disappointing that our sanctioning body refuses to acknowledge or accept any responsibility for drivers getting hurt," Hamlin tweeted. "It's the same THEY said. WE knew better. It's wrong these drivers continue to get taken advantage of by the system."
Strong words from the Joe Gibbs Racing driver. The question is, will it matter? It hasn't for more than a year. Now, two sidelined drivers later, and you have to hope top officials and engineers at NASCAR are feverishly working behind the scenes to fix the problem and making sure that safety is a top priority. Unfortunately, if past behavior is the best predictor of future behavior, everyone already knows the answer.
Like Sportscasting on Facebook. Follow us on Twitter @sportscasting19 and subscribe to our YouTube channel.