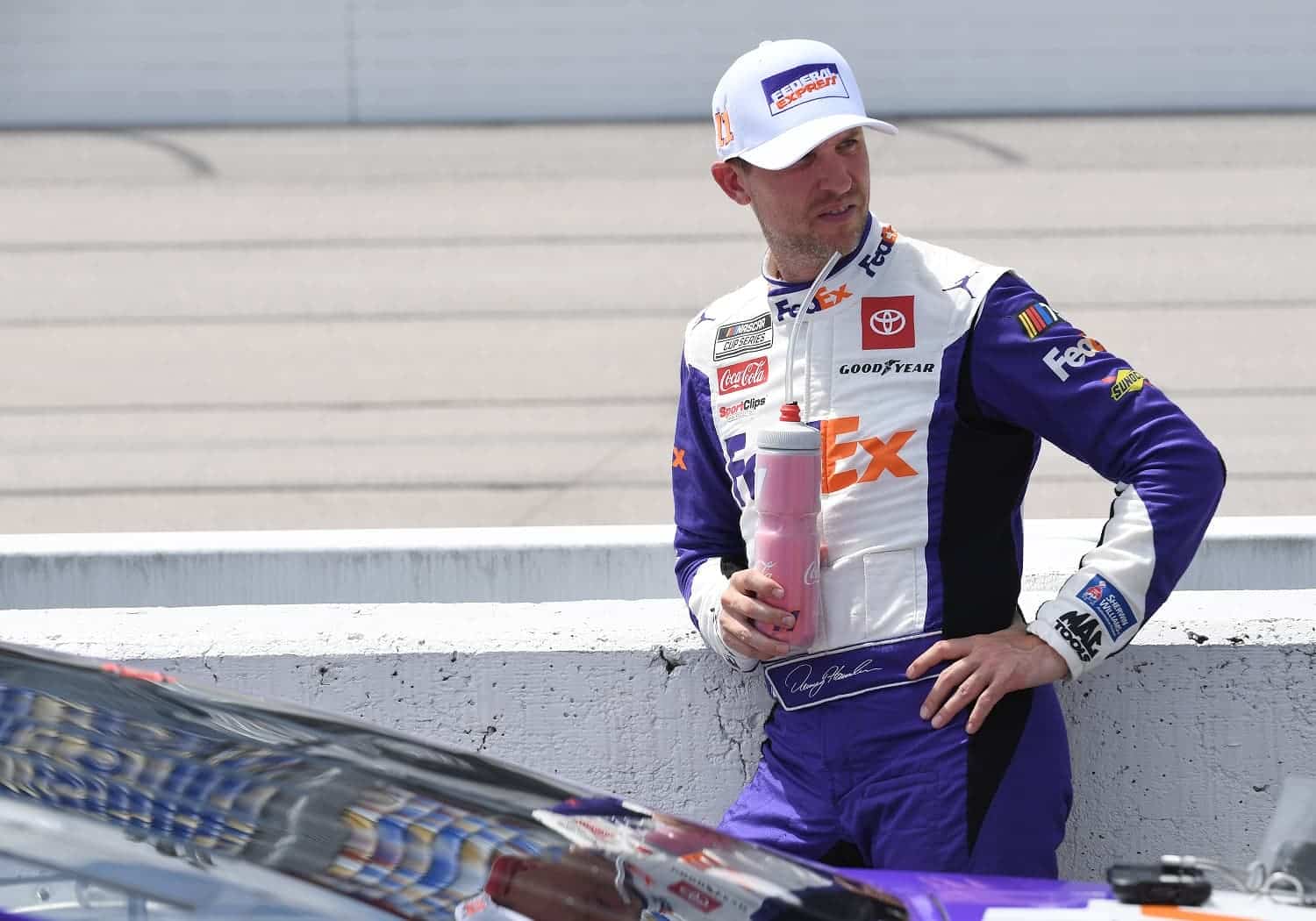 Denny Hamlin Is Already Done With a New NASCAR Track
Denny Hamlin makes sense when he talks about the drain on Cup Series teams caused by starting the season in Los Angeles.
Surely, other Cup Series owners know, but it took Denny Hamlin speaking up this week to highlight on an obvious waste of money and the worst few weeks of the season for the people who make NASCAR go.
Note to Hamlin haters (and they are legion): No, the worst weeks of the season aren't weeks when the No. 11 Toyota wins.
North Wilkesboro got Denny Hamlin and pals thinking
NASCAR drummed up two significant innovations for its 2023 Cup Series schedule. The first was last weekend at North Wilkesboro Speedway, the refurbished oval that hosted the All-Star Race. The competition wasn't all that exciting since Kyle Larson coasted to an easy win, but trying something different on an oldish new short track was worth the effort.
The other big change was dropping Road America so Chicago can host a street race, something NASCAR has never tried, on Independence Day weekend. There are so many moving parts – designing a worthy course, planning related events, appeasing the locals upset with three weeks of disruptions, etc. – that it could turn into a disaster.
Most of Denny Hamlin's latest weekly Actions Detrimental podcast was consumed by talk about tires and whether North Wilkesboro should be repaved. However, the sport's first visit to the North Carolina track in more than a quarter of a century got Hamlin thinking about last year's major NASCAR innovation.
Denny Hamlin: The Busch Light Clash is a huge drain on Cup Series teams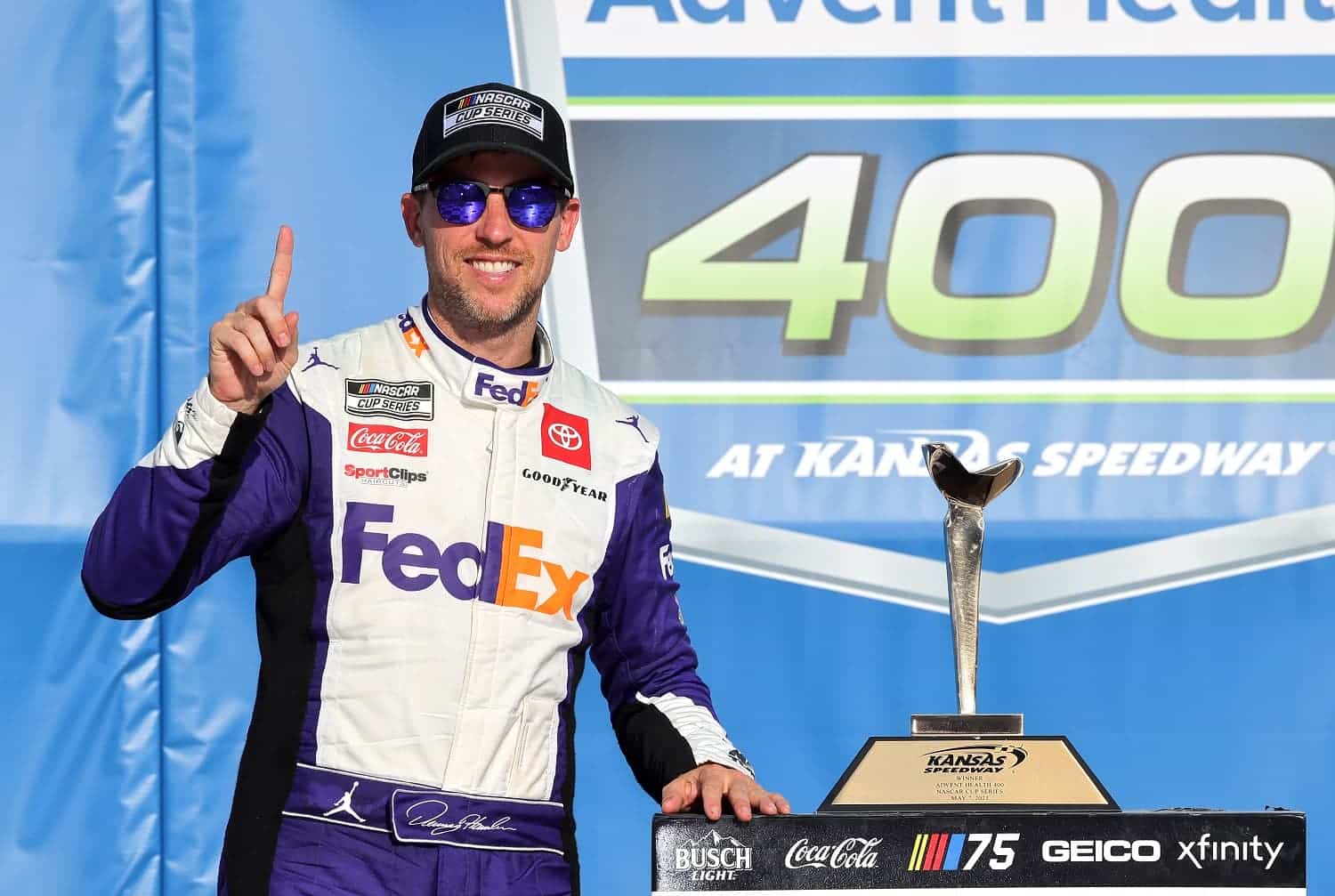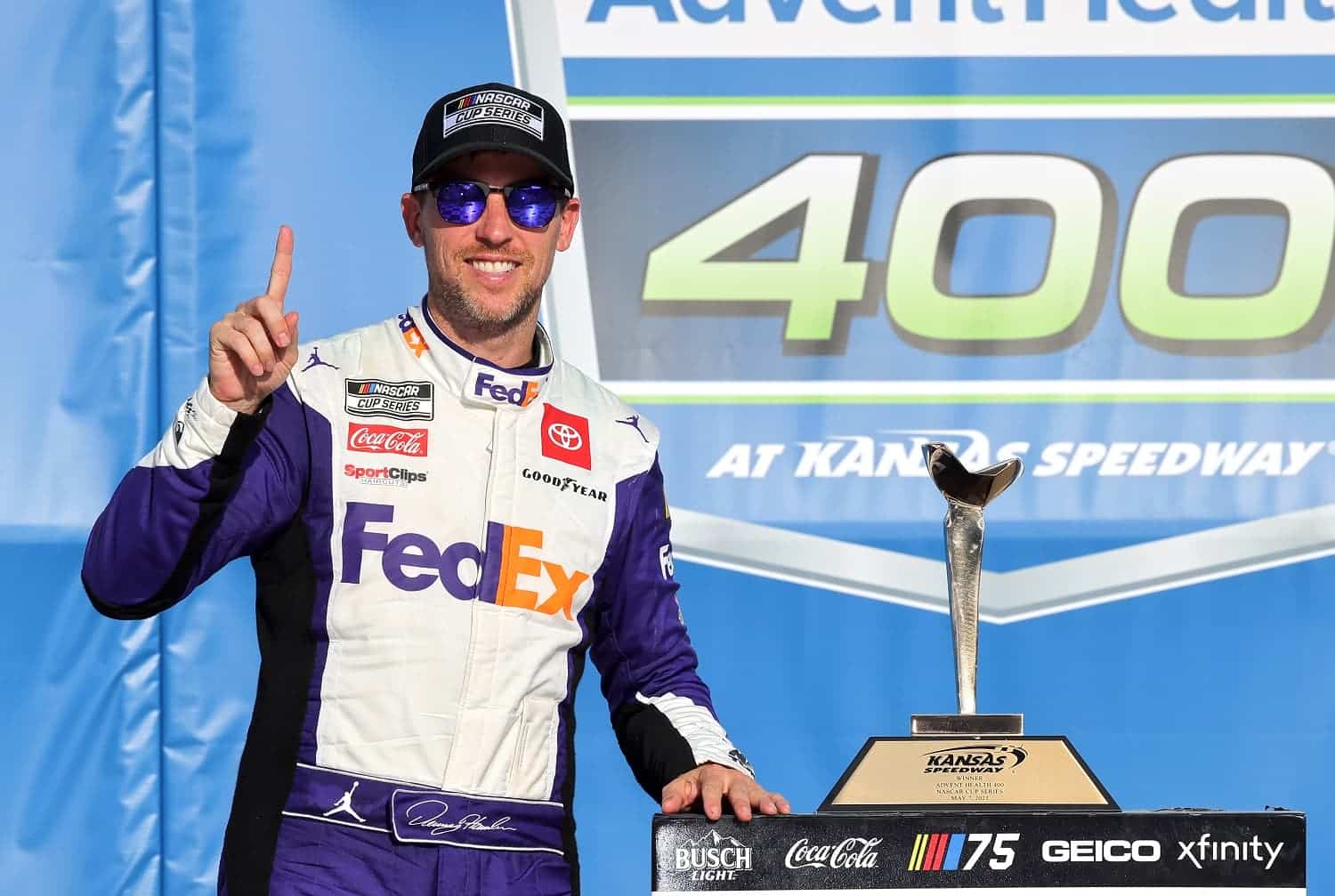 Denny Hamlin is both a driver for Joe Gibbs Racing and a co-owner of 23XI Racing. As such, he sees the work that goes into preparing for a nine-month season and the expense associated with pulling it off. It's why he thinks the Busch Light Clash wasn't a great idea when it was part of Daytona Speedweeks and is worse now at the Los Angeles Coliseum. He'd leave LA at 180 mph if he could.
"The Clash in general just doesn't make financial sense for the race teams. That's just a fact," Hamlin explained. "It didn't make sense before. But now that we have to go to the West Coast, it definitely doesn't make sense and not only on the financial side. (On) the personnel side, it really hurts our race teams. For two weeks, it is a tough travel back and forth and then you gotta go to Daytona. It's just really a strain on our guys to be honest with you."
It's hard to argue that the early schedule isn't a head-scratcher. Teams work on their cars in North Carolina throughout the winter and now kick off the season in Los Angeles for an event that doesn't come close to filling the Coliseum. Then, it's back home to sit around for a week because even NASCAR isn't stupid enough to try taking on the Super Bowl.
From there, the schedule consists of Daytona, Auto Club Speedway in California, Las Vegas, Phoenix, Atlanta, and the COTA in Austin, Texas. The Busch Light Clash can be held anywhere, yet NASCAR insists on building a costly extra trip to the West Coast into a schedule that already requires teams to keep haulers in constant motion to bring cars and parts back and forth.
North Wilkesboro sparked an idea
Denny Hamlin credits one of his producers for starting this conversation in his shop: Now that North Wilkesboro Speedway is operational again, why not hold the Busch Light Clash there? It's a short hop from team shops, making the start of the season less stressful. There's already a debate about whether it needs to be repaved, but the facility is otherwise worthy of more NASCAR events.
"I'm like, 'That's a fantastic idea,'" Hamlin said. "And then you forget that it's Feb. 2 or whatever, and it's like, 'Oh, hey, Travis. It's gonna be 35 degrees, so bundle up if we're gonna do that.'"
Hamlin is right that racing 30 miles south of the Virginia border in early February won't fly. But that doesn't mean there aren't better options than treks to Los Angeles.
"There's a lot of really great short tracks in the southeast in the Georgia/Florida area that we could run The Clash at and not be such a crazy pull for us," Hamlin said. "Now, again, is it a market like LA? Probably not. But every year you keep doing it (in LA) is gonna lose its luster a little bit. … I'm in favor of moving things around."
The obstacle, of course, is that NASCAR wants a meaningful presence in Southern California. With executives at Auto Club Speedway aiming to convert that oval to a half-mile track, Fontana is going to fall off the schedule for at least two years. Barring a change, the Busch Clash will be the only connection to a huge TV and media market.
The question is whether the cost to teams (and NASCAR) of keeping The Clash in LA is worth it, considering how the novelty of a quarter-mile track in a football stadium has worn off already.
Got a question or observation about racing? Sportscasting's John Moriello does a mailbag column each Friday. Write to him at [email protected]