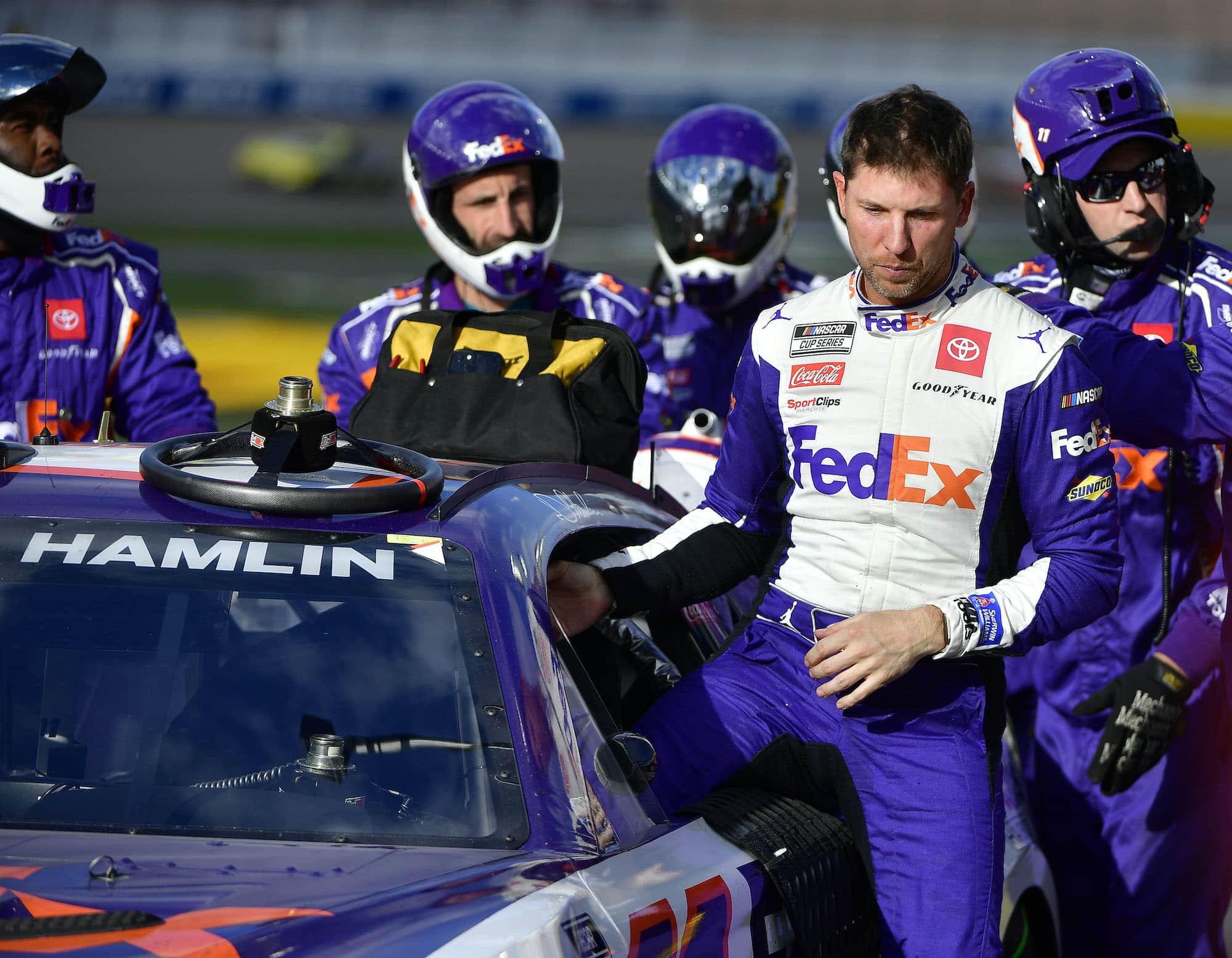 Denny Hamlin Shares Sad Mother's Day Video That Reveals His Bad Luck in 2022 Extends to His Personal Life
Denny Hamlin has encountered more than his share of bad luck on the track this season. He shared a sad video on Twitter Sunday that revealed that misfortune has carried over into his personal life.
Denny Hamlin has a win this year. But the three-time Daytona 500 winner will be the first one to admit his Richmond win is the lone highlight in an otherwise challenging season. Sunday at Darlington was just another race when the No. 11 team had a date with misfortune.
Interestingly, Hamlin should have known the Mother's Day race wasn't going to end well not based on his previous performances this year but based on what happened earlier at his house. He shared the sad moment on Twitter. 
Denny Hamlin has had a rough start to the 2022 Cup season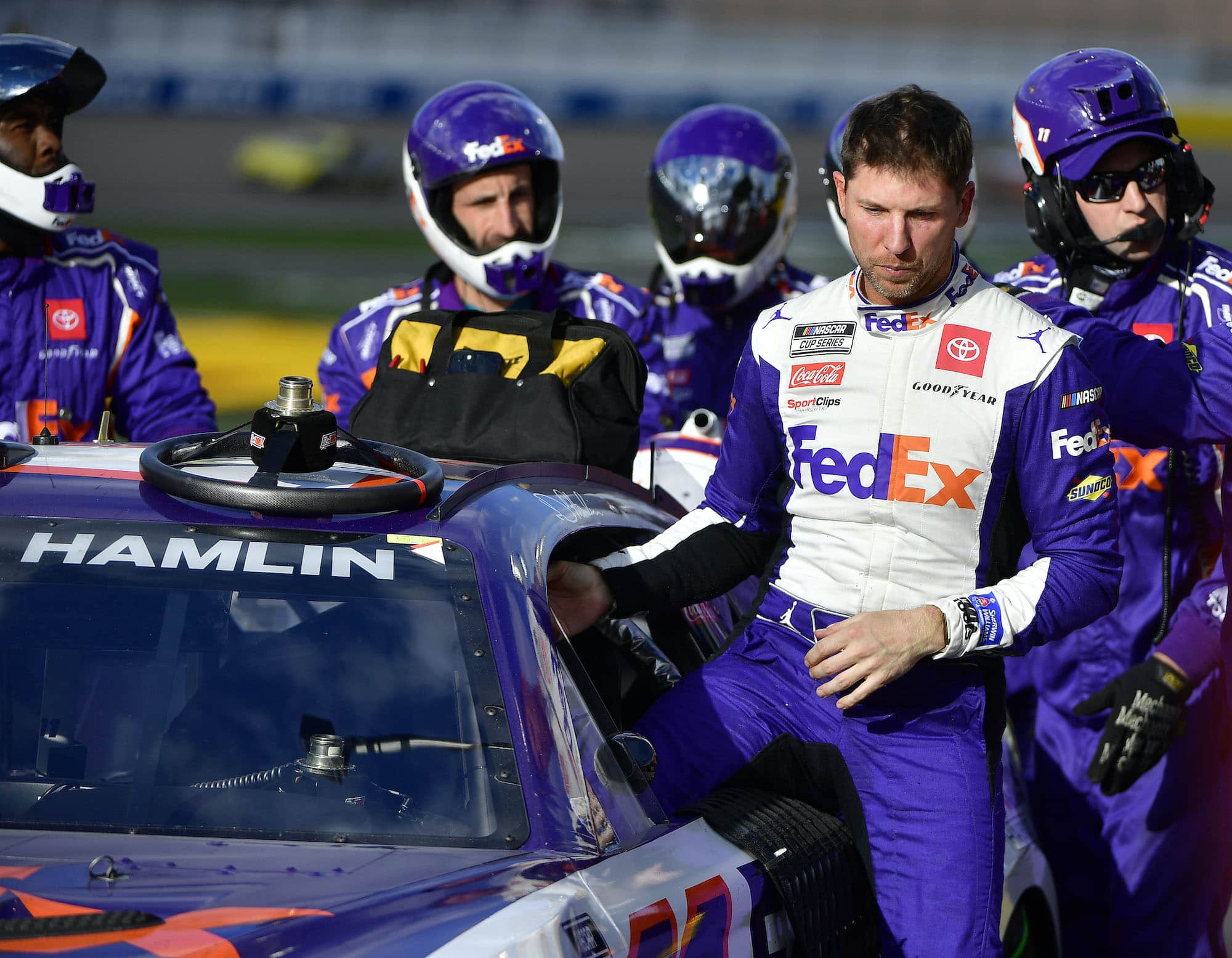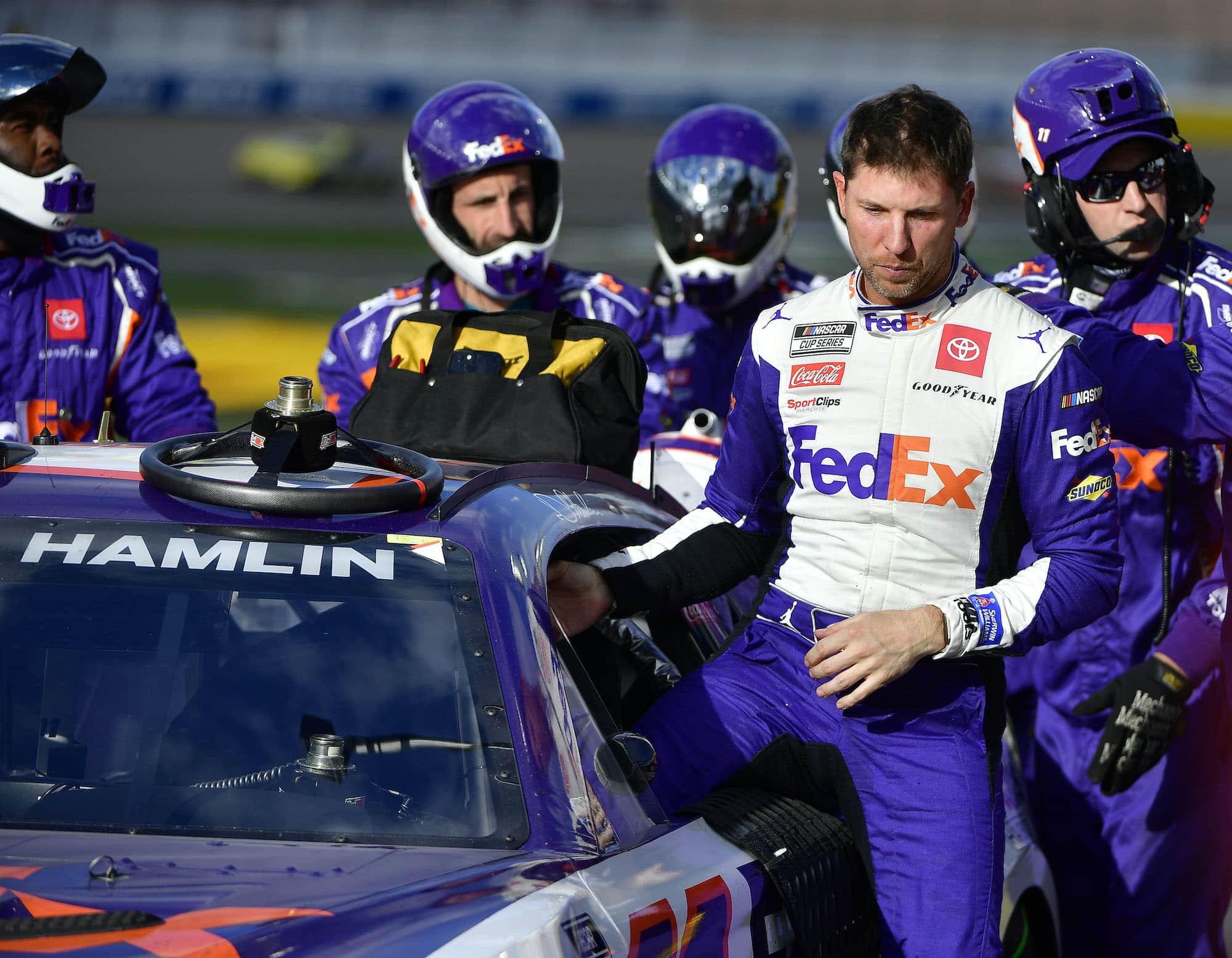 Denny Hamlin's 2022 Cup Series statistics are quite remarkable and not in a good way. Outside of his Richmond win, which seemingly came out of nowhere based on his previous performances, the Joe Gibbs Racing driver has struggled.
Now one-third of the way through the season and Hamlin's win is surprisingly his lone top-10 finish. Through the same number of races last year, he hadn't earned a win but proved to be the model of high-level consistency and had scored nine top-5 finishes. 
Last year, he had one finish outside of the top 15 through the first dozen races. This year, he has nine. 
Sunday at Darlington was a synopsis of Hamlin's season. He found himself leading in the final stage, but any hopes of earning his second win came to a crashing end on a restart with 33 laps remaining when his JGR teammate Martin Truex Jr. got sideways and set off a chain-reaction that collected Hamlin, and both of his 23XI Racing cars.   
Kurt Busch and Bubba Wallace's days were over. Hamlin managed to salvage the day and finished 21st.
Hamlin shares sad Mother's Day video 
Mother's Day for Hamlin ended on a sour note at Darlington. According to a video he shared on Twitter, it didn't start on the best of terms either. 
The 41-year-old driver tweeted a video from his home security camera that showed his two daughters grab a balloon out of the trunk of a car, and then excitedly run toward the door. Unfortunately, just feet from the door, the balloon went skyward, and Hamlin's oldest daughter, Taylor, who had been holding it seconds before, followed its ascent, put her hands to her face, and then ran inside. 
"So much for Mom's balloon..," he wrote. "Happy Mother's Day to all the Moms out there!"
Daughter made headlines before
Taylor's mishap is one most have experienced personally or witnessed with their own children. However, this isn't the first time she's been in the news. She made another memorable moment a couple of years ago early during the pandemic when her dad was competing in an iRacing event against other Cup Series drivers. 
In the middle of the race, she made a request to play on the go-karts. After initially shooing her away, she asked again and at the same time inadvertently hit the power button of the remote she was holding, which turned off his screen. 
"Hey, my screen just went black," Hamlin frantically said. 
His daughter began walking away and looked at the camera in which someone was filming the exchange. "Uh-oh," she said before covering her mouth and walking out of the picture. 
Hamlin addressed the situation, admitted he was mad and pissed off, but also acknowledged they're just kids. It was a moment he and his daughter will never forget. On Sunday, they made another one.  
Like Sportscasting on Facebook. Follow us on Twitter @sportscasting19 and subscribe to our YouTube channel.