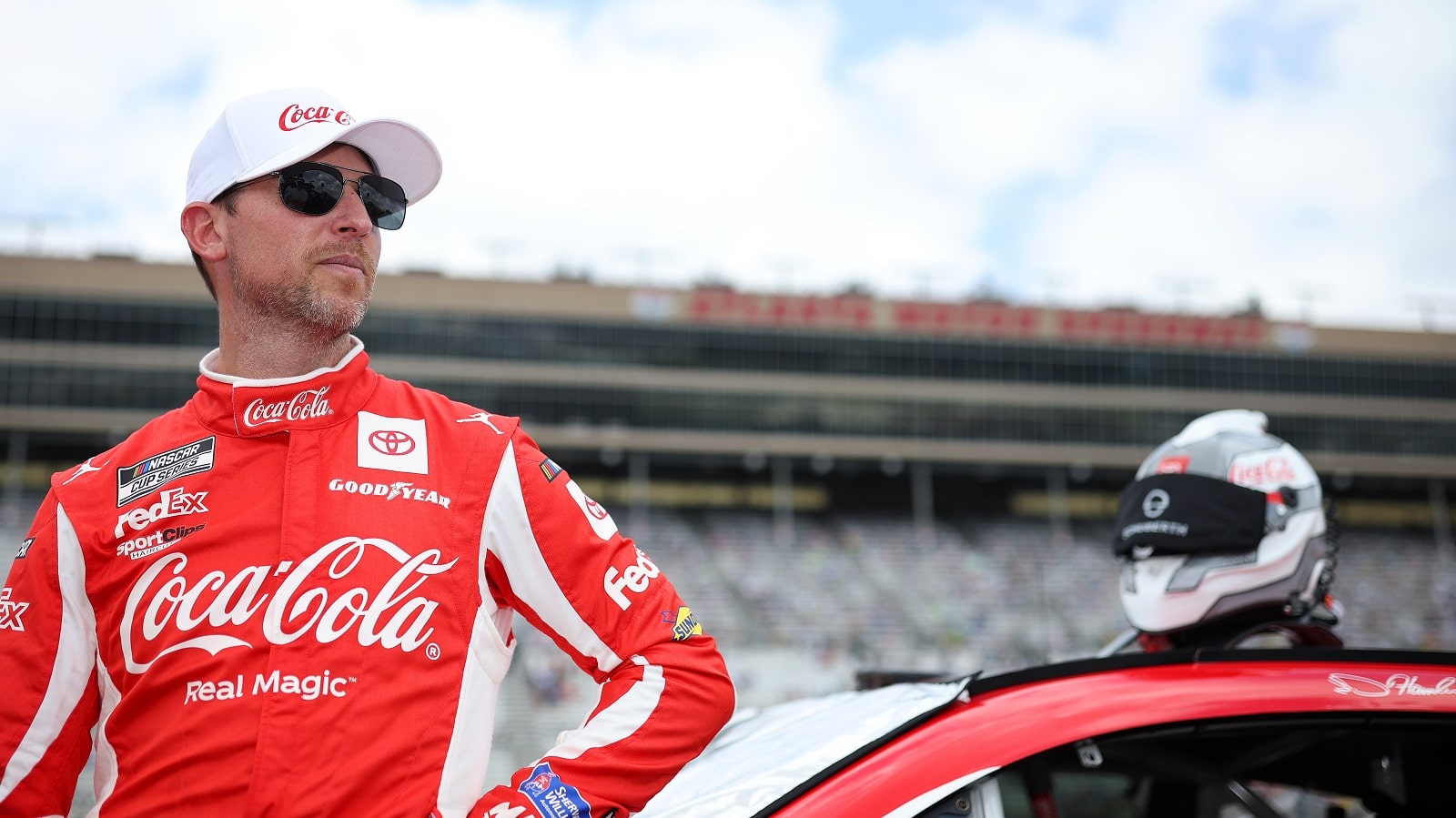 Denny Hamlin Says He Has No Sense of Humor, and Twitter Says His Memory Is Shot, Too
Twenty-fifth place wasn't the end of Denny Hamlin's miserable Sunday. Social media is always there to make it a little worse.
Denny Hamlin logged onto Twitter Sunday night and inadvertently set himself up for the sort of NASCAR abuse that he normally only endures while driving in the general vicinity of Ross Chastain.
Hamlin was walking the fine line between displaying a dry sense of humor and expressing a genuine feeling when he reacted to something his social media team posted a few minutes earlier. Twitter's response was to pile on in a fashion that would have resulted in endless 15-yard penalties in football for unnecessary roughness.
Of course, maybe it wasn't unnecessary. I mean, hey, it is Hamlin, after all.
Denny Hamlin and Ross Chastain had another run-in, literally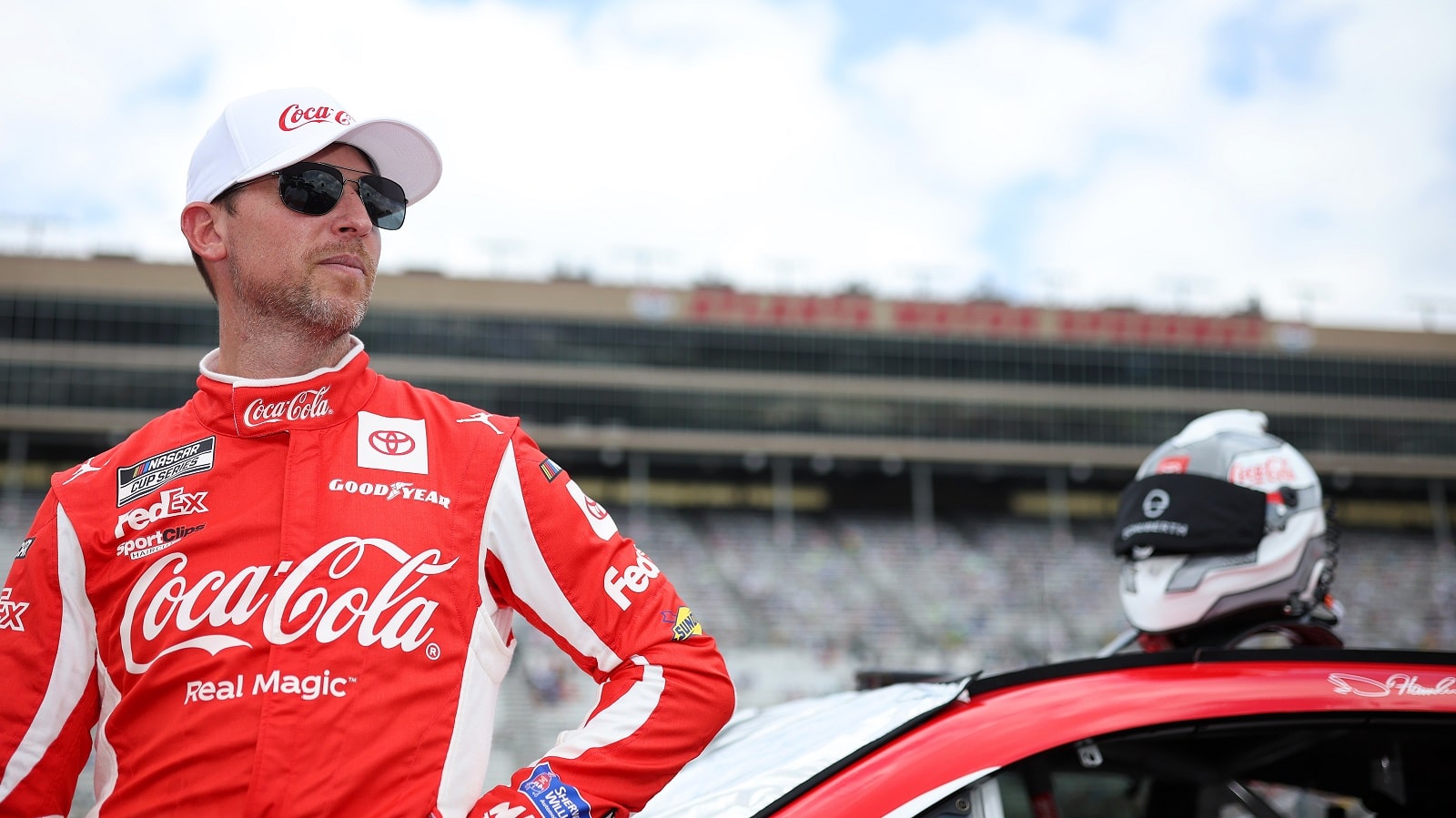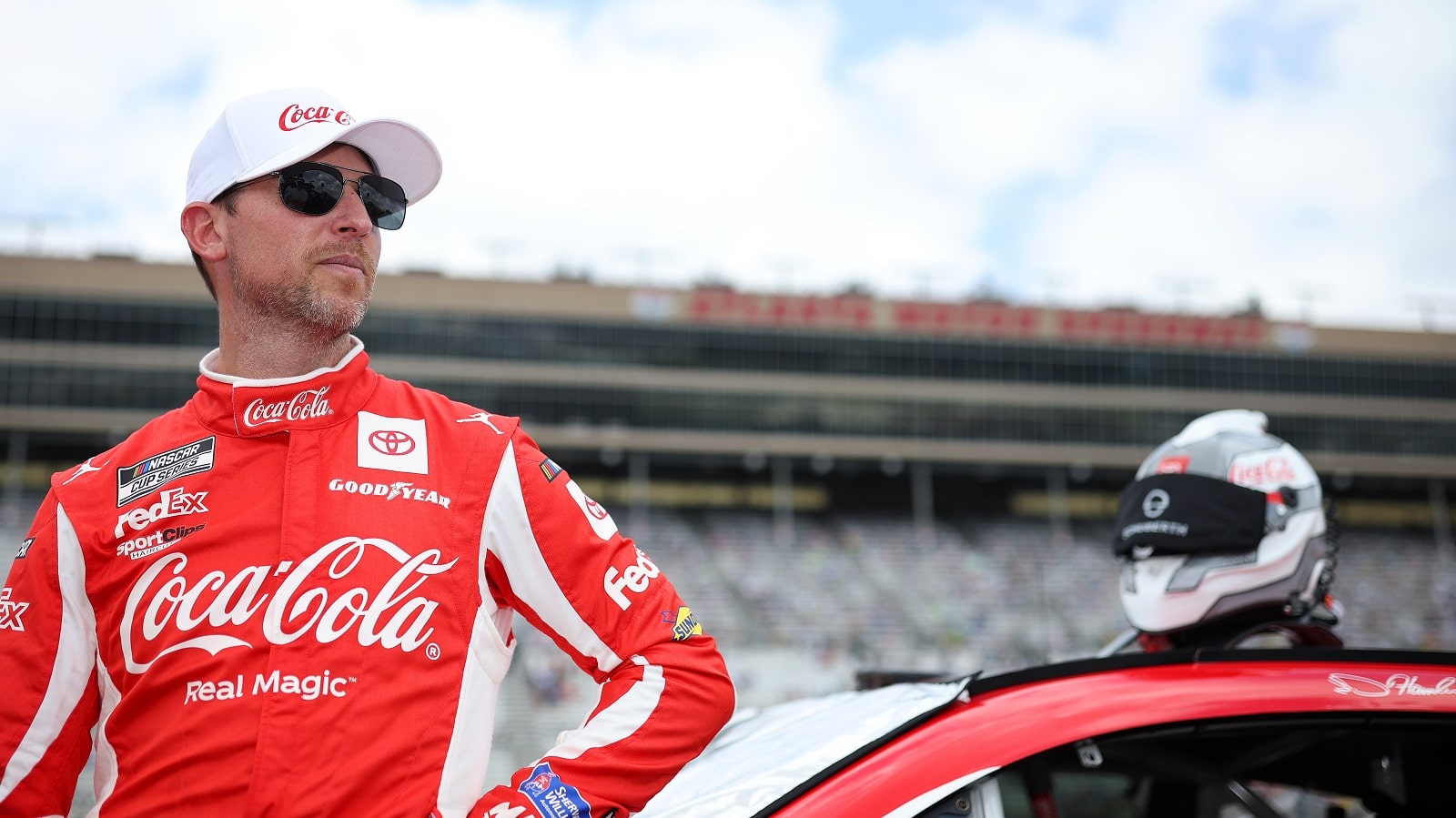 NASCAR Cup Series drivers Denny Hamlin and Ross Chastain mixed it up again on Sunday. Hamlin was racing in fourth place on Lap 246 of the scheduled 260 when Chastain dinged the left-rear of the No. 11 Toyota, sending Hamlin into a spin. Ryan Blaney absorbed minor damage, and the incident also sent Brad Keselowski to the grass to avoid contact, but the incident more or less finished off the Joe Gibbs Racing driver's day.
Hamlin and Chastain have a recent history. Chastain put Hamlin in the wall early at World Wide Technology Raceway, effectively turning the '11' car into an also-ran. Hamlin responded by harassing Chastain the rest of the day.
Hamlin hinted then that if revenge was forthcoming, it might happen in the playoffs. Now, there's been a second incident. But Hamlin is a two-time race winner (as is Chastain) who needs to prioritize transferring through each stage of the playoffs, so the timetable may be accelerated.
"Everyone has different tolerance levels," Hamlin said, "and as you all know, I've reached my peak."
Denny Hamlin opened the door to ridicule
Shortly after the race, someone in Denny Hamlin's camp tweeted out seven seconds of footage of Ross Chastain sending the No. 11 car into a spin that resulted in a 25th place finish on a day he was was a contender to win.
"Clearly my social team has a sense of humor that I don't share at the moment," the driver wrote while retweeting the video clip.
Hamlin, about as popular with some sectors of NASCAR Nation as a persistent cough at the school play during flu season, then felt the brunt of his detractors' hate. If he was looking for moral support, there was little to be had. In fact, Rodney Dangerfield used to get more respect than Hamlin got sympathy.
Some responses from just the first few minutes after Hamlin posted:
"Maybe get out of his way. Especially when you are consistently slower than him. That way you can finish the race… I think there is a rocking chair waiting for you somewhere Denny boy"
"If ur scared, say your scared. Ross job is to win races!"
"Denny I do have to wonder, have you ever thought it could be karma? You've wrecked a lot of drivers over the years doing the same thing."
"Well earlier in the race you hit him what looked like you did on Purpose!"
"No point in being salty about it especially when you have done the same thing over an over! Remember?"
And then there was this tweet, which must really hurt considering it references one of the few drivers to absorb more fan hatred on a regular basis:
"I though it was funny when @RossChastain took you out. Thank God @KyleBusch finished ahead of you."
Ouch.
Like Sportscasting on Facebook. Follow us on Twitter @sportscasting19 and subscribe to our YouTube channel.