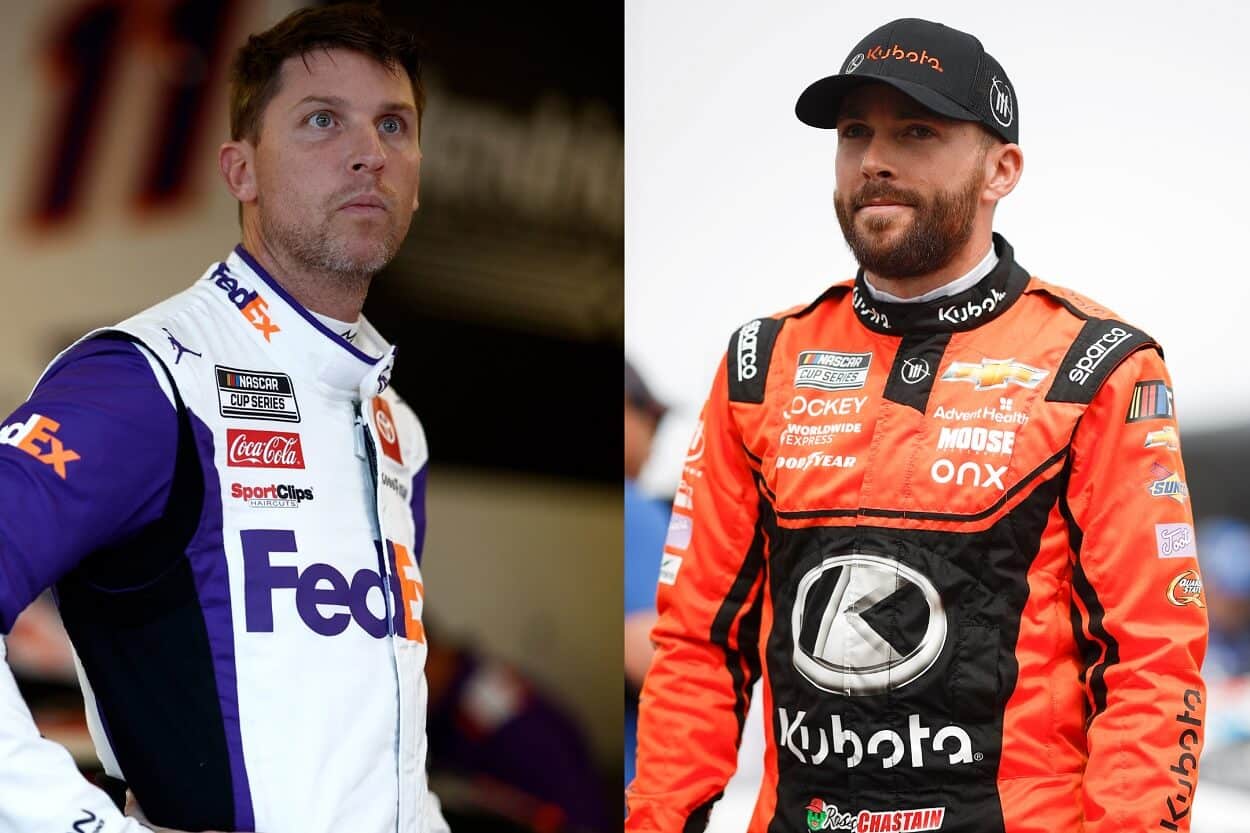 Denny Hamlin Purposely Wrecking Ross Chastain Exposes a Major Weakness of the NASCAR Playoffs Structure
Denny Hamlin admitted to intentionally wrecking Ross Chastain in Phoenix.
Denny Hamlin added yet another chapter to his feud with Ross Chastain on Sunday at Phoenix Raceway with a move that is relatively harmless only because of a playoff format that is designed to force drivers to race as hard as possible. But this time, it did the opposite.
Hamlin and Chastain were running fifth and sixth, respectively, on the overtime restart of the fourth points-paying race of the NASCAR Cup Series season. With only two fresh tires and surrounded by several competitors who got four new tires on the last pit stop, Hamlin realized his chances of winning were nearly nothing, and he would likely lose several spots throughout the final two laps.
So, instead of still racing as hard as he could to get the best possible finish, Hamlin allowed his No. 11 car to drift up into Chastain and scrunch them both into the outside wall in Turn 2. The move left Hamlin with a 23rd-place finish ahead of Chastain in 24th.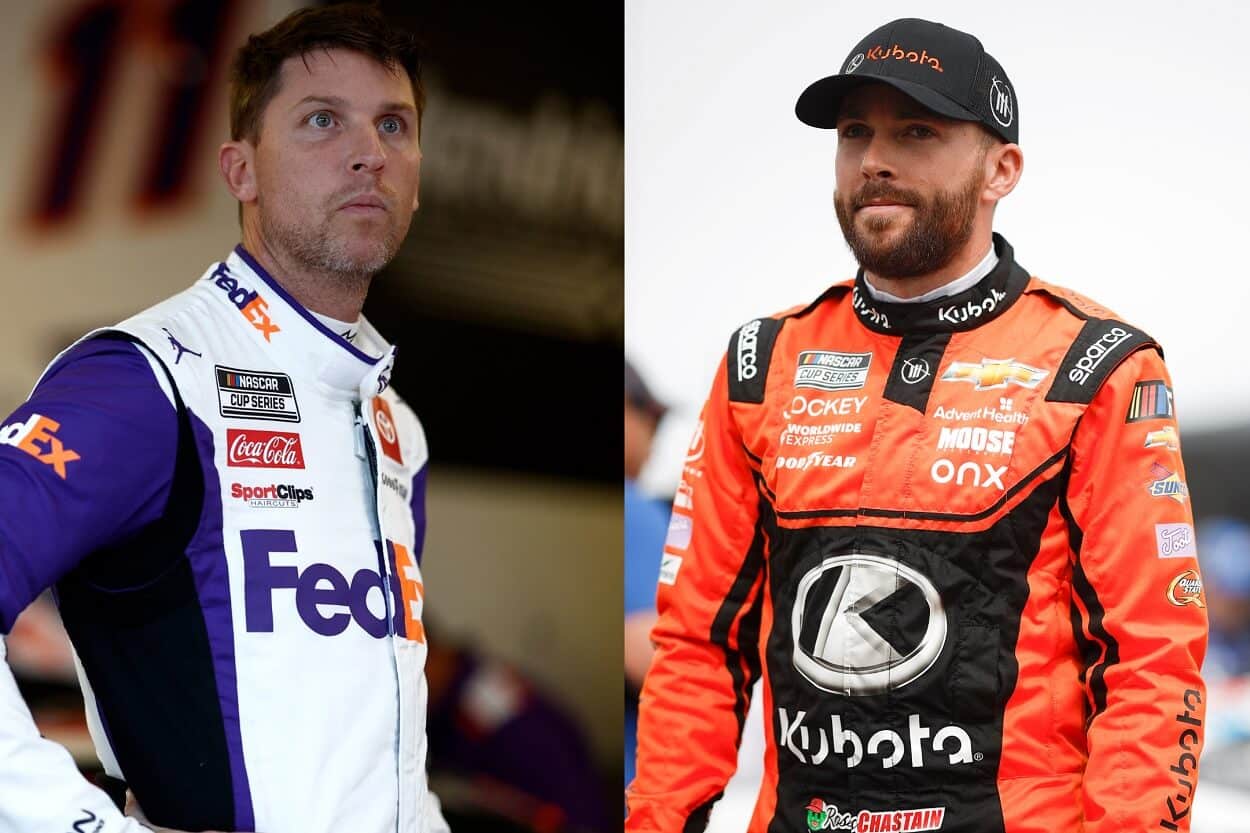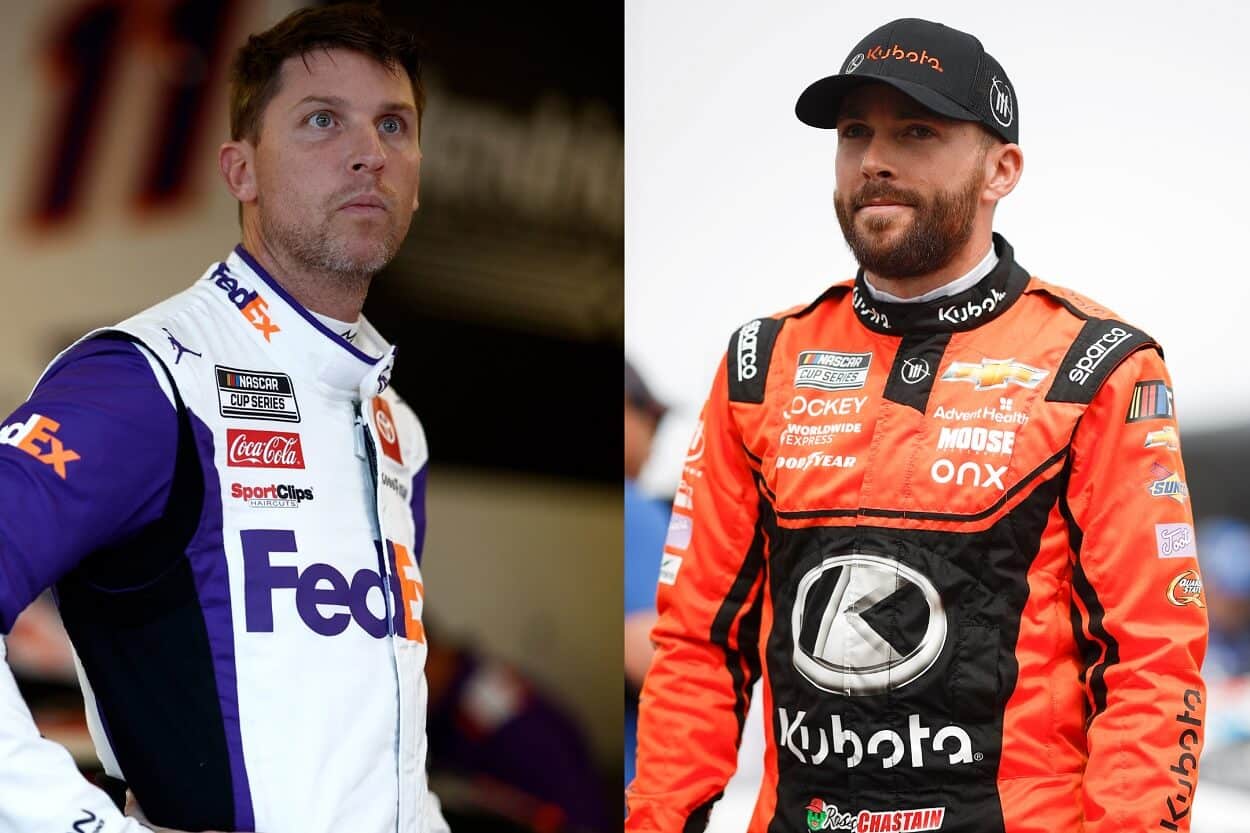 "I let the wheel go, and I said (Chastain) 's coming with me," Hamlin said Monday on his Actions Detrimental with Denny Hamlin podcast. "It's been interesting because I hear people say this is for last year, this is for that. It's not.
"I got wrecked at the Clash. I don't know that Ross sees it that way. I think he's still curious about what I thought about the Clash. I don't know why he would wonder what I thought about the Clash. I've said for a while you've got to do something to get these guys' attention."
The incident in question was when Chastain dove low on Hamlin and spun the No. 11 car midway through the Clash at the Los Angeles Memorial Coliseum exhibition race, but the two drivers have created a long list of similar incidents in less than a full calendar year.
Ross Chastain and Denny Hamlin repeatedly tussled throughout the 2022 season
Chastain sparked the feud last June at World Wide Technology Raceway near St. Louis when he drove into the back of Hamlin's car in Turn 1 on Lap 66 of a 245-lap event. Chastain was able to continue and finish eighth, but Hamlin's car was damaged enough that he fell 10 laps down and crossed the finish line in 34th.
Chastain turned Hamlin again a month later at Atlanta Motor Speedway with 14 laps left while Hamlin was running fourth. Hamlin finished a lap down in 25th as Chastain cruised to a second-place finish.
Hamlin finally got a touch of payback in July at Pocono Raceway when he and Chastain lined up on the front row for a restart with 17 laps to go. Hamlin squeezed Chastain into the outside wall as they exited Turn 1, which caused Chastain to spin. Chastain ended the race in 32nd while Hamlin seemingly drove on to victory, although NASCAR took away the win when Hamlin's car failed post-race inspection.
Hamlin nearly had another chance to try to even the score with Chastain in the penultimate race of the season at Martinsville Speedway. Chastain bumped Hamlin going into Turn 1 with 20 laps left in the event while they were running 11th and 12th and both trying to snag the final Championship 4 spot. 
The bump moved Hamlin up the track, but Chastain slowed down so Hamlin could not get behind him and turn the No. 1 car. Hamlin had recovered to fifth by the final lap, but Chastain made his now-famous Hail Melon move by riding the outside wall through the last turn to gain the necessary points to advance to the Championship 4 and eliminate Hamlin's chance at the championship.
Current playoff format allowed Hamlin to wreck Chastain without hurting their title chances
The playoff setup is part of what made the Martinsville battle between those two drivers so exciting, but it also contributed to their most recent incident at Phoenix. The season-long points championship format NASCAR used from 1975-2003 made every point count throughout the entire season.
Drivers now just have to win one regular-season race and could potentially have only three good playoff races to reach the Championship 4 at Phoenix. Hamlin and Chastain are both likely to win a regular-season race, so Sunday's result has a minimal effect on their seasons.
Without the playoffs, Hamlin would not have been able to give up on a race with two laps to go because the 18 points he threw away could have mattered greatly if all 36 races counted equally toward the championship.
Both formats have their strengths and weaknesses, but Hamlin provided a clear example Sunday of how NASCAR's repeated attempts to adjust the championship format to create harder racing actually did the opposite since drivers are aware that they only need one good regular-season race to cover a year's worth of mistakes.