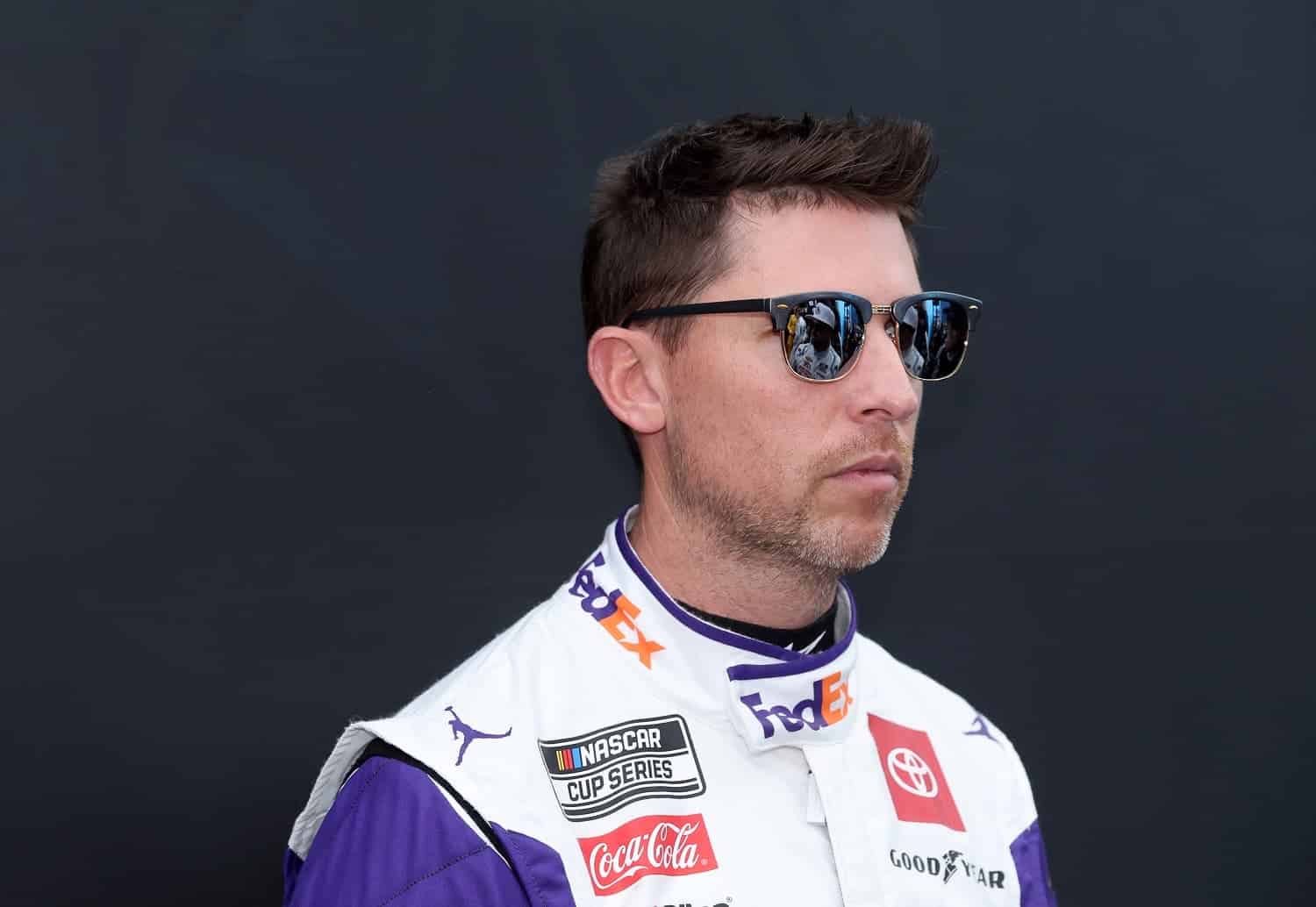 Denny Hamlin Says a Winless Driver Brings the Next Gen Problem Into Focus: 'It's Taken Our Skill Set Out of Our Hands'
Denny Hamlin pointed to Ryan Preece's day at Martinsville as an indication of a big NASCAR problem.
NASCAR is off to Talladega, then mostly intermediate tracks and road courses for two months. Racing returns to Richmond in late July, and Denny Hamlin has nailed why that and other short tracks remain problematic in the Cup Series.
What we saw Sunday at Martinsville requires fixing. NASCAR is running out of variables to tweak, and the best options run contrary to an important objective of developing the Next Gen car: saving money.
Denny Hamlin noticed Ryan Preece dropped like a rock at Martinsville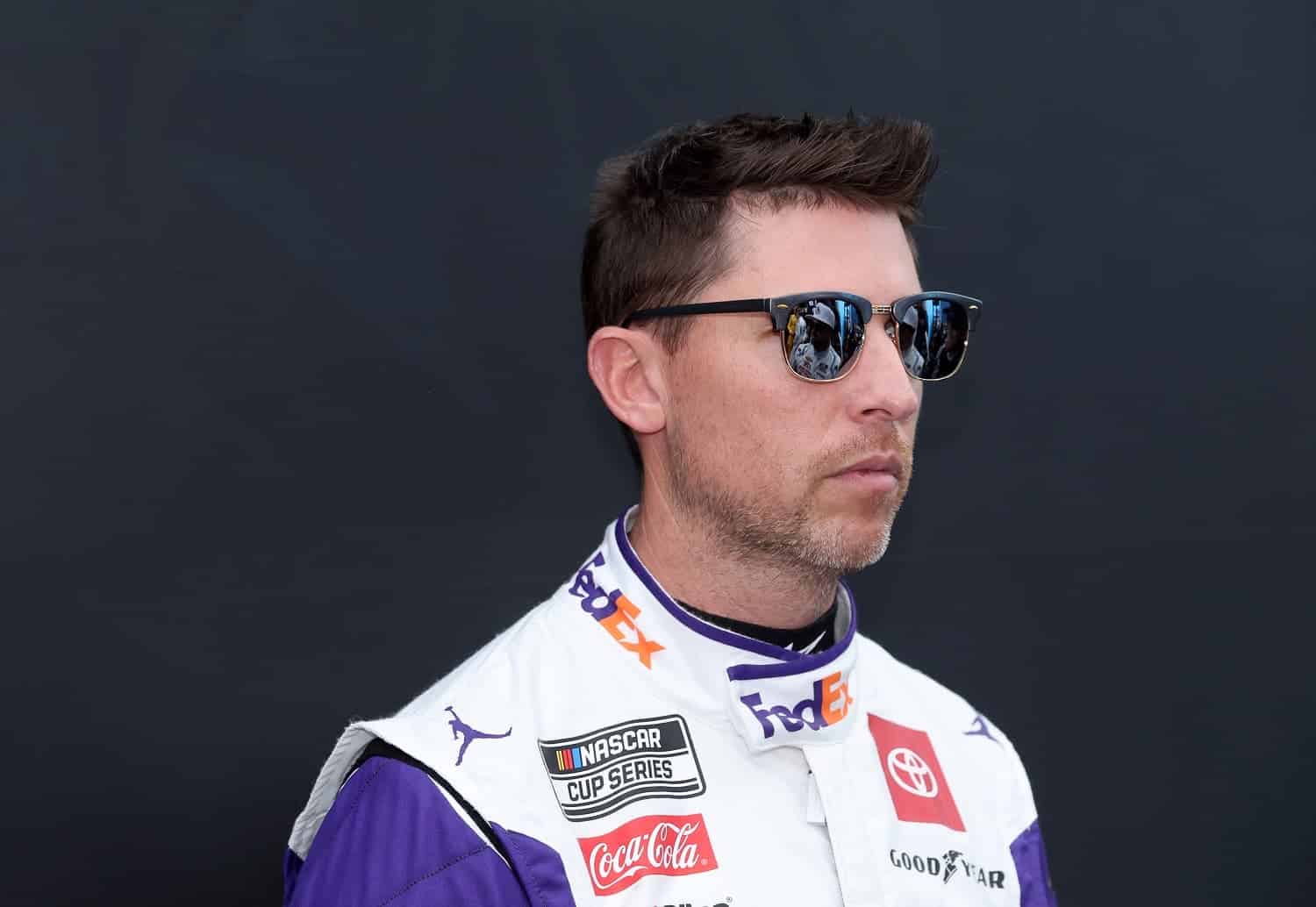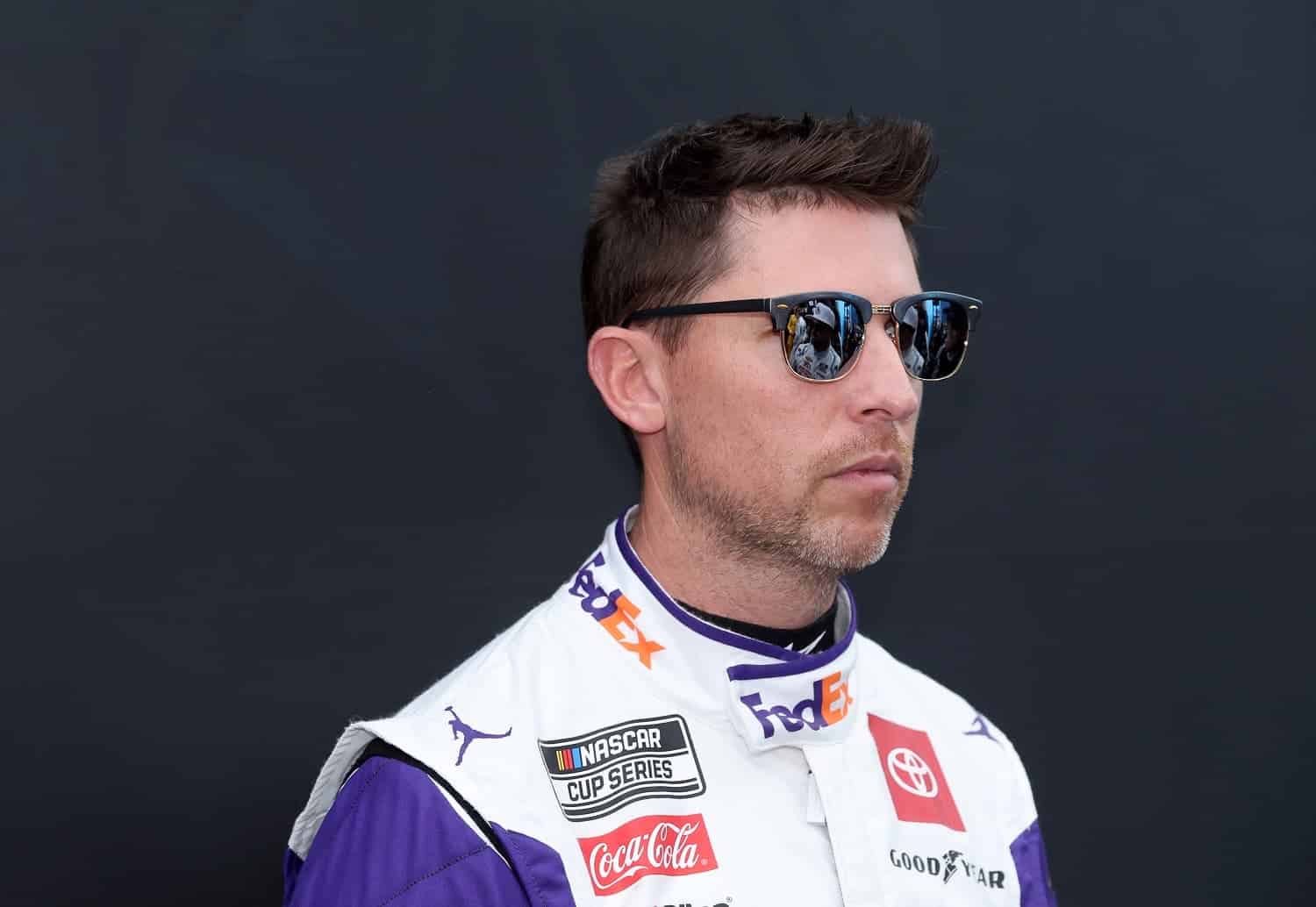 Theoretically, a flawless pit stop at the end of Stage 2 could have allowed Ryan Preece to pull off a nearly wire-to-wire victory at Martinsville, earning the driver of the No. 41 Ford his first NASCAR Cup Series victory. However, that scenario went out the window early in the stage.
Preece exited the pits in the lead after Harrison Burton's spin triggered a caution. Unfortunately, a speeding penalty sent him to the back after leading the day's first 135 laps. We didn't see him again on his way to a 15th-place finish despite having two-thirds of the race to recover.
Denny Hamlin took note of how differently such a situation would have played out with the Gen 6 car.
"When a car would hit it, you could come back from a speeding penalty, blow through the field, and you could make it happen," he said during the Actions Detrimental podcast. "In the Next Gen era, it seems as though we talk about more and more 'execution.' I say it with my '11' team all the time. It's execution. When you get in the lead, control the race and don't lose it. And if you don't lose it and you just execute a nice smooth day, you don't make any mistakes, have good restarts, we will find ourselves in a position to win most times."
Finding speed is next to impossible
Four victories by Hendrick Motorsports in nine starts may suggest otherwise, but NASCAR has come close to making all Cup Series cars perform and look alike once you get beyond the front grille. That hasn't necessarily detracted from racing at bigger tracks, but Bristol, Richmond, and Martinsville remain an issue.
Denny Hamlin mentioned tire fall-off as an indication of how homogenous the Next Gen cars are. Teams used to have more variables they could tinker with when setting up cars, but the tradeoff was that some aggressive options devoured tires. But Next Gen cars are as close to pre-fabricated vehicles (translation: less expensive) as you can get, so forget about innovating.
"Tire fall-off is half of what it used to be," Hamlin said. "And in a time where you had lap time fall-off that was twice as much (as now), you had cars that were different because they were manufactured and built by the very teams themselves. There was more overtaking because there were more variables:  different drivers, different cars. It just all added up to more lap-time variation."
That translated into exciting racing because the cars settled into widely varying speeds sooner in long runs.
Denny Hamlin: 'It's taken our skill set out of our hands'
Many NASCAR drivers applauded the Next Gen car last year because it was tougher to drive, putting a premium on skill. Enthusiasm waned once drivers realized they could not do much of anything on short tracks.
When Jeff Gluck of The Athletic did his weekly Twitter poll asking whether Martinsville was a good race, only 37% answered in the affirmative.
"I'm wondering: Were there cars really that bad, or were they just in (expletive) air?" Denny Hamlin asked. "So, it's hard to say which one it is. When you put a good car in the back, does it just become (expletive)? And when you put a (expletive) car up front, does it just become great? I don't even know. It's very hard to tell. But certainly it's frustrating because, as drivers, it's taken our skill set out of our hands.
"I know what I need to do if I want to get a little bit more lap time. I know techniques that I can make around that racetrack to either set up passes or gain a little bit of lap time depending on how long the runs. I can abuse my tires for a certain amount of time, and I know that and I can use that skill set to make passes. Now, you just put me behind someone who's never run the racetrack before, and I won't be able to pass them. It's just that that difficult."
NASCAR has already fooled with tires and aero packages during testing in the past year. It's running out of options to tackle an obvious concern.
Got a question or observation about racing? Sportscasting's John Moriello does a mailbag column each Friday. Write to him at [email protected]