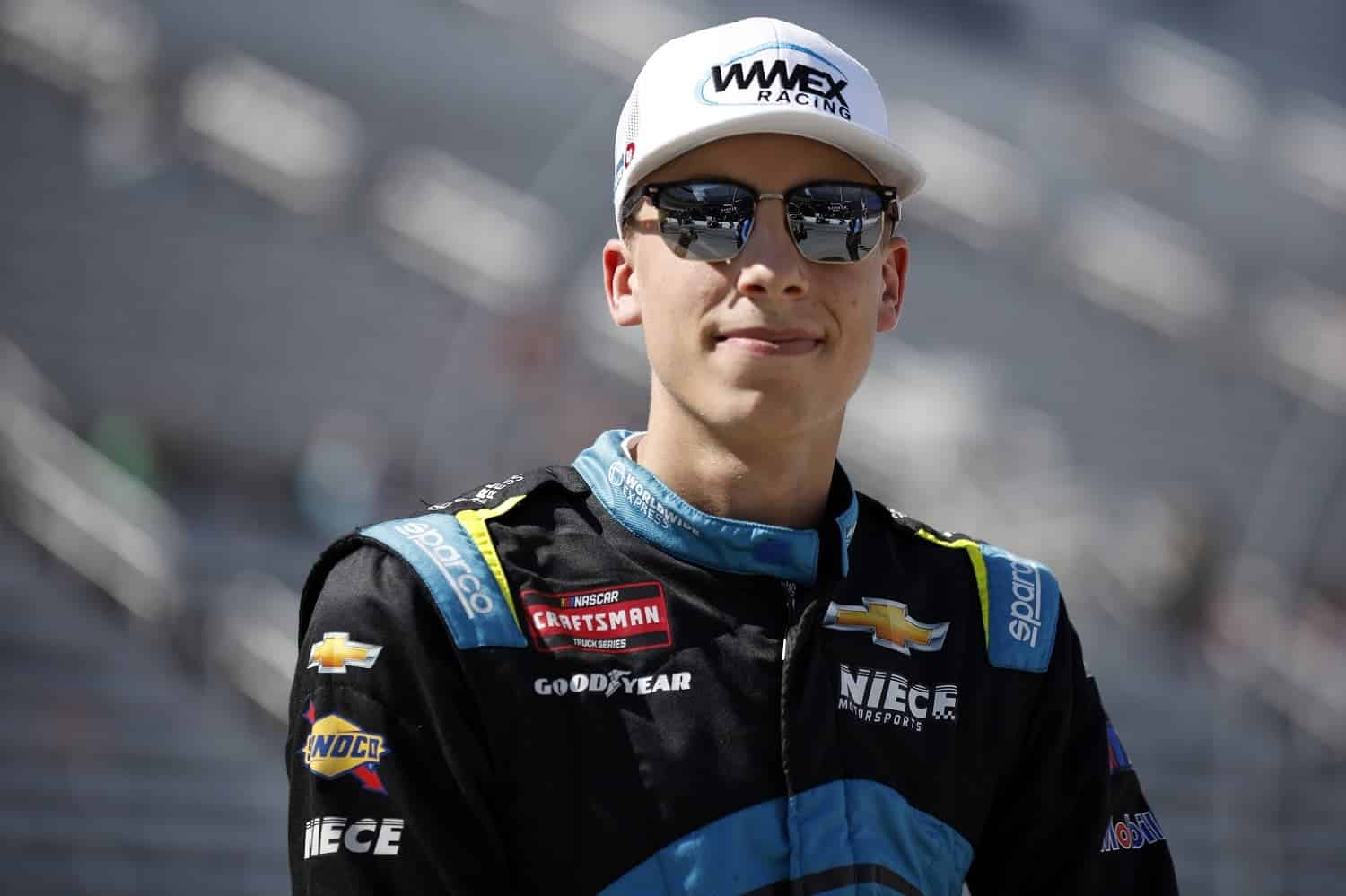 Denny Hamlin Sounds the Alarm on the Antics of a Truck Series Contender
Carson Hocevar was involved in a pair of controversial incidents in Friday's truck race, adding to his growing reputation for bad decisions.
It hasn't taken long for the Carson Hocevar narrative to change. Two weeks ago, he was making his first visit to Victory Lane. Today, he's getting second-guessed for a pattern of behavior that has even Denny Hamlin taking notice.
And Hamlin isn't alone. NASCAR doesn't often issue in-race penalties for bad behavior, but Hocevar chalked one up on Friday during the Craftsman Truck Series race at Martinsville.
Carson Hocevar has a future in NASCAR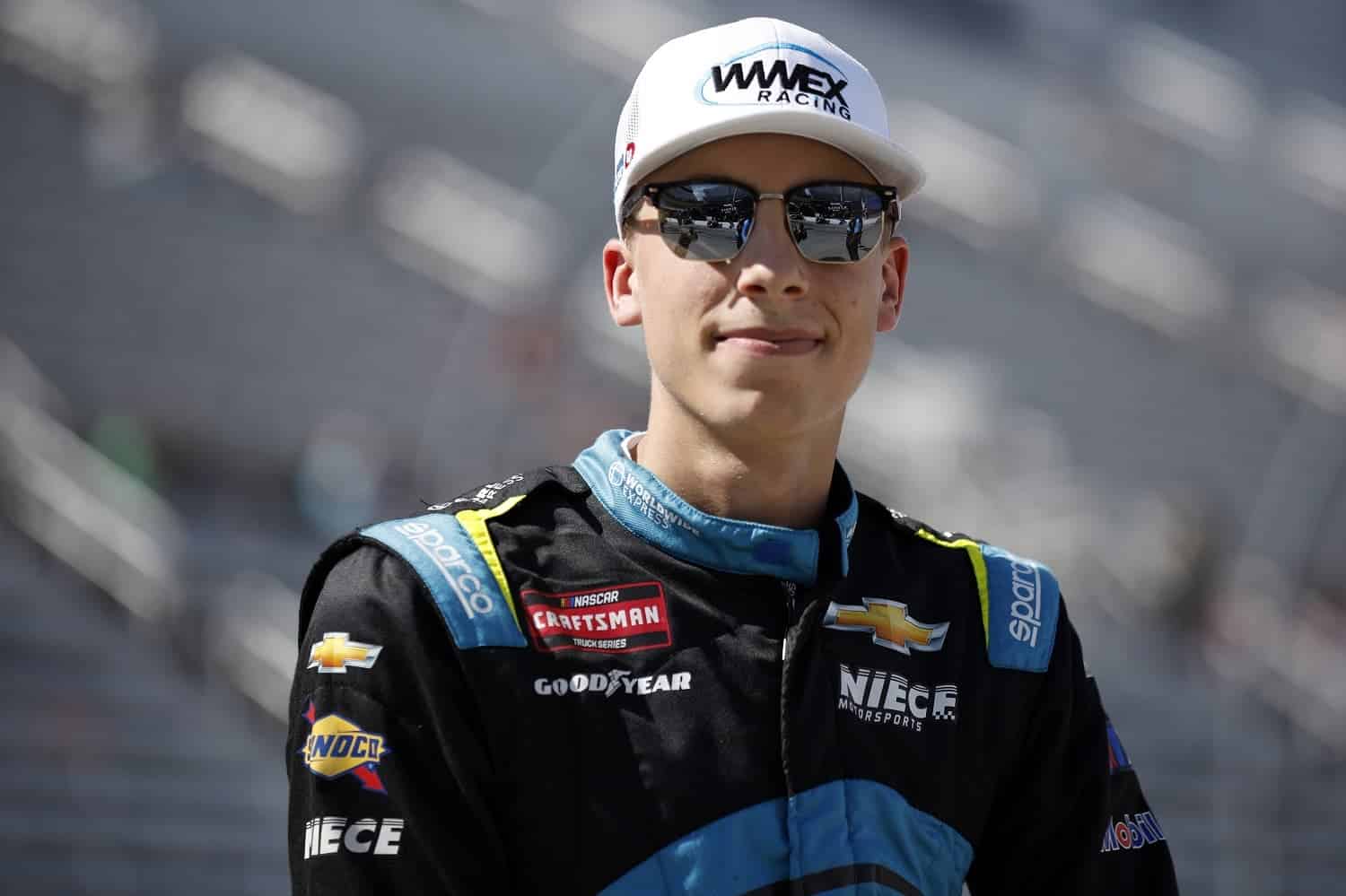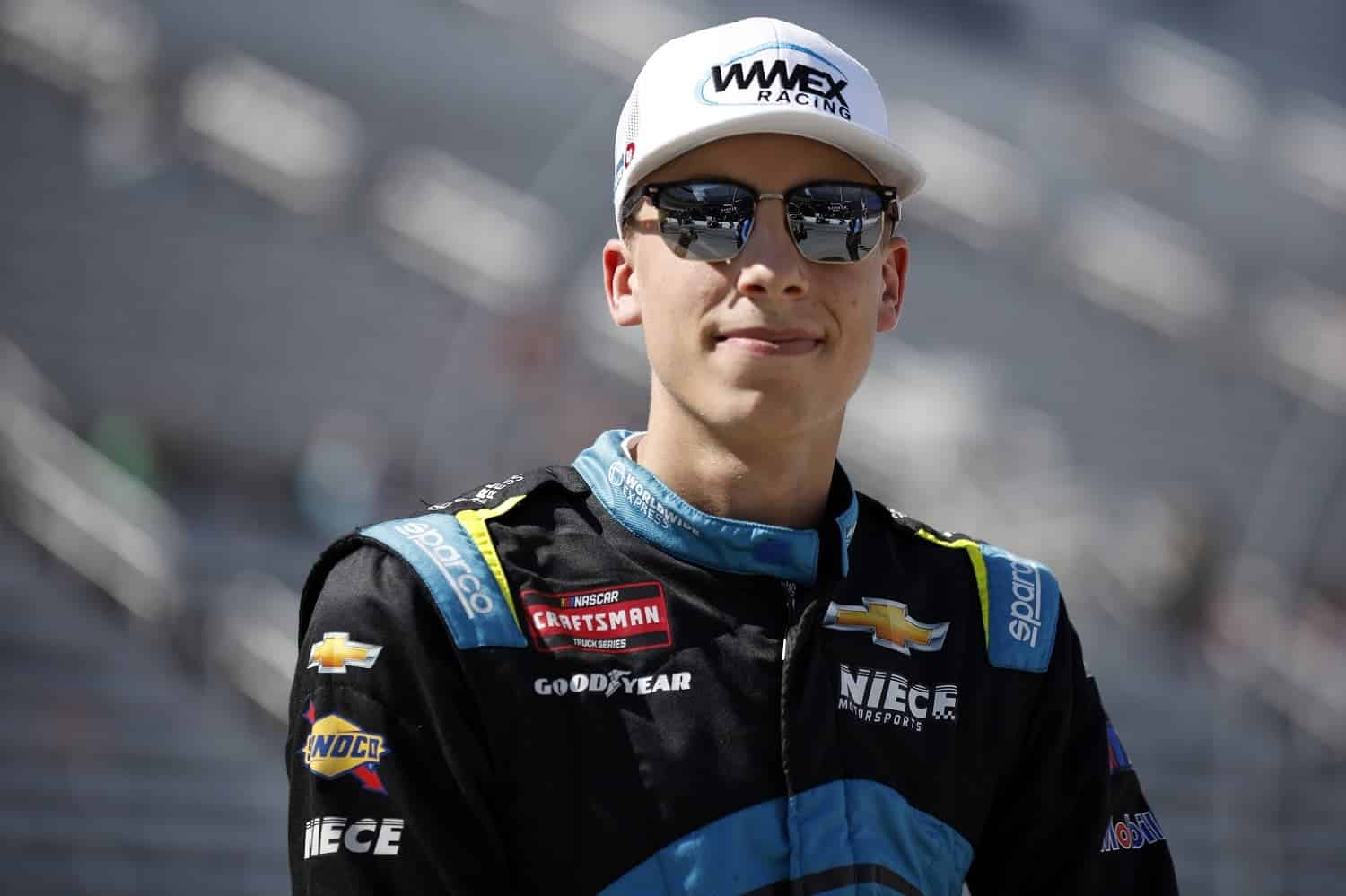 While it took him 59 races to break through for his first NASCAR Craftsman Truck Series victory, it's worth remembering Carson Hocevar is still only 20 years old. Hocevar has finished 10th in points the past two seasons; he fell one race short of the Championship 4 in 2021 and made the postseason field again last year despite breaking his right tibia during a race in June.
Hocevar is in his third full season in the No. 42 Chevy at Niece Motorsports and is a candidate to move up into the Xfinity Series full-time in the near future. He already has an arrangement to drive in the second-tier series for Spire Motorsports six times this season and made his Xfinity debut with a 38th-place day for S.S.-Green Light at Circuit of the Americas.
He had a rough-and-tumble night at Martinsville
Carson Hocevar was involved in two high-profile incidents on his way to 34th place at Martinsville on Friday.
First, William Sawalich, a 16-year-old Joe Gibbs Racing prospect who went on to ninth place in his Craftsman Truck Series debut, made a phenomenal save after getting door-slammed by Hocevar in Turn 1 on Lap 108.
Eight laps after that, Hocevar and Tanner Gray made contact, cutting Hocevar's left-rear tire. Hocevar hung a left into Gray's door, but the cut tire caused him to spin out. It was one incident too many, and an egregious one, and NASCAR held Hocevar for two laps – a rare bit of in-race discipline.
The rain came shortly afterward, leaving Hocevar no chance to make up lost ground.
Carson Hocevar left Ryan Preece furious last year
Carson Hocevar's antics didn't overshadow Corey Heim's victory, but they came close. So much so that NASCAR Cup Series star Danny Hamlin tweeted, "What's wrong with that kid?"
Hocevar doesn't have a history of wrecking out of races – he's made it to the finish in 53 of 60 truck starts – but he's gained a reputation for creating chaos.
A year ago at Charlotte Motor Speedway, Hocevar held a huge lead and seemed en route to the win a caution with four laps to go threw the finish into overtime. On the restart, Hocevar took the inside and promptly squeezed Ryan Preece into the outside wall twice. A cut tire finished off Preece, but the second contact sent Hocevar sideways and toward a 16th-place finish. Afterward, Preece's trackside interview was a gem.
"All you kids watching right now, wanting to get to this level, don't do that. Race with respect. Don't wreck the guy on the outside of you trying to win your first race. It doesn't get you anywhere. … I race for a living. And if I don't run good, I don't make a lot of money. So, I'm p***** right now.  … It's just really stupid. Don't be like that."
Hocevar's response: "He has every right to be mad and say whatever he wants. But I don't agree with it. I just think it's hard racing on old tires. I made a mistake and it cost both of us. It is what it is."
With that attitude, Hocevar can look forward to landing on the wrong end of "it is what it is" in future races.
Got a question or observation about racing? Sportscasting's John Moriello does a mailbag column each Friday. Write to him at [email protected]