Denny Hamlin Sets Lofty Expectations in 2023 for Bubba Wallace and New Teammate Tyler Reddick
Bubba Wallace is heading into his third season at 23XI Racing and first with new teammate Tyler Reddick. Both drivers will benefit from the expertise and knowledge of Kurt Busch, who is still actively working as a coach/mentor within the organization.
So what are the expectations for the third-year team? Team co-owner Denny Hamlin talked about it in a short clip previewing his new podcast where he shared exactly what he wants to see, and it's a dramatic improvement for the No. 23 in 2023. 
Bubba Wallace shows huge improvement in second year with 23XI Racing
Bubba Wallace started the 2022 Cup Series season on a high note, coming up just short and finishing second behind Austin Cindric in the Daytona 500. But that race was not a predictor of things to come — at least not in the near-term.
Wallace struggled the first half of the season and only managed to score another top-10 finish at Kansas. However, just past the midway point of the year at New Hampshire, something changed. The No. 23 finished third that race and then followed it up with three consecutive top 10s, including a pair of top 5s on the Indy Road Course and a runner-up at Michigan.
In September, the 29-year-old moved over to drive the No. 45 car in the absence of Kurt Busch to provide the organization with its best chance of getting a solid finish in the owners' points. Wallace did just that, and in the season's final 10 races, he scored four more top 10s, including his second career victory at Kansas.  
Hamlin offers lofty expectations for Wallace and Reddick in 2023
Wallace showed a huge improvement from his first to second year with 23XI, increasing his top-10 finishes from three to 10. The driver did exactly what team co-owner Denny Hamlin has said since hiring him — consistent improvement. 
Heading into the 2023 season, the Joe Gibbs Racing driver was asked in a clip previewing his upcoming podcast Actions Detrimental about his expectations for Wallace and Reddick. Unsurprisingly, he expects more improvement from both drivers.  
"I mean, certainly we expect him to make the playoffs," Hamlin admitted said of the No. 23 car. "You know, Bubba did such a great job. I mean, he finished top 10 in points for us racing in the playoffs. Not many people know that that 45 car with Bubba driving it finished 10th in points last year in that playoff run so he did a great job. 
"I believe that you know finishing in the top 10 once again in points will still be a jump for Tyler. I think that he at times struggles with race management and that's what I hope I can help him with is managing the race because he's got the speed. Certainly at my age now, I know that I win way more races with my head than I do with my talent. So how can we mix those two? And that's when you're really going to get a potent combination.
"And then Bubba, just what he's done over the last half of the year — he's exceeded my expectations of his talent level. Like he started to perform where I thought he was and then he started exceeding it. I'm like, 'Wow, he's really doing well.' So I expect both of our guys to make the playoffs and I expect both of them to be top 12 in points." 
What can fans of 23XI Racing expect?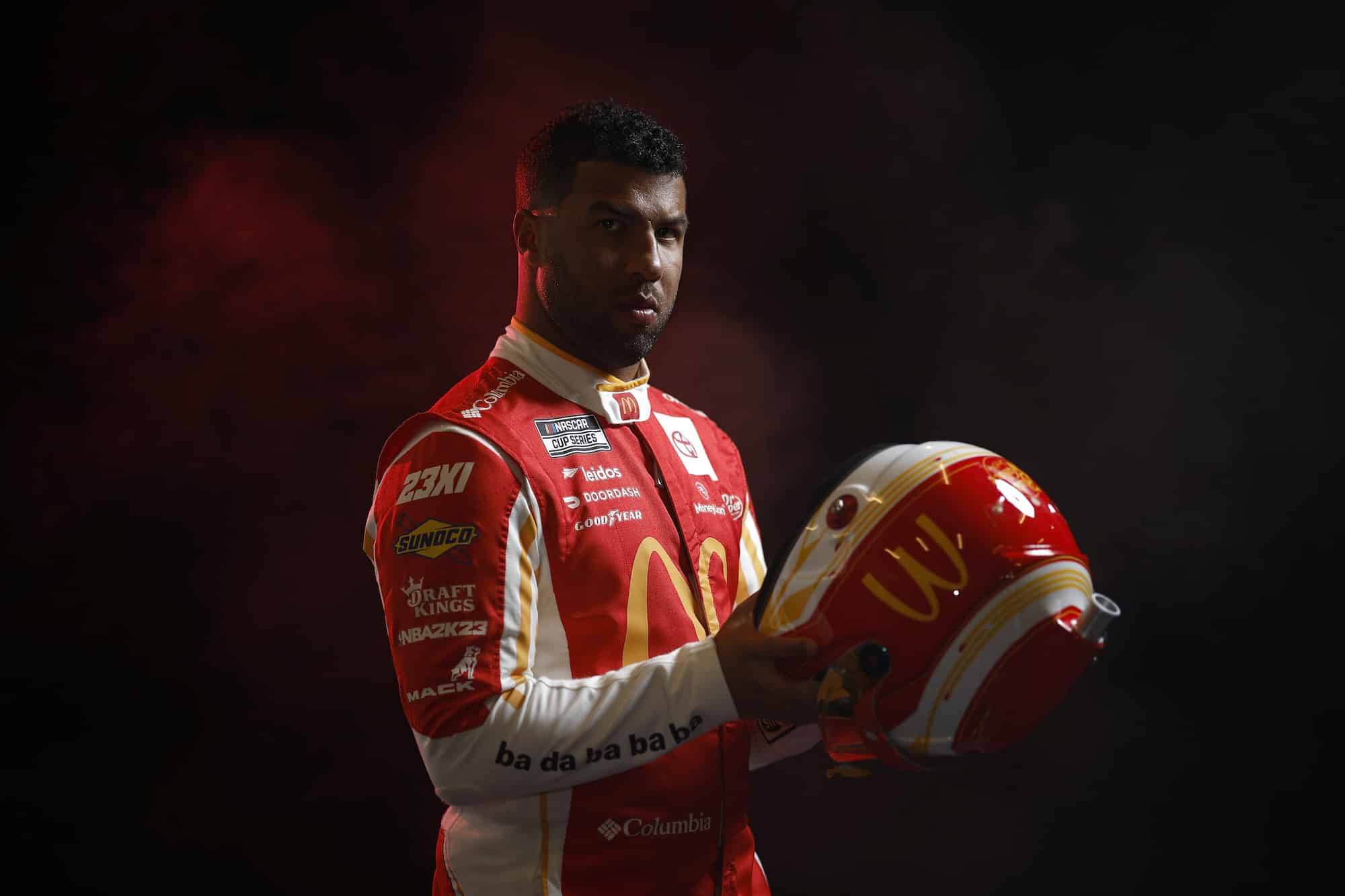 After last season, both Wallace and Reddick are poised to post strong numbers in 2023. No one would be surprised if Wallace makes multiple trips to Victory Lane this season for the first time in his Cup career, considering how well he finished at the end of 2022. 
Reddick is coming off a season where he earned his first career win and followed it up with two additional wins with Richard Childress Racing. While the first two came on road courses, the 27-year-old won on an oval for the first time in Texas, and quelled any talks that he would be limited to success on tracks with right and left turns.
Hamlin's expectation for both drivers to make the playoffs is reasonable. It'll take a win by each driver, which both showed their capable of doing last season. Finishing in the top 12 will be advancing through the first round of the playoffs and that's also a real possibility. 
Anything short of those two goals will be a disappointment to fans, and more importantly, to the one who signs the checks.