Denny Hamlin Shares Conflicts With Chase Elliott and Others in Latest Social Media Video; Fans Respond in Unexpected Way
Denny Hamlin is a polarizing figure. His fans unwaveringly support the No. 11 driver. The critics jump at every opportunity to question his performance — specifically, a lack of a championship — and his sometimes controversial behavior. 
The Joe Gibbs Racing driver has developed somewhat of a villainous reputation who revels in confrontation. He's not shied away from it. And his latest humorous video on social media confirms that he has no intention of taking a new approach anytime soon. In other words, if it ain't broke, don't fix it. 
Denny Hamlin has a list of drivers not happy with him
Denny Hamlin has generated a lengthy list of irritated/upset/furious drivers in his 17 NASCAR Cup Series seasons. It comes with the territory of working your way up to the front, staying there, and winning 48 races. 
Joey "Ah, Short-Track Racing" Logano is on that list for multiple incidents. Alex Bowman joined the list in 2021 at Martinsville when he made contact with the Joe Gibbs Racing car, sending it for a spin. An understandably upset Hamlin responded in dramatic fashion, disrupting the No. 48's post-race celebratory burnout before calling him a "hack" in his post-race interview.
Fast forward to 2022. Hamlin added Ross Chastain to the list. The pair had multiple incidents throughout the year, with the JGR car being on the initial receiving end of contact each time. The three-time Daytona 500 winner insisted there would be some sort of payback. It never materialized.
Hamlin tweets video of his conflicts
Denny Hamlin is one of the more active and entertaining drivers on social media. He understands that it's a conversation with the audience and regularly provides details of his personal and professional lives. Through his communication, he's revealed a humorous side. 
That's what he did this week when he posted a video that included lyrics from Taylor Swift's song "Anti-Hero" and wrote: "I'm the problem?"
"It's me, hi," the driver said in sync with the song's words as he opened the 14-second clip. The remaining portion of the video continues with the music and flashes numerous conflicts throughout his career, including Logano, Chase Elliott, Danica Patrick, Bowman, and Chastain.    
Produces unexpected fan response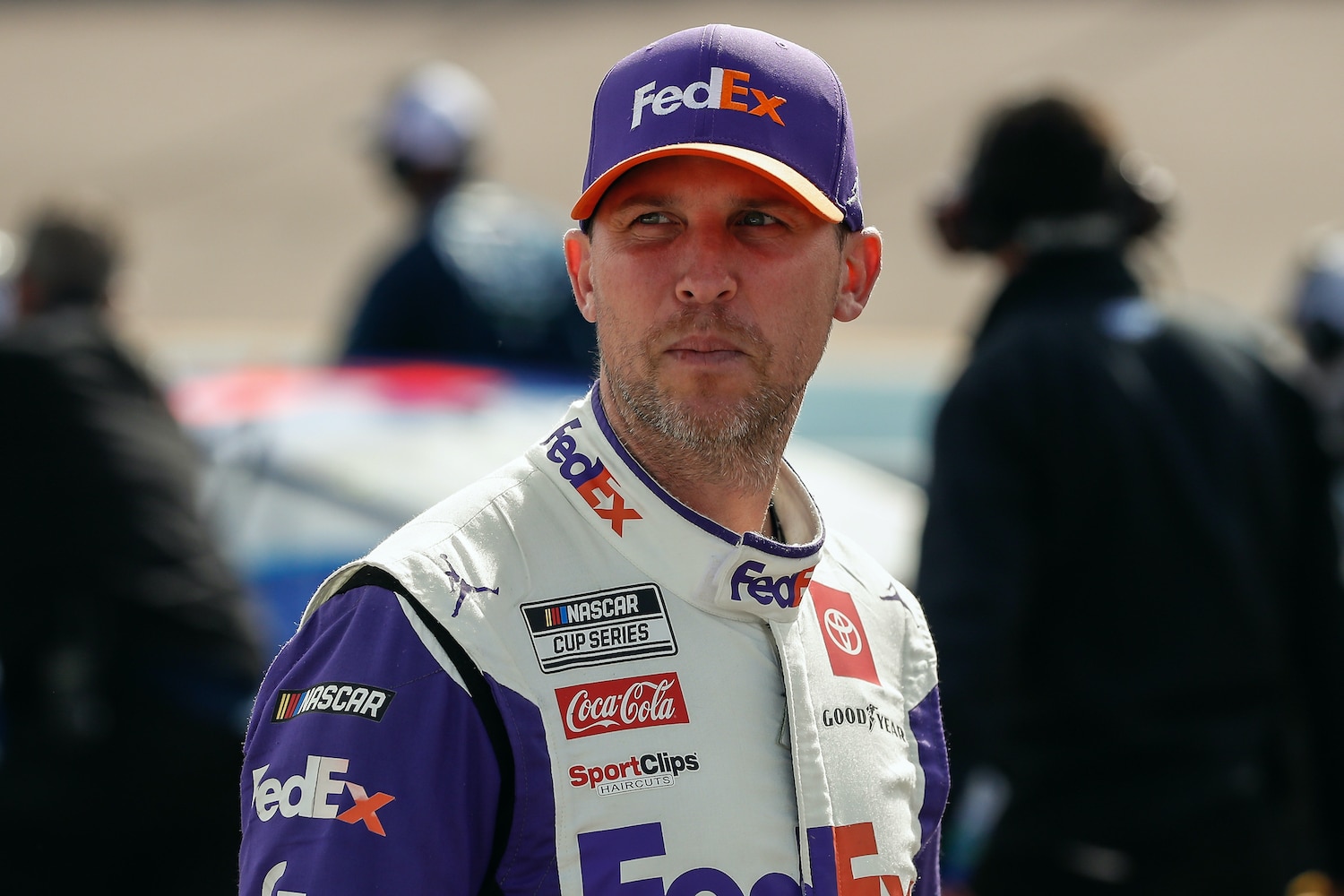 Despite rubbing a number of folks the wrong way with his sometimes childish antics, Hamlin's sense of humor makes him a lot more likable. Just check out the responses to his tweet. 
"I would be lying if I said I'm a fan of yours Dennis, but you're making it really hard to dislike you…," wrote one person. 
"I've never been a fan, but i have to admit that humility is a good way to get brownie points from me," replied another. 
Denny Hamlin might find himself in another conflict or two in 2023. And if it happens, he'll likely upset that driver and his fans. After his latest video message, no one can say they didn't see it coming.