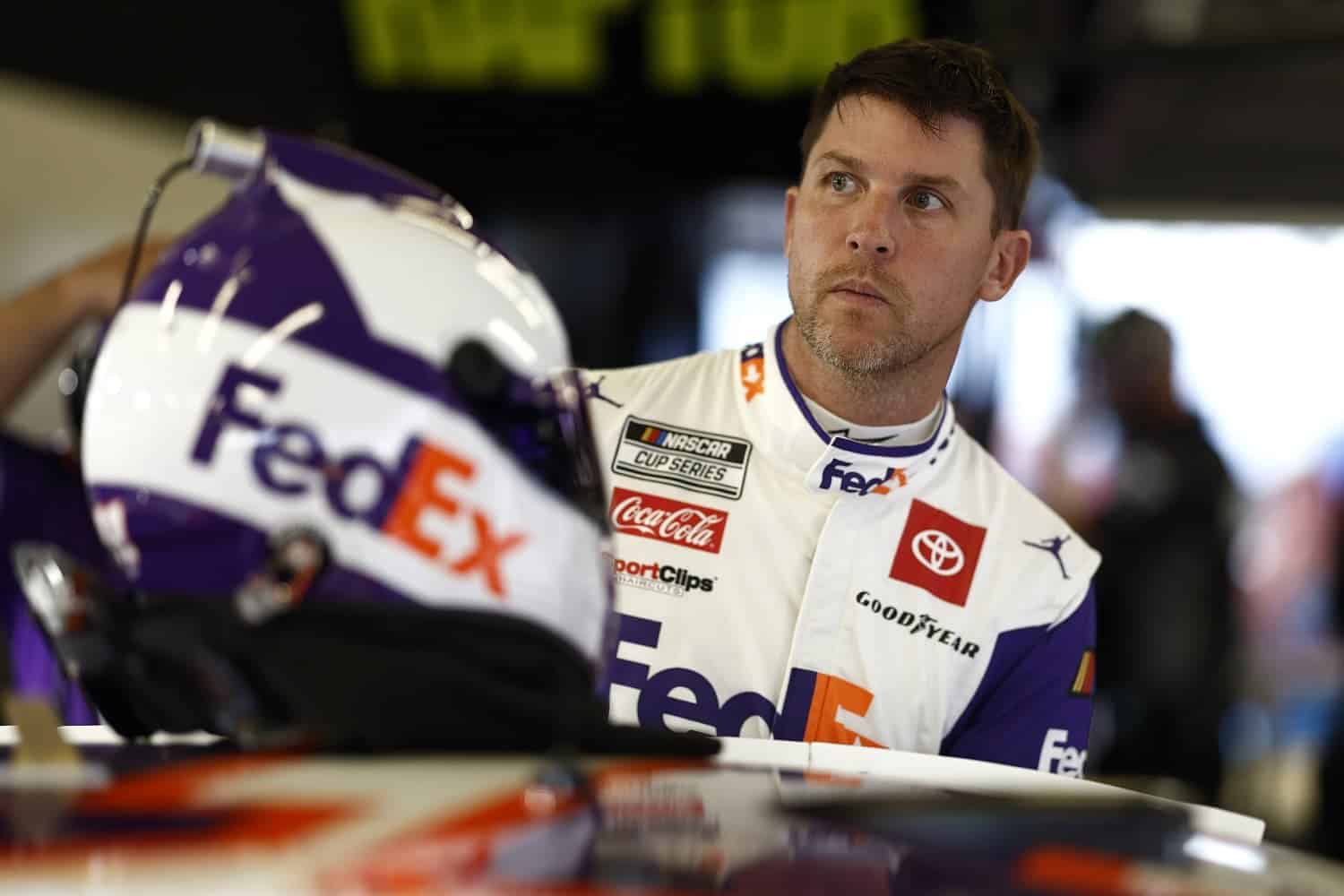 Denny Hamlin's Vision Needs Tweaks but Proves NASCAR Should Listen to Him More and Fine Him Less
Denny Hamlin wants to add a spark to the NASCAR season at a time when not much is going on in sports.
NASCAR's corporate suite comes up with one good new idea per year. Denny Hamlin is in his third month of podcasting and has demonstrated at least as much imagination.
Hamlin's latest idea trumps giving the schedule a jolt with an infusion of road courses (2021), moving the Busch Light Clash to a quarter-mile oval (2022), or dumping Texas Motor Speedway in favor of North Wilkesboro for the All-Star Race (2023).
Best of all, he's blameless for NASCAR's questionable idea for conducting a points race in the streets of Chicago this summer.
Denny Hamlin's new 'Actions Detrimental' is already a must-listen podcast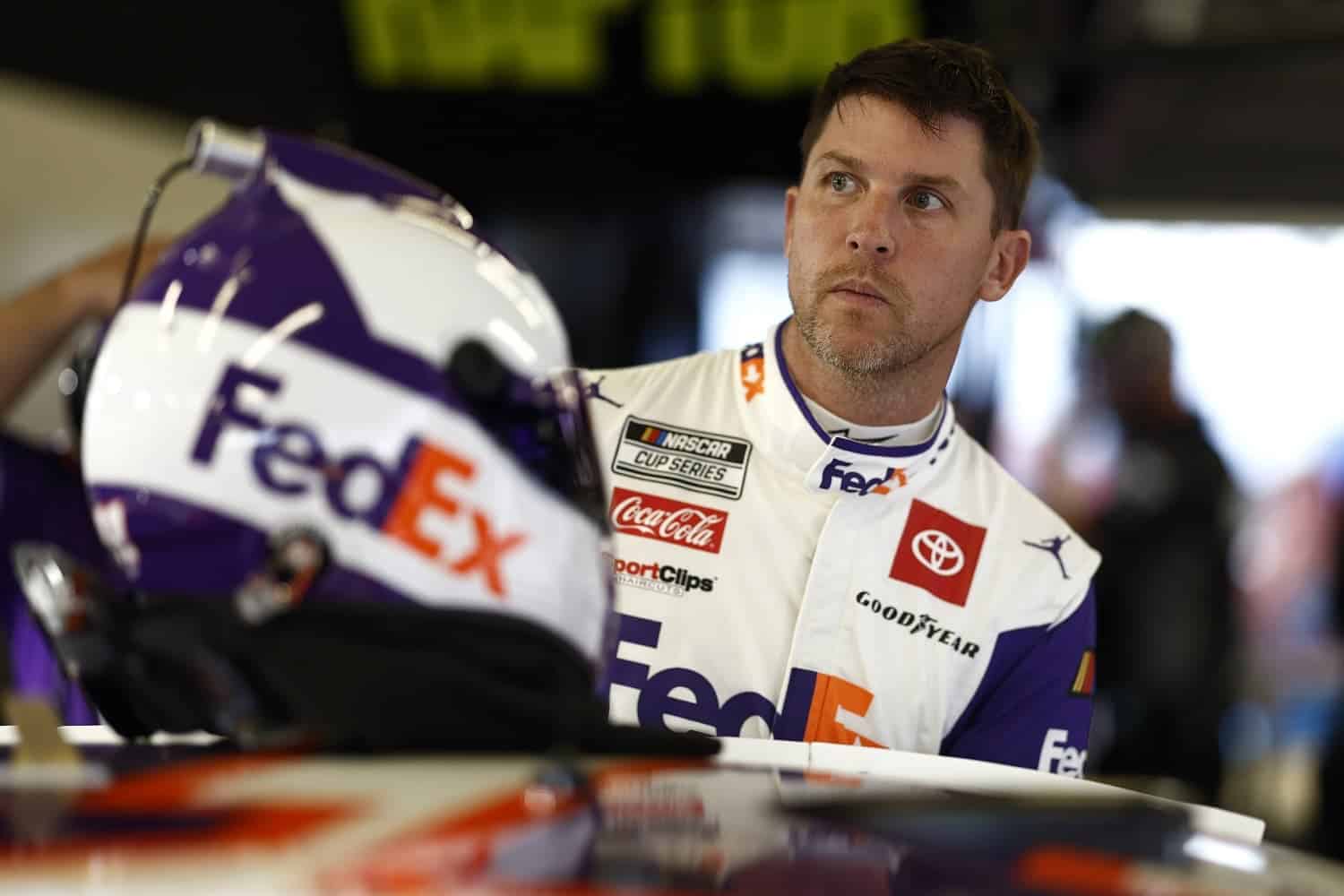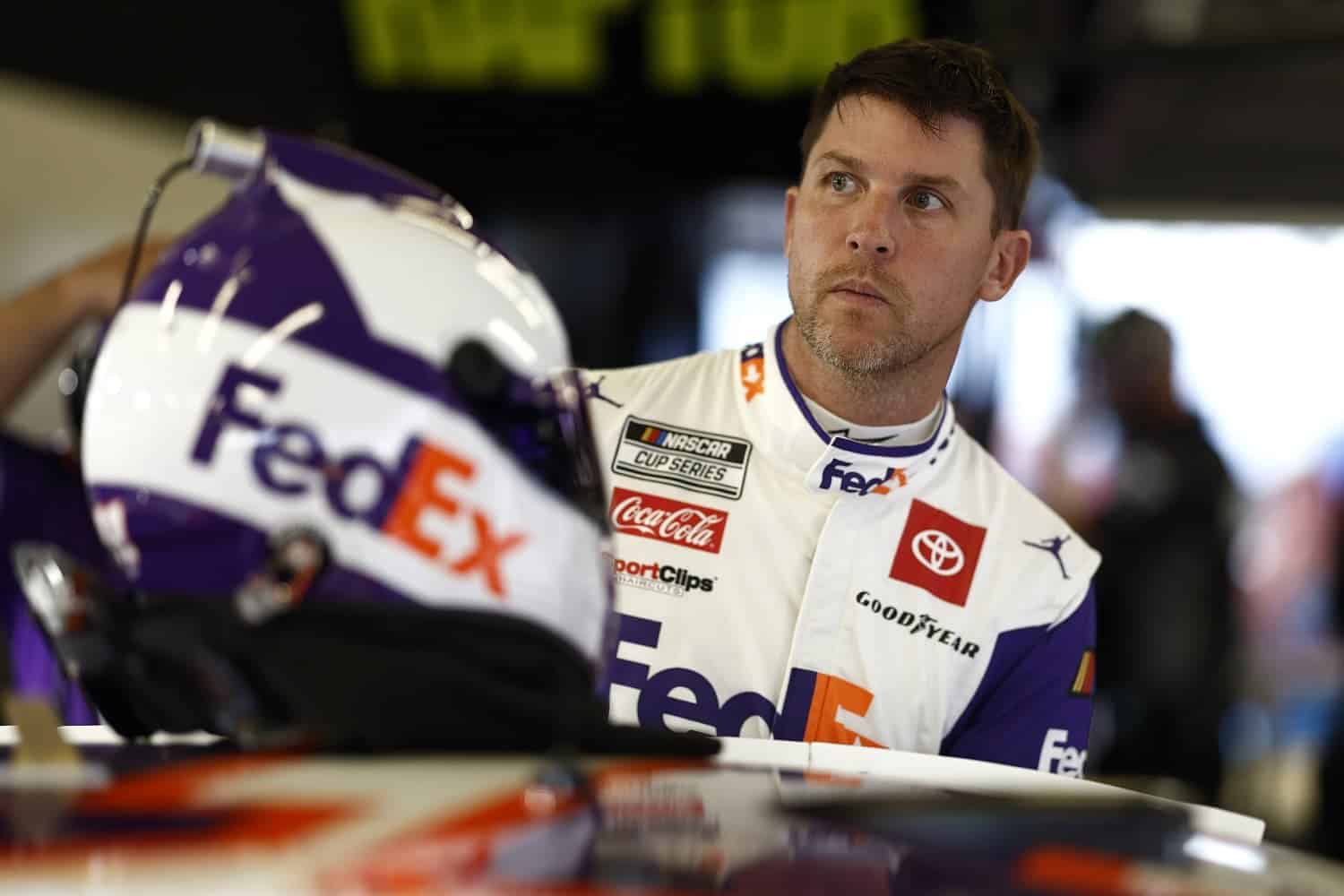 We know NASCAR listens to Denny Hamlin's Actions Detrimental podcast each week. That much became clear when they fined him $50,000 and docked the driver of the No. 11 Toyota 25 points for admitting he put Ross Chastain into the wall. They saw the incident with their own eyes and chose not to believe it until Hamlin talked about it.
Hamlin's weekly podcast, which launched with Dirty Mo Media at the start of the Cup Series season, is a breath of fresh air. The 48-time winner (plus 17 more checkered flags in the Xfinity Series) is well-spoken and focused. His insight into the previous race sometimes sheds light on stuff fans may have missed, but his real talent is offering honest takes and spit-balling ideas like the one from this week's show.
Hamlin proposes an in-season tournament that goes way behind just dishing out money to drivers for cumulative performance in a handful of races like the old Winston Million used to do.
Denny Hamlin has proposed a competition within the Cup Series
Cup Series veteran Denny Hamlin wants NASCAR to adopt an in-season, single-elimination tournament conducted over the summer to take advantage of the dead spot in the calendar when the sport is competing mostly with just baseball and golf.
Hamlin wants to seed drivers from first to 32nd based on points after 10 weeks of the season, then conduct a single-elimination, head-to-head tournament spanning the next five weeks. The proposed payout would be $3 million to the winner.
"We would be wildly competitive for this," Hamlin said.
There's not much doubt about that. Based strictly on skill and equipment, No. 29 seed Austin Dillon shouldn't stand a chance against No. 4 seed Kyle Larson, twice a winner this season, in the first round of a hypothetical 2023 tourney. But, for as miserable a start as Dillon has had, he's still finished ahead of the Hendrick Motorsports star in three of the first 10 races.
Embracing the growth of legalized wagering through online sportsbooks, Hamlin also proposes a $50 million prize shared by any fans picking a perfect bracket.
"Casual fans would be all over that," Hamlin said. "Sports bettors are bored in the summer with only MLB to bet on. It would create so much chatter and content."
A $50 million prize is wildly out of line, given that there are only 65,536 possible combinations of results, but that doesn't mean Hamlin isn't onto something here.
Tweaks that would make the tournament concept better
Denny Hamlin obviously put thought into his proposal for an in-season NASCAR tournament, and what he envisions is even better than the Xfinity Series 4 Cash, in which only four drivers in each of four races have something extra at stake.
That being said, Hamlin's vision for the event needs to address a few concerns:
Ten races aren't enough to set the seeds because that would start the tournament early in the NBA and NHL playoffs. Remember, the idea is to do this when MLB is the only big team sport competing for attention. Starting the week after the Coca-Cola 600 would be optimal.
This additional prize money available to drivers must come from someplace, but the question is where? If it's a corporate sponsor rather than NASCAR, then that detracts from the sponsors who own naming rights to the races.
Lastly, getting buy-in from team owners might be tricky. They already run into the occasional issue of teammates battling each other too aggressively when there's a victory on the line. If it's a seven-figure prize, then the stakes and the emotion soar.
Finally, One other tweak might be to split the round of 16 into two races instead of deciding all 16 pre-quarterfinalists at once. That might be just a little too much to keep track of all at once when there's also a win on the line.
Got a question or observation about racing? Sportscasting's John Moriello does a mailbag column each Friday. Write to him at [email protected]