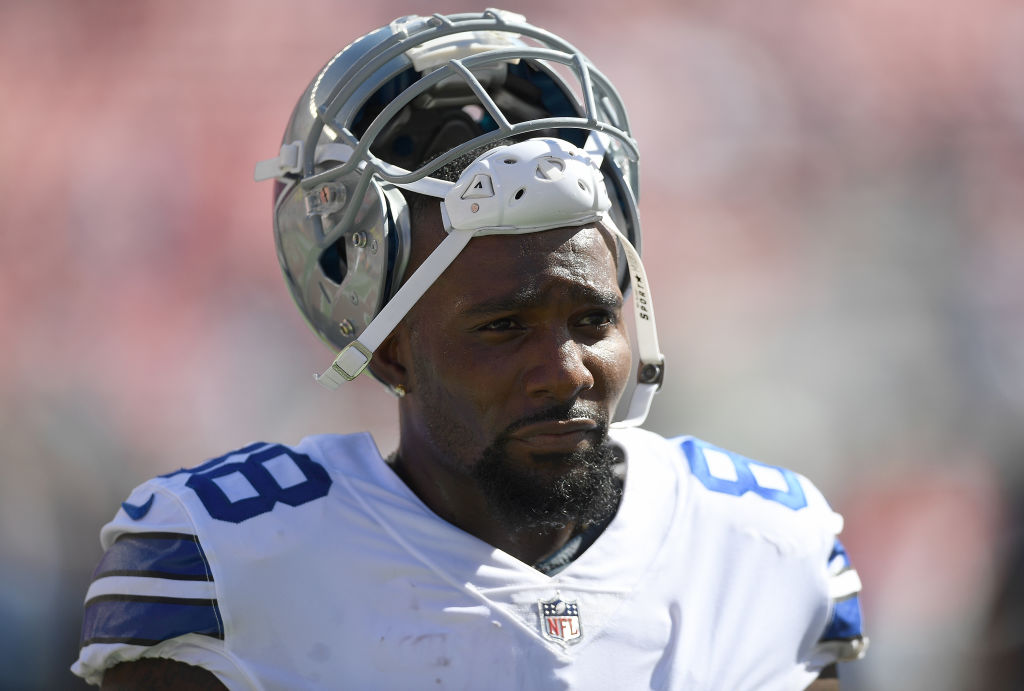 Dez Bryant Doesn't Seem Happy About the Dallas Cowboys' $7 Million Investment
The Dallas Cowboys have made some moves this offseason. Former receiver Dez Bryant does not seem too happy about one of them.
The Dallas Cowboys have a new $7 million investment. That investment is quarterback Andy Dalton, who the Cincinnati Bengals recently released this week. Dalton can be an excellent backup for Dak Prescott, but some people are not too thrilled about the Cowboys spending time and money on Dalton. This includes former Cowboys wide receiver Dez Bryant.
The Cowboys still do not have a new deal for Dak Prescott
Dak Prescott has been the best bargain in the entire NFL so far during his four-year career. The Cowboys selected Prescott in the fourth round of the 2016 NFL draft, so he did not get a big rookie contract that many first-round picks do.
Prescott led the Cowboys to a 13-3 record in his rookie season, throwing for 3,667 yards, 23 touchdowns, and four interceptions. He did not play as well in his second season, but Prescott threw for 3,885 yards, 22 touchdowns, and eight interceptions in 2018. Then, Prescott had a great season in 2019, throwing for 4,902 yards, 30 touchdowns, and 11 interceptions. 
Prescott has only made and estimated $4.9 million in four seasons in his career, according to Spotrac. That is not a lot compared to other quarterbacks who have had as much, if not less, success as he has had. However, the Cowboys placed an exclusive franchise tag on Prescott in March worth $33 million. The non-exclusive tag is worth $28 million, according to Cowboys.com.
Going into the season still under the franchise tag would not be ideal for Prescott as the two sides continue to discuss a new contract. Clarence Hill Jr. of the Star-Telegram reported that the Cowboys' most recent offer would make him the highest-paid player in the NFL, according to CBS Sports. However, the two sides cannot agree on the length yet.
Andy Dalton signs with the Cowboys
The Cincinnati Bengals released Andy Dalton this week after recently selecting Joe Burrow with the No. 1 pick in the 2020 NFL draft. Dalton has been a winner in his career as he helped lead the Bengals to the playoffs each of his first five seasons. His stats are not horrible, either, he just has had some issues with interceptions over the years. In his career, Dalton has thrown for 31,594 yards, 204 touchdowns, and 118 interceptions.
The Cowboys then signed Dalton to a contract on Saturday. The deal is worth up to $7 million and includes $3 million guaranteed, according to ESPN's Adam Schefter. 
The deal makes a lot of sense as Dalton played college football in Texas at TCU. Dalton threw for 10,314 yards, 71 touchdowns, and 30 interceptions in his career at TCU. He also helped them win the Rose Bowl over Wisconsin in the 2010 season. However, not everyone is too happy about the deal. 
Dez Bryant does not seem happy about the move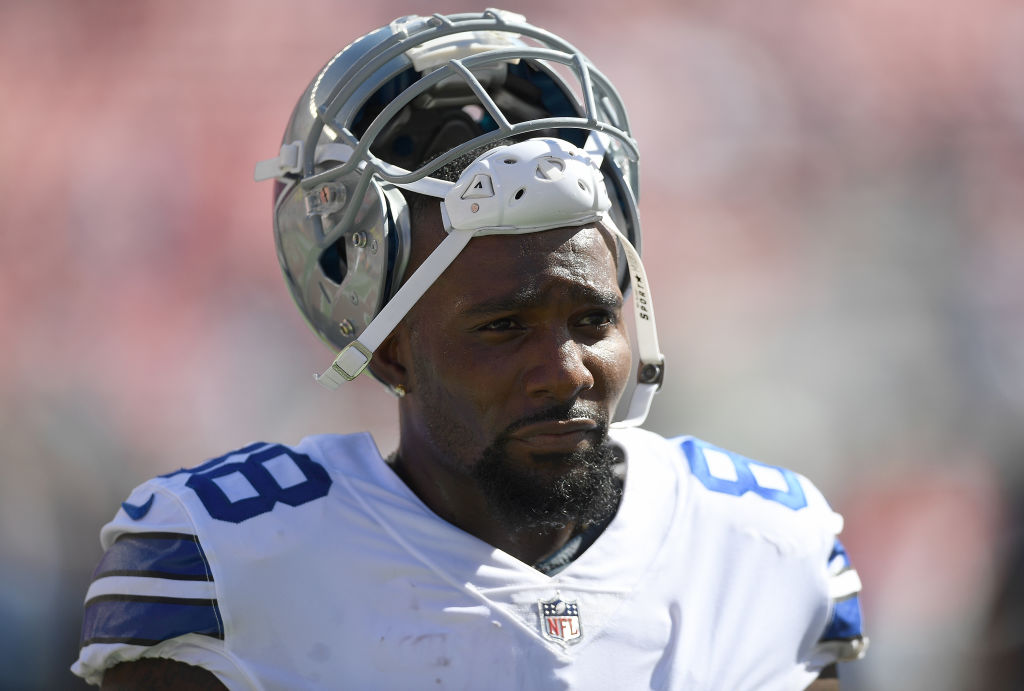 Dez Bryant took to Twitter on Saturday to give his opinion on his former team signing Andy Dalton. He admitted that Dalton is a great player, but he wants the team to pay Dak Prescott.
A reporter then tweeted him, saying that signing Dalton is not meant as a threat to Dak. Bryant responded by tweeting, "I was told a lot of things before and things ended up false. Dalton has been a starter damn near his whole career."
Andy Dalton has been a pretty decent quarterback in his career. While that can be a good thing for Dak Prescott and the Cowboys, it can also be a bad thing for Prescott. What if Prescott struggles during a stretch of games? Does the team turn to Dalton? The signing is an excellent deal for the team, but Dez Bryant has a point in saying that the Cowboys should have taken care of the man that they consider to be their franchise quarterback first.