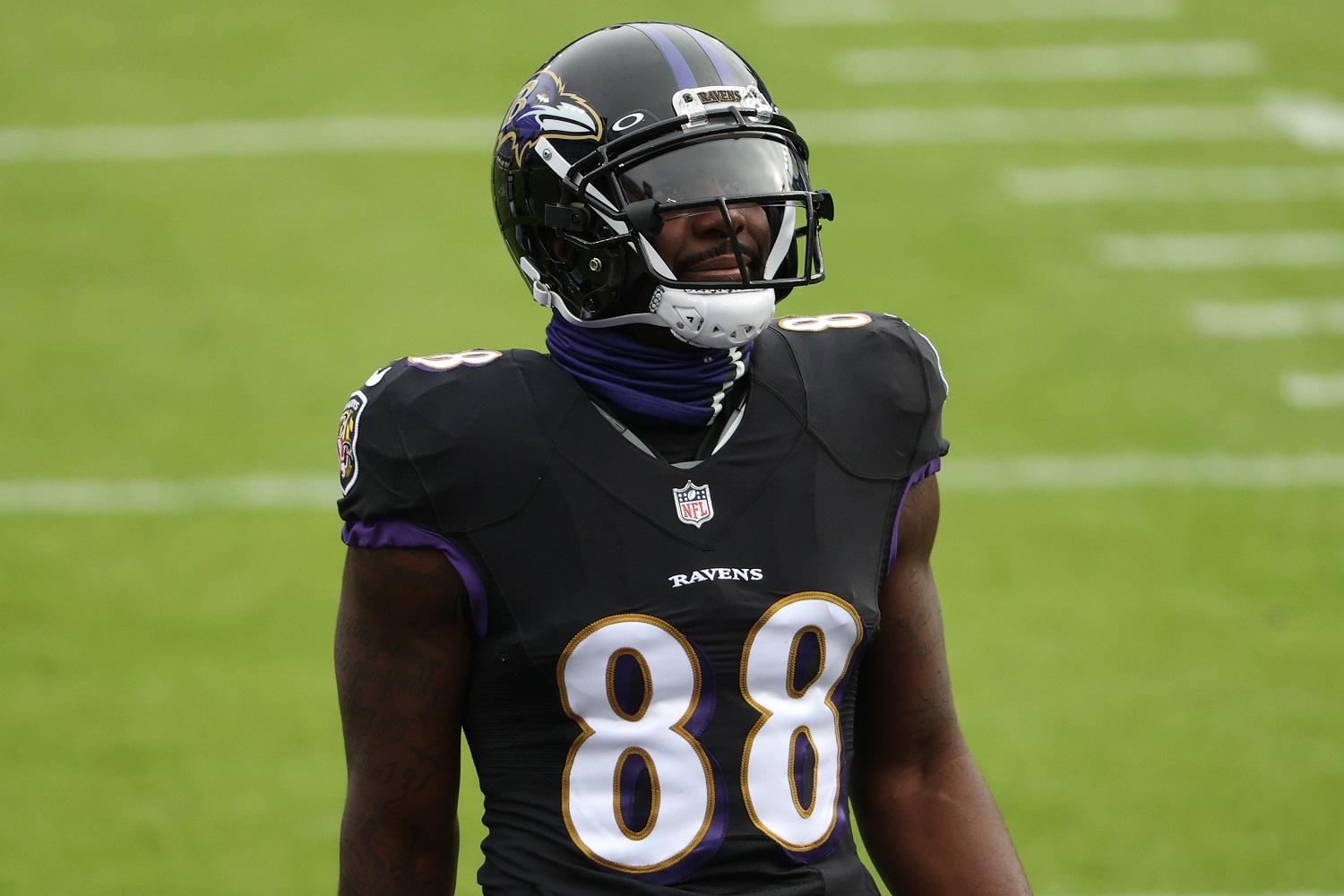 Dez Bryant Reveals the Heartwarming Force Behind His Comeback With the Baltimore Ravens
Dez Bryant says that his six-year-old daughter, Isabella, was the true inspiration behind his NFL comeback with the Baltimore Ravens.
Baltimore Ravens wide receiver Dez Bryant is naturally getting a ton of attention this week as the three-time Pro Bowler prepares to suit up against the team that employed him for eight seasons, the Dallas Cowboys, for the first time since being released by the team following the 2017 NFL season.
Since parting ways with the Cowboys, Bryant has played in just three NFL games as an unfortunate injury derailed his first comeback attempt with the New Orleans Saints two years ago and after sitting out the entire 2019 season, he began his latest comeback on the Ravens' practice squad.
It's been a long road back to the NFL for Dez Bryant and he recently revealed the driving force that wouldn't let him give up: his daughter, Isabella.
Dez Bryant played eight seasons with the Dallas Cowboys
Drafted with the 24th overall pick of the 2010 NFL draft by the Dallas Cowboys out of Oklahoma State, where he was an All-American, Dez Bryant made an immediate impact in Big D, earning All-Rookie Team honors with 45 catches for 561 yards.
After a solid sophomore season, Bryant recorded three consecutive seasons with 1,200+ receiving yards, scoring 41 touchdowns during that span and was twice selected to the Pro Bowl. He signed a five-year/$70 million contract with the Cowboys ahead of the 2015 campaign but a foot injury limited him to just nine games that season.
As the Cowboys shifted gears at the quarterback position from Tony Romo to Dak Prescott in 2016, Bryant saw his numbers take a dip. It certainly didn't help matters that he was among the league leaders in drops over his final two years in Dallas. Dez was better in 2017 than he was in 2016 but it wasn't enough to keep the Cowboys from releasing him following the season.
Seeing as Dez Bryant was just 29 years old when he was cut by the Cowboys, it seemed reasonable to think that he would quickly latch on somewhere else. As it turns out, that was not the case.
He signed with the Saints midway through the 2018 season but tore his Achilles two days later
After failing to find a team before the start of the 2018 NFL season, Dez Bryant was finally given a chance midway through the year by the New Orleans Saints and signed a one-year/$1.25 million deal with the team on November 7.
But on November 9, Bryant ruptured his Achilles' tendon on the final play of practice and was placed on injured reserve. His expected recovery time was somewhere between eight and 12 months and the Saints chose to not to bring him back after his contract expired, although the possibility was discussed.
Dez Bryant didn't make a strong effort to return to the NFL for the 2019 season but remained adamant that he wasn't retired, although the thought certainly crossed his mind. But his baby girl simply wouldn't let that happen.
Dez Bryant says his daughter inspired his comeback with the Baltimore Ravens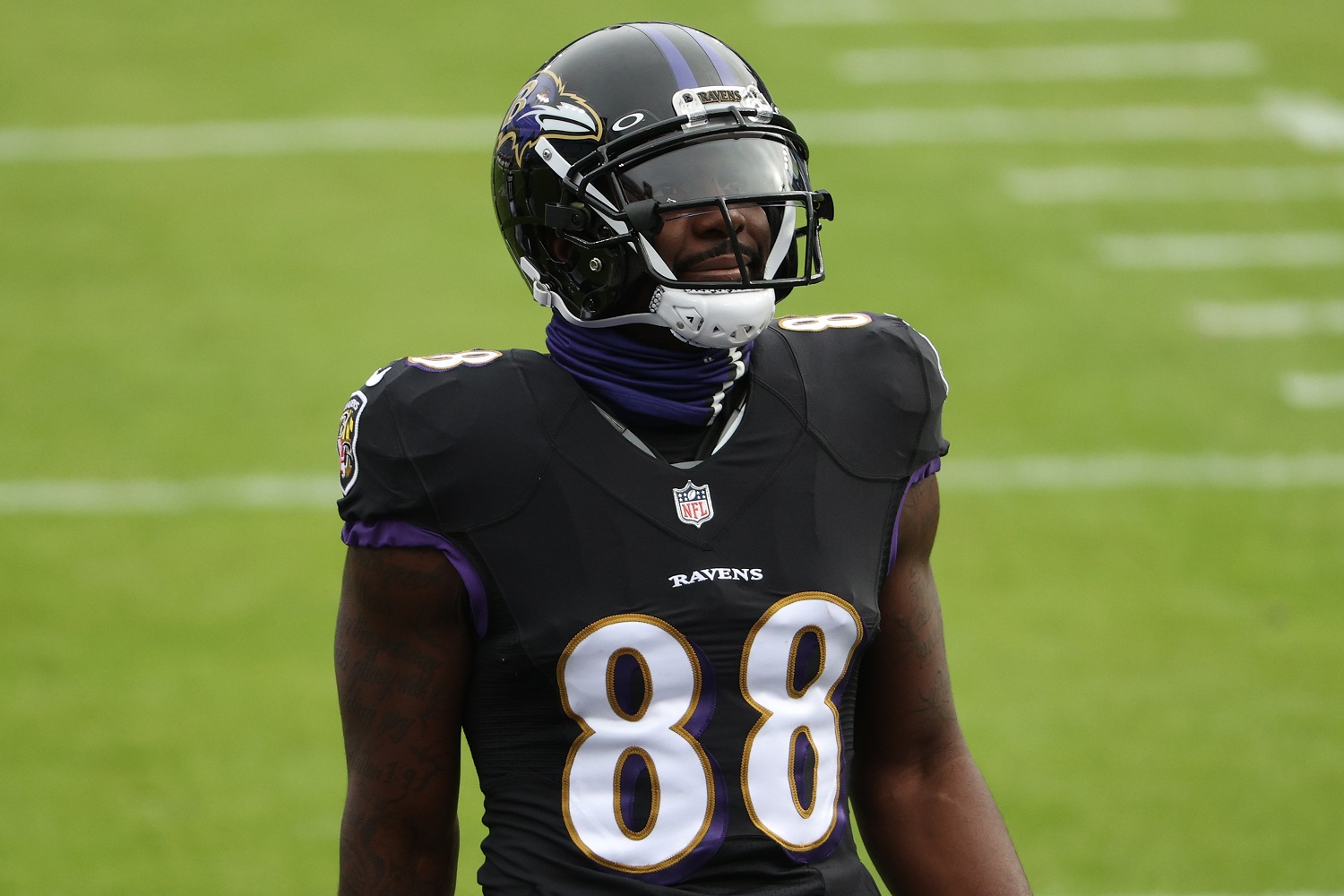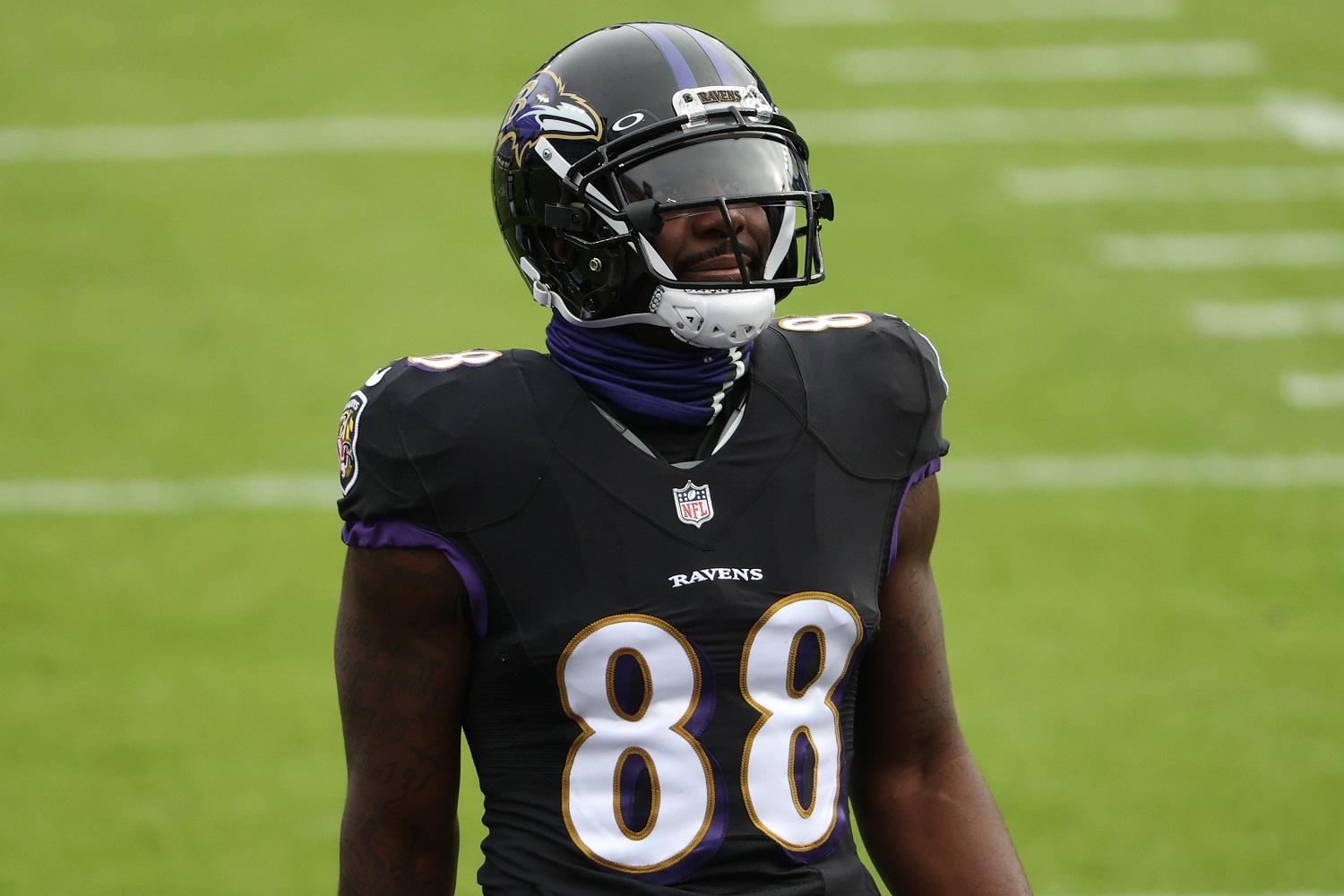 Ahead of Tuesday night's matchup against the Dallas Cowboys, Dez Bryant revealed that his young daughter, Isabella, who just turned six on December 5, was the driving force behind his comeback with the Baltimore Ravens. The two would sit and watch games together during Bryant's hiatus from the NFL and Isabella simply couldn't understand why her dad wasn't out on the field (h/t Fox 44 News).
"My daughter kept asking me if I was gonna play football, and I would just ignore the question, and then I was like, 'you know what baby, I'm gonna give it a go.' I started training, I got myself to a point where I felt like I could get back out there. I hit my agent up, my agent made a couple calls, got in touch with GM Eric and coach Harbaugh and we made it happen, I'm extremely thankful for Eric and Coach for giving me this opportunity."

Dez Bryant
Bryant signed to join the Ravens' practice squad on October 27 and was elevated to the active roster for Baltimore's Week 9 matchup with the Indianapolis Colts, although he played just two snaps and didn't catch a ball. He returned to the practice squad but was elevated back to the active roster in Week 11 and caught four passes for 28 yards in the Ravens' overtime loss to the Tennessee Titans, his first receptions in the NFL in 1,057 days. He was targeted twice the following week against the Pittsburgh Steelers but failed to make a catch.
In a must-win game for the Ravens, Dez Bryant is now set to take on the Dallas Cowboys and it would be quite fitting if he scored his first touchdown since December 10, 2017, against his former team seeing as how he's the all-time leader in touchdown receptions for "America's Team." The rare Tuesday night matchup begins at 8:05 p.m. Eastern on Fox and you can be sure that Isabella will be watching.
Stats courtesy of Pro Football Reference