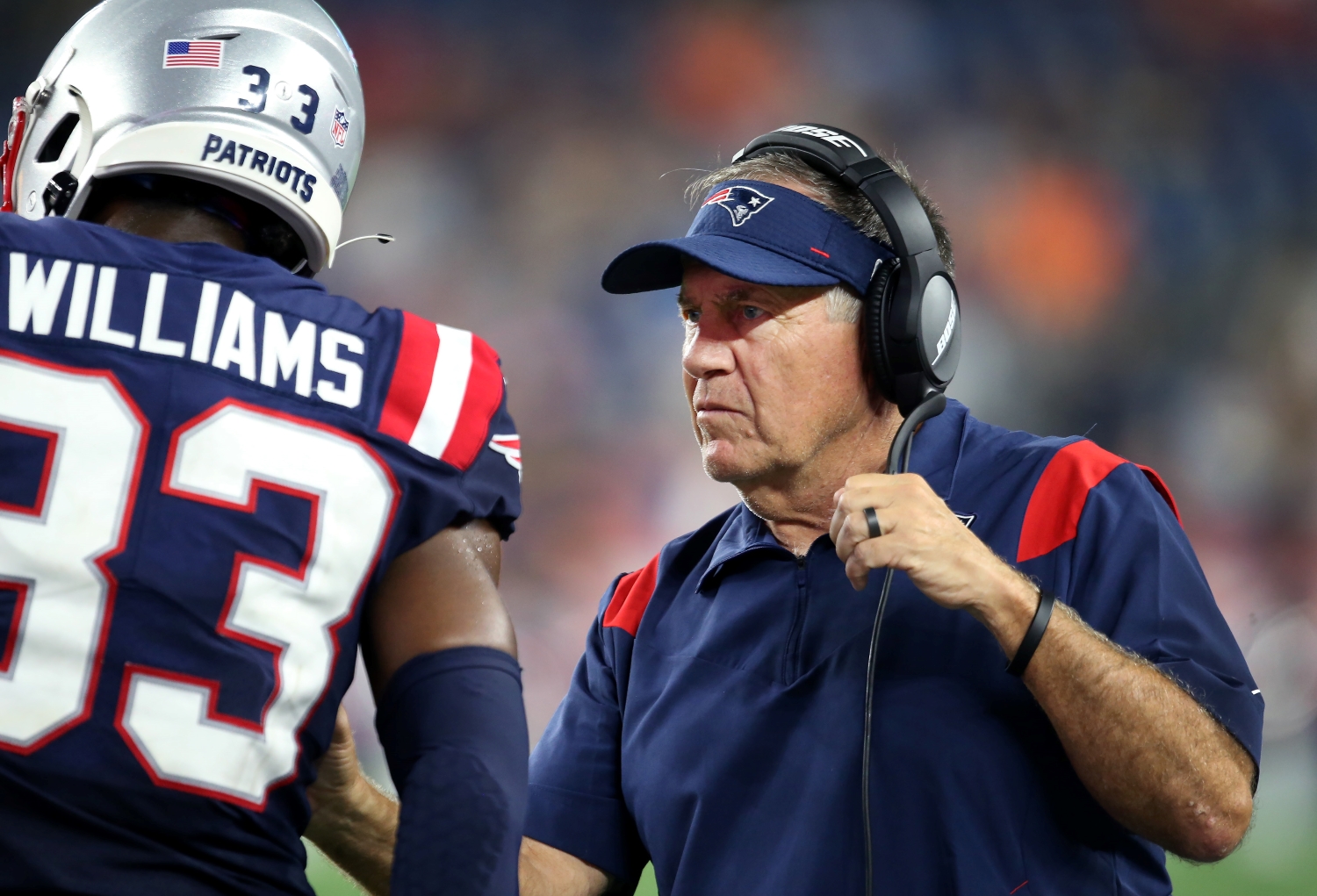 A Dire Situation Has Set the Stage for Bill Belichick to Make a Final Decision About Another Disappointing Draft Pick's Future in Foxborough
It's no secret Joejuan Williams hasn't lived up to expectations in New England. And if the 2019 second-rounder doesn't step up over the coming weeks, don't be surprised if Bill Belichick moves on sooner than later.
Desperate times call for desperate measures.
With their cornerback situation a complete mess, the New England Patriots have no choice but to dig deep down the depth chart to find healthy players to man the position. However, Bill Belichick shouldn't feel overly confident about his team's ability to slow down opposing passing attacks.
After all, given the state of affairs at corner, the Patriots must depend on an early-round draft pick who's yet to pan out. And that could spell trouble for a defense that clearly has issues to work out on all three levels.
A startling number of draft picks have failed to pan out for Bill Belichick in recent years
Bill Belichick the general manager has put Bill Belichick the coach in a tough position thanks to some major misses in the draft. While Tom Brady masked many of his boss's mistakes over the years, it's become abundantly clear that the Patriots wasted an alarming number of premium picks on underwhelming players.
From burning second-rounders in back-to-back drafts on Jordan Richards and Cyrus Jones to getting nothing out of the 2017 third-round duo of Derek Rivers and Antonio Garcia to receiving a poor return on 2018 first-round picks Isaiah Wynn and Sony Michel, Belichick's track record in recent years does not look good at all.
Plus, he made a disastrous decision to ignore his scouts in the 2019 draft to take N'Keal Harry. Even Belichick would have to admit he made a franchise-altering mistake by placing his faith in the former Arizona State standout. While DK Metcalf, A.J. Brown, and Deebo Samuel have quickly developed into quality receivers for their respective teams, Harry has made almost zero impact for an offense that's desperately needed better production out of the position for years.
Of course, he isn't the only member of the Patriots' 2019 draft class who has failed to impress.
A dire situation has put Joejuan Williams in a position to prove once and for all whether the Patriots should keep him around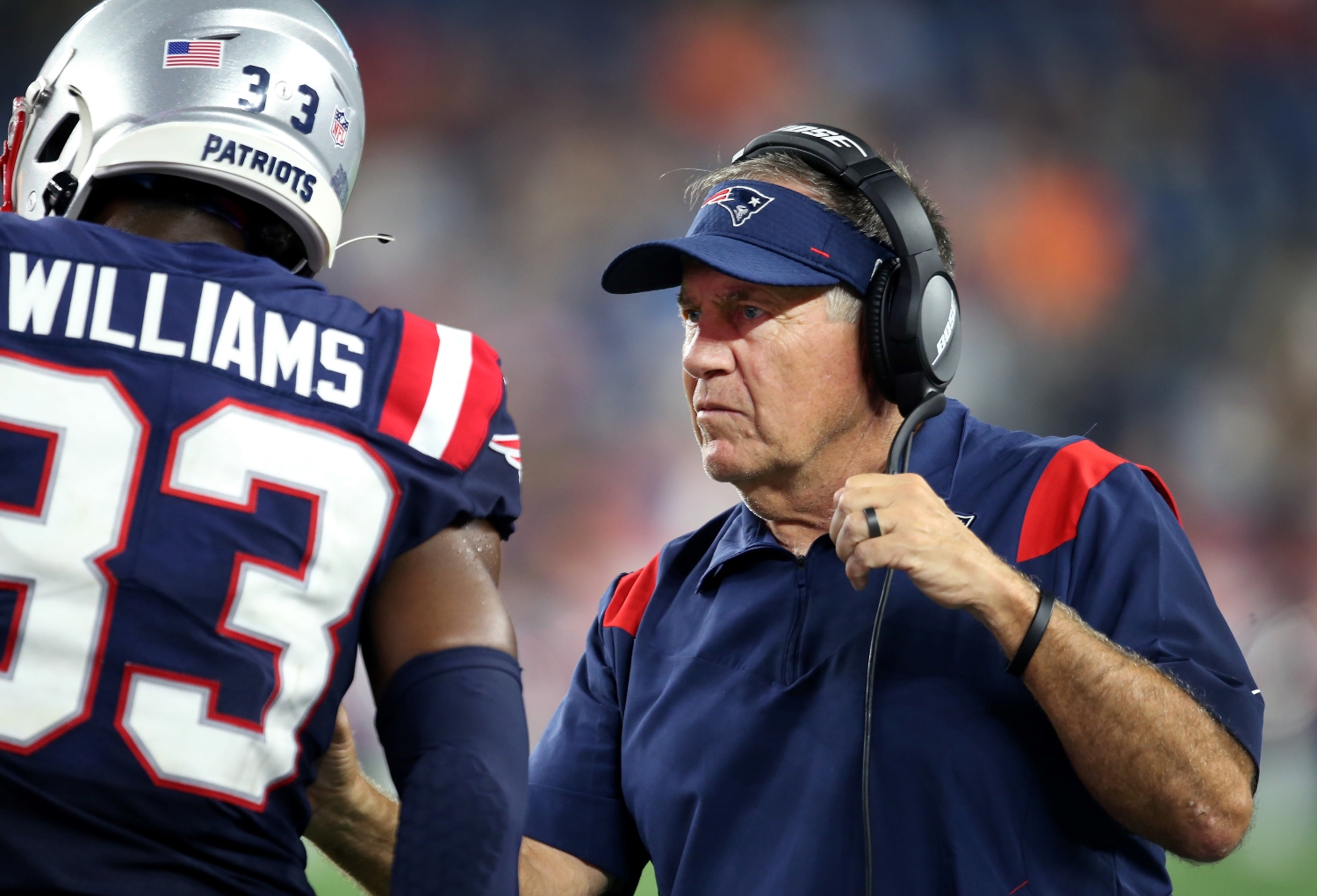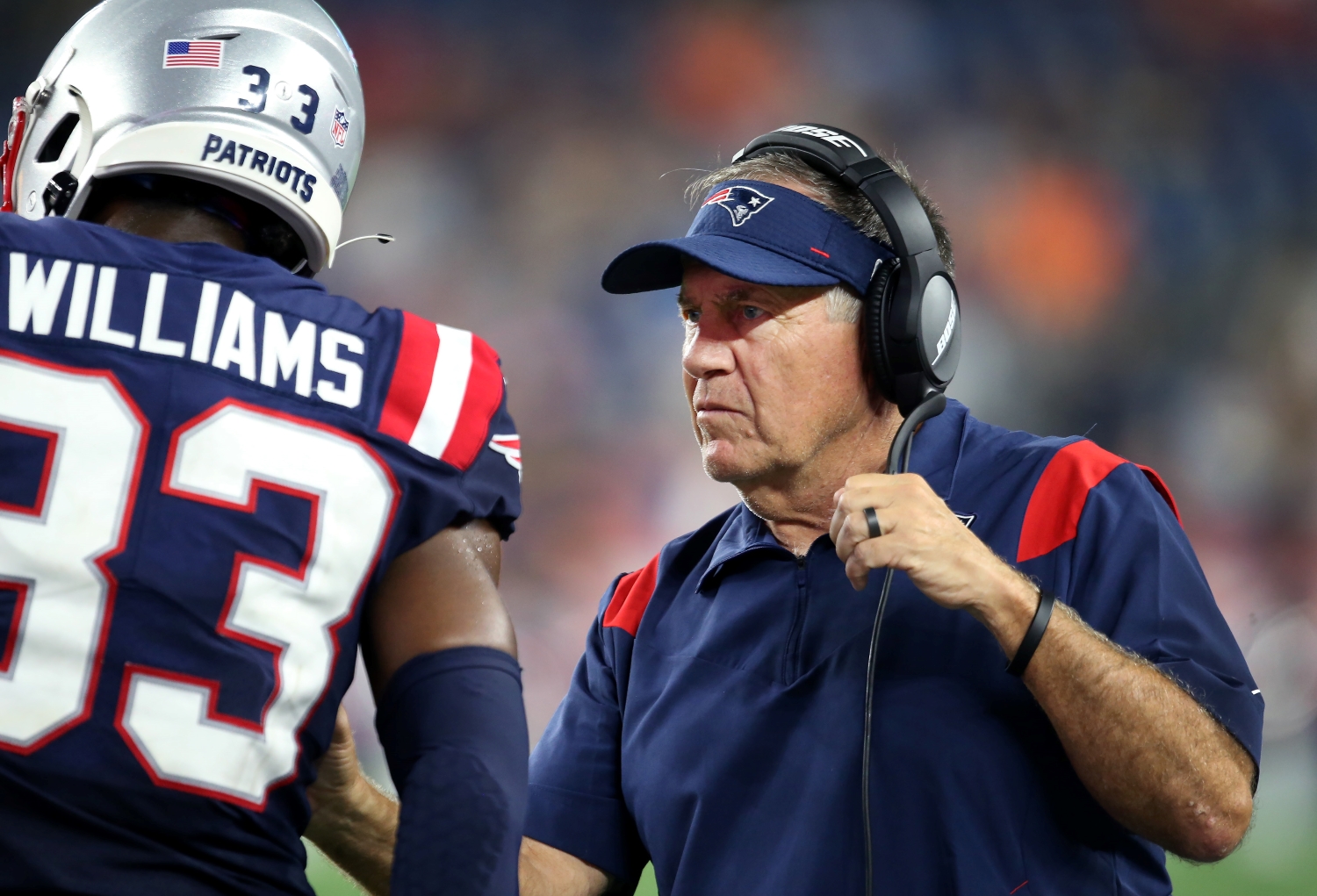 After taking Harry with the final pick of the first round, the Patriots traded the 56th and 101st overall selections to move up to No. 45. Unfortunately for Belichick, investing that type of capital to secure Joejuan Williams looks like another miscalculation of value.
The 6-foot-3, 212-pound defensive back earned second-team All-SEC honors in his final year at Vanderbilt, but he has yet to display anything close to that ability in the NFL. Despite becoming the sixth cornerback off the board, the 23-year-old Nashville native enters Week 7 with one start on his resume.
However, with top slot man Jonathan Jones out for an extended period of time with a shoulder injury and Stephon Gilmore close to making his debut with the Carolina Panthers, Williams has a chance to prove once and for all whether he belongs in Foxborough. Expected to receive a significant uptick in playing time, the third-year pro faces the most pivotal stretch of his pro football career.
If he shows solid coverage skills and makes use of his long frame and physicality, perhaps Williams will convince Belichick to keep him around.
On the other hand, if he fails to capitalize on a golden opportunity to change the narrative about his career, Williams may not last much longer in New England. Considering he's been a healthy scratch in recent weeks, it's obvious he hasn't earn the coaching staff's trust. And if he gets exposed and doesn't do his job at a satisfactory level, that should convince Belichick to give up on another experiment that seems destined to end in disappointment.
New England may have no choice but to go cornerback early in the 2022 NFL Draft
What's scary about the Patriots' cornerback situation is that things could get worse.
Sure, it's great to have J.C. Jackson atop the depth chart. But the ball-hawking, trash-talking fourth-year pro faces an uncertain future in Foxborough. The impending free agent will score a sizable raise next offseason via the franchise tag or a long-term deal. Whether Belichick feels comfortable investing significant guaranteed money on a player who isn't quite on Gilmore's level remains to be seen.
Meanwhile, it's difficult to get excited about the projected 2022 depth chart.
Jalen Mills, who joined the team on a four-year, $24 million free-agent deal this spring, has a long way to go before he justifies his contract. Given his history of getting torched in Philadelphia, it seems overly optimistic to think he can consistently keep receivers in check.
Myles Bryant and Shaun Wade have youth and upside on their side. At the same time, though, it's tough to bank on an undrafted free agent or a fifth-rounder to develop into a starter.
Ultimately, the Patriots appear bound to spend another top-100 pick on a cornerback just a few years removed from taking Joejuan Williams 45th overall.
For the sake of New England's defense, hopefully Bill Belichick actually selects someone worthy of that slot.
All statistics courtesy of Pro Football Reference.