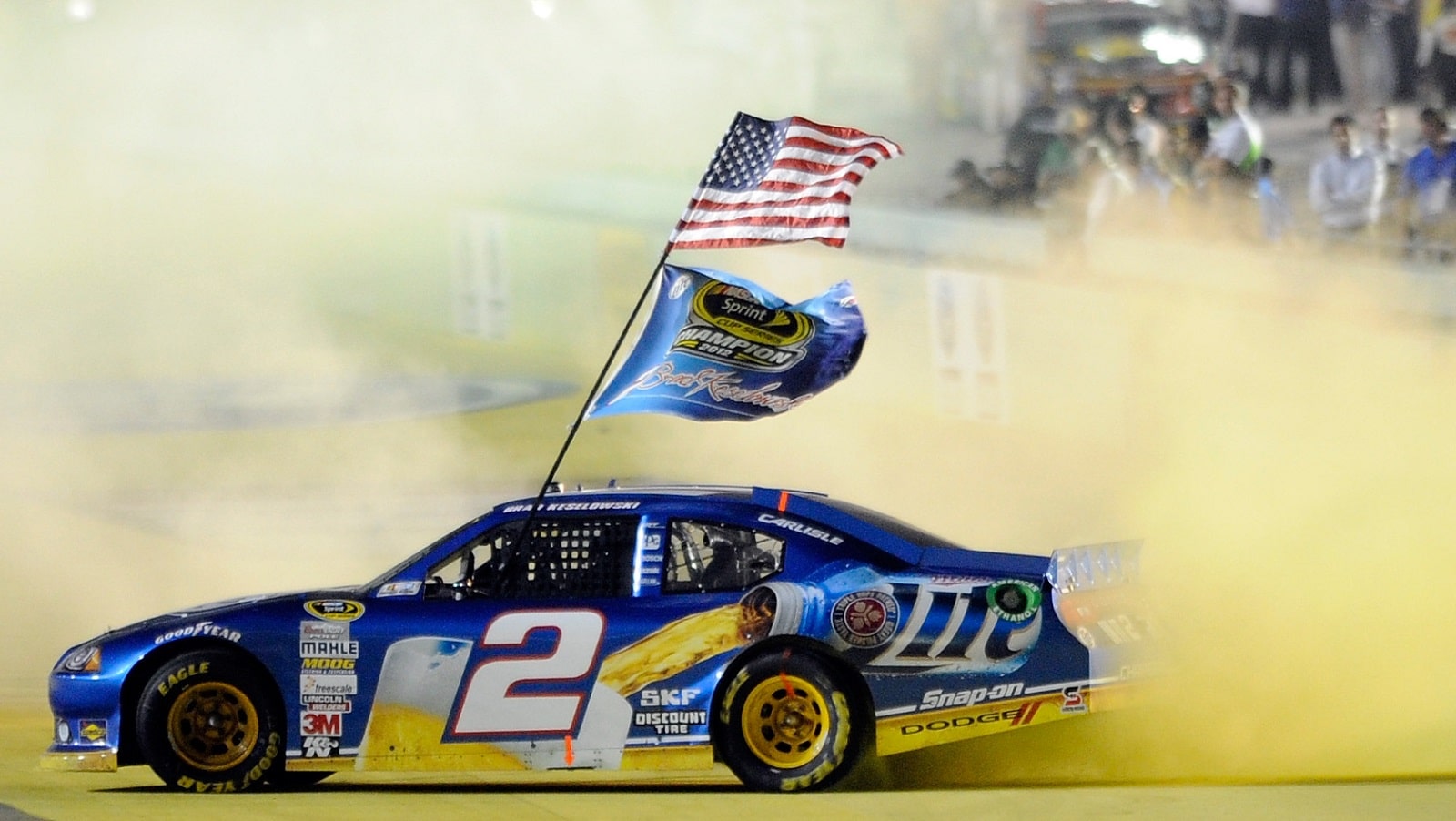 Dodge Reportedly Has Cooled on a NASCAR Return, but Does It Matter?
Dodge reportedly talked to Roush Fenway Keselowski Racing but has now backed away from discussions with NASCAR about returning to the Cup Series.
A story this week by Sports Business Journal reporting Dodge's interest in rejoining NASCAR has cooled quickly triggered discussion among racing fans. Some are disappointed that the manufacturer likely won't be lining up against Chevrolet, Ford, and Toyota in the Cup Series any time soon.
Why the disappointment? In the big picture, the decision has no appreciable effect on the sport. Barring complete abandonment by the relatively smallish Toyota group, dropping NASCAR down to just two manufacturers, it doesn't matter.
NASCAR has been courting Dodge
Various Chrysler brands dotted the NASCAR Cup Series landscape from 1952-2012, with Dodge the most prominent among them. Beginning with the DeSoto (gasp!) in 1952 and concluding with the Charger R/T in 2012, Dodge was the steadiest brand of the bunch.
The manufacturer closed up its NASCAR shop when Team Penske switched to Ford for the 2013 season, but at least the manufacturer went out on a winning note. Brad Keselowski scored five victories in 2012 on his way to the series championship, a first for the Penske organization. But with its flagship team having made the decision to leave, Dodge executives decided it wasn't worth sticking around in stock car racing.
By that point, Toyota had already been aboard for six seasons, so NASCAR executives were more disappointed than concerned. However, they saw the Next Gen car as an opportunity to entice manufacturers beyond the current three, and detailed talks with Dodge are believed to have started in 2020.
Dodge reportedly has discussions with Roush Fenway Keselowski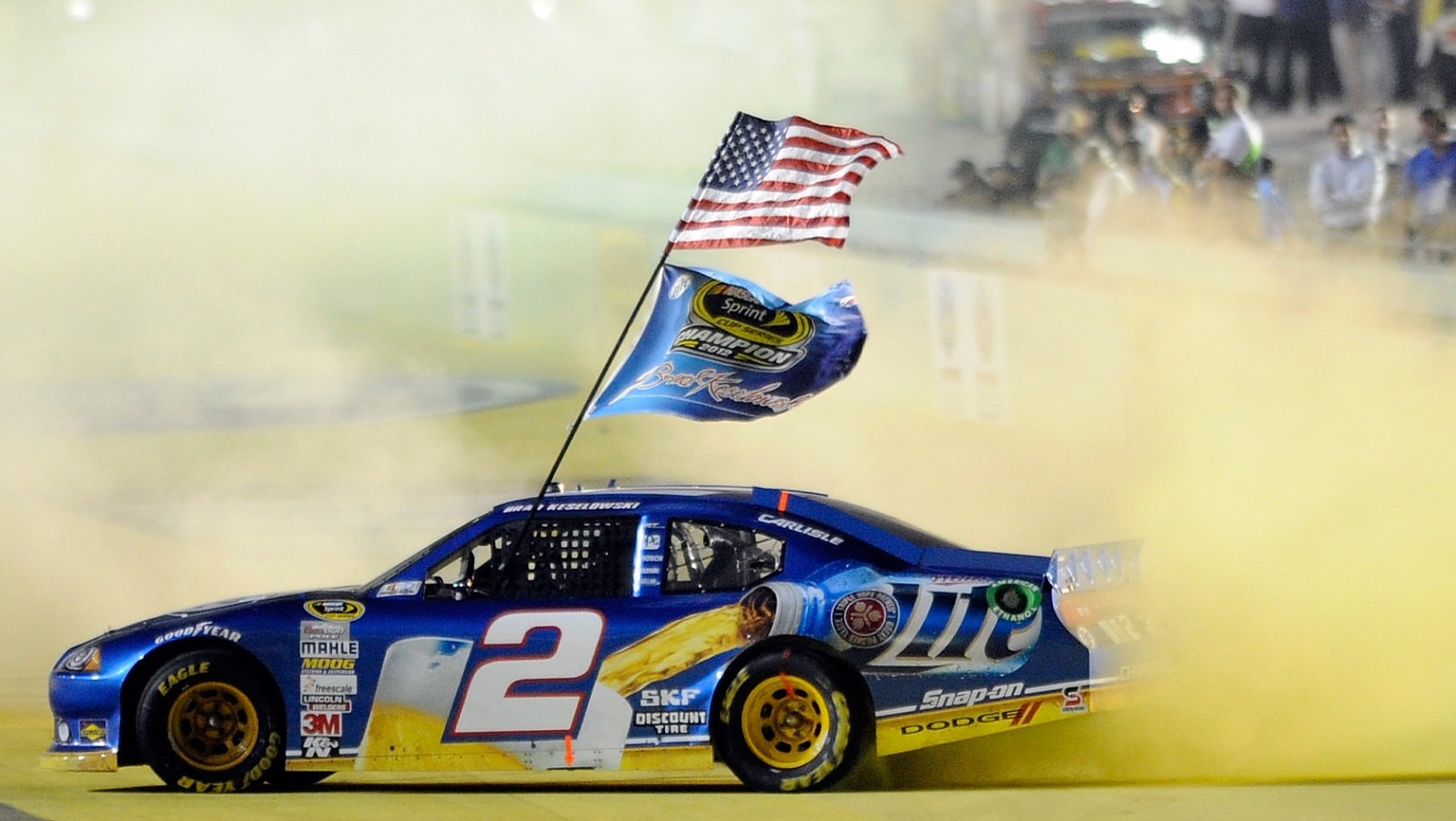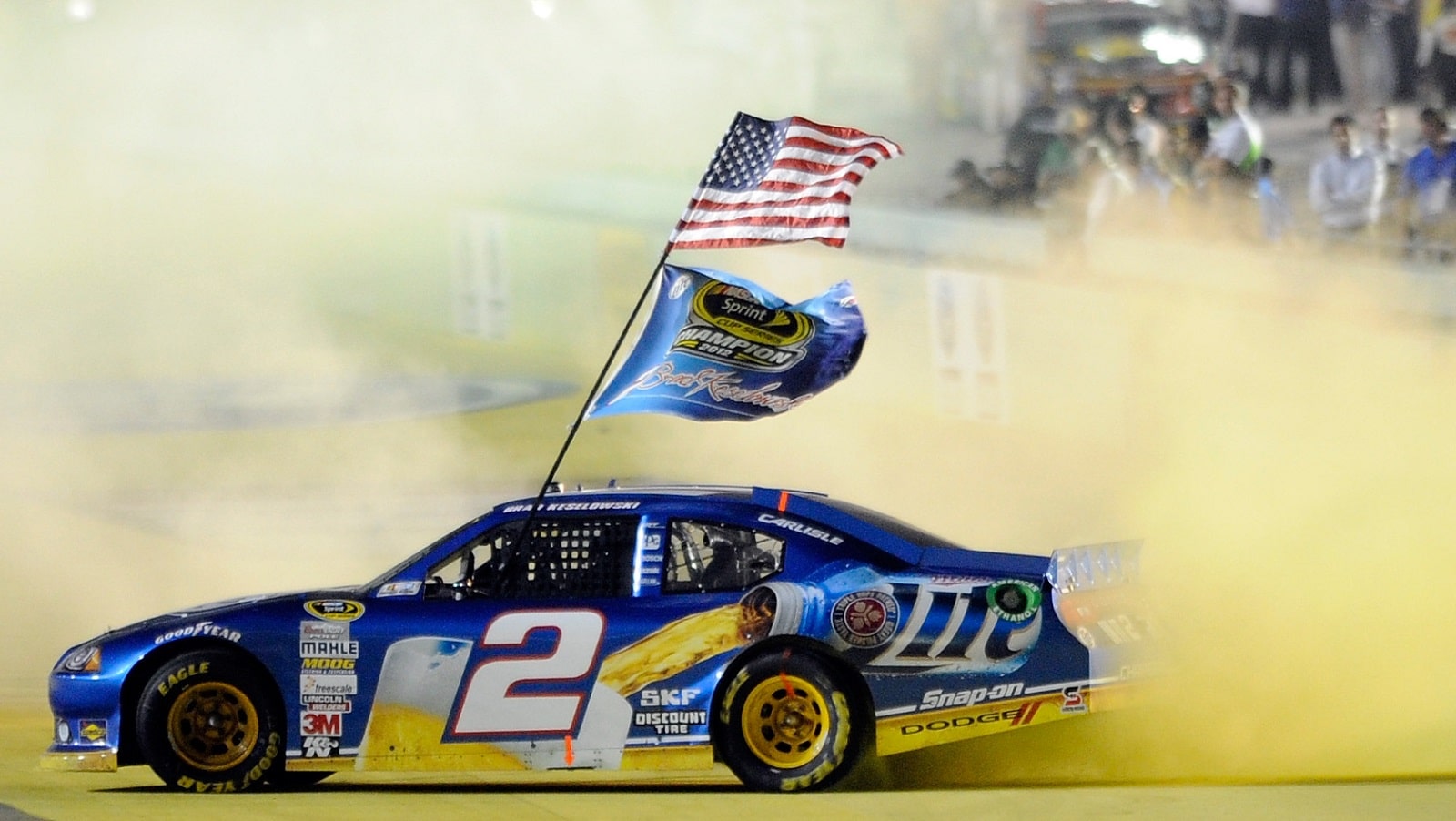 Sports Business Journal reported the reasons behind Dodge showing less interest in a return to NASCAR were not clear, but the potential cost certainly must be a consideration. In addition, talks with NASCAR would have been almost secondary to creating a relationship with at least one major team in the Cup Series.
The website reported Dodge sought to make inroads with an obvious candidate: Roush Fenway Keselowski Racing. Other than Chad Little in a Pontiac in 1997, Roush Fenway has been strictly a Ford operation since Mark Martin strapped into the No. 6 car in 1988. However, Brad Keselowski is now a co-owner, and Dodge must have felt his three years in their cars while at Team Penske counted for something – especially while RFK Racing was lagging other Ford teams for most of the first Next Gen season.
Interestingly, Dodge is a manufacturer in NHRA drag racing, which bears no resemblance to the consumer lines it sells in dealerships across the country. The connection there is with Tony Stewart, co-owner of Stewart-Haas Racing.
If Dodge returns to the table with NASCAR and ultimately decides to rejoin the sport, the possibility it perhaps could launch with both RFK Racing and Stewart-Haas would certainly shake up the landscape.
Here's why Dodge's reluctance to return shouldn't matter to NASCAR fans
The Next Gen business model, which purportedly cuts costs for teams, is built on standardized cars containing parts from NASCAR-approved suppliers. Teams cannot modify those parts, leaving little room for innovation. So, NASCAR's pitch to Dodge has presumably emphasized that the manufacturer could focus its racing effort largely on building engines. Since that has residual benefits for its consumer brands, it understandably would be appealing to Dodge.
As it stands now, however, another engine manufacturer will not matter in NASCAR. Horsepower is limited to one of two packages depending on the characteristics of the track. Unless NASCAR tosses out the HP specs, which were higher in the Gen 6 era, Dodge showing up would not make an appreciable difference in how much money and effort other engine builders put into the sport.
That leaves little reason for fans to get excited about Dodge, one way or the other.
Like Sportscasting on Facebook. Follow us on Twitter @sportscasting19 and subscribe to our YouTube channel.
Got a question or observation about racing? Sportscasting's John Moriello does a mailbag column each Friday. Write to him at [email protected].