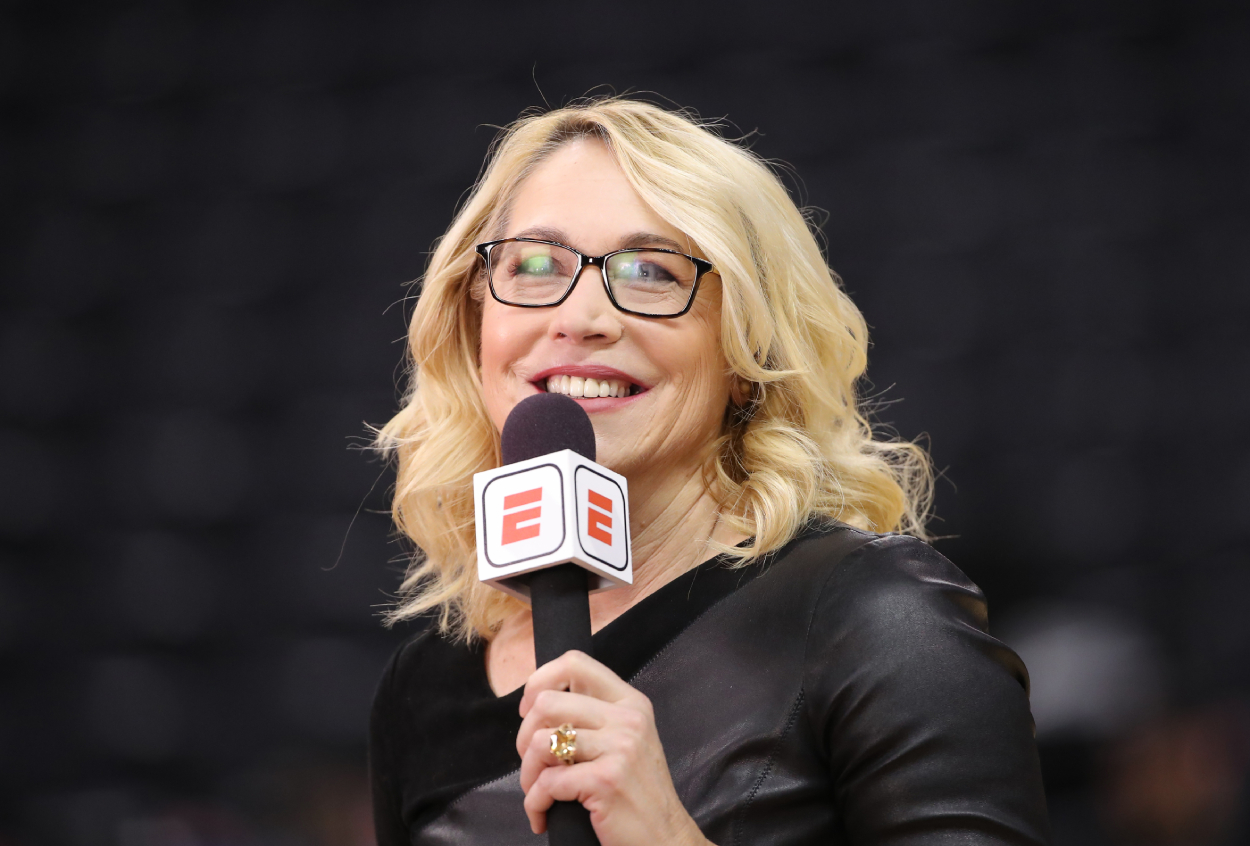 Doris Burke Still Has 'Imposter Syndrome' Every Time She Works an NBA Game
ESPN basketball analyst Doris Burke has become one of the best in the broadcasting business.
Doris Burke knows her basketball. She knows that she knows her basketball. Still, there are those days where she has some paranoia and a bit of doubt creeps into her head as she preps to call her NBA games for ESPN. That "Imposter Syndrome" goes unnoticed by fans as the Hall of Fame broadcaster goes about her business.
Doris Burke has proven to be one of the best in the broadcasting business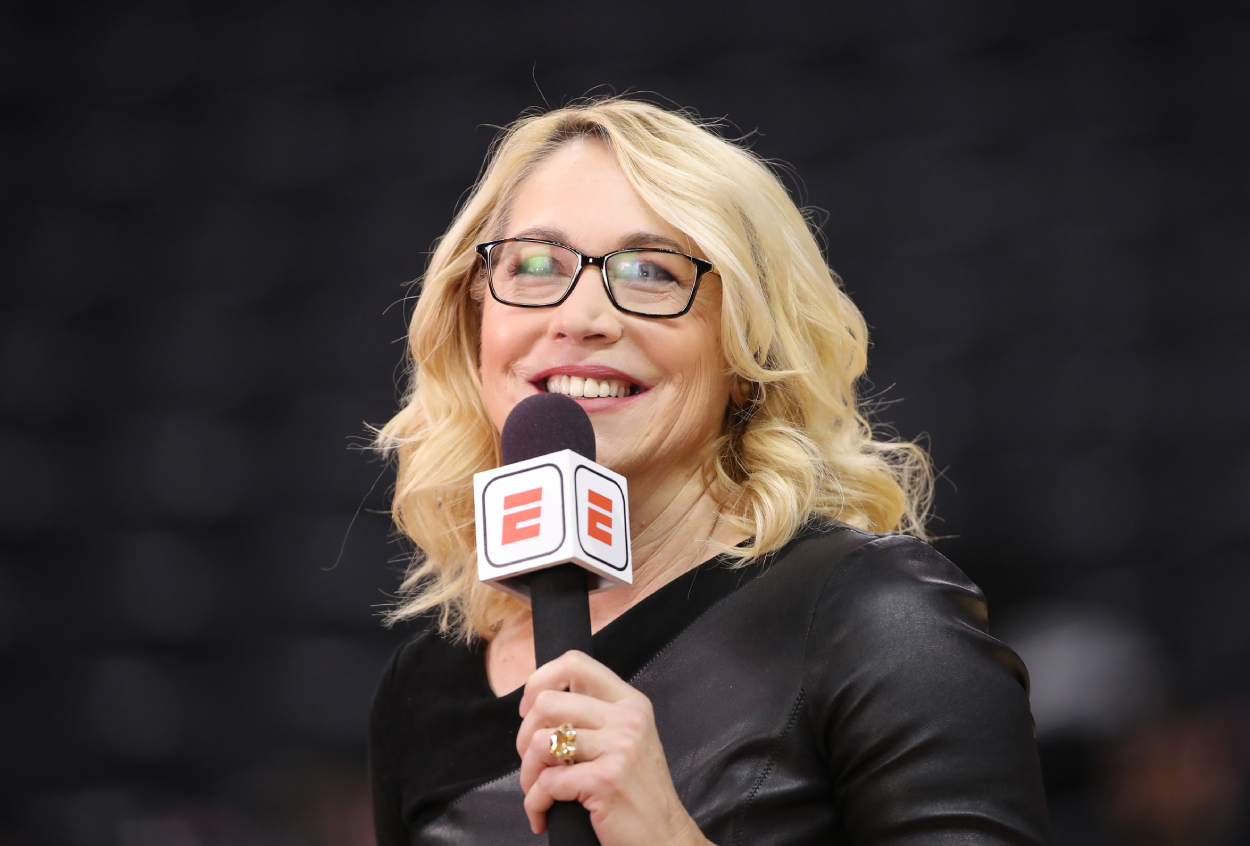 Burke has been with ESPN since 1991 but has had a basketball background throughout her life. She was a star point guard at Manasquan High School in New Jersey and played college ball at Providence College. It was also at PC where she began her broadcasting career, calling games for the Friars' women's basketball team.
"There was no one listening," she joked, per NBA.com.
Burke became the first woman to serve as a game analyst during the NBA Finals, providing her analysis for ESPN Radio in 2020. Burke, however, isn't keen on being recognized as a woman who broke the barriers in a male-dominated field.
"There are women, regardless of which sport, who have broken barriers (before me)," Burke said to NBA.com. "I happened to enter the business at a time where the perception of women was still changing.
"I know we are still in the process of that evolution — and we still have far to go. I do believe the coaches and the players have been my soft landing spot … there were those who paved the path and walked the path long before I did."
Doris Burke sometimes gets 'imposter syndrome' while doing games
You don't have to have played in the NBA in order to report on it. Sometimes for Burke, there's that doubt or "imposter syndrome" that creeps in when she calls a game. That doesn't stop her from doing her job and aiming to get better at it each week.
"I am mindful of the fact that I have not played or coached in the NBA," Burke said. "It doesn't mean that I can't do a very competent job. I think I try to do that every single night, and I'm never afraid to ask questions."
Burke has worked WNBA games and also worked alongside legendary college basketball broadcaster Dick Vitale. Beginning with the 2003-04 season, Burke began working as a courtside reporter for ESPN and ABC during NBA games.
She firmly believes if you deliver a good product, it doesn't matter if you're a female covering the NBA.
"If you enhance a viewer's experience, it doesn't matter what your gender is," she said. "As long as you are competent and put in the work … you're going to be accepted."
Burke recalled the day her love for basketball began
Burke was 7 years old when she discovered her love for basketball. It strangely happened when her family was making a move from New York to New Jersey.
The youngest of eight siblings, Burke wasn't overly helpful during the relocation process. Her mother found a basketball that was left by the previous owner and placed it in her hand. Burke's mother pointed to the park next door and told her, "Why don't you go over there and play?" 
It was at that moment she fell in love with the sport.
"It feels like I picked up the ball at seven years of age, and I haven't put it down since to be perfectly honest with you," Burke said. "I've played it, coached it, and now covered it since I was seven years old.
"If there is a ball being tipped up and I'm lucky enough to be there, that makes me really happy."
Fifty years later, Burke is still going strong. She's thriving in a male-dominated field, earning the Naismith Memorial Basketball Hall of Fame's Curt Gowdy Award in 2018.