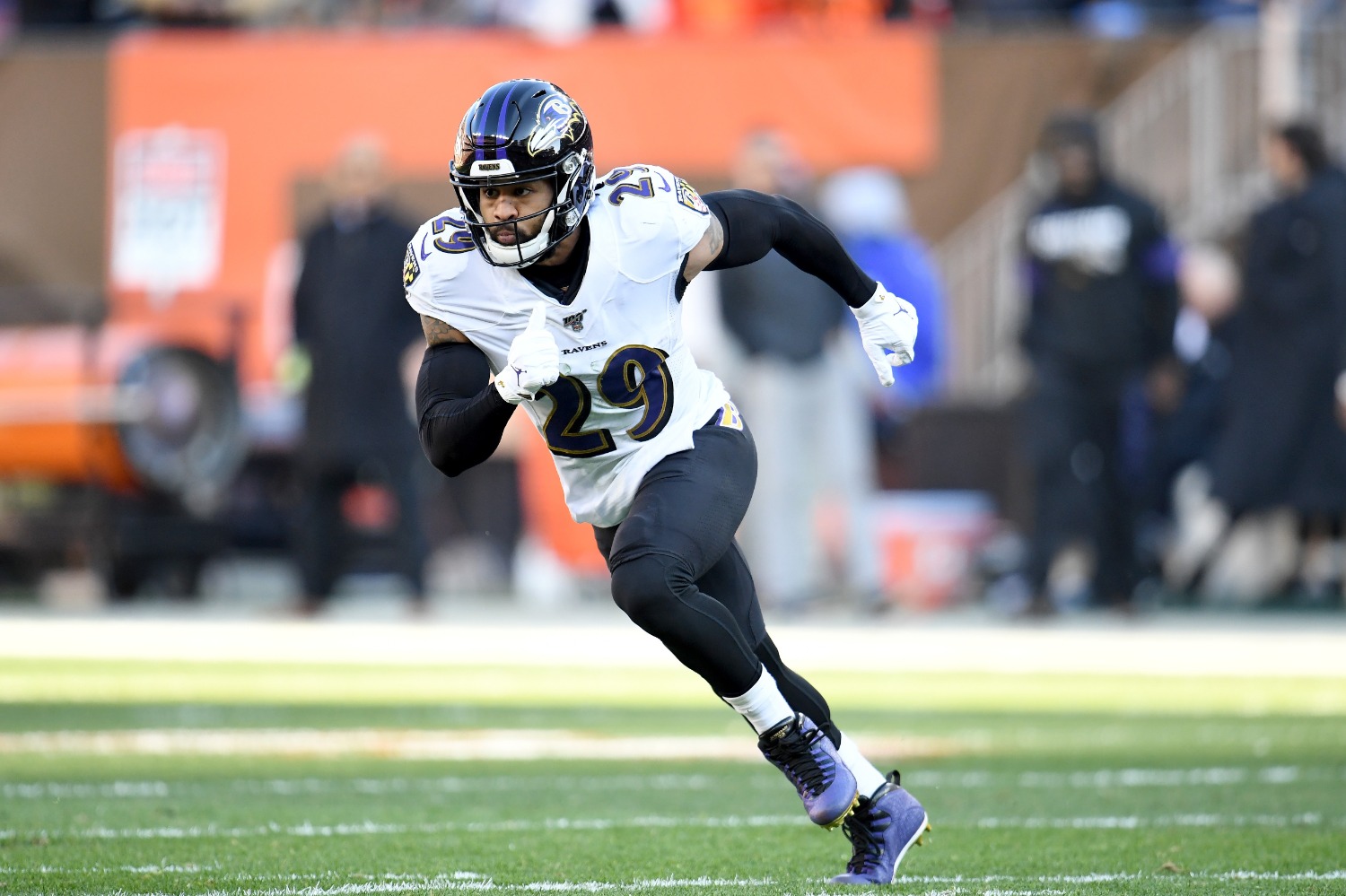 Earl Thomas Just Secured a Clear Path to His Next NFL Team
Earl Thomas just gained a clear path to his next NFL team after the Cleveland Browns lost promising rookie Grant Delpit to a torn Achilles.
Earl Thomas has yet to find a new NFL home after getting released by the Baltimore Ravens. However, he just secured a clear path to his next NFL team due to unforeseen circumstances. As many NFL players have learned, injuries create job opportunities. And after losing a projected starter to a season-ending injury, the Cleveland Browns just became an ideal landing spot for Thomas.
Earl Thomas needs a new NFL home
Earl Thomas carved out a reputation as one of the NFL's top safeties with the Seattle Seahawks. He earned a Super Bowl ring and became a perennial Pro Bowler as one of the most critical members of the Legion of Boom. However, a contract dispute led to an unceremonious exit following an injury-shortened 2018 season.
Thomas signed a four-year, $55 million contract with the Ravens last offseason. In his first year in Baltimore, he earned Pro Bowl honors after racking up 49 tackles, two interceptions, four passes defended, and two sacks. Yet, his Ravens career ended nearly as quickly as it began.
On August 21, Thomas punched teammate Chuck Clark during practice. The Ravens sent their highly-paid defensive back home. Just two days later, Baltimore sent a strong message by releasing the All-Pro safety.
The 31-year-old now needs a new NFL home. Luckily for Earl Thomas, he just gained a clear path to his next NFL team.
Thomas just secured a clear path to his next NFL team
Heading into the 2020 NFL draft, the Browns needed to address a huge hole at safety. They stole a first-round talent in Grant Delpit with the 44th overall pick. The two-time All-American earned a national championship ring as one of LSU's top stars. However, he dropped in the draft after a lackluster junior season that included far too many missed tackles.
Still, Cleveland scored a likely year-one starter at a steep discount. Only Delpit's rookie year ended before it truly began. During Monday's practice, the 6-foot-2, 213-pound free safety tore his Achilles tendon. The injury will sideline the talented defensive back for the entire 2020 NFL season.
The injury represents a brutal blow to a rebuilt Browns secondary. However, it also opened up a clear path for Earl Thomas to continue his NFL career. After all, he plays the same position and obviously brings a wealth of experience to the table. The pairing of Thomas and the Browns seems like a potentially fruitful relationship for both parties.
The Browns shouldn't hesitate to sign the All-Pro safety
Though the Browns may have preferred to go with the youth movement at free safety, Grant Delpit's injury forces Cleveland to alter those plans. However, even at 31 years old, Earl Thomas can still make a significant impact on a team with playoff aspirations.
The Browns' current safety group includes Karl Joseph and Andrew Sendejo. The former never lived up to expectations with the Raiders. The latter turns 33 in August and has spent the majority of his NFL career playing strong safety.
Thomas could fit in perfectly as Delpit's replacement. With nearly $38 million in cap space, Cleveland can easily afford to sign him to a one-year, incentive-laden deal. His contract could include bonuses based on playing time, Pro Bowl honors, and playoff wins. Overall, money should not preclude the Browns from signing Thomas.
Cleveland enters the season with a chance to make the playoffs for the first time since 2002. Baker Mayfield leads an offense stacked with talent at wide receiver, running back, and tight end. If he can rediscover his Heisman form under Kevin Stefanski, the Browns stand an excellent chance at making the postseason in an AFC that just lost Tom Brady.
However, with Grant Delpit out for the year, Cleveland needs to add another safety to solidify its defense. And who better to turn to than one of the greatest to ever play the position?
Signing Earl Thomas would fill a hole and provide the team with a veteran with championship experience. Let's see if the Browns pull the trigger, or if they elect to pass on a player who just got cut by their division rival.
Like Sportscasting on Facebook. Follow us on Twitter @sportscasting19.