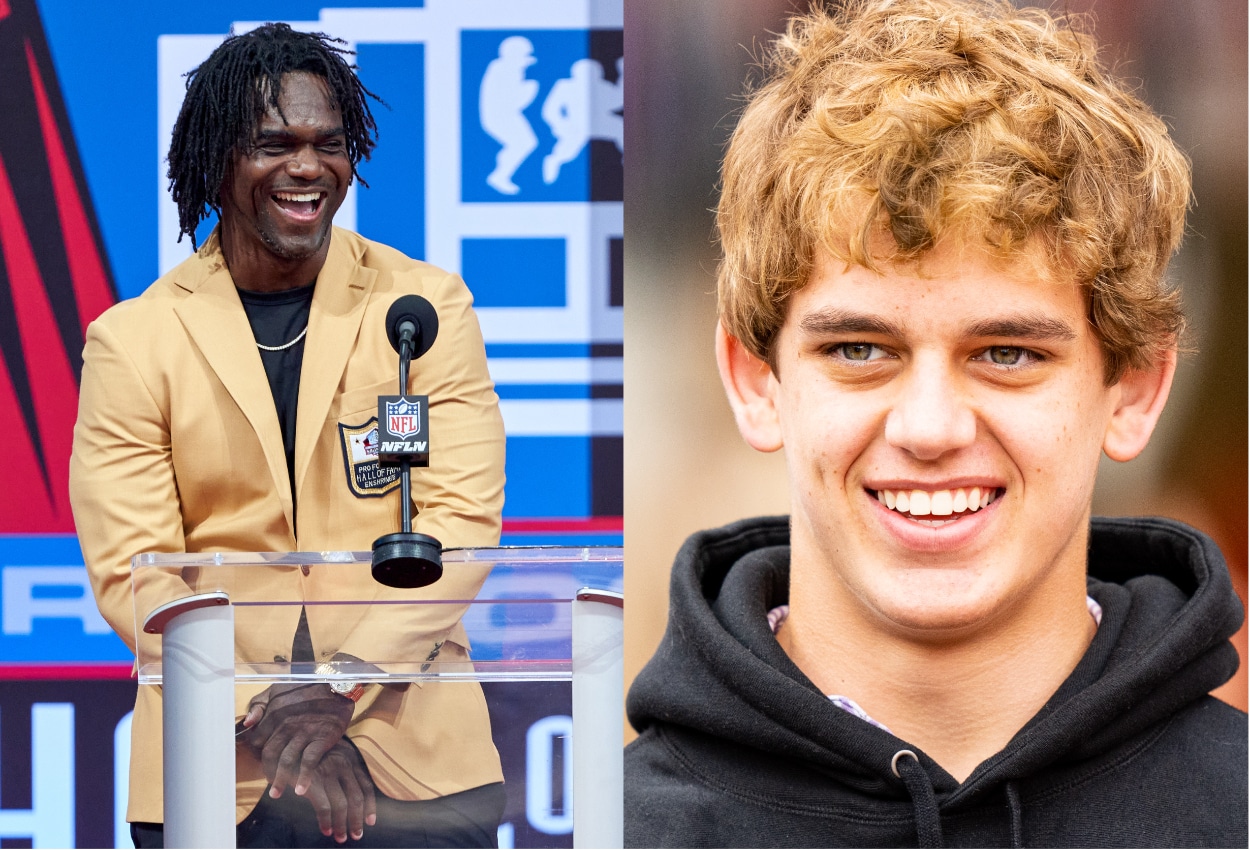 NFL Legend Edgerrin James Says His Son Will Play With Arch Manning: 'There's Gonna Be a Reconnection'
Edgerrin James had a legendary connection with Peyton Manning on the Indianapolis Colts. He says Peyton's nephew, Arch Manning, will eventually play with his son, Eden.
The more things change, the more they stay the same; that appears to be the case for two families with multiple generations of football stars.
The Mannings are the NFL's golden family. After Archie's time in the league, his sons, Peyton and Eli, dominated, and both won multiple Super Bowls. Now, the next great Manning quarterback is on his way up.
Arch, the son of Peyton and Eli's brother Cooper, is a five-star recruit for the 2023 class, and he recently committed to Texas for college ball. But Peyton's former teammate is already looking at his future pro career.
Edgerrin James, the Hall of Fame running back who starred with Peyton on the Indianapolis Colts from 1999 through 2005, recently said his son, Eden, will play with Arch in the NFL.
Edgerrin James believes his son will play with Arch Manning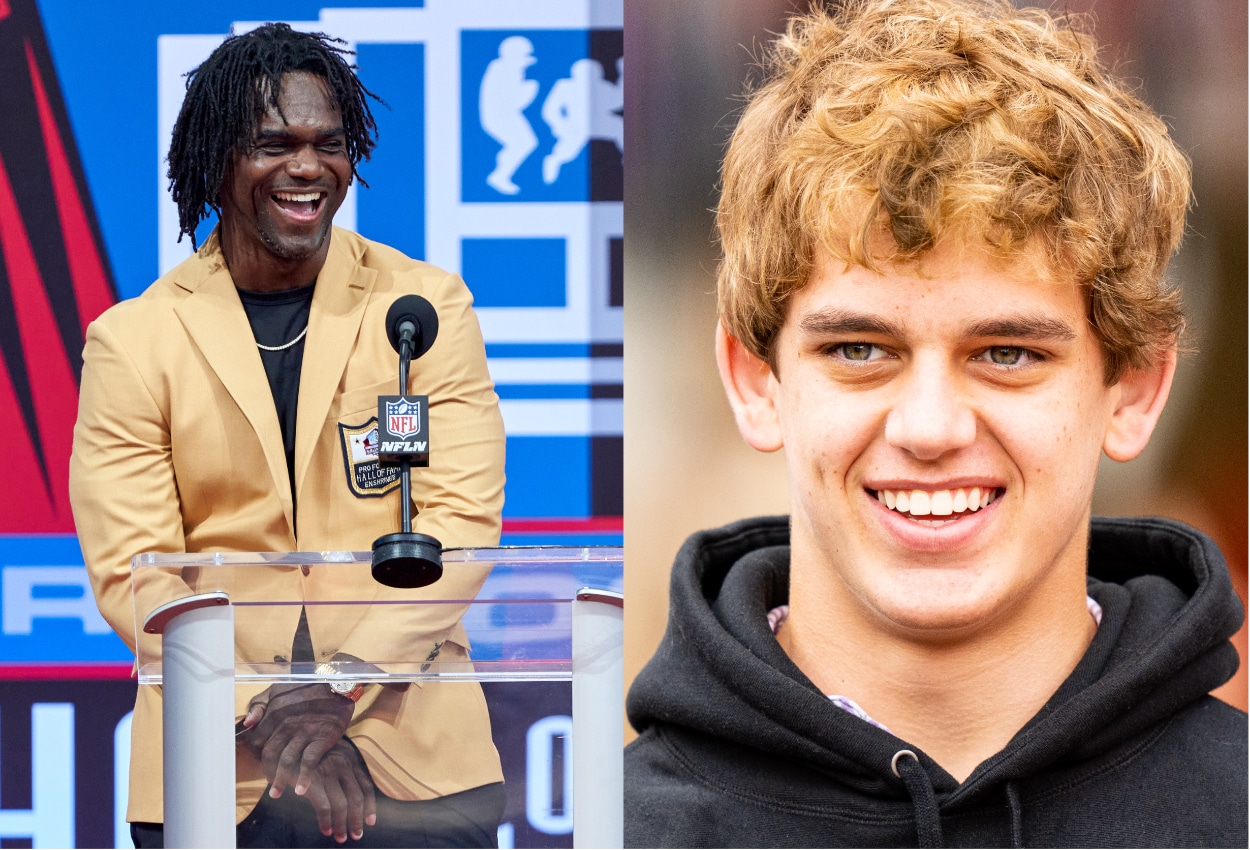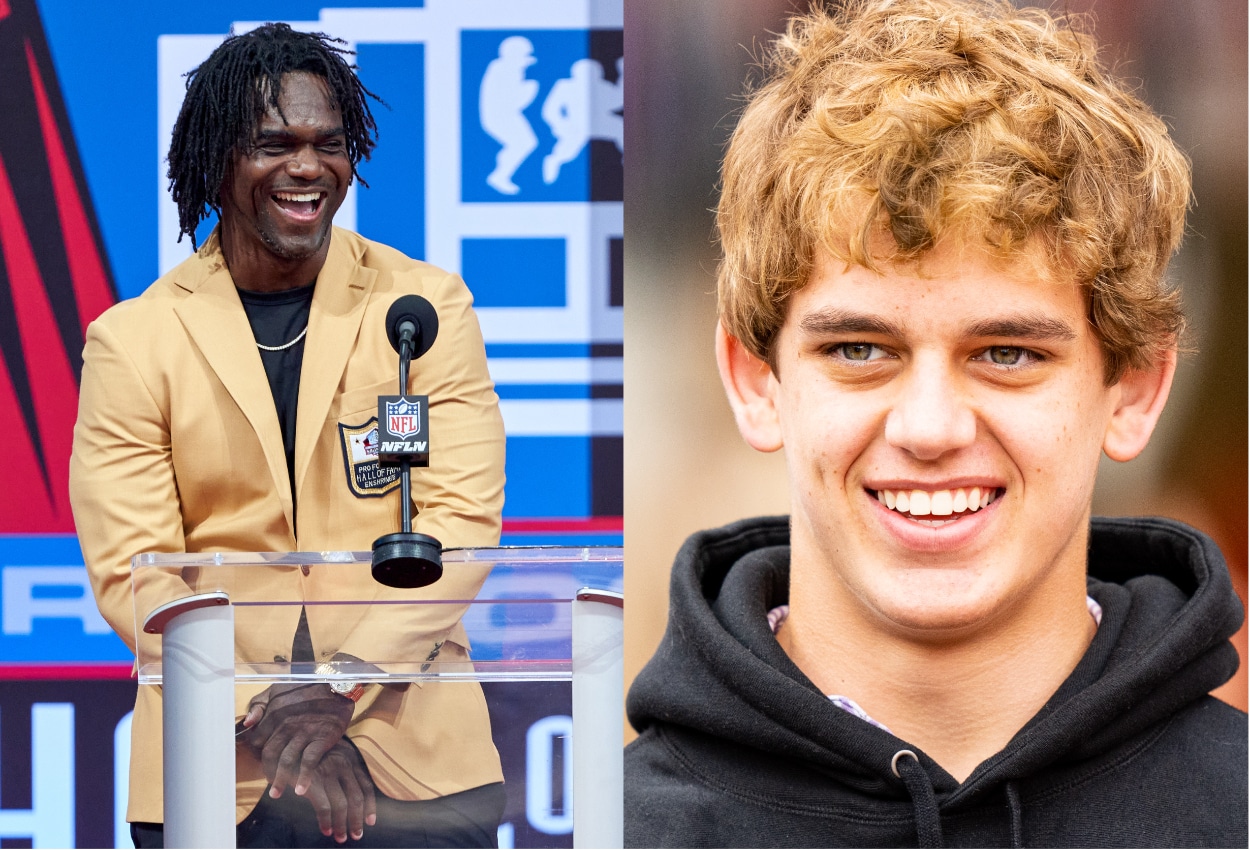 Edgerrin James and Peyton Manning had great success together. The former earned four Pro Bowl selections in seven seasons with Indy and was a two-time NFL rushing champ. Peyton went to six Pro Bowls during those seven seasons and won two MVPs, leading the NFL in both passing yards and touchdowns twice.
The Colts made the playoffs in all but one of those seven seasons and reached the AFC Championship Game during the 2003 campaign.
But now, with Edgerrin and Peyton both in the Hall of Fame, it's time for the next generation to take over.
Arch, Peyton's nephew who also plays quarterback, committed to Texas this week, and Edgerrin's son, Eden, is committed to playing running back for Howard.
Edgerrin believes there will be another Manning-James connection in the NFL.
"There's gonna be a reconnection in the future," James recently said to TMZ Sports. "… You're gonna see James-Manning connection; I'm calling it right now. They're both gonna be in the NFL together. … The next wave, 2.0."
Arch is a five-star QB recruit out of New Orleans and the No. 1 player in his 2023 class. Eden is a three-star running back out of Florida and the 104th running back in 2022.
We have a long way to go until these two are draft-eligible, but seeing Manning and James jerseys in the same backfield would certainly be nostalgic for football fans. 
Of course, Arch currently has the better chance to make the pros, considering his five-star status and the power of a program like Texas. But four athletes from Historically Black Colleges or Universities like Howard heard their names called in the 2022 NFL Draft, so there's still a solid chance we will see Eden in the pros as well.
Who knows, maybe they will both play for the Colts.
Recruiting rankings courtesy of 247 Sports