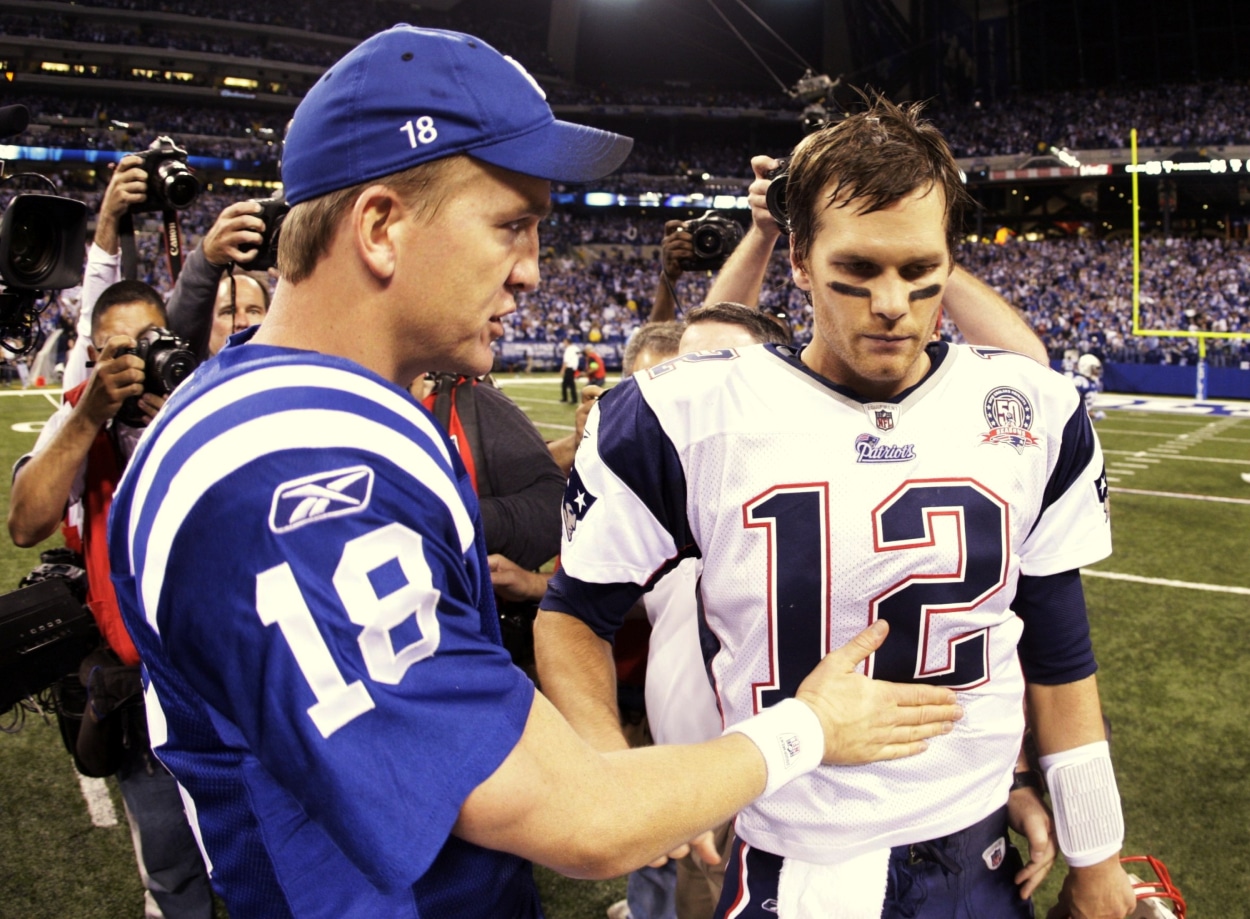 Tim Hasselbeck Admits Peyton Manning Was, in Fact, More Feared Than Tom Brady
Former NFL players have recently said Peyton Manning was better than Tom Brady, and retired quarterback Tim Hasselbeck has since agreed with the bold stance.
I thought I was the only person who still thought Peyton Manning was the GOAT NFL quarterback. Heck, I have even started calling Tom Brady the greatest just because arguing my point is exhausting.
However, a couple of retired stars have recently come out and said Manning was the better (or at least more feared) gunslinger of the two. And another former player has since agreed with their takes.
Tim Hasselbeck says Peyton changed the game forever.
Tim Hasselbeck believes teams feared Peyton Manning more than Tom Brady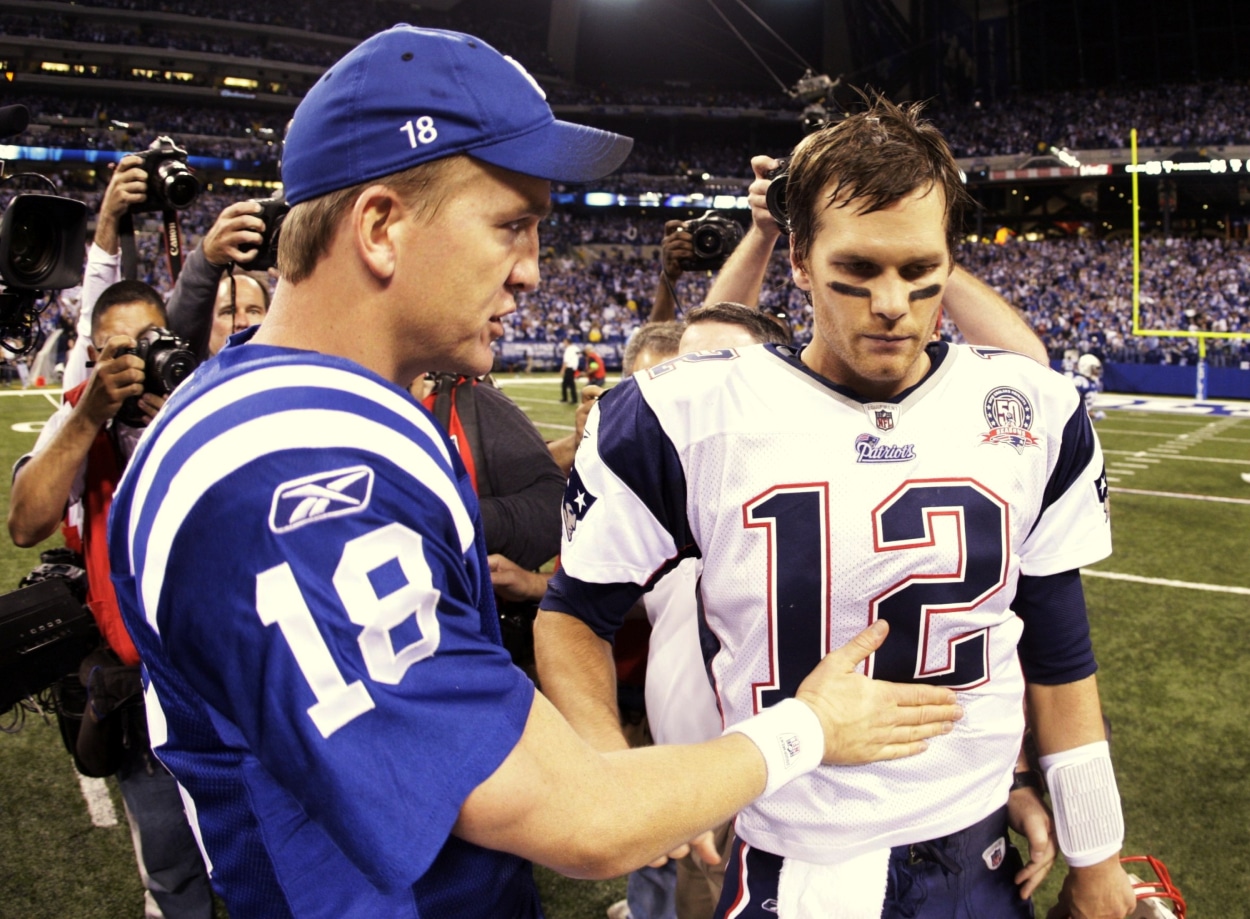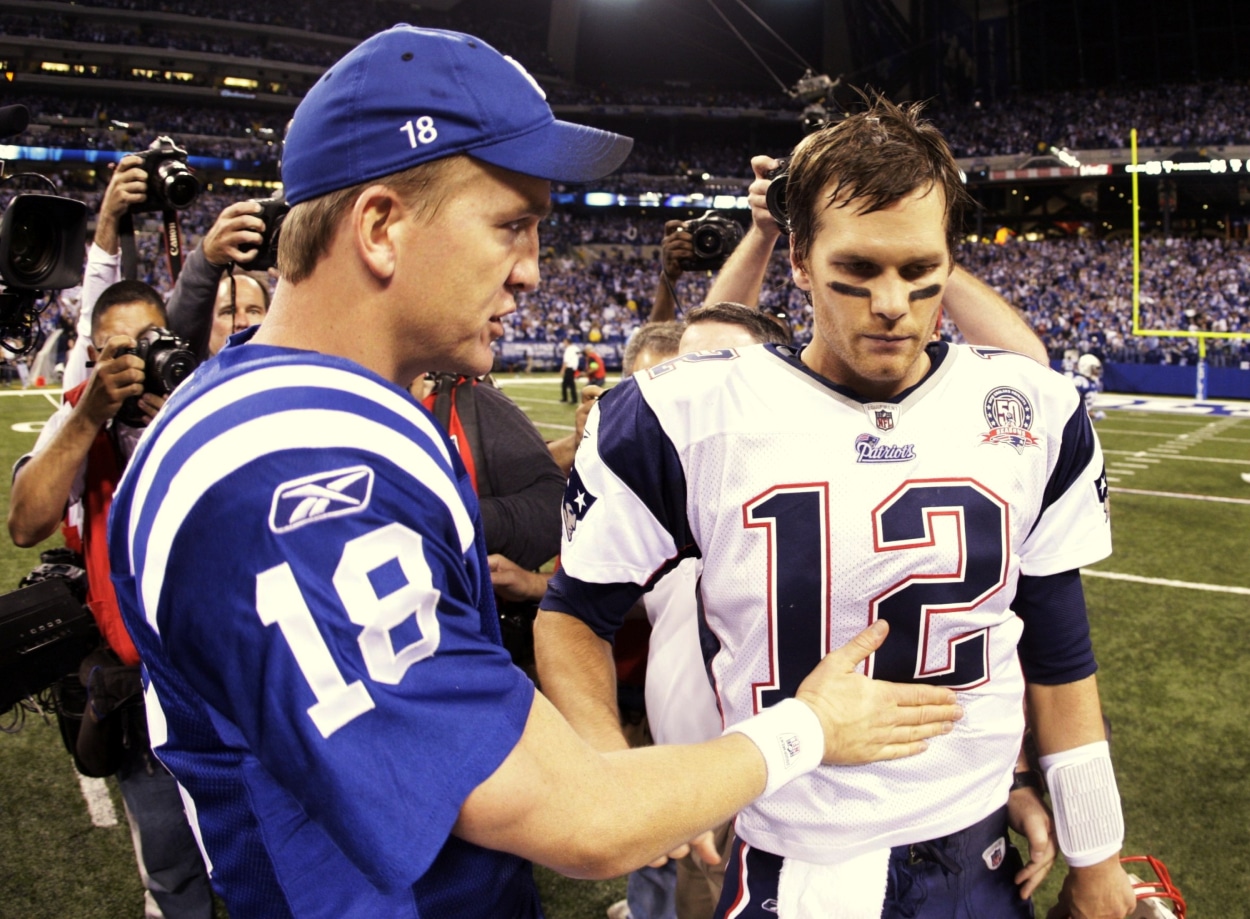 Earlier this month, recently retired QB Ryan Fitzpatrick called Peyton Manning "the greatest quarterback to ever live." And last week, Bart Scott, who earned a Pro Bowl selection at linebacker for the Baltimore Ravens in 2006 and spent over a decade in the AFC, said he'd rather play against Brady than Manning.
ESPN commentator and former NFL QB Tim Hasselbeck has since agreed with Scott's stance.
"I would agree with Bart on this from the standpoint of how Peyton Manning changed the game," Hasselbeck said on the June 20 episode of Get Up. "Peyton's command and control at the line of scrimmage was something that everybody started copying, including the New England Patriots. … Other teams tried to copy them; they just didn't have Peyton Manning. The difference in New England was is that Brady eventually started to do some of the things at the line of scrimmage that Peyton was able to do."
He continued: "There is no question in terms of changing the game, in terms of how people would defend you: Peyton was different, and I think that scared people more."
You may wonder, "What the heck does Hasselbeck know? He only threw 177 career passes." Well, in addition to him playing quarterback in the NFL during the same era as Manning and Brady (who had a special rivalry during Brady's New England Patriots days), he is also the brother of three-time Pro Bowl QB Matt Hasselbeck. He knows a thing or two about playing the position.
And it's hard to argue his point. Manning's ability to read defenses led to him winning five NFL MVP awards and earning 14 Pro Bowl selections. He is now in the top three in league history in passing yards and passing touchdowns.
However, it's also hard to debate anyone who says Brady is the GOAT. He has seven Super Bowl rings, and his longevity is something we have never seen. He just threw for 5,316 yards and 43 touchdowns at 44 years old, and his extended dominance is helping him shatter every major passing record.
Comparing the two is like splitting hairs. They are easily the greatest quarterbacks to ever lace up the cleats, and they have both left defenses terrified throughout plenty of games over the years.
As an Indianapolis Colts fan, Peyton Manning will always be my GOAT. But I won't fault anyone for saying Tom Brady is the greatest.
Stats courtesy of Pro Football Reference