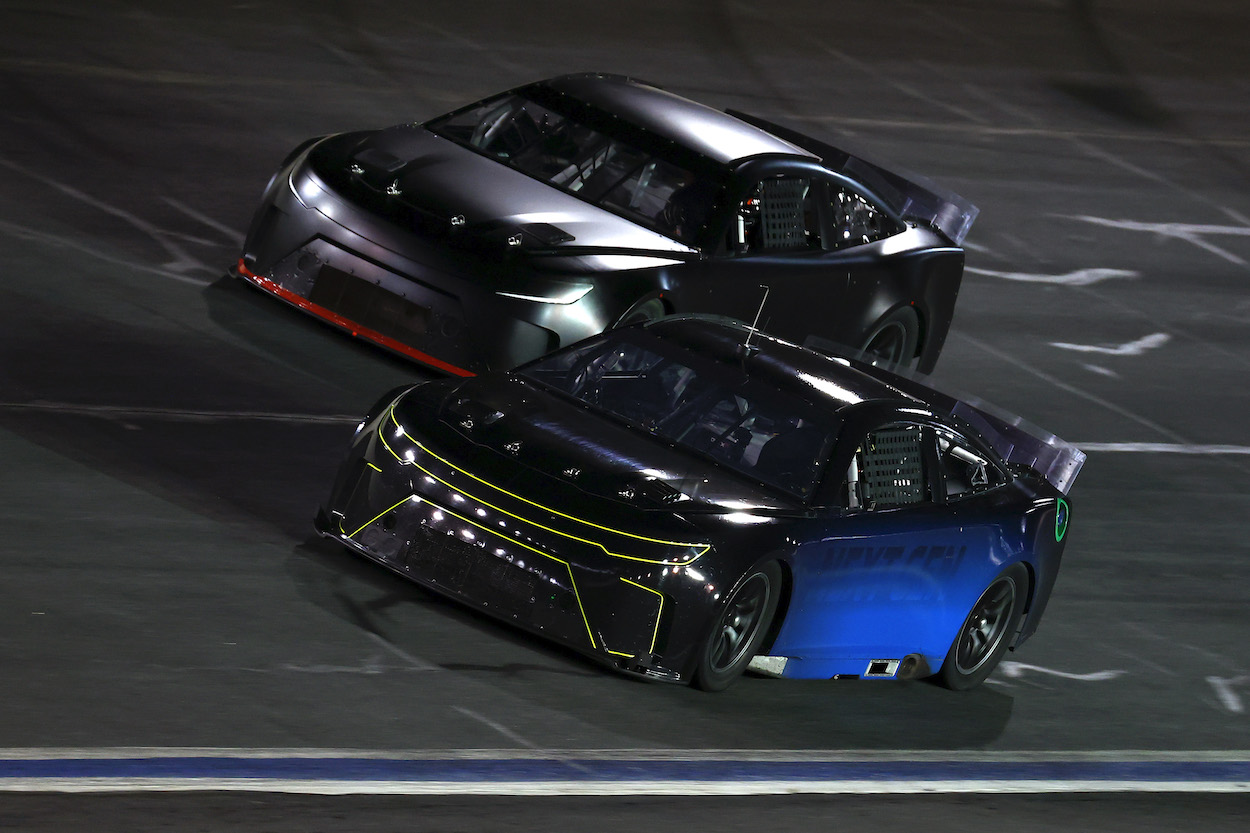 Electric NASCAR Vehicles? President Steve Phelps Answers the Question and Provides a Potential Timeline
NASCAR President Steve Phelps candidly addresses the future of the sport and how it includes cars with electrification.
For NASCAR fans, a large part of the enjoyment while attending a race comes from the raw power, and more specifically, the roaring sound. With cars ripping around the track at speeds approaching 200 miles per hour, fans can feel their clothing vibrate. Videos of the new Next Gen car scheduled for its Cup Series debut in a couple of months reveal a car that growls, much to the delight of fans.
When thinking about an electric car, sound, or lack of it, is a major part of its appeal. So with sound such a big piece of the NASCAR experience and electric cars designed in a way that limits sound, will there ever be a time when the two marry? NASCAR President Steve Phelps recently addressed the question on the I Am Athlete-NASCAR podcast and provided an interesting answer, including a timeline.     
Next Gen car gets ringing endorsement from Dale Earnhardt Jr. 
In just a couple of months, after a lengthy delay due to the pandemic, the Next Gen car will finally make its debut. For the last year, it's been tested by numerous drivers on a variety of tracks. Recently, Dale Earnhardt Jr., Clint Bowyer, and Tony Stewart tested the vehicle at Bowman Gray Stadium to replicate what it will be like when the car turns its first-ever live laps at The Clash in the LA Coliseum on Feb. 6, 2022. 
Stewart was tasked with testing the tires for Goodyear, while Bowyer and Earnhardt were invited to run laps to get a feel for the car and how it handles before they start talking about it in the broadcast booth next year. After testing was done, Earnhardt had nothing but good things to say about the car. 
"It's different than anything I've ever drove in NASCAR," Earnhardt said. "The braking ability and the braking performance of the car is probably the one thing that stood out to me the most. That was the one thing that took the most to get used to. I'm using the brake pedals the same way I've used the brake pedals all my life, but this car stops so much better. I'm over-slowing the car way too much. 
"It has a bigger tire on it, more grip. It has better drive off the corner with that tire. It just does everything better. It doesn't feel too unfamiliar. It doesn't feel too strange. It does everything like a stock car, just better."
NASCAR President Steve Phelps talks about electrification in near future
Before joining NASCAR, president Steve Phelps worked for 14 years in the NFL, making his way up through the ranks in the league's marketing department. He recently joined the crew of the I Am Athlete-NASCAR podcast — made up of all former NFLers — and talked about a variety of topics, including the future of NASCAR and what that looks like as far as car design. He specifically addressed electric vehicles when asked by podcast co-host Fred Taylor. 
"Sound is such a big part of our sport," Phelps told Taylor. "There's a tradition, a history that comes with what they call an ICE engine — internal combustion engine. I think what we'll do in the interim, in three or four years, probably three, is to have an internal combustion engine that has a hybrid piece to it, electrification piece to it. But it will still sound like one of our cars.
"We may try doing an exhibition-type deal, and you don't have competitive pit stops. We need to make sure we're owning a space that someone else could take, and that's what good business does."
Phelps provides future glimpse of NASCAR in 20 years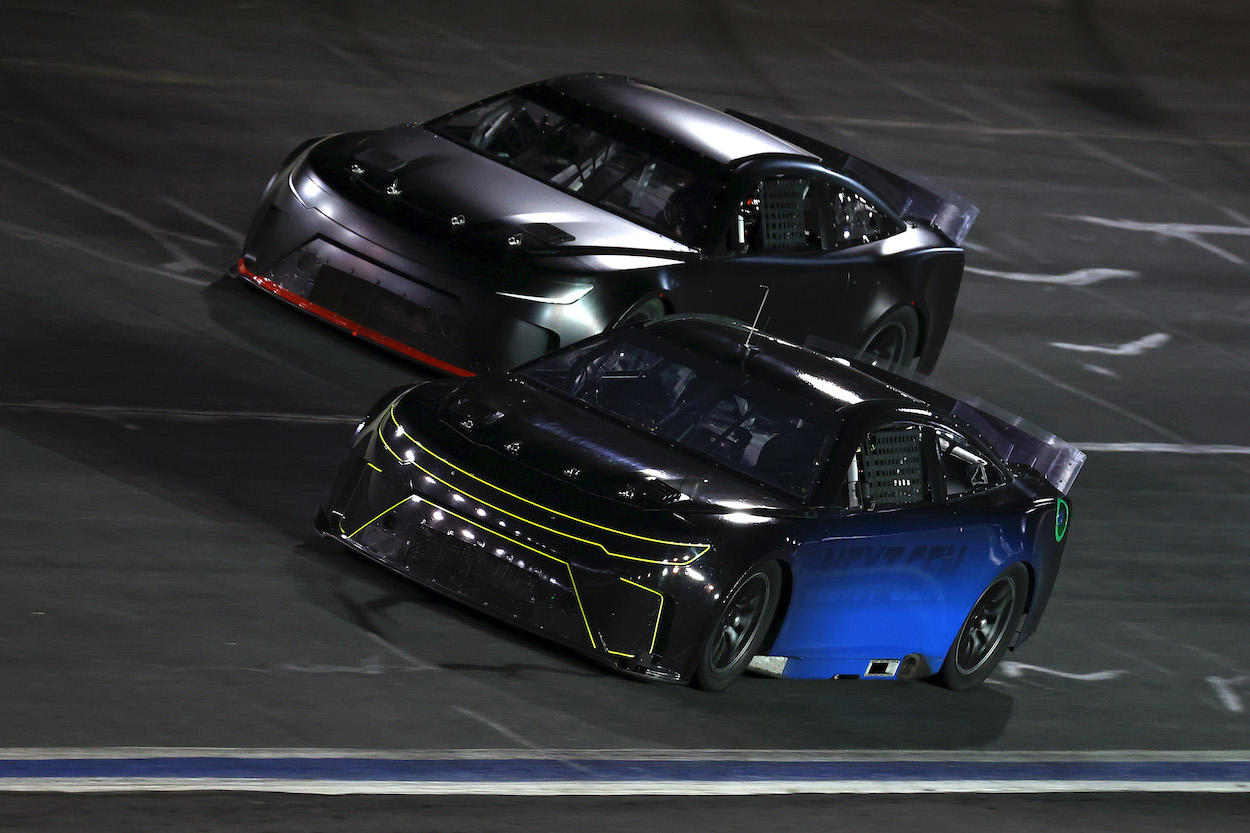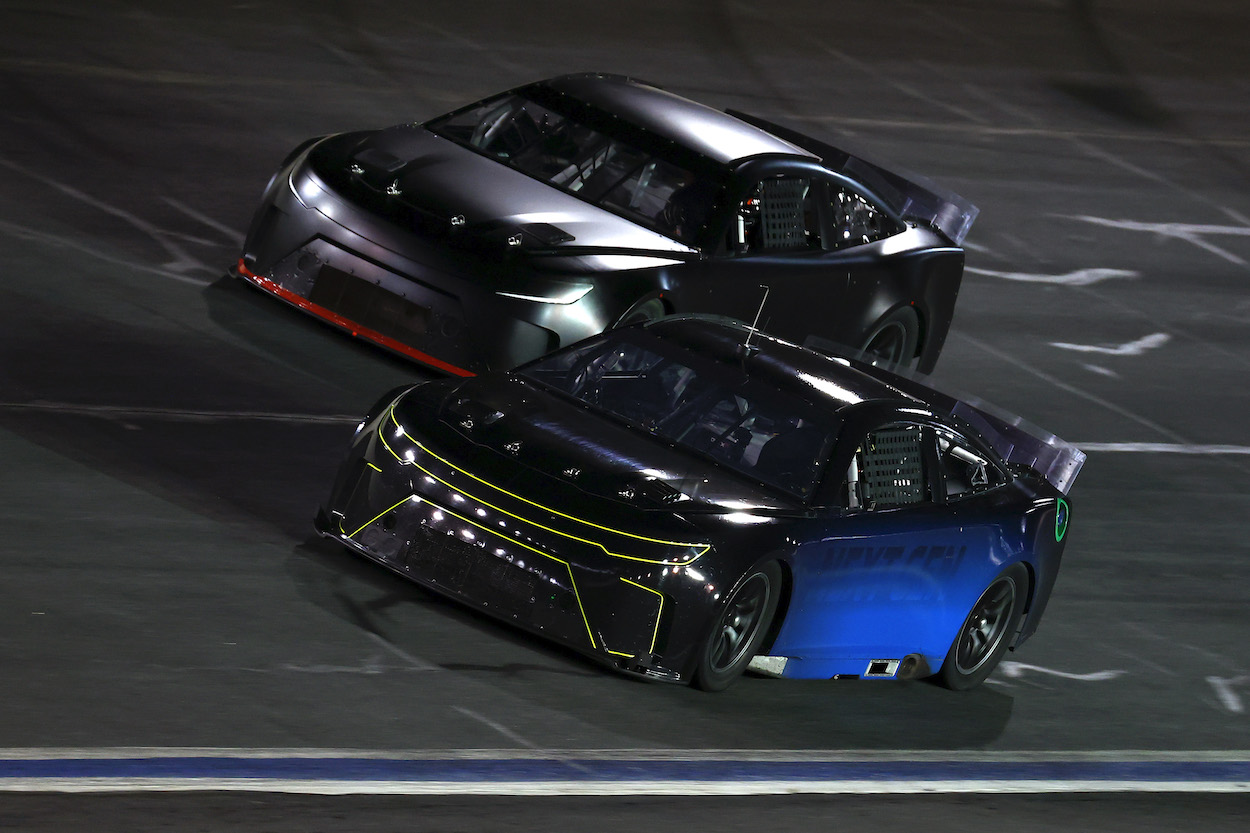 While the car, its features, and potential changes, make headlines and understandably so, Phelps said one thing the sport will continue to focus on moving forward is growth. 
"We are a great sport. It's fun. We are different than other sports. And we have our own unique thing. But I think we're just going to continue to grow," Phelps said. "This Next Gen car is a big part of that, too. And new ownership. We're going to have new ownership continue to come. It makes us better. It makes us stronger. And that's what happens. 
And I think taking care of the fans who have been with us for decades, right. And then nurturing those fans that are new to the sport and have them understand how great this sport is. That's what I think, as I see in 10, 15, 20 years from now. We'll just do more of that. We also have to continue to innovate. If you stand still, you get passed by. And we'll have to continue to do that. Whether it's a Next Gen engine that might be a hybrid engine, or, continue to find new places to race. We just have to stay aggressive and be bold."
The future of NASCAR looks bright, sounds loud, and at some point will be electric. Add in some good racing, a feud here and there, and you've got a product race fans will turn out to see for years to come.
Like Sportscasting on Facebook. Follow us on Twitter @sportscasting19.