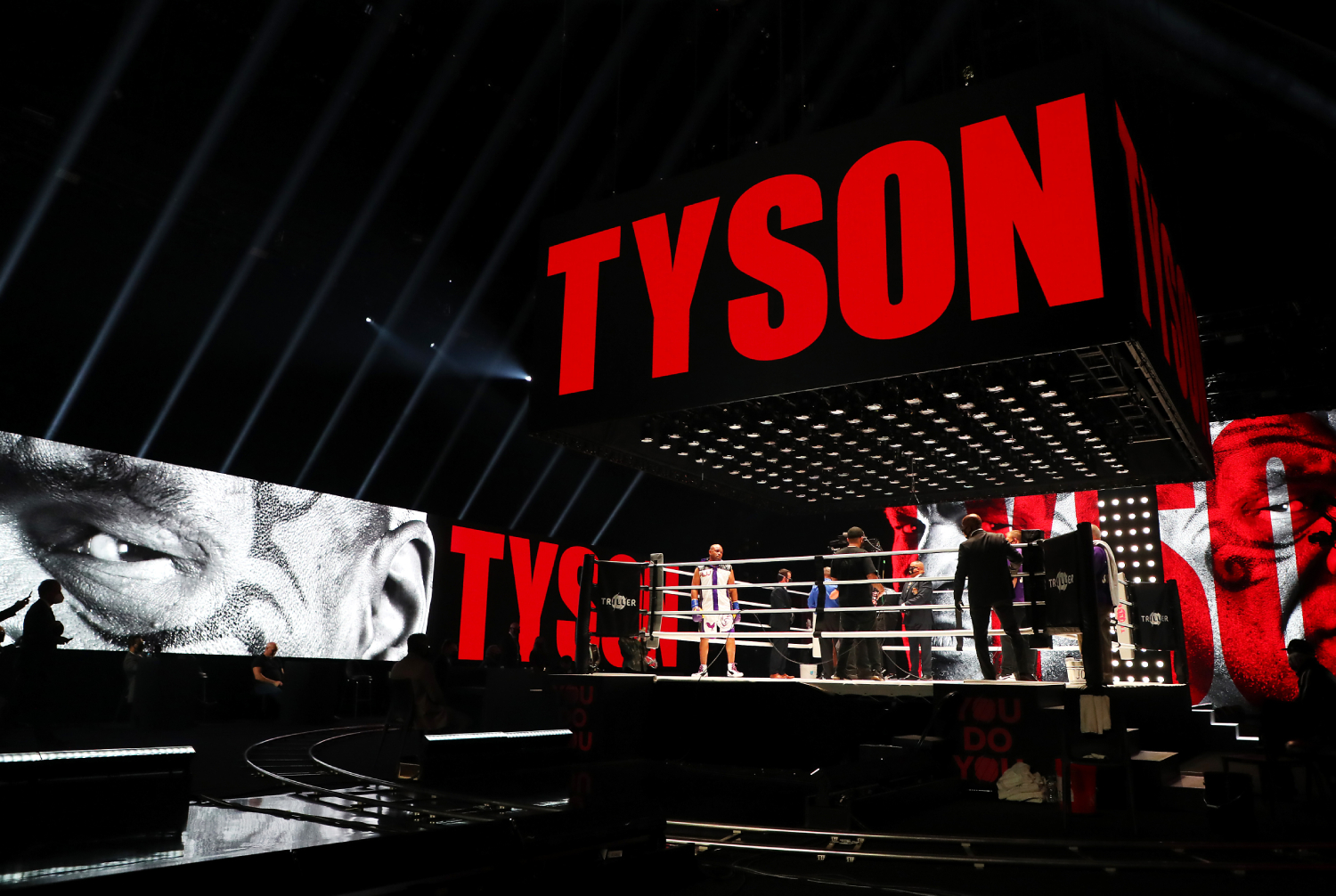 Emotional Mike Tyson Said His Greatest Career Moment Happened After a Loss at 15
Emotional Mike Tyson said his greatest career boxing moment happened after a loss when he was just 15 years old.
For Mike Tyson, there weren't many losses inside the boxing ring. As a professional, Tyson lost six times. The 54-year-old Tyson recently took a trip down memory lane and was asked what the greatest memory of his boxing career was. Tyson got teary-eyed and said it happened after a fight when he was 15 years old.
Mike Tyson was the most feared boxer of his time
There was no boxer who struck more fear into opponents in the 1980s and early 90s than Mike Tyson. Tyson was a knockout machine. He packed a powerful punch and was very unpredictable inside the ring.
Tyson became the youngest heavyweight boxing champion of the world when he was 20 years old. He won the first 37 professional fights in his career. Tyson won the first 19 of his pro fights via knockout, and 12 of those knockouts occurred in Round 1.
Tyson finished his career with a 50-6 mark. He was the undisputed heavyweight champ from 1987-1990. From 1986-1989, BoxRec named Tyson as the top heavyweight. Tyson's career was interrupted by a three-year prison sentence. Upon his release, he won four straight fights but was never the same. After those four victories, he went 5-5 in his final 10 fights.
Tyson stepped back into the ring at 54
Mike Tyson showed he's still in very good shape at 54 when he stepped back into the ring last month for his comeback fight against 51-year-old Roy Jones Jr. The fight was an exhibition match that wound up in a ho-hum draw. After the bout, Tyson said he wants to continue fighting.
Tyson and Jones fought eight, two-minute rounds as opposed to the typical three-minute rounds. "I'm used to doing it for three minutes," Tyson said after the fight. "Sometimes, that two minutes felt like three minutes. I'm happy I got this under my belt to keep doing this and go further."
Tyson said he doesn't have plans to ever fight professionally again. He's content with taking part in exhibitions and fighting for charity. "This is bigger than fighting and winning the championship," Tyson said regarding donating money to charity from the fight. "We're humanitarians and we're helping people."
Tyson gets emotional when asked about his greatest boxing moment
Mike Tyson was a recent guest on the IMPAULSIVE podcast, co-hosted by Logan Paul. Tyson was reflecting on his career when co-host Mike Majlak asked him what his greatest boxing moment was. The question sparked an emotional response from Tyson.
"I was 15," Tyson said. "It was one of the championships and I was such a primadonna. I fought somewhere in Rhode Island and I fought this guy who was 25. This was his last amateur fight. We fought and it was such a tough fight. At the end of the game, they gave him the decision. I cried all the way back from Rhode Island to New York.
"I thought Cus (Tyson's legendary trainer Cus D'Amato) was going to be sad, but when he came in the room, he said, 'I heard the guy was real smart and fast and experienced and I heard you fought him real hard and smart.'" Tyson's eyes then welled up, remembering how proud he made the late D'Amato with that fight. Through tears, Tyson ended with, "I had a black eye and went to school."