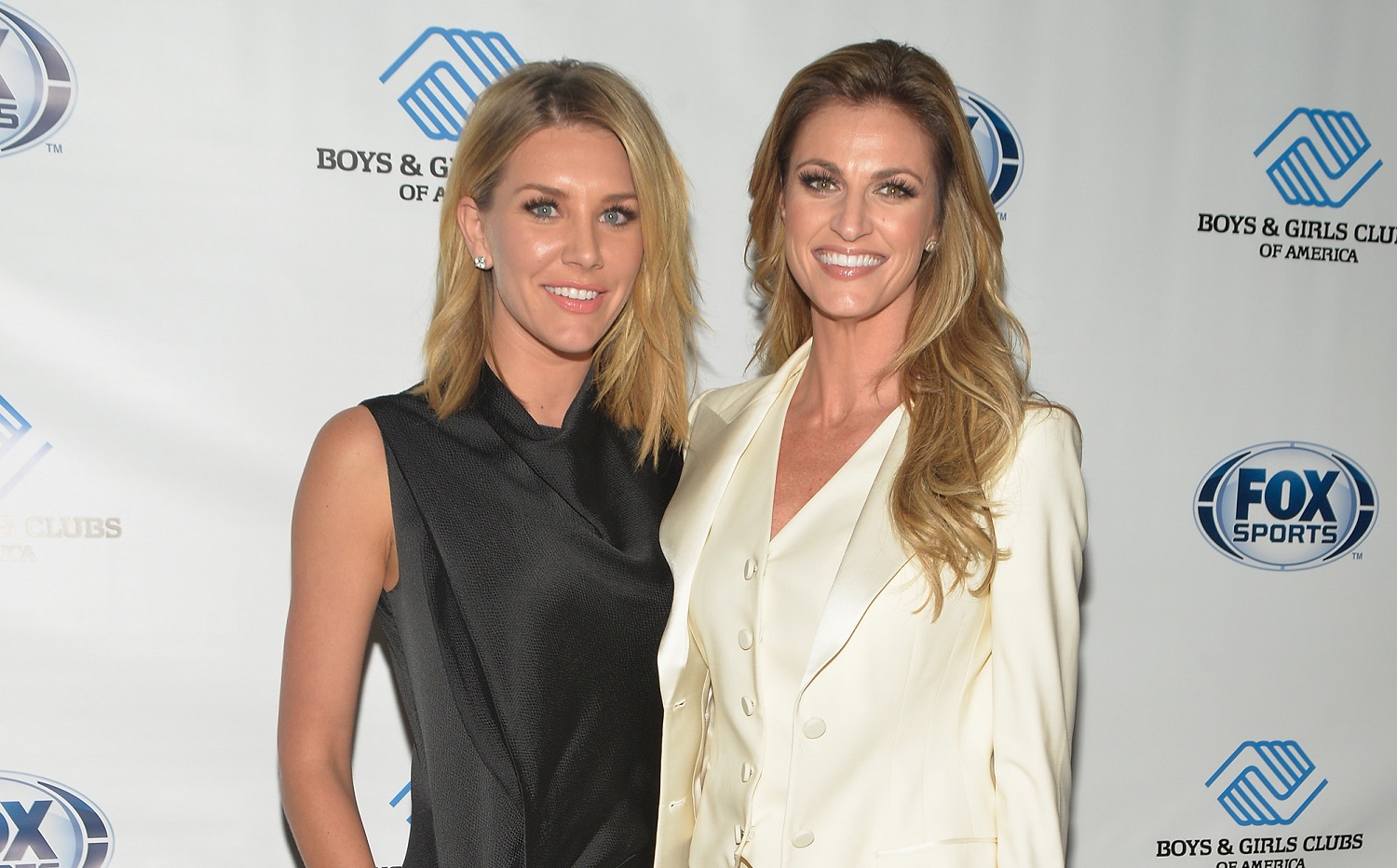 Erin Andrews and Charissa Thompson Admit Completely Fudging Sideline Interviews but Still Have Jobs
Fox Sports personalities Charissa Thompson and Erin Andrews admitted on a recent podcast that they have fudged interviews they conducted while working as sideline reporters.
Sideline reporters are the wisdom teeth of sports journalism. They're generally harmless, largely unnecessary, and easily ignored until they become irritating. Erin Andrews and Charissa Thompson are two who've been hard to ignore in their role as sideline reporters, though their long-term viability may have taken a self-inflicted hit courtesy of a recent podcast.
A very brief history of television sideline reporters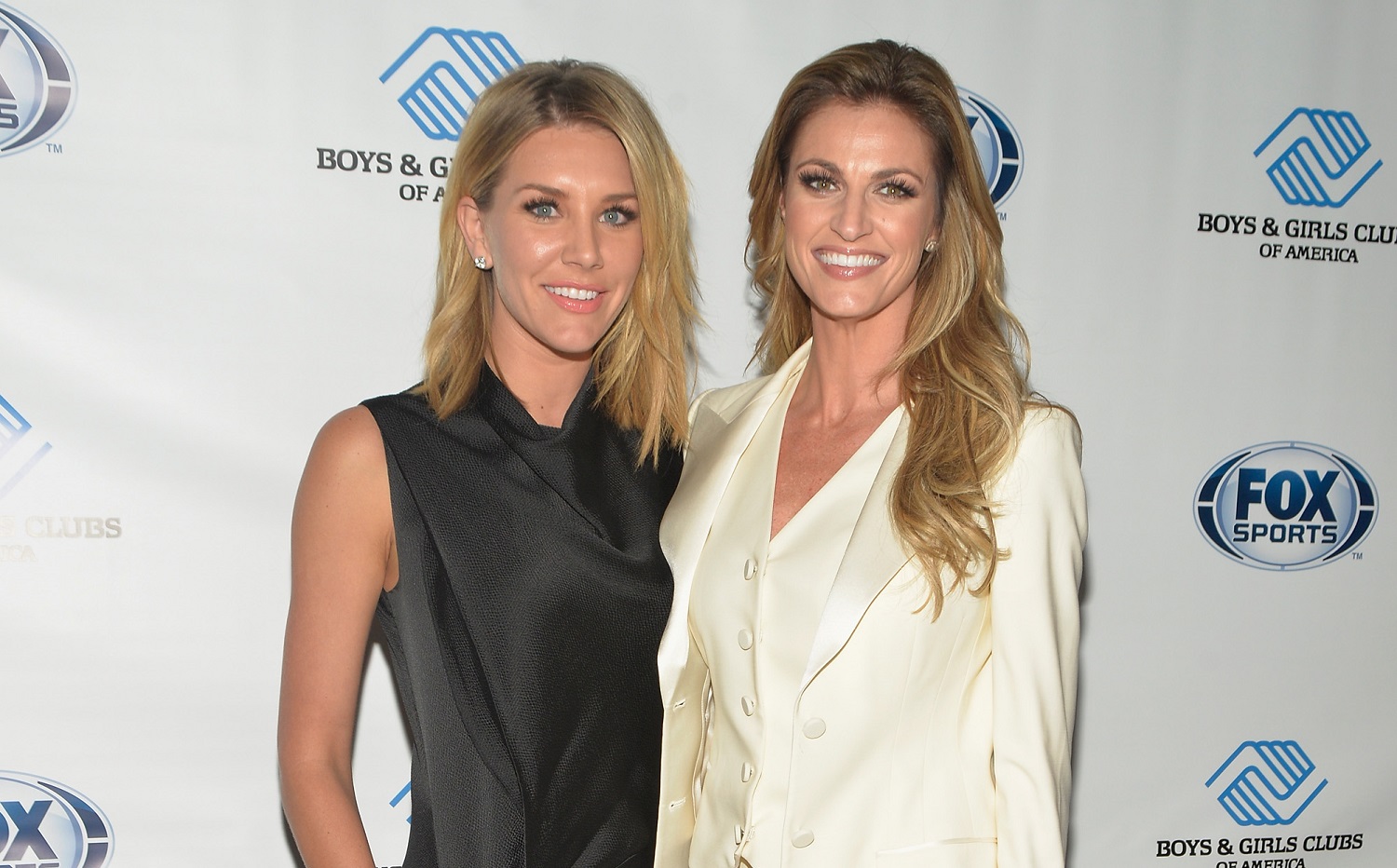 The idea of placing a reporter on the sidelines of sporting events to supply live updates during games wasn't even plausible, let alone practical, half a century ago because of the technological hurdles.
Sports Broadcast Journal credits pioneering ABC executives Roone Arledge and Chuck Howard with pushing for the innovations that made it possible for Jim Lampley and Don Tollefson, both college students at the time, to work from behind the benches at a September 1974 college football game between UCLA and Tennessee. The director cut to updates from the field by both repeatedly during that game, and thus launched a new job on the org chart: sideline reporter.
The job launched Lampley's career, and he handled 14 Olympics broadcasting assignments from 1976 to 2008 plus numerous other prestigious assignments in his career. Anne Simon replaced him on sidelines duty in 1977 to become the first woman in the role.
Other television networks jumped on the technology, ESPN arrived on the scene soon afterward, and sideline reporting has been a staple of on-air college and professional sports coverage since. Lesley Visser and Pat O'Brien were part of the early generation to serve in that role and move on to bigger network responsibilities.
Other than rare episodes like Jim Gray knocking heads with Pete Rose during the 1999 World Series, however, sideline reporting has generated few memorable moments. Rather, it's been Jack Buck, Vin Scully, Marv Albert, and the many others manning the microphones up in the booth who've left us with indelible memories.
The sideline reporters? Timely updates on injuries, interspersed with factoids gleaned from production notes and less-than-insightful interviews with the head coaches to bookend the halftime intermission, are easily forgotten.
Erin Andrews and Charissa Thompson admit fudging sideline interviews
Two of the best-known sideline reporters these days are Erin Andrews and Charissa Thompson, a pair of ESPN veterans who are now fixtures at Fox Sports and come across as knowledgeable and articulate as they contribute to broadcasts of some of the most-watched NFL games of the season.
In between their assignments for the network, Andrews and Thompson produce Calm Down with Erin and Charissa, a lively back-and-forth from the stream-of-consciousness school of podcasting. Their most recent show caught the attention of the Mediaite website, resulting in other media subsequently picking up the story of how they sometimes, uh, improvise while summarizing quick chats with coaches before and after halftime.
"I was like, 'Oh, coach what adjustments are you gonna make at halftime?' He goes, 'That's a great perfume you're wearing.' I was like, 'Oh, f***, this isn't gonna work.' I'm not kidding, I made up a report."

Charissa Thompson
Andrews chimed in quickly to say that story had a familiar ring to it.
"I've done that, too," she admitted. "For a coach that I didn't want to throw under the bus because he was telling me all the wrong stuff."
Erin Andrews and Charissa Thompson probably shouldn't have shared so much
It's hardly breaking news that coaches of professional sports teams have too much on their minds to give it their all during interviews while heading to or from the locker room. San Antonio Spurs coach Gregg Popovich has made jerkish behavior an art form during interviews on NBA courts.
It's worth noting, too, that female sideline reporters almost certainly take more abuse in general than their male counterparts. When was the last time you heard a male sports reporter referred to as "eye candy" or worse?
However, there is the issue of journalistic integrity to consider regarding the admissions in the podcast. The idea that a reporter would make up details of a conversation should be troubling to any reporter, their media bosses, and the purported participant in the interview.
If they've fudged the truth before, what's to stop Erin Andrews, Charissa Thompson, or any of their contemporaries from going it again? Can anyone listen to their podcast and trust what they say in the future is true?
Like Sportscasting on Facebook. Follow us on Twitter @sportscasting19.