Charissa Thompson Credits Lessons From Routine Jobs for Reaching the NFL With Fox Sports
Article Highlights:
Charissa Thompson hosts 'Fox NFL Kickoff' during the pro football season
The veteran of Fox Sports and ESPN credits jobs like waitressing for her ability to elicit revealing answers in interviews
Thompson admits she lied to land a human resources job, starting her Fox career
Sports broadcasting is a rigged game. An overwhelming number of color analyst positions go to former players, and play-by-play and studio jobs come and go on a whim as networks acquire or lose league contracts. Charissa Thompson had to be resourceful to land her first job in the business, and then she relied upon experiences in everyday life to ascend the ladder.
Today, she's a mainstay at Fox Sports, making Thompson one of the best-known women in sports media.
Charissa Thompson broke into the business through an HR job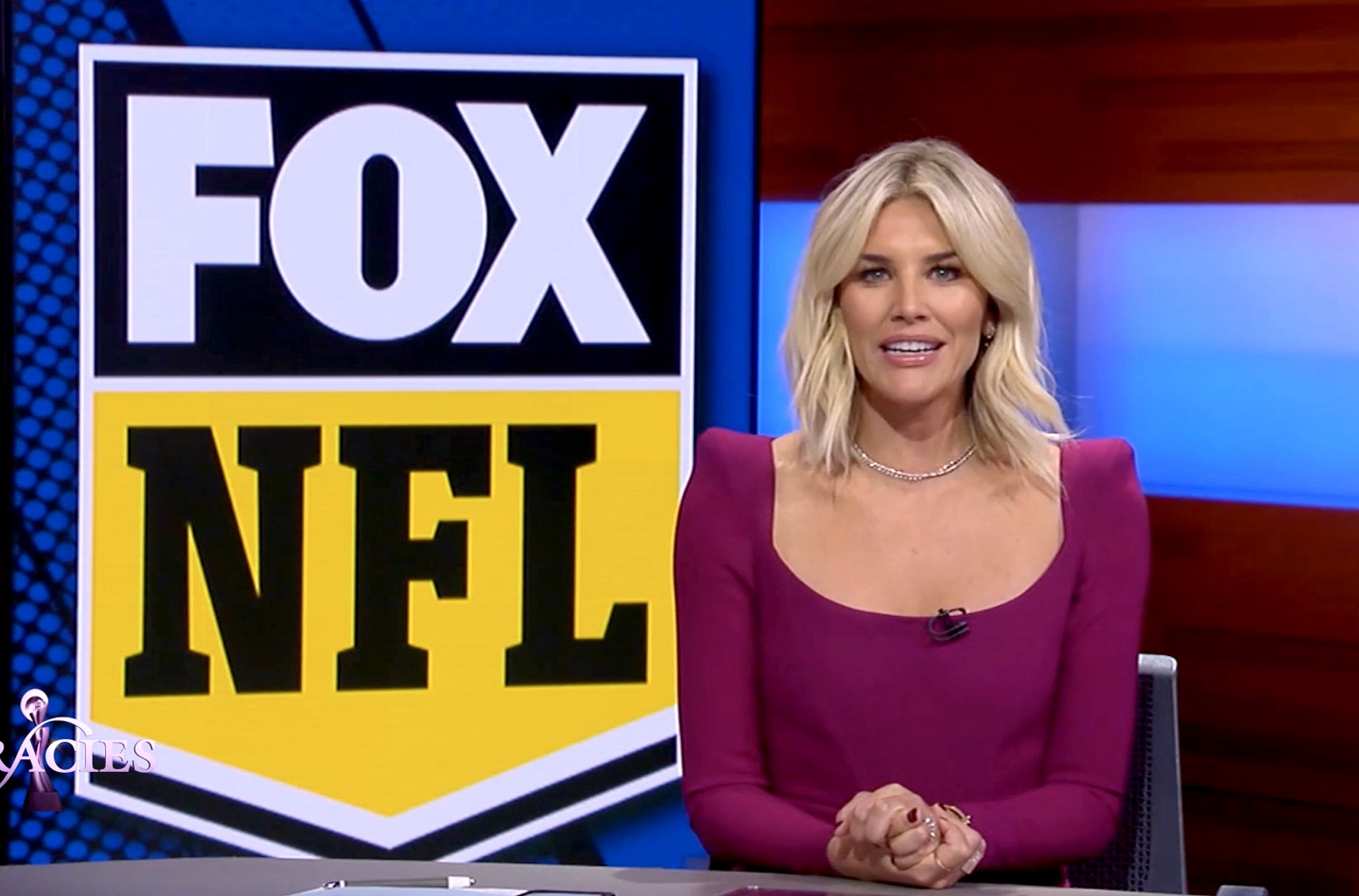 Like most college students, Charissa Thompson stood a long way from her dream job after graduation. With a degree from Cal-Santa Barbara in hand and broadcasting on her mind, she took a job in human resources at Fox Sports. Thompson admitted to Sports Illustrated that she lied in the job interview by saying she looked forward to that career path. She fessed up to it and landed the job anyway.
"He ended up giving me the job because I was honest and a big part of the job was honesty," she said.
That gave Thompson the break that she needed, and she took advantage by spending her free time in the Fox Sports production room to learn how to edit game highlights for football and everything else.
Thompson landed an off-camera job in 2007 at Fox's regional sports network in Colorado, and that turned into fill-in assignments as a studio host. It didn't take Fox executives long to bring her to Los Angeles, where she hosted Best Damn Sports Show Period during the week and filled in occasionally as a college football and NFL sideline reporter.
Charissa Thompson credits lessons from everyday life
Whether it's Stephen A. Smith arguing with the co-host du jour on ESPN or Curt Menefee hosting the NFL pregame show on Fox, studio shows are less spontaneous than viewers realize. While responses may be of the shoot-from-the-hip variety and trigger genuine debates, the day's topics are plotted out before the show begins. Even guests in one-on-one interviews typically know what's coming.
Where Charissa Thompson does some of her best work is in keeping the conversations flowing. She succeeds by:
Listening to responses rather than preparing to ask the next question on her list, resulting in follow-up questions that reveal more.
Picking up on non-verbal communication that tips her off as to what the interviewee is feeling.
Appearing on the 10 Questions With Kyle Brandt Podcast, Thompson credited the jobs she held before getting into broadcasting, including working retail at a department store, waitressing at Cheesecake Factory, and running her own coffee stand.
"For me, it all comes down to greeting a table that you are waiting. I have to establish a connection where it's like, 'Hi, I'm Charissa. I'll be taking care of you.' For me, it's sort of reading people. If the interview subject is standoffish, I immediately go, 'You don't like interviews, do you?' I'm already going to say what that person is thinking. For me, it's about reading people and what they want."

Charissa Thompson
She also credited red-carpet interviews before awards shows and movie premieres for sharpening her interview skills.
"You've got the publicist saying, 'You've got two questions, let's go,'" Thompson said. "You have to immediately try to establish rapport with someone and do it authentically. I like to believe that's a gift I have."
The Fox Sports personality continues to branch out
Charissa Thompson capitalized on her early success at Fox Sports by moving on to brief gigs with Versus and Yahoo Sports, followed by joining ESPN in 2011 to host Numbers Never Lie and SportsNation.
When Fox launched two full-time sports networks in 2013, Thompson returned to her roots to handle a variety of show assignments. She now hosts Fox NFL Kickoff on Sundays and recently began a role as the Las Vegas correspondent for Extra, where she was a host from 2014-17.
In addition, Thompson and Fox colleague Erin Andrews launched the Calm Down with Erin and Charissa podcast, described as "conversations you would have with your friends when you think others aren't listening."
Like Sportscasting on Facebook. Follow us on Twitter @sportscasting19.