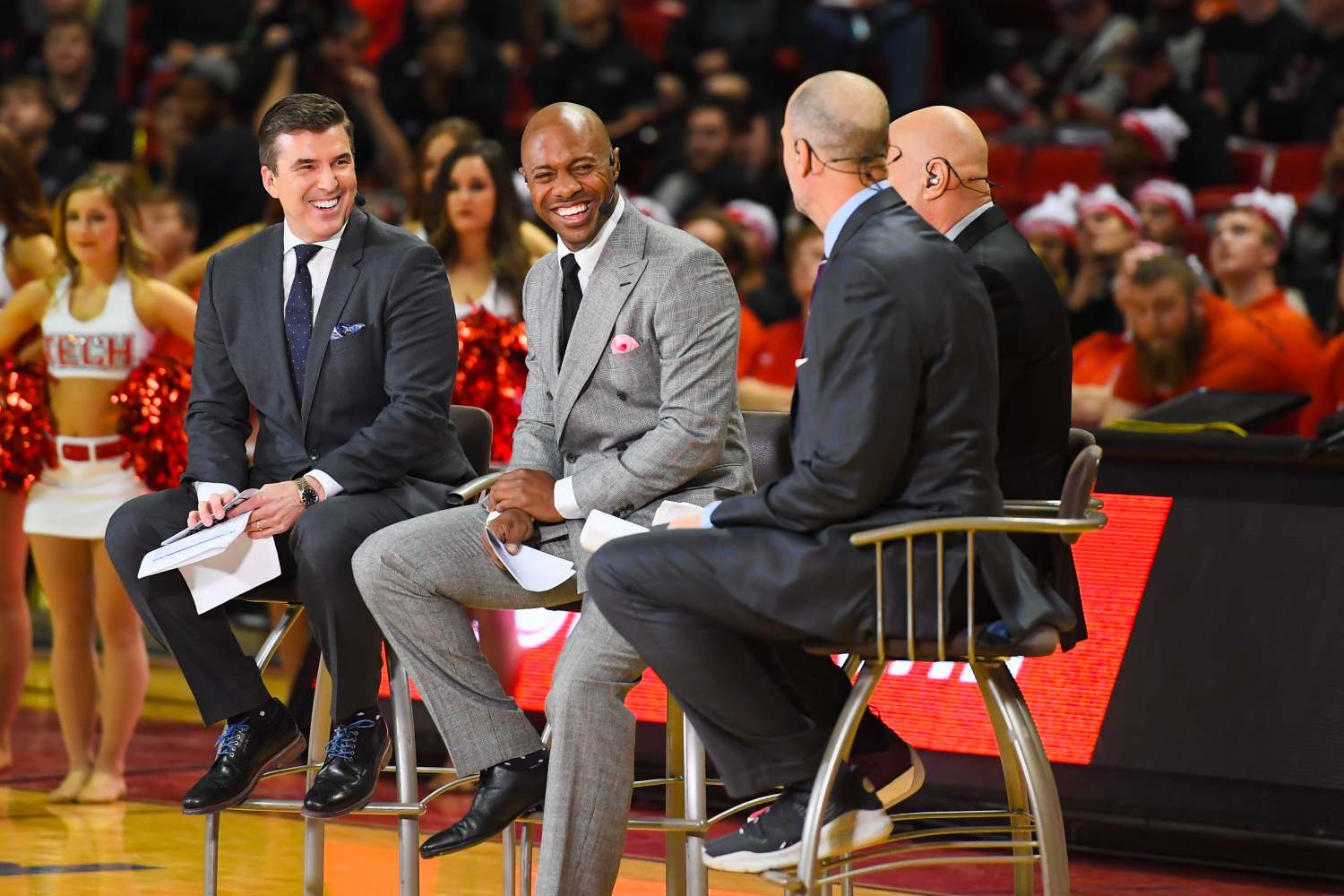 ESPN's Jay Williams Has a Nice Net Worth Despite His Disappointing Basketball Career
Jay Williams has become a star at ESPN. He was previously a star at Duke before having a disappointing pro career. So, what is he worth?
Jay Williams was a star college basketball player at Duke. He is now a star at ESPN after he had a disappointing career in the NBA. Despite his time in the NBA being very short, and not going the way he or fans wanted it to, Williams has still made a decent amount of money in his life. So, what is his net worth?
Jay Williams was a star at Duke
In college for the Duke Blue Devils, Williams was one of the best players in the entire country. In his first season there, he averaged 14.5 points per game, 6.5 assists, and 2.4 steals. He ultimately earned ACC All-Freshman honors that season, along with third-team All-ACC honors. Williams also won the ACC Tournament MVP award that season.
Then in 2000-01, Williams and Duke had a special season. He averaged 21.6 points per game, 6.1 assists, and two steals. He was ultimately a consensus First-Team All-American and helped lead Duke to a national championship win. 
In his final college season, Duke did not win another title, but Williams averaged 21.3 points per game, 5.3 assists, 3.5 rebounds, and 2.2 steals. He ultimately won the AP Player of the Year award and the Wooden Award that season. 
He had a disappointing pro career
His play in college led to the Chicago Bulls selecting him with the second overall pick in the 2002 NBA draft. He, however, had somewhat of a disappointing rookie season. Williams ultimately complained about playing time that year, the Chicago Sun-Times reported. He averaged 9.5 points per game, 4.7 assists, and 1.1 steals in 26.1 minutes per game as a rookie. 
In June 2003, though, Williams got into a horrible, life-changing motorcycle accident, according to the Chicago Sun-Times.
"I was 21 and on my bike, just cruising along in Chicago," Williams said, according to Men's Health. "I revved it three times while it was in neutral, and on the third rev the bike slipped into second gear. The next thing you know, I go from 35 miles per hour to 65, and I pop a wheelie. I saw I was going toward this utility pole. I tried to turn my bike around it, but I ended up clipping the whole left side of my body. I remember spinning in the air, and then lying on the ground screaming at myself, 'You threw it all away!'"
His injuries from the accident kept him from ever being able to have success in the NBA. His rookie year was his lone season in the league.
Jay Williams is now a star at ESPN
Williams was an analyst for CBS College Sports Network in 2007. Then, in 2008, Williams became a game and studio analyst at ESPN after working as a commentator at the network in 2003, according to ESPN Press Room. He then joined College GameDay at the start of the 2014-15 college basketball season.
He has since become a well-known personality on the network. Williams is an analyst on NBA Countdown, and regularly contributes to Get Up, First Take, and The Jump.
Additionally, the New York Post recently reported that ESPN will soon launch a new radio show in August 2020 with Williams, Keyshawn Johnson, and Zubin Mehenti. 
What is Jay Williams' net worth?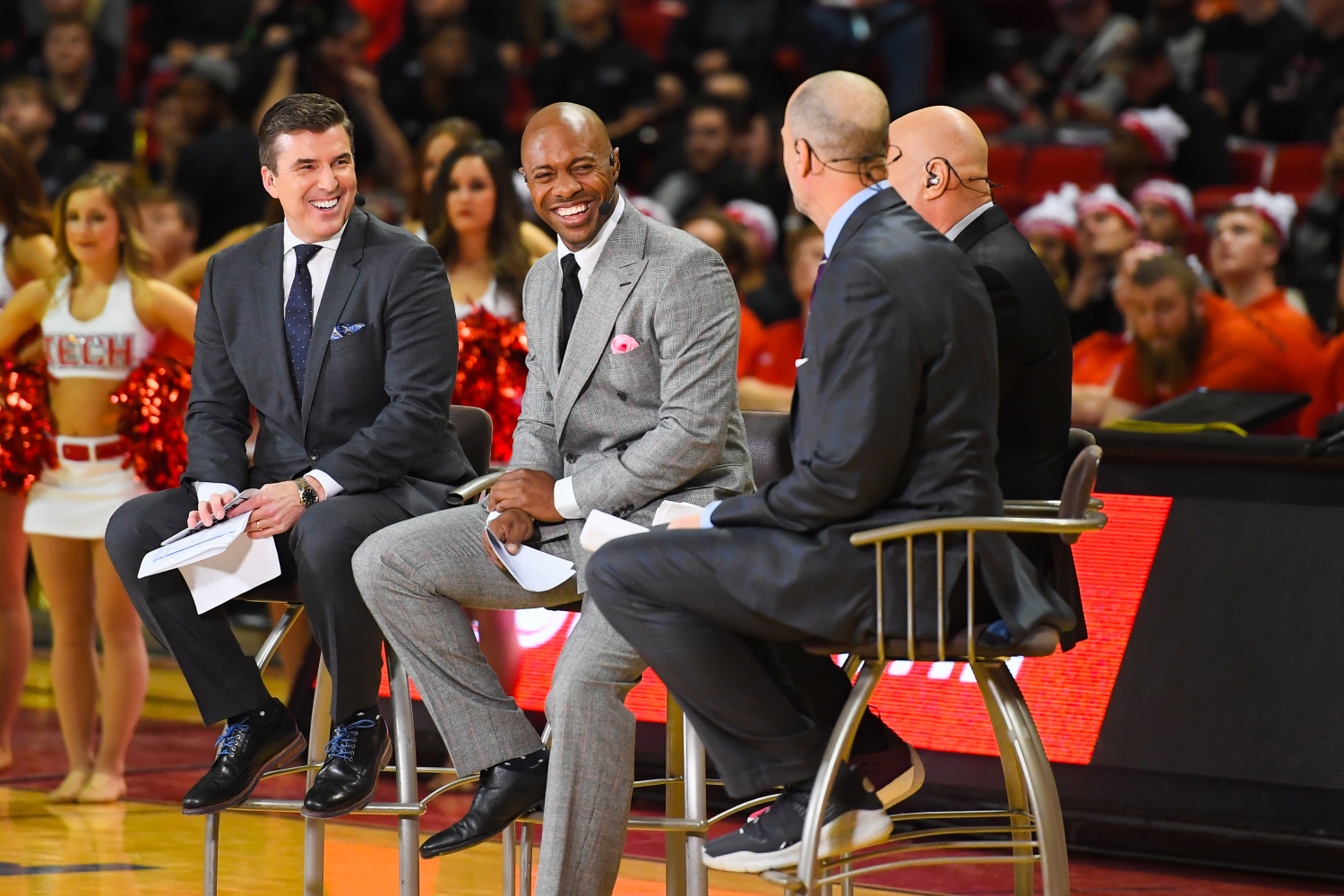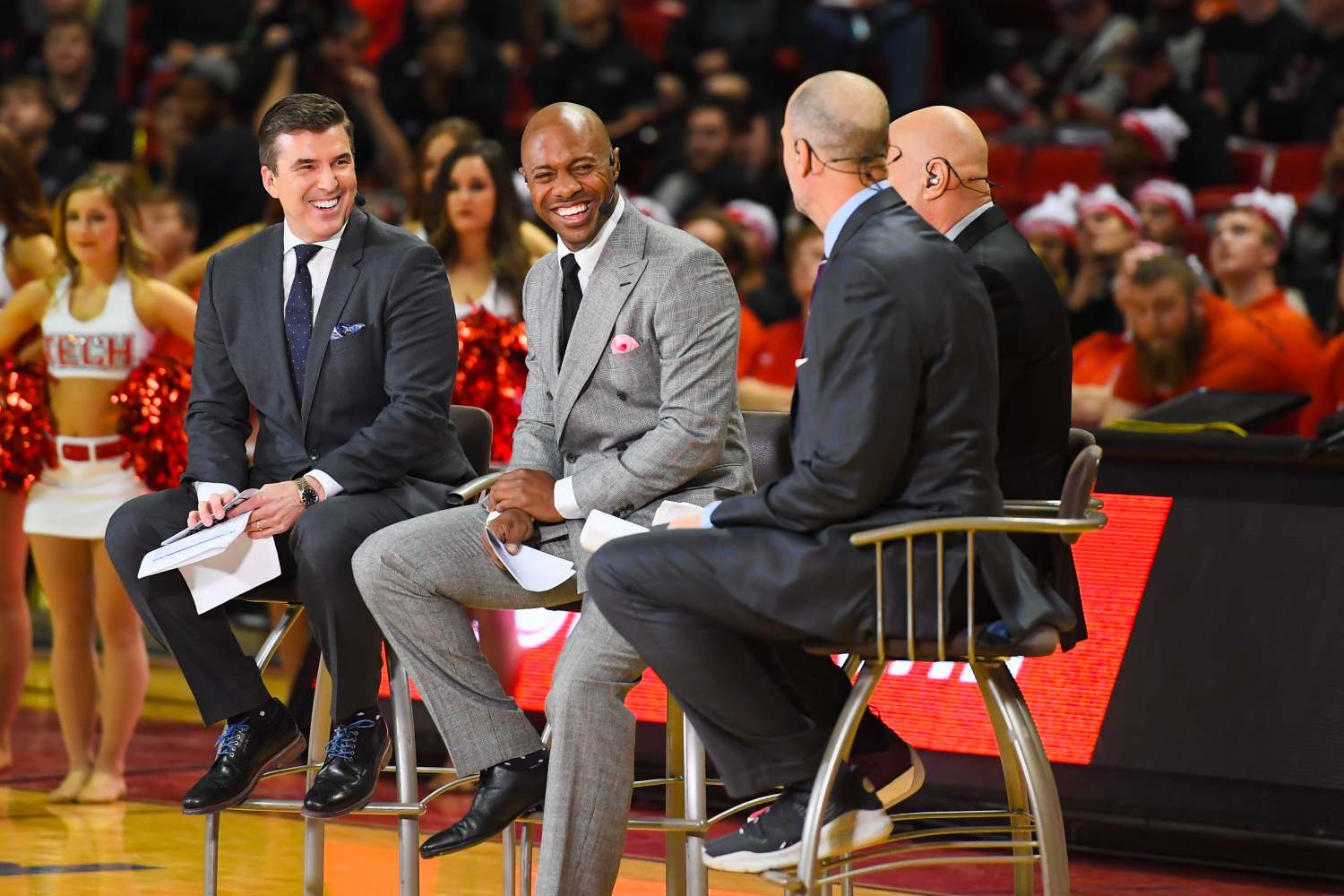 Williams maybe did not play in the NBA nearly as long as he planned to. If he had, he could have made a lot of money as a hooper. However, he has still had a successful career as an analyst. 
Despite his disappointing pro career, Williams is worth an estimated $4 million, according to Celebrity Net Worth. 
Williams is certainly a great representation of how important it is to be talented at more than just one thing. His career as an analyst at ESPN has paid off.
Stats courtesy of Sports Reference and Basketball Reference