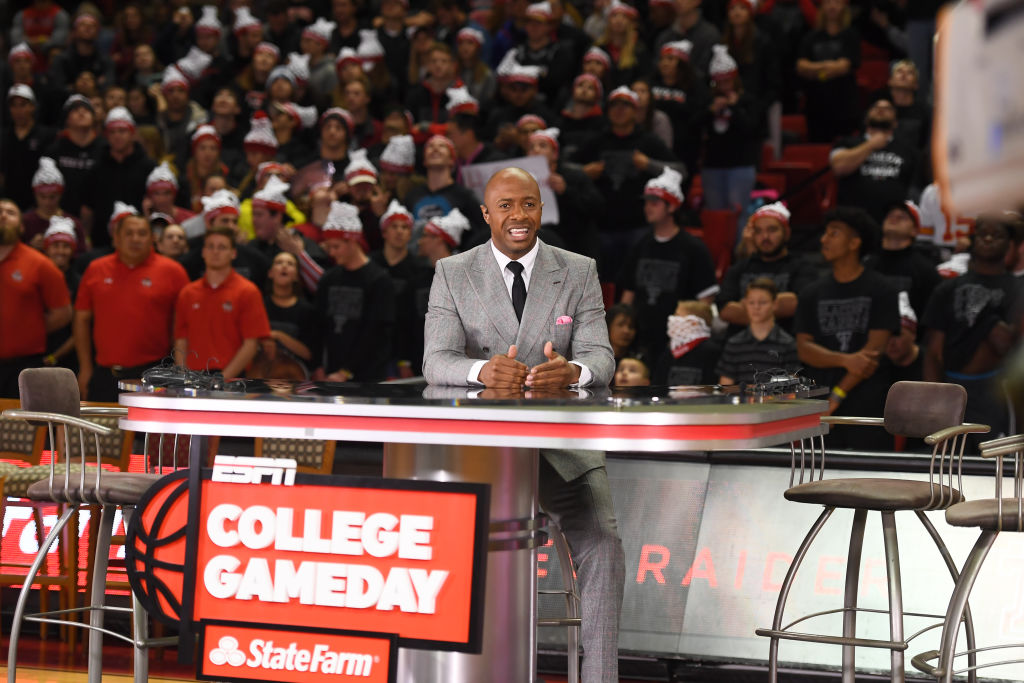 Jay Williams Actually Suggested That the NBA Could Play Postseason Games on a Cruise Ship
Some ideas sound strange, but are crazy enough to work. Then, there's Jay Williams idea of finishing the NBA season on a cruise ship.
With all of the major leagues suspended, sports fans everywhere are desperately waiting for their favorite leagues to resume. ESPN's Jay Williams is no exception. The former Duke guard and current ESPN analyst even floated a bold idea to get the NBA season back underway as soon as possible: playing the games on a cruise ship.
Some ideas may seem outlandish, but, in the long run, are crazy enough to work. Williams' latest proposal, though, isn't one of those.
The NBA season is suspended until further notice
While it might seem like an eternity ago, the NBA was still playing games on March 11. That night, however, the entire sporting world changed.
In Oklahoma City, the Thunder and Jazz seemed ready to start their game when everything stopped. Both teams returned to their respective locker rooms; fans in the stands simply waited. After roughly half an hour, the game had been canceled as Rudy Gobert tested positive for COVID-19.
"The NBA is suspending game play following the conclusion of tonight's schedule of games until further notice," the league said in a statement issued that night. "The NBA will use this hiatus to determine next steps for moving forward in regard to the coronavirus pandemic."
While there's still plenty of uncertainty, one thing is clear: the NBA, or any other professional sports for that matter, won't be returning anytime soon.
Jay Williams really suggested playing NBA games on a cruise ship
It goes without saying that everyone wants life to return to normal as quickly as possible. For ESPN's Jay Williams, normalcy includes professional sports, even if they're being played in unconventional circumstances.
"Maybe if you can take two of those massive cruise ships, and there's testing before everybody goes on the ship," Williams explained on Monday. "You allow the player and their immediate family being that wife or their kids are allowed to go with them."
Each ship would theoretically contain the teams from one half of the league; the Eastern Conference would hold their playoffs on one ship, while the Western Conference would hold theirs on the other. The two conference champions would then meet for the NBA Finals and, once the season was over, everyone could return to shore.
There's no way that can actually happen, right?
In theory, placing teams in a protective "bubble" isn't that farfetched. Leagues like the Chinese Basketball Association and the English Premier League have toyed with the idea, but nothing is set in stone; the NBA itself could even try isolating teams in Las Vegas. Playing games on a cruise ship, however, takes worst aspects of that plan and bumps them up a notch.
From a pure gameplay perspective, playing season-deciding games on a boat is far from perfect; while fans want to see sports return, no one would be happy if their team was eliminated due to a rogue wave. There would also be plenty of logistical issues, like ensuring everyone is healthy before they boarded the boat. Social distancing, after all, is hard to maintain when you're literally trapped on a ship at sea.
Everyone wants professional sports to return, but playing basketball games on cruise ships is a bridge too far. The world simply isn't a normal place right now; there are more important things to take care of before we can start worrying about throwing a ball through a metal ring again.