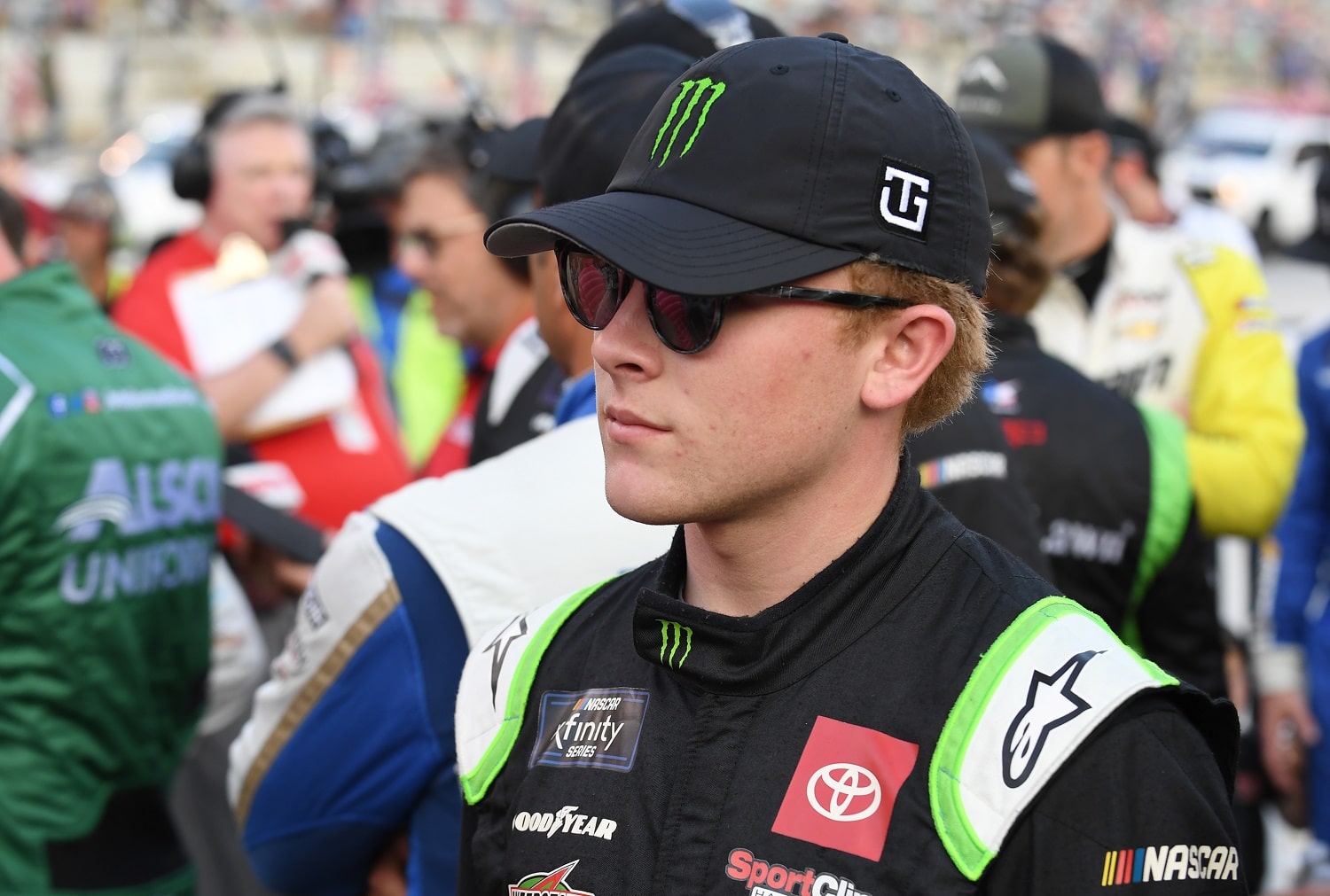 Everyone Ok'd the Ty Gibbs Decision, so Who'll Take the Blame if Something Goes Wrong?
Ty Gibbs will finish out the season driving the No. 23 Toyota, the manufacturer's top racing executive said.
There is little doubt Ty Gibbs can handle driving Xfinity cars on Saturdays and then competing in the NASCAR Cup Series on Sundays. He's a healthy 19-year-old and has been taking on the challenge for two months.
Heck, Kyle Busch raced 84 times in 2008 and 86 the year after that. It was so detrimental to him that he won 41 times over two seasons and another 162 times since in the three NASCAR national series.
That helps explain why Gibbs will continue performing double duty for the remainder of the season unless Kurt Busch is able to return. That doesn't mean, though, that there won't be second-guessing if something goes wrong and costs Gibbs a shot at a championship.
Figure on a whole different race then – this one to escape blame.
NBC reports Ty Gibbs is staying in the No. 23 Toyota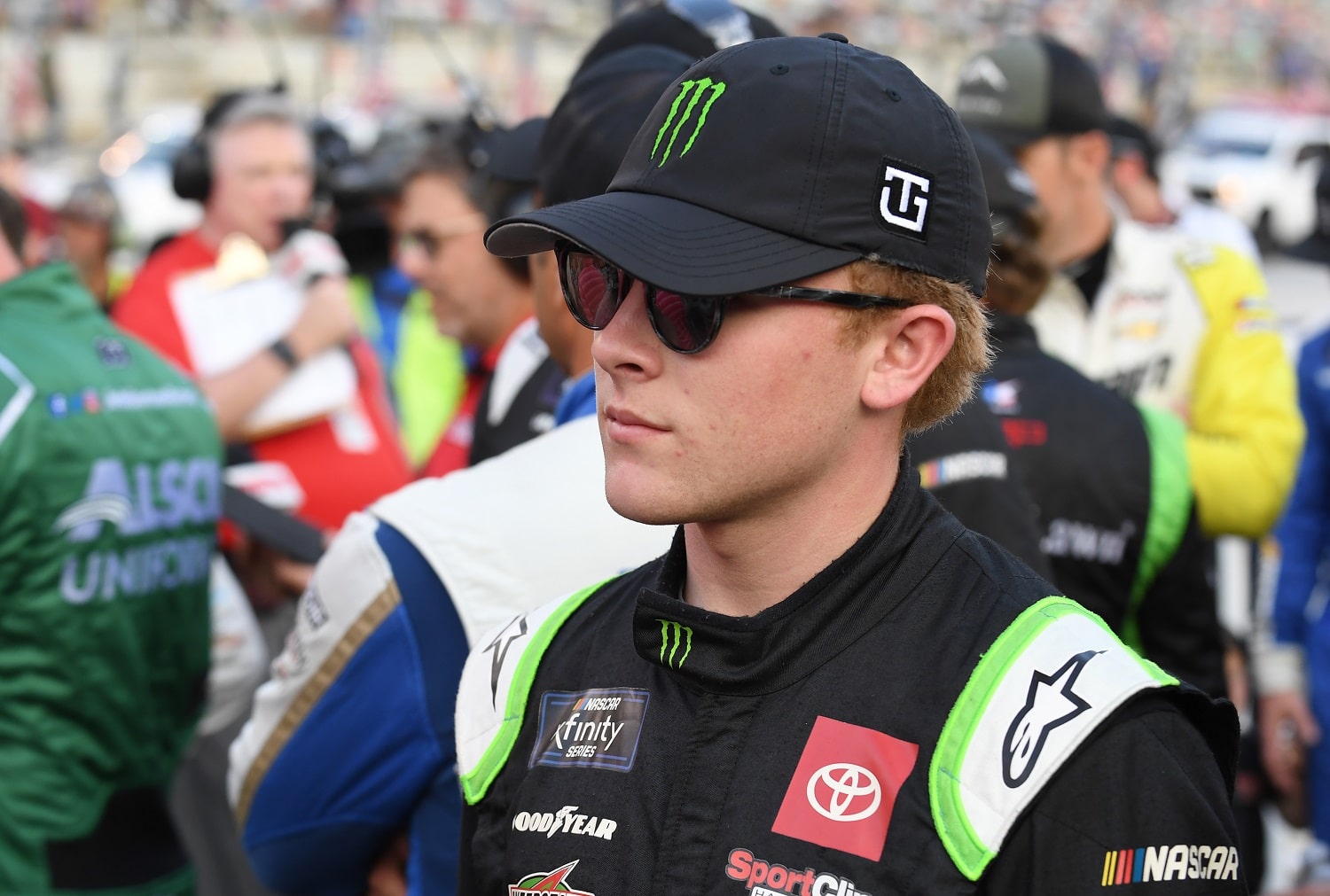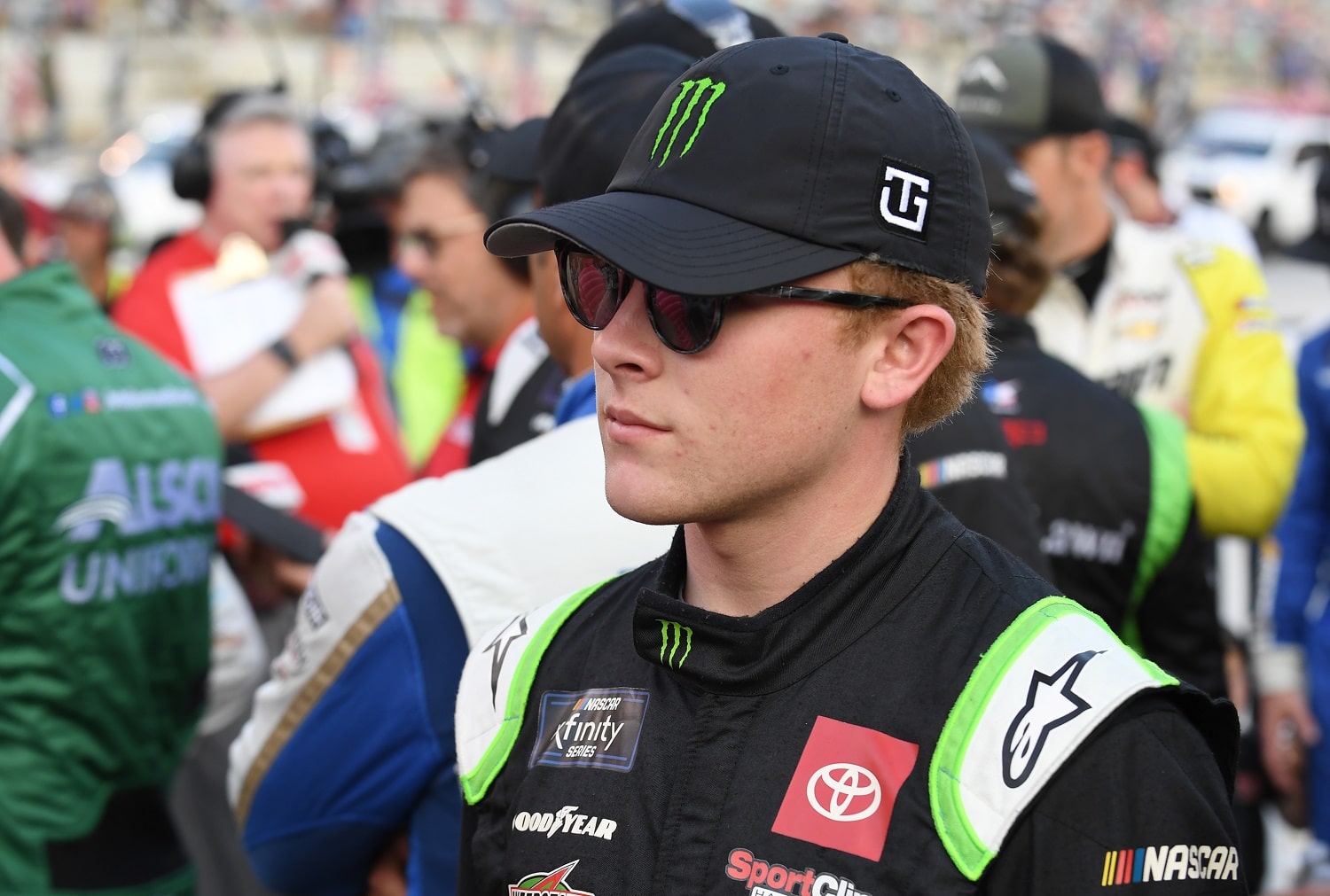 Ty Gibbs will make his Xfinity Series playoffs debut for Joe Gibbs Racing on Saturday at Texas Motor Speedway in the Andy's Frozen Custard 300. He begins the battle for the championship seeded second to Noah Gragson.
The following afternoon, Gibbs will drive the No. 23 Toyota in the AutoTrader EchoPark Automotive 500, which launches the second phase of the Cup Series playoffs. Gibbs isn't eligible for that series' season championship. Rather, he continues to fill in at 23XI Racing for Kurt Busch, who has been out since an accident during qualifying at Pocono.
And that will be the routine for the remainder of the season. David Wilson, the president of Toyota Racing Development, told NBC Sports that Gibbs will stay in the Cup Series unless Busch is ready to return.
"We're comfortable with Ty running both for the foreseeable future," Wilson said. "We still don't know what Kurt is going to do. To be fair, he left the door open to potentially get back into the car before the end of the season. (Gibbs) is learning a lot."
The decision squelches the notion that John Hunter Nemechek might take over Cup Series rides from Gibbs. The 23XI team brought Nemechek, currently a truck series contender, to Homestead-Miami on Tuesday to get some seat time during testing conducted by NASCAR.
Twice the schedule, twice the risk for Ty Gibbs
In the context of contending for the Xfinity Series championship, there's admittedly little that can go wrong while driving twice per weekend. Racing is inherently dangerous, but injuries like the one that has sidelined Kurt Busch are rare. Minor scrapes and bumps in a Sunday race won't affect a driver the following Saturday.
"I don't think any of us have the mentality that we're putting him in harm's way wheeling a Cup car," said David Wilson, Toyota's top racing executive. "We know, obviously, that hits can be harder with this car, and we know that the teams and NASCAR are working on that. We're not going to put any of our drivers in a car that we believe is inherently unsafe." 
The tradeoff is experience. With Kyle Busch leaving for Richard Childress Racing at the end of the season, Gibbs almost certainly will take over the No. 18 Toyota at Joe Gibbs Racing. Every race he tackles now makes him that much more prepared for 2023.
It's not like he's the only Xfinity Series driver doubling up
Top Xfinity Series seed Noah Gragson is another driver who'll compete in Sunday's NASCAR Cup Series race. Gragson drives in the Xfinity Series for JR Motorsports and in the big series for Kaulig Racing and Beard Motorsports.
Gragson will be driving the Kaulig No. 31 Chevy on Sunday. One of the drivers sharing that ride with him during the season is AJ Allmendinger, who won the regular-season title in the Xfinity Series. Landon Cassill, who just missed an Xfinity playoff spot last weekend at Bristol, will also compete in both weekend races.
Gragson heads to the Cup Series next season with Petty GMS. For now, he holds a 13-point lead over Ty Gibbs to kick off the Xfinity playoffs. That puts him in command for now but also puts his teams in position to be second-guessed should something go wrong while driving Next Gen cars.
All stats courtesy of Racing Reference.
Like Sportscasting on Facebook. Follow us on Twitter @sportscasting19 and subscribe to our YouTube channel.
Got a question or observation about racing? Sportscasting's John Moriello does a mailbag column each Friday. Write to him at [email protected].