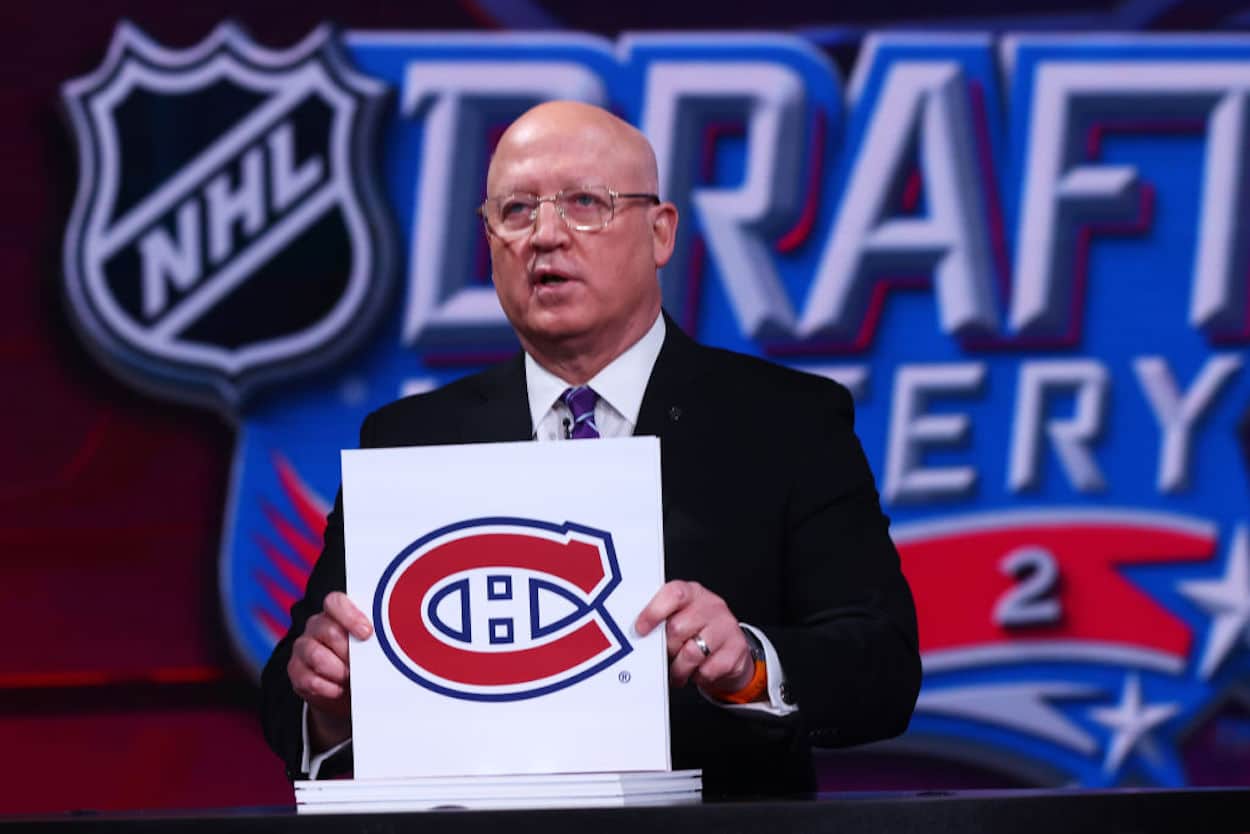 Everything to Know About the 2022 NHL Draft
While the NHL draft might not receive the same hype as other events, it can be a make-or-break night for your favorite team.
While hockey may be a winter sport, two of the biggest events on the NHL calendar take place during the height of summer. First, the annual entry draft gives teams a chance to stock their cupboard with a new batch of talent. Then, shortly after, free agency opens, giving general managers another chance to improve their roster.
With that in mind, let's take a look at the 2022 NHL draft and break down everything you'll need to know about the event.
Where and when does the 2022 NHL draft take place?
While Canada hasn't had much luck during the Stanley Cup playoffs for quite some time, the country will host the 2022 NHL draft. This year's edition of the event will take place in the Bell Centre, which is the home of the Montreal Canadiens.
The festivities will kick off on Thursday, July 7, when round 1 begins at 7 pm Eastern. The rest of the draft, rounds 2 through seven, will take place on Friday, July 8. The action starts at 11 am Eastern and will run throughout the day.
Where can you watch this year's draft?
In recent years, NHL action was largely confined to the NBC Sports network. Ahead of the 2021-22 campaign, however, the league inked a big-time deal with ESPN and Turner. That paid dividends in terms of viewership, and it will also affect this year's draft.
In the United States, the first round 2022 NHL draft will air on ESPN and stream on ESPN+. The second day of action will move to the NHL Network. In Canada, you can catch everything on Sportsnet, TVA Sports, and SportsNet Now.
Who are the top prospects in the 2022 NHL draft?
In most drafts, there tend to be a couple of prospects who pull away from the pack. This year's NHL draft class, while viewed as an average group, is no exception.
Just about everyone's big board is highlighted by Shane Wright and Juraj Slafkovsky. As laid out by Corey Pronman of The Athletic, the former is a center with a game comparable to Mika Zibanejad; he might not be exciting, but he plays center and does everything well.
Slafkovsky, a big Slovakian winger, profiles like Rick Nash. He has the capability to be an elite scorer at the NHL level, but, in theory, it's a bit easier to find a talented winger than a do-it-all center.
After that, Logan Cooley, David Jiricek, and Simon Nemec have legitimate potential.
Which team has the first overall pick in this year's NHL draft, and what is the overall draft order?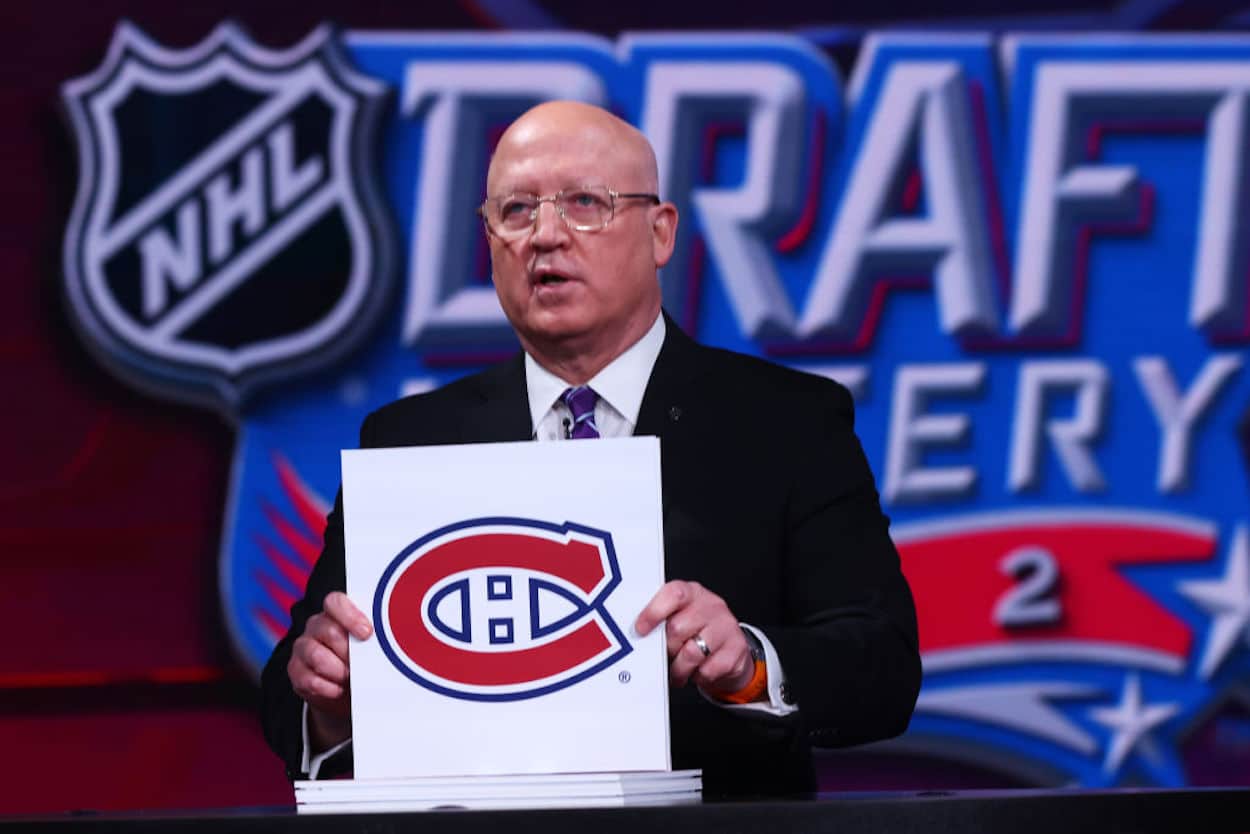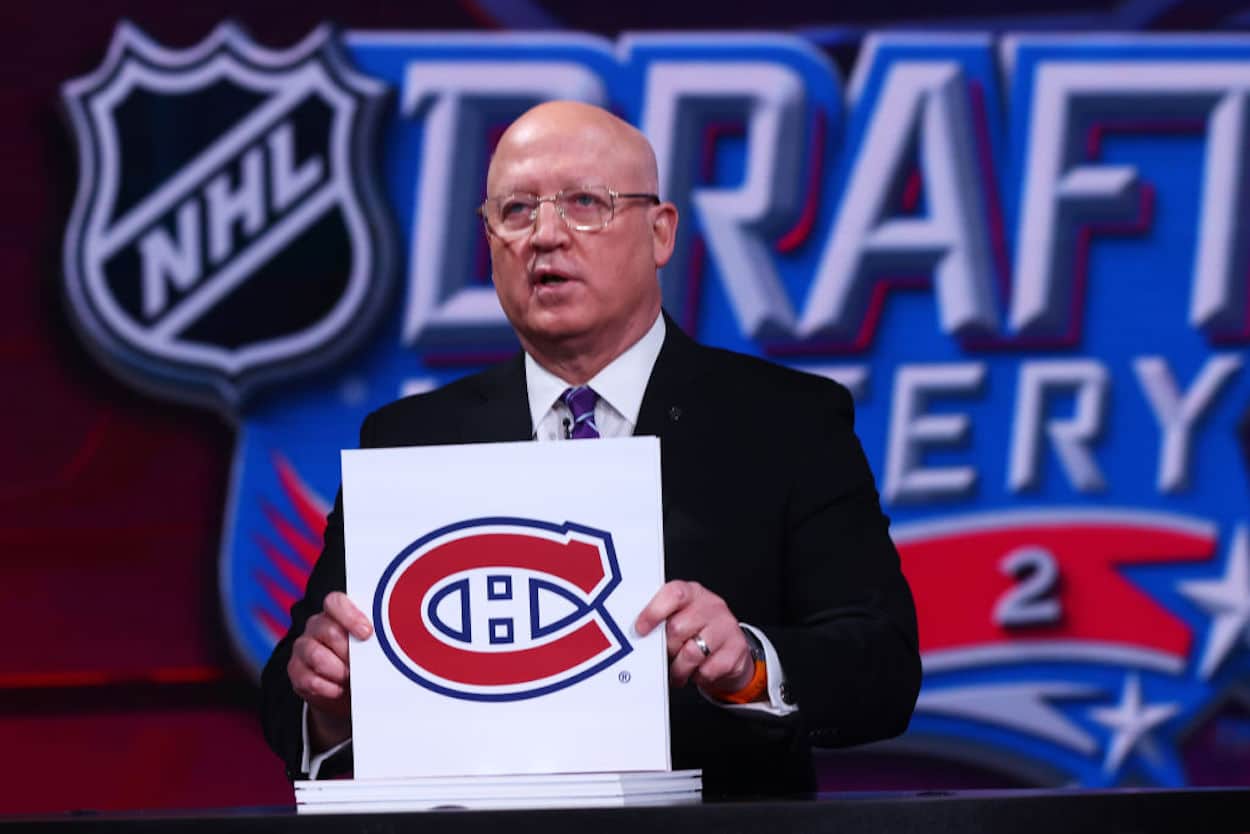 For better or worse, the NHL team with the worst record doesn't always end up with the top pick in the draft. The league uses a lottery system which, while weighted, can produce some surprises. This year, though, things worked out.
The Montreal Canadiens, who finished in 32nd place, have the first overall pick. They're followed by the New Jersey Devils, who moved up through the lottery, and the Arizona Coyotes. The full first-round order is as follows:
| | |
| --- | --- |
| 1 | Montreal Canadiens |
| 2 | New Jersey Devils |
| 3 | Arizona Coyotes |
| 4 | Seattle Kraken |
| 5 | Philadelphia Flyers |
| 6 | Columbus Blue Jackets (via Chicago) |
| 7 | Ottawa Senators |
| 8 | Detroit Red Wings |
| 9 | Buffalo Sabres |
| 10 | Anaheim Ducks |
| 11 | San Jose Sharks |
| 12 | Columbus Blue Jackets |
| 13 | New York Islanders |
| 14 | Winnipeg Jets |
| 15 | Vancouver Canucks |
| 16 | Buffalo Sabres (via Las Vegas) |
| 17 | Nashville Predators |
| 18 | Dallas Stars |
| 19 | Los Angeles Kings |
| 20 | Washington Capitals |
| 21 | Pittsburgh Penguins |
| 22 | Anaheim Ducks (via Boston) |
| 23 | St. Louis Blues |
| 24 | Minnesota Wild |
| 25 | Toronto Maple Leafs |
| 26 | Montreal Canadiens (via Calgary) |
| 27 | Arizona Coyotes (via Carolina) |
| 28 | Buffalo Sabres (via Florida) |
| 29 | Edmonton Oilers |
| 30 | Winnipeg Jets (via New York Rangers) |
| 31 | Tampa Bay Lightning |
| 32 | Arizona Coyotes (via Colorado) |
After the first round, the draft order will revert to the inverse standings. New Jersey, for example, will be the fifth pick of the remaining rounds (barring trades) since they moved up via the lottery.
When will the drafted players make it to the NHL?
This is when things get a bit tricky. In the NFL and NBA, drafted players will usually step right onto the professional roster. Even if you aren't a star, you'll probably have a chance to sit on the bench and earn some occasional minutes. Hockey, however, doesn't roll that way.
For the most part, only the top handful of picks will have a chance of making their team's roster as a rookie; even then, they're not going to step directly into a starring role. The NHL largely keeps things old school, meaning young players have to earn their minutes, prove they can play with men, and all those other cliches.
Drafted players can be assigned to minor league rosters (either the AHL or the ECHL) or returned to their previous team, whether that's in major juniors, the NCAA, or Europe. There are also some situations when players don't sign with the team that drafted them — think of Adam Fox as a recent example — but let's not get bogged down in that right now.
Why does Gary Bettman get booed at the NHL draft?
While this topic might seem a bit goofy, booing Gary Bettman is as much a part of the NHL fandom as anything else. Every time the commissioner steps onto the stage, you can expect to hear some fans giving him a hard time.
Without religitating Bettman's entire career, he's generally come to be viewed as a businessman who never really cared about hockey. If you combine that reputation with some of his choices — like expanding the league into the Sun Belt, presiding over multiple work stoppages, and leaving ESPN for the Outdoor Life Network — that perception does make some sense.
It's also worth noting that the reception could be even more pronounced in Quebec. Bettman allowed the Nordiques to leave the province in 1995 and, despite expanding the league since then, hasn't brought a team back to la belle province.
Bettman has also seemed to embrace the booing and turned into something of a pro-wrestling-style heel in recent years, which only encourages the crowd to let him hear it.
Like Sportscasting on Facebook. Follow us on Twitter @sportscasting19 and subscribe to our YouTube channel.