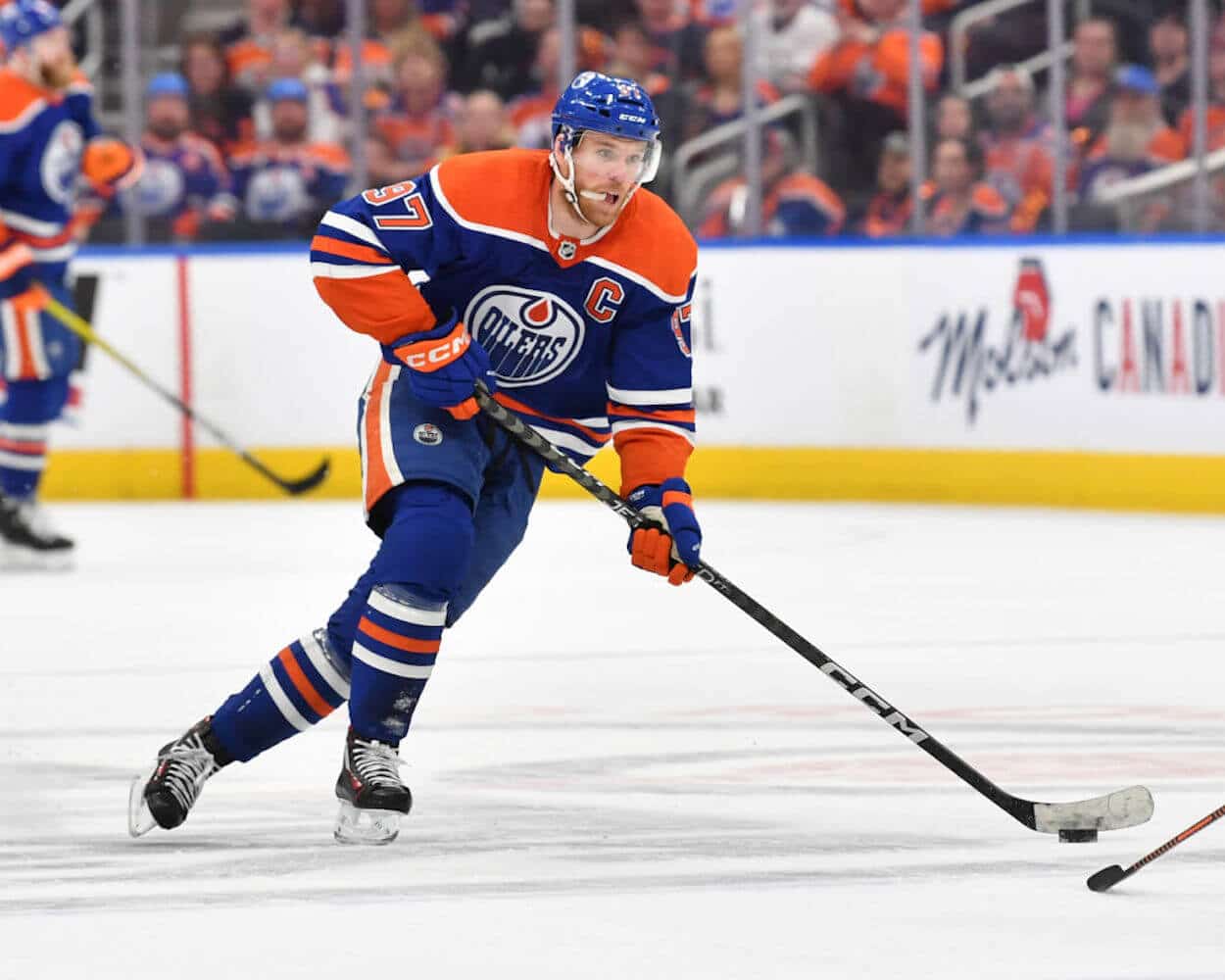 Connor McDavid Never Forgot an Old Friend, Even After Being Drafted First Overall
While most teenagers would want to celebrate after being drafted into the NHL, Connor McDavid had a different priority in mind.
At this point in time, it's safe to say that Connor McDavid is incredibly talented. The Edmonton Oilers captain has skill to burn, and a single glimpse at his stat line will confirm that reality. You don't break the 150-point plateau by accident, after all. The center is more than just a gifted offensive player, though. He's a strong skater, possesses fantastic speed, and has improved his defensive play over the years.
The forward's star qualities, however, aren't limited to the ice. He's apparently a pretty good guy, even away from the rink.
Don't believe it? Consider this story from draft night when, despite moving on to bigger and better things, he never forgot about an old friend.
Connor McDavid could have turned the page, but he wanted to see Travis Dermott get drafted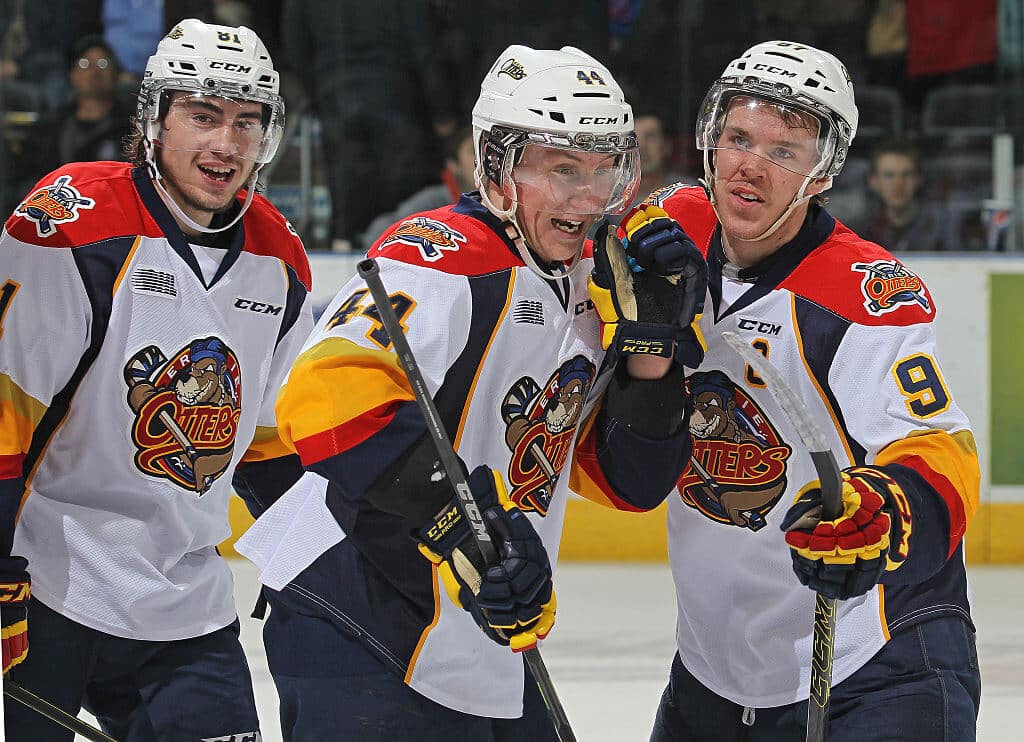 For a professional athlete, being drafted represents a major milestone. Not only does it mean that years of blood, sweat, and tears have paid off, but it also signifies that fame and fortune are right around the corner.
That's the reality Connor McDavid was faced with during the summer of 2015. The forward wasn't just entering the NHL; he was stepping into the spotlight as the first overall pick. And while that reality would have given him license to celebrate his own success, the teenager had his eye on two separate prizes.
"We had a dinner party after [the first night of the draft] with the family and [Erie Otters coach] Kris Knoblauch and [Otters owner and executive] Sherry Bassin," agent Jeff Jackson remembered in a Hockey News oral history of McDavid's rise. "Connor was happy and relieved, like, 'Now it's time to prepare.' And that's how he thinks."
Getting ready for the pros wasn't the young star's only priority, though. Even when he could be basking in the glory of a life-changing moment, McDavid wanted to support a friend and teammate.
"Dave Gagner and I left around 2:30 a.m. because we had other clients who were going to be drafted in Round 2, which started at 9:00 a.m. the next morning," Jackson continued. "So we're saying goodbye to Connor, telling him that we'll see him back home, and he says, 'No, no, I'm coming with you in the morning, I want to see Travis Dermott get drafted.' That's Connor."
Dermott, for the record, played youth hockey with McDavid before reuniting with the star in Erie. He was selected early in the second round of the 2015 draft, joining the Toronto Maple Leafs.
McDavid also played a similar card after signing his $100 million contract extension
If you were feeling especially cynical, you might wonder if Connor McDavid felt like he had to be on his best behavior since he was the (metaphorical) new kid on the block. A similar choice later in his career, however, seems to eliminate that possibility.
After being drafted, McDavid established himself as a legitimate NHL star. Unsurprisingly, that meant the Oilers wanted to tie him down to a long-term extension, and both parties put pen to paper in July 2017. Edmonton got their man, and the star forward added $100 million to his bottom line.
While you might think that reality, combined with the fact that it was the offseason, would give McDavid reason to celebrate. You wouldn't be wrong, but No. 97 wasn't going to use his new deal as an excuse to slack off.
"I used to play with [retired forward] Gary Roberts, who Connor trains with in Toronto," Brooks Orpik told ESPN's Emily Kaplan. "Gary told me that when [McDavid] signed his new contract this summer, he went to Edmonton to do the press conference on a Sunday. And he took the first flight back to Toronto, even with the time change, on Monday morning, so he wouldn't miss his workout on Monday morning. Right after signing a $100 million contract. I don't know if there are too many guys in the league who would have done that."
That does make it easy to roll your eyes at McDavid — there are few things more "hockey" than turning down a well-deserved day off to keep working — anecdotes like Orpik's and Jackson's do help connect the dots. Does talent help explain why the Oilers' star is so widely respected? Partially, but remembering teammates and doing the hard work during the summers also play a role in making someone a captain.
And, based on Connor McDavid's body of work thus far, the efforts have paid off.