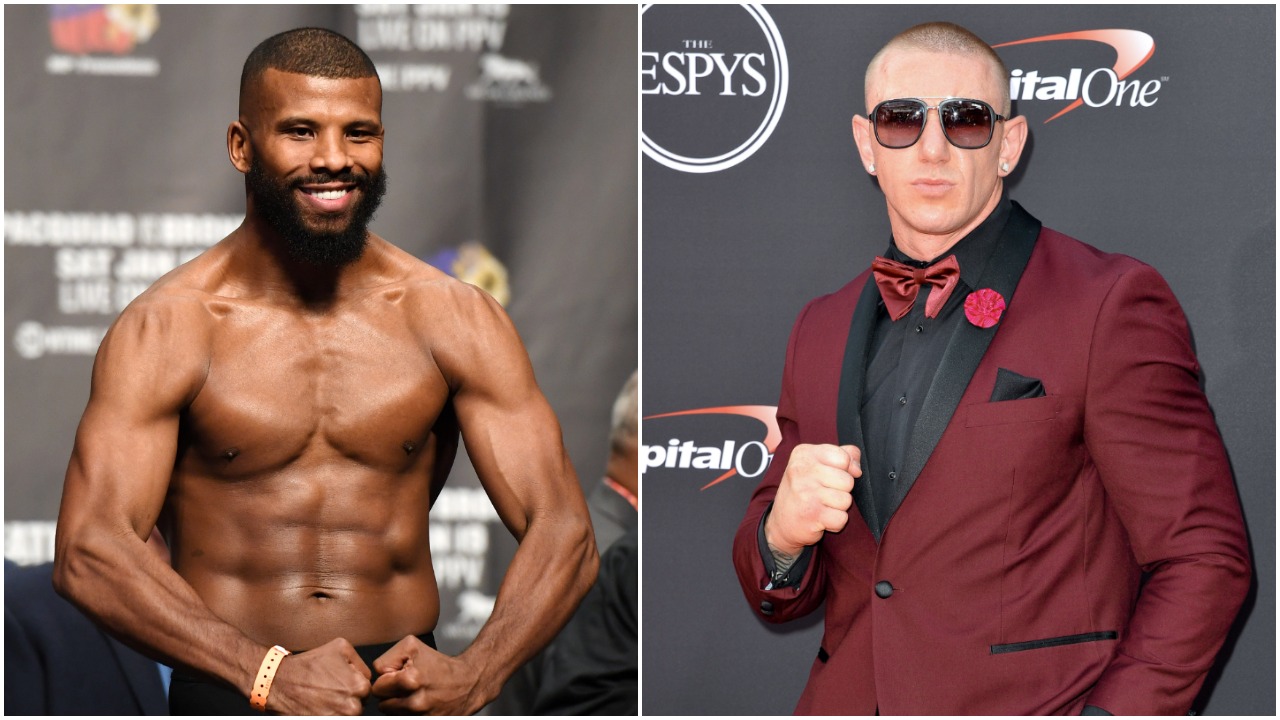 Everything You Need to Know About the Badou Jack vs. Blake McKernan Fight on the Mike Tyson vs. Roy Jones Jr. Undercard
A look at the Badou Jack vs. Blake McKernan light heavyweight battle that will take place on the undercard of the Mike Tyson vs. Roy Jones Jr. event.
The highly-anticipated Roy Jones Jr. vs. Mike Tyson exhibition bout is upon us but the two all-time greats aren't the only boxers on the card who have had championship gold around their waists. Former two-division champion Badou Jack will compete in one of the undercard fights on the main card as he battles undefeated Blake McKernan in an eight-round light heavyweight bout.
For those not familiar with Badou Jack and Blake McKernan, here's a quick crash course.
Badou Jack has held world titles in two weight classes
Badou Jack is certainly the more experienced of the two fighters. The 37-year-old Swede represented The Gambia at the 2008 Olympics in Beijing in the middleweight division before turning pro the following year.
After winning his first five fights, all by knockout, Jack moved to the United States to train with former heavyweight champion Shannon Briggs in 2010. He signed with Warrior Boxing Promotions in 2011, won six fights over the next two years, and then signed with Floyd Mayweather in 2013 with a record of 11-0. Jack went 5-0-1 in his next six fights but then suffered the first loss of his career in February 2014 to Derek Edwards via first-round TKO.
Badou Jack came back and reeled off two consecutive victories before being given a shot at the WBC super-middleweight title in April 2015. Jack defeated undefeated champion Anthony Dirrell that night in Chicago and held the title for close to two years before vacating it in January 2017 to move up to the light heavyweight division.
In August 2017, he defeated Nathan Cleverly to win the WBA light heavyweight title (a title he also later vacated) via fifth-round TKO and then challenged Adonis Stevenson for the WBC version of the title in May 2018, a fight that ended in a draw. Since then, Badou Jack has fought only two times, both resulting in losses. He enters the fight with Blake McKernan with a 22-3-3 record.
Blake McKernan is an Iraq veteran and has won all 13 of his pro fights
33-year-old Blake McKernan comes into his bout with 13 professional fights under his belt. McKernan was a machine gunner in the U.S. Army for three and a half years, which included a one-year stint in Iraq, before beginning his amateur boxing career in 2010 while attending Sacramento City College.
McKernan turned pro just before his 29th birthday and has recorded 13 wins in 13 pro fights since 2016, five of those victories coming via knockout. In 2019, he signed a multi-year deal with International Championship Boxing, the promotion known for holding pro boxing matches inside a MMA-style cage.
He's mainly fought in the cruiserweight division and this match with Badou Jack will be his bout as a light heavyweight. And an added fun fact for you…Blake McKernan has an eight-year-old son named Tyson, named for Mike Tyson, so he's naturally very excited to be on the Tyson vs. Jones undercard. Known for being very outspoken, McKernan knows he's the underdog going into this fight but he's certainly been enjoying the attention.
Badou Jack has essentially guaranteed a victory over Blake McKernan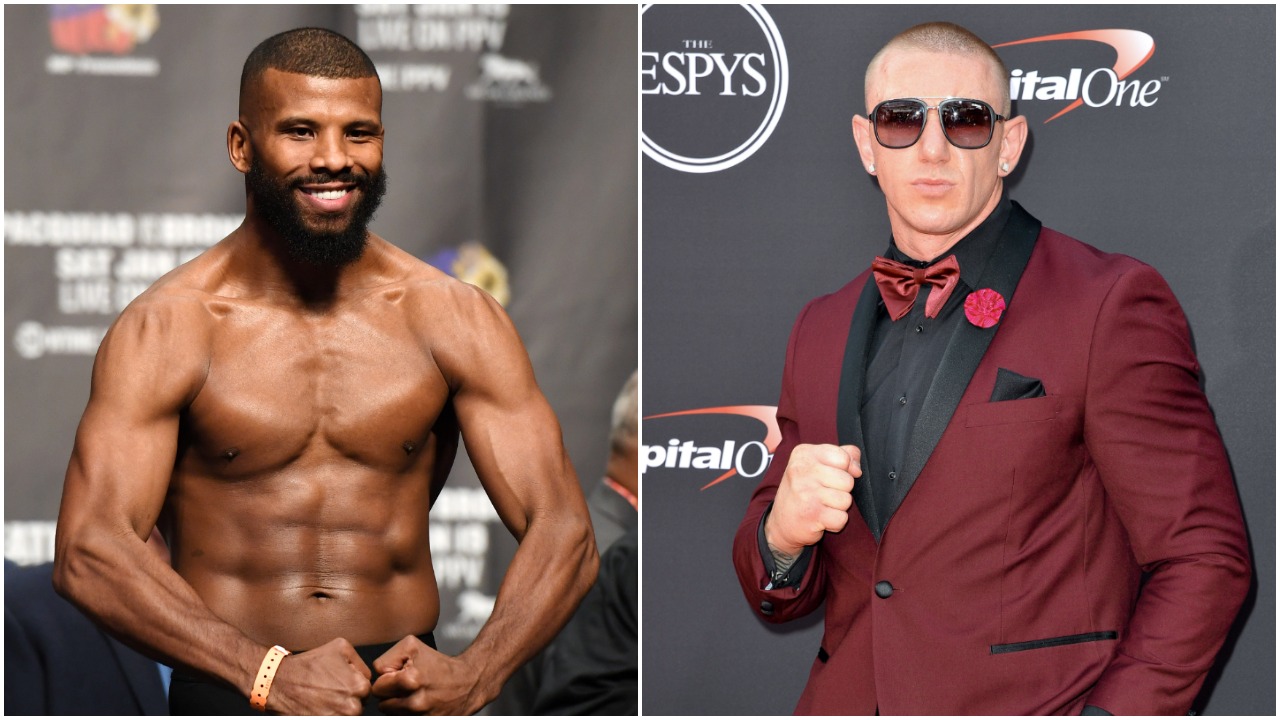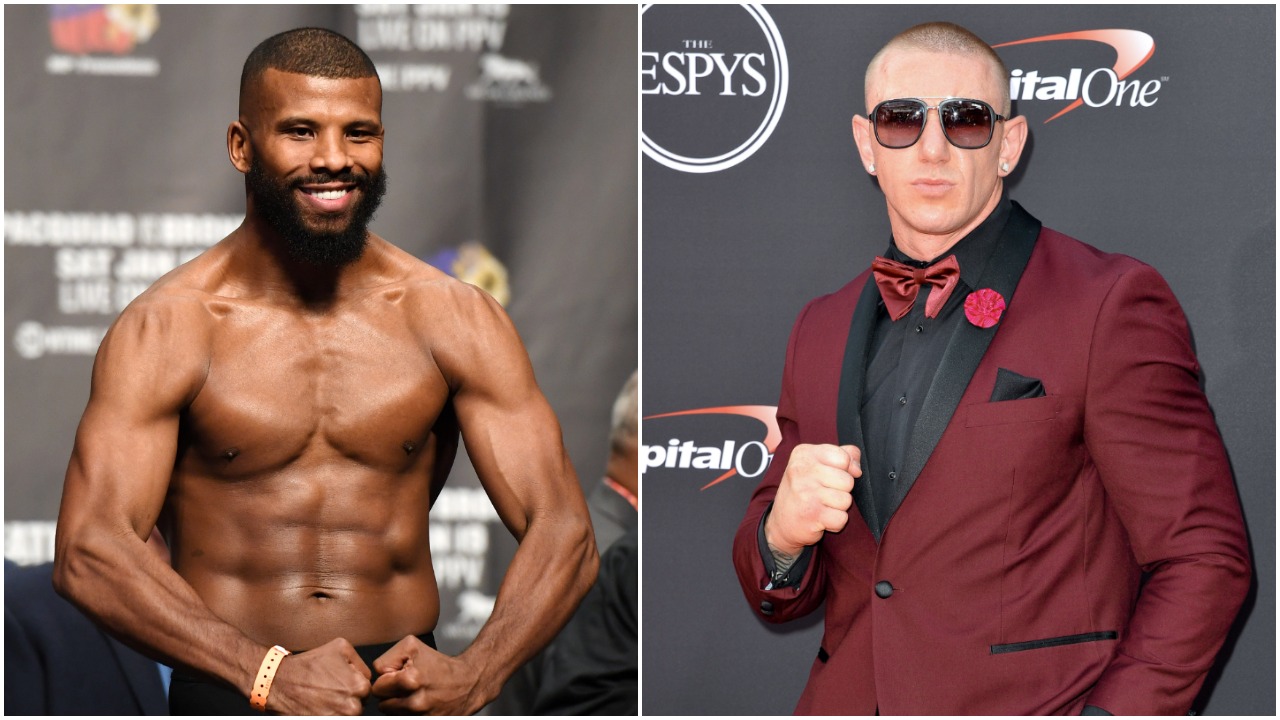 As the more experienced fighter, Badou Jack is the clear favorite in his fight with Blake McKernan and he doesn't even really believe that his opponent on Saturday night deserves to be on the card. As he told BJPenn.com, the only reason Badou Jack took this fight to begin with was to raise money for his charity and he's all but guaranteeing a knockout.
"That is his 15 minutes of fame, let him do what he does. He hasn't been on this level and doesn't know how to behave. He even said I haven't fought a fighter like him which is a f——g joke. He's going to find out. I respect everyone in the ring but there are levels to boxing.

"I'm going to win the fight and I will show him there are levels to boxing. You can't go from club level to fighting a world-class fighter. I'm better at everything. Skills pay the bills. Adonis Stevenson is one of the biggest punchers in boxing and I took his punches so what is this guy going to do?"

Badou Jack on his fight with Blake McKernan
The main card of the Mike Tyson vs. Roy Jones Jr. event from Staples Center begins on Saturday night at 9:00 p.m. Eastern/6:00 Pacific.