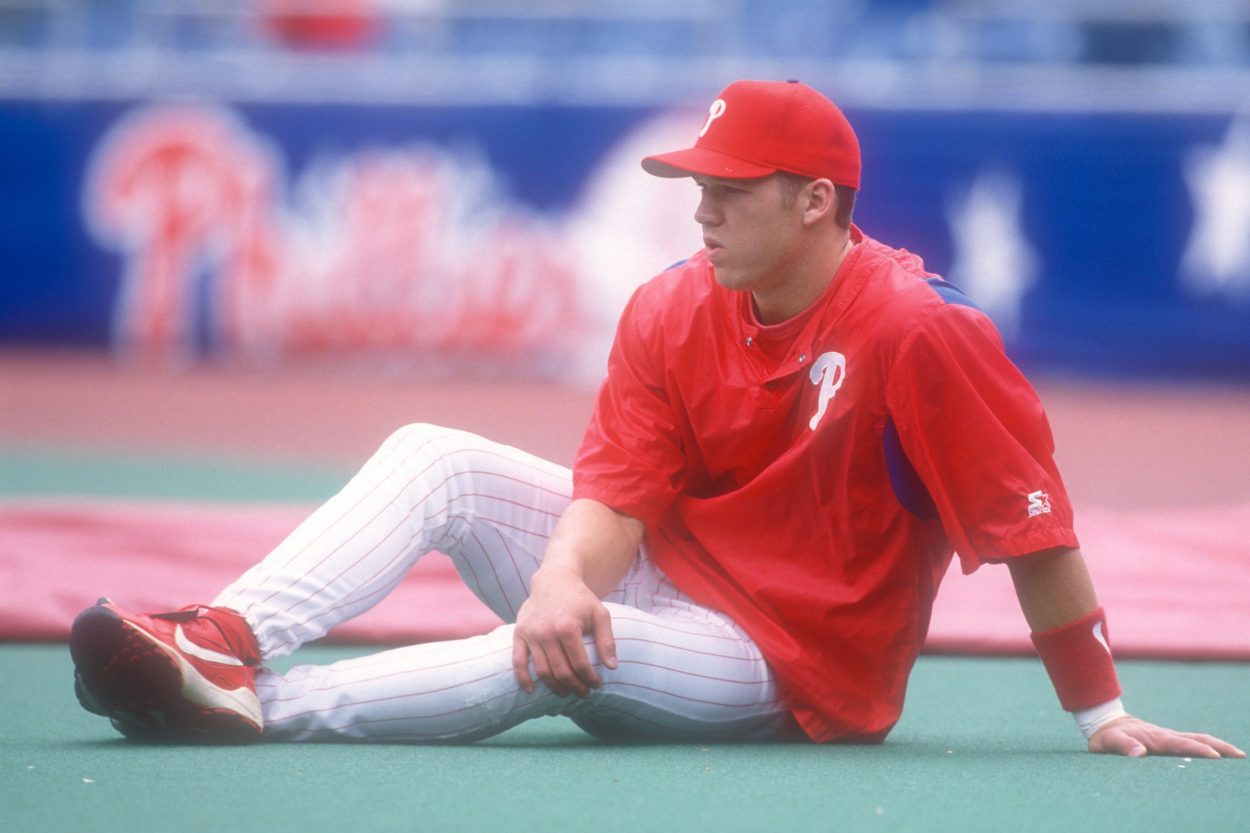 Excluding Scott Rolen From the Baseball Hall of Fame Could Highlight a Catastrophic Voting Trend
The BBWAA needs to elect Scott Rolen to the Baseball Hall of Fame or out the poor voting trends that have no place in the process.
Regardless of how the Baseball Writers' Association of America (BBWAA) feels about Curt Schilling, they'd do well to heed his advice regarding former Philadelphia Phillies teammate Scott Rolen ahead of the Jan. 25 induction announcement for the 2022 Baseball Hall of Fame class.
Schilling took to Twitter in December to implore voters to send Rolen to Cooperstown. He stated that Rolen overwhelmingly passed the eye test during his career while also having the sabermetrics to bolster his candidacy.
Indeed, Rolen has a strong case. But it's entirely possible voters exclude him from the 2022 Baseball Hall of Fame class, which would point to an incredibly concerning trend in the election process.
Scott Rolen deserves a spot in the Baseball Hall of Fame
Make no mistake about it, Scott Rolen belongs in Cooperstown.
Rolen might not have the same name recognition among casual baseball fans as Barry Bonds or Roger Clemens, both of whom are getting closer to induction in their final years on the ballot. He didn't quite ingratiate himself to a franchise like David Ortiz, who became a legend with the Boston Red Sox and produced at an elite level until his final season.
Still, the numbers indicate that Rolen deserves enshrinement.
Rolen is one of the best defensive third basemen in MLB history. He won eight Gold Gloves and, according to FanGraphs, leads all third basemen (min. 5,000 innings) in ultimate zone rating (UZR) per 150 games, a metric dating back to 2003. He also ranks fifth all-time in FanGraphs' total defensive (DEF) metric and is among the leaders in defensive runs saved (DRS).
But Rolen wasn't one-dimensional. He could rake. The 17-year veteran hit .281 with 316 homers and an .855 OPS. He won a Silver Slugger in 2002 and had an OPS+ of 120 or higher in eight straight seasons between 1997 — when he won National League Rookie of the Year — and 2004. Plus, he has a World Series ring to his name.
Per FanGraphs, the seven-time All-Star ranks 11th among all third basemen in fWAR. Every player above him is in the Baseball Hall of Fame save for the controversial Alex Rodriguez and Adrian Beltre, who could make it on the first ballot. Rolen's 7-year peak WAR and JAWS number also eclipse an average third baseman in Cooperstown.
Despite all the evidence of Rolen's worthiness, he still finds himself below the threshold for induction.
Rolen is in danger of narrowly missing out on induction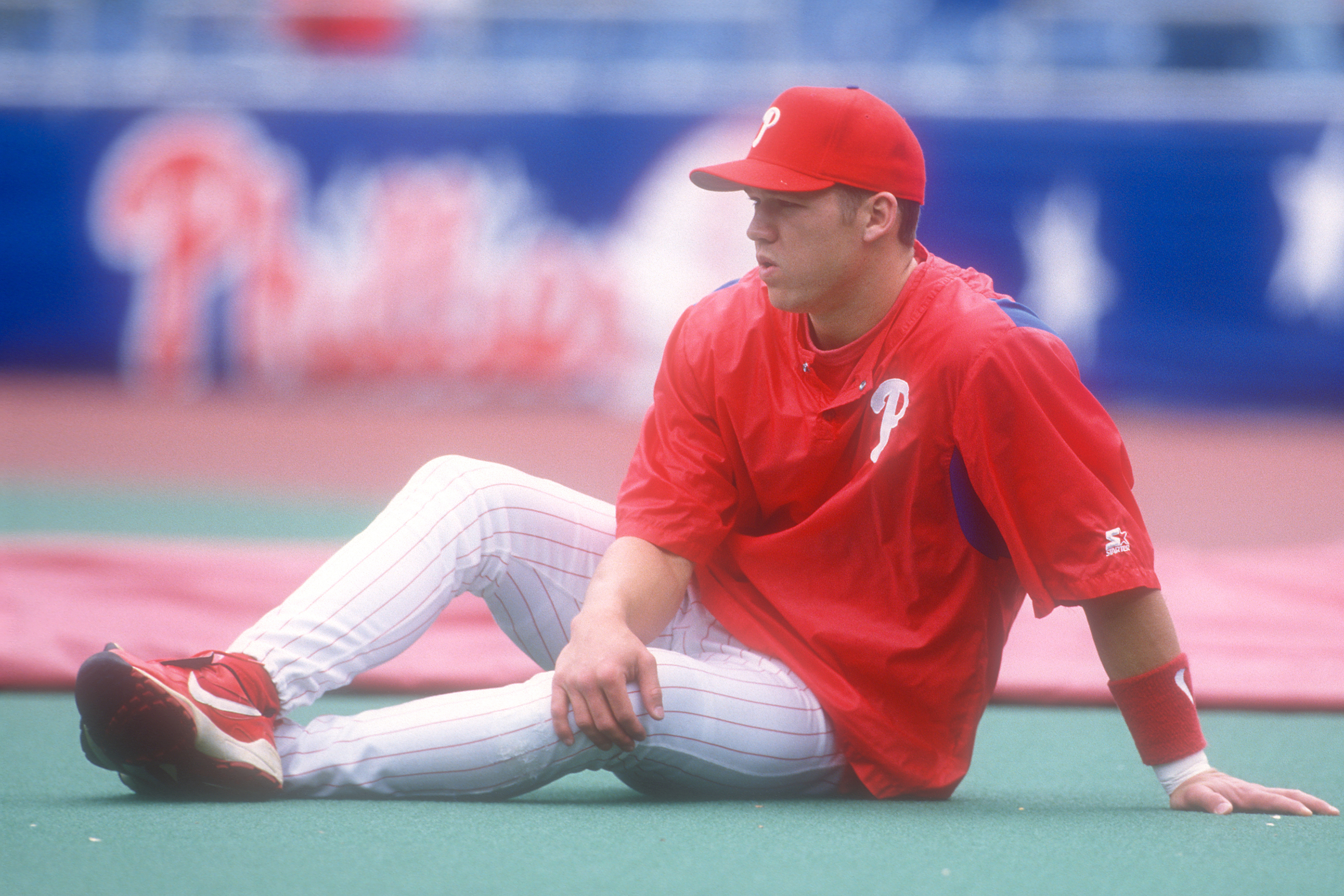 It's true that Scott Rolen is making year-over-year gains toward induction into the Baseball Hall of Fame.
According to Ryan Thibodaux's 2022 Hall of Fame Tracker, Rolen gained 11 net votes among returning voters. He's also doing quite well among first-time voters.
Still, that progress might come for naught.
As of Jan. 25, Rolen had 69.4% of the vote, which is 5.6% below the induction threshold. Though a swarm of ballots could boost Rolen's percentage, there's also the human error element.
For example: Rolen's final percentage in 2021 was actually 7.6% lower than the pre-results mark. So, in actuality, it's entirely possible that his current vote total is a good bit lower than 69.4%, which could mean he'd have to make up a lot of ground.
If Rolen narrowly misses out on reaching 75%, it will highlight an ugly trend among BBWAA voters.
Blank ballots could cost Rolen dearly
Every vote is crucial as it pertains to Baseball Hall of Fame induction. That's why it's alarming when voters submit blank ballots.
In 2021, the BBWAA did not elect a single player to Cooperstown. Schilling (71.1% of the vote) came the closest, but he missed out primarily because of off-field issues. The character clause is a controversial aspect of the voting process, but Schill should curse blank ballots.
Last year featured the most blank ballots (14) in MLB history. Similarly, Thibodaux's tracker shows there have already been four known blank ballots submitted for the class of 2022, with several more including just one or two players.
These are concerning trends. Voting for the Baseball Hall of Fame is a privilege that voters should look to maximize. Every writer gets 10 votes, so why not use as many of them as possible? Being selective is understandable, but a certain sense of BBWAA snobbery is emerging. It's gross, and totally unfair to players up for induction.
Hopefully, Scott Rolen finally gets the recognition he so readily deserves. Unlike Bonds, Clemens, Schilling, and Alex Rodriguez, voters cannot penalize him for perceived character flaws. His excellence on and off the field shined through in multiple clubhouses.
If Rolen does not earn selection, an MLB offseason already marred by a work stoppage feels all the more despondent because of needless and ridiculous BBWAA antics.
Stats courtesy of Baseball Reference unless otherwise noted.