David Ortiz Reveals What He Was a 'Little Concerned About' in His Final Year With the Red Sox
Looking at David Ortiz in his final Major League Baseball season, one would have assumed he could have played a few more seasons. He had a year most MLB players would kill for. Although he was 40, the Boston Red Sox DH led the league in doubles, RBIs, and slugging percentage. Recently, the Hall of Fame hopeful admitted he simply ran out of gas but also spoke about something else that concerned him had he pushed his career along another year.
David Ortiz on the Baseball Hall of Fame ballot for the first time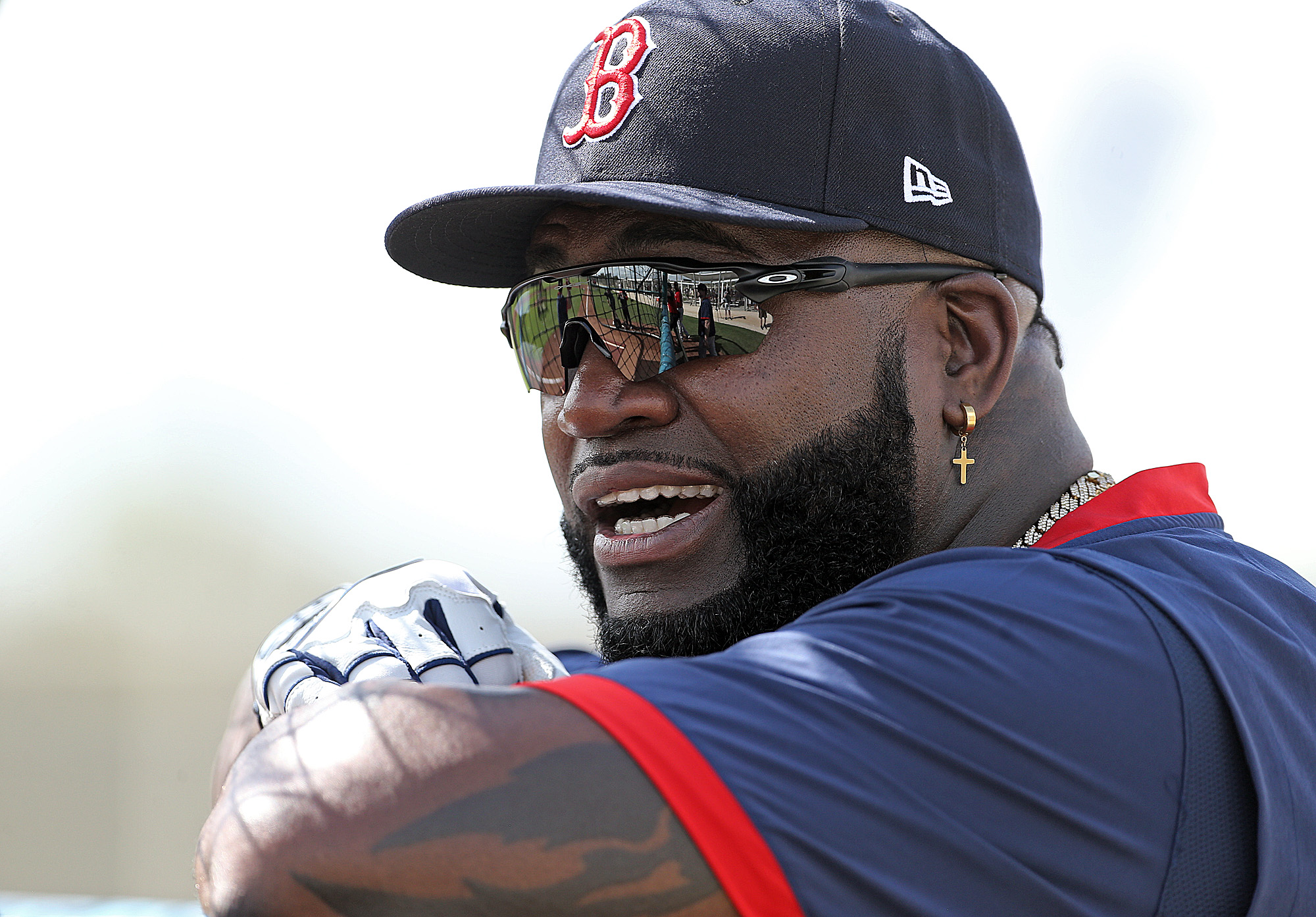 After Ortiz spent 20 years in the big leagues and retired in 2016, he finds himself on the Baseball Hall of Fame ballot for the first time. Big Papi spent the last 14 years of his illustrious career with the Red Sox, where he became a fan favorite. He also turned into a superstar.
Boston signed Ortiz when the Minnesota Twins released him after the 2002 season. That year, he had his best season with 20 home runs and 75 RBIs. In his first year in Boston, Ortiz began a string of five straight seasons with 100-plus RBIs when he drove in 101 runs and smacked 31 home runs.
Ortiz went on to collect 483 home runs in a Red Sox uniform, giving him 541 for his career. In Boston, he won three World Series titles and was a 10-time All-star. He was known for his clutch postseason performances with the Red Sox.
Ortiz has a strong shot of becoming a first-ballot Hall of Famer. According to Ryan Thibodaux, who is keeping tabs on the public ballots, Ortiz has 83.6% of the votes with 150 ballots on file. In order to get in, a player must receive 75% of the votes.
David Ortiz revealed what concerned him during his final season with the Red Sox
Ortiz had one heck of a final run in 2016. He played in 151 games, collected 38 homers with his league-leading 127 RBIs. He hit .315 and finished sixth in the MVP voting. On the outside, it appeared Ortiz was still going strong and would return for another run in 2017.
Ortiz recently confessed it was much different through his eyes. He said he felt his final season "confusing" because he knew it was time to hang 'em up, but he also proved he could play at a high level. He had announced that the 2016 season would be his last, but his performance that year left many wondering if he would consider coming back.
"I think everybody wants to do that, but I don't think anyone retires after putting up a season like that. It felt confusing," Ortiz recently told MLB.com. "When you look at a guy who is about to retire, you don't think he would retire with numbers like that. But I was done, man. I ran out of gas."
Not only did he run out of gas, but the biggest reason that worried him about returning was his age.
"The reason why I actually decided to retire on top is because I was getting old, man," he said. "These other players, they could be my kids. That's something I was a little concerned about."
Ortiz said he knew he could return and collect a hefty paycheck, but it didn't feel right to him
With the numbers he put up in 2016, Ortiz knew if he wanted to change his mind and come back, the Sox and their fans would have welcomed him back. He could have brought in millions to return as the team's designated hitter. It just didn't feel right to him.
"The baseball game has been so incredible to me but I can't disrespect the game just because of money," Ortiz said. "I could have signed and been like, 'OK, I'm going to play another year,' and then what's next?"
Eventually, it came down to his age. It became evident during numerous pitching changes in the 2015 season.
"I remember one time I was playing at Seattle (in 2015) and I hit a double. They got a new pitcher and you know how the infielders come around you to talk, I look around and everyone was like 21, 22," Ortiz said. "I was like, 'Oh man.' The same thing happened to me in Tampa and Houston and that was when I was like, (forget it). I'm done next season."
Ortiz is content with his decision and now will just have to wait until Jan. 25 to see if he is a first-ballot Hall of Famer.