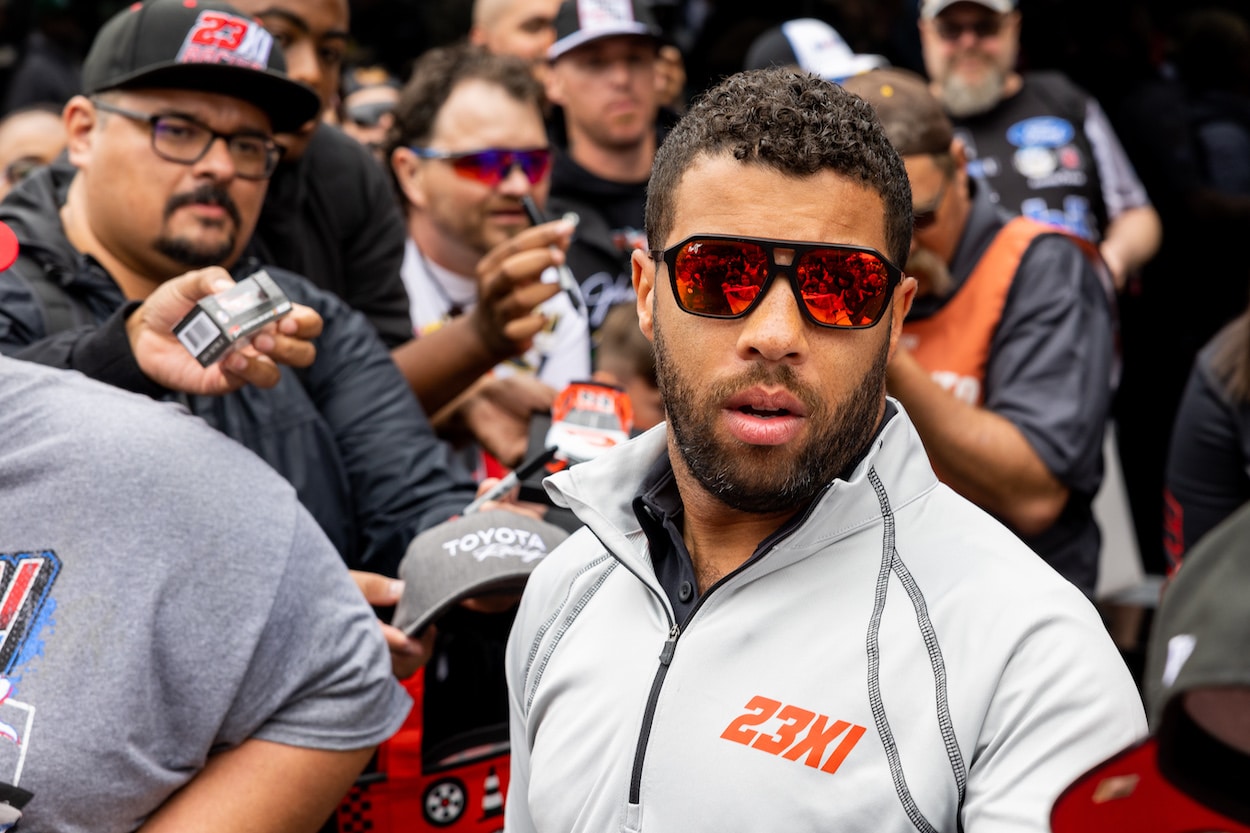 Expectations Getting Higher for Bubba Wallace Heading Into Second Half of 2023, According to Top Toyota Official 
Expectations are increasing for Bubba Wallace and the rest of the 2023 season, according to Toyota Racing Development President David Wilson.
When NASCAR fans look back on the career of Bubba Wallace years from now, the 2023 season will likely be viewed as that pivotal year where he went from average driver to contender. His results for the first half of the year are undeniably the best so far since he joined the Cup Series full-time in 2018, and according to the top Toyota Racing Development official, expectations are high for the 23XI Racing driver and what he could achieve for the rest of the '23 campaign. 
Bubba Wallace off to career-best start of season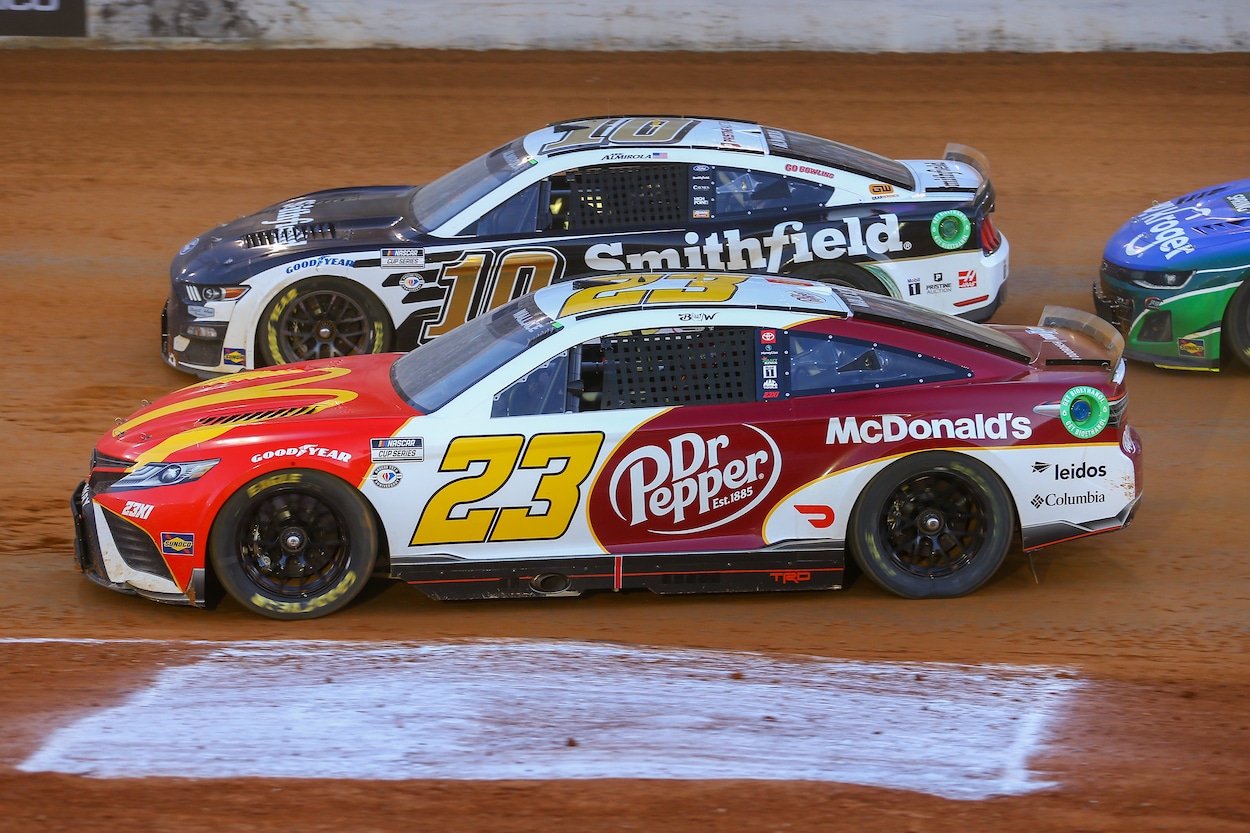 Bubba Wallace came to life in the second half of 2022. After scoring just a couple of top-10 finishes in the season's first 18 races, the No. 23 pilot regularly found himself running up front in the second half of the year, which resulted in eight top 10s, four of them top fives, including the second win of his career at Kansas.
Coming into the 2023 season, Wallace acknowledged before the first race at Daytona that he was more confident than ever before. Unfortunately, that confidence didn't translate to success early on, as the 29-year-old recorded two top 10s in the first 10 races while scoring four DNFs. 
Since that 28th at Talladega, he's turned his season around with a single DNF due to a failed brake rotor at World Wide Technology Raceway and three top fives, not including his runner-up finish at North Wilkesboro Speedway in the All-Star Race.  
TRD president on expectations of Wallace for rest of 2023
This week Toyota Racing Development President David Wilson appeared on SiriusXM NASCAR Radio and talked about a variety of topics, including Wallace's performance in 2023 and his expectations for the 23XI Racing driver the rest of the year. 
"Now our target at the beginning of the year was five into the top 16 for the playoffs," Wilson said. "We still got one to go, and I really do believe that the way Bubba is running — he's not a big road course guy, OK, and he'll admit that himself. But otherwise, you know, intermediates, he's one of the top cars. So I think I really expect Bubba to win at least once this year and again claim our fifth position in the playoffs."
Will he make playoffs for first time?
If the playoffs started today, Wallace would be in on points in the 15th position. That's a big step forward compared to previous seasons, where he's never been a real threat for pointing his way into the postseason. 
With his recent consistency, there's no reason to believe that the 23XI Racing driver can't maintain that high-level performance and make it into the playoffs on points. However, as Wilson said, the No. 23 making a trip to Victory Lane seems more than likely and would all but guarantee him a spot in the postseason, which would be another new career achievement for the driver.
Joey Logano preached the No. 22 in '22. It worked out pretty well for him. Could it be the No. 23 in '23?
Time will tell.  
To stay up to date on the latest happenings in NASCAR, including breaking stories you can't find anywhere else, follow Kyle on YouTube and Twitter.