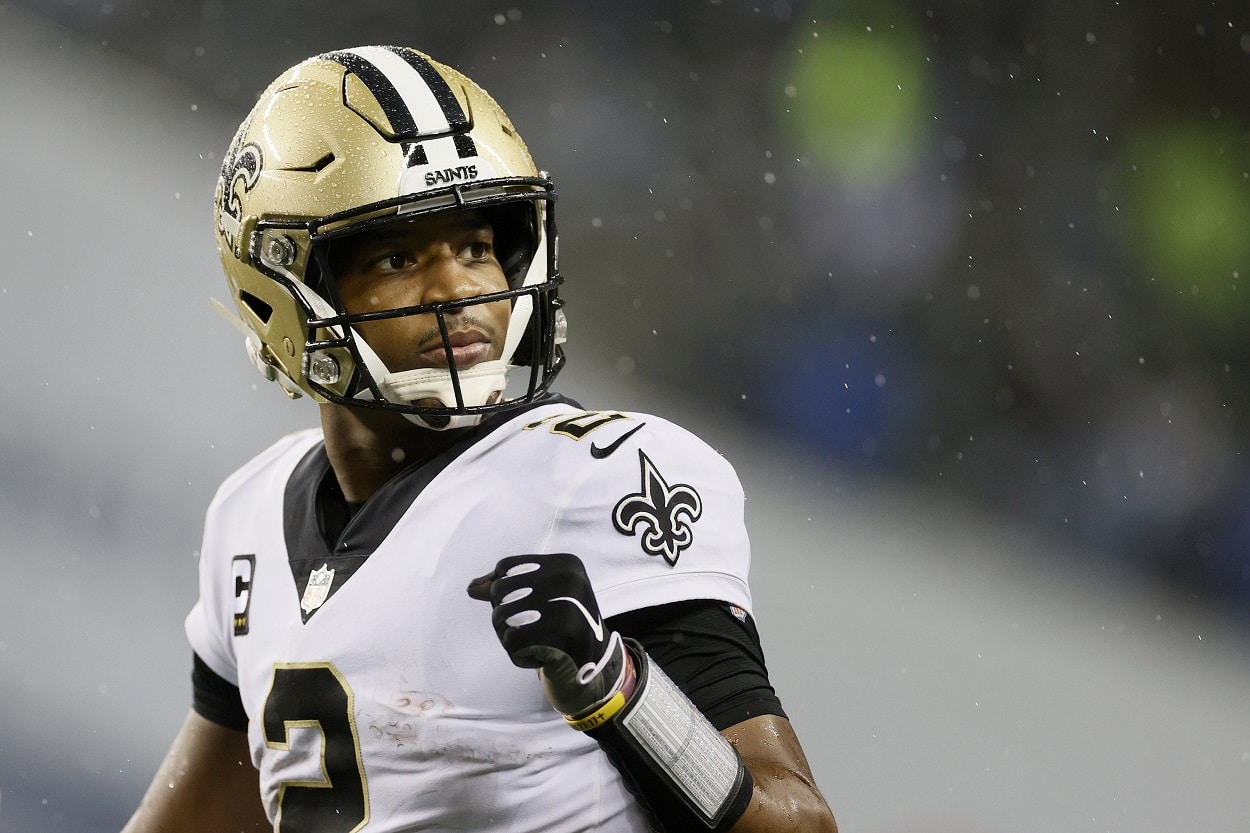 Fantasy Football 2022: Why It's a Mistake to Sleep On Saints QB Jameis Winston
New Orleans Saints quarterback Jameis Winston is getting no love from fantasy football owners.
New Orleans Saints quarterback Jameis Winston is an afterthought in most fantasy football drafts this season.
Sean Payton is gone from New Orleans. Drew Brees is retired after a Hall of Fame career in the Big Easy.
Enter Winston, who spent a season as Brees' backup in 2020 before assuming the starting role last year. A knee injury cut his season short seven games in, but he put up some decent numbers as the Saints' starter. 
Winston is again attempting to reboot his career, and the Saints showed some faith in him by signing him to a two-year contract this offseason. But there is an out option after the upcoming campaign, so this is a big year for the 2015 No. 1 overall pick.
If Winston puts up big numbers on the field this season, it could translate into an even bigger contract for years to come. It could also translate into Winston being a top-10 quarterback this season.
Jameis Winston has weapons galore with the New Orleans Saints this season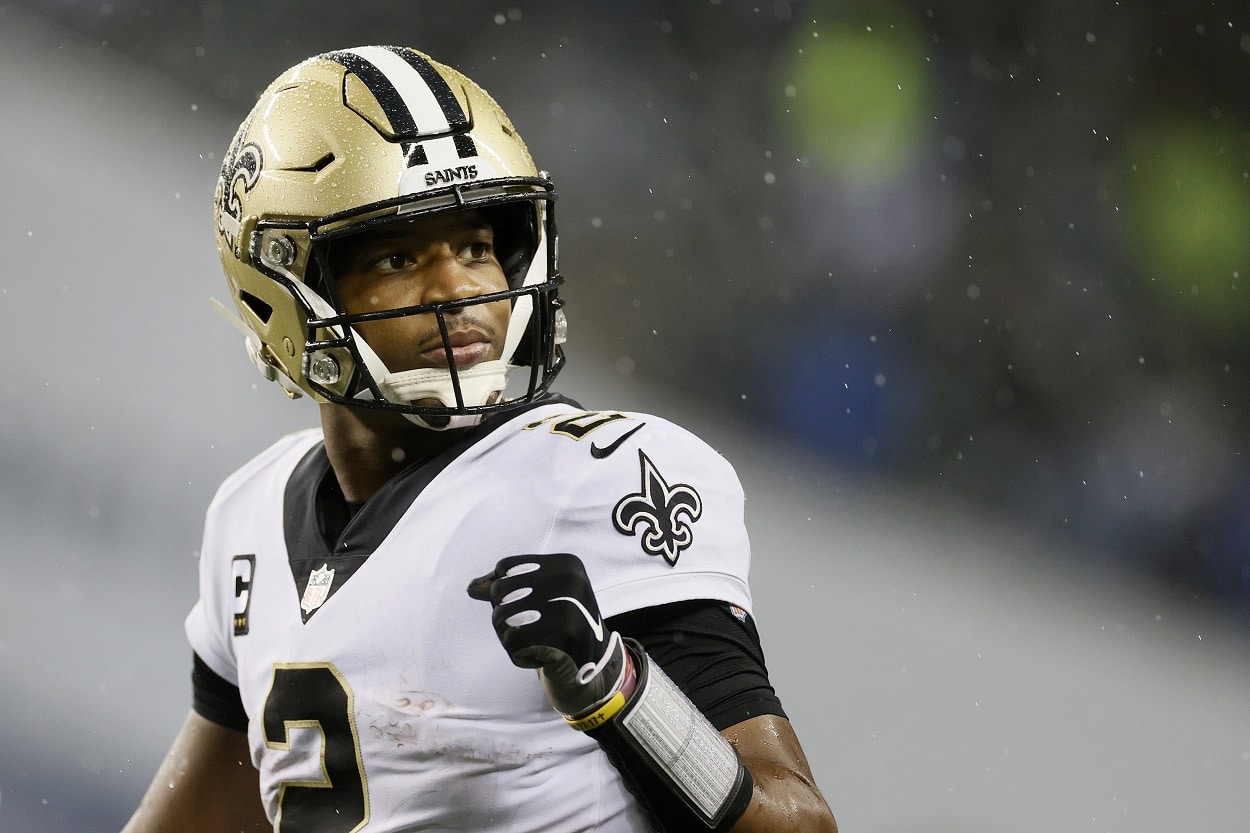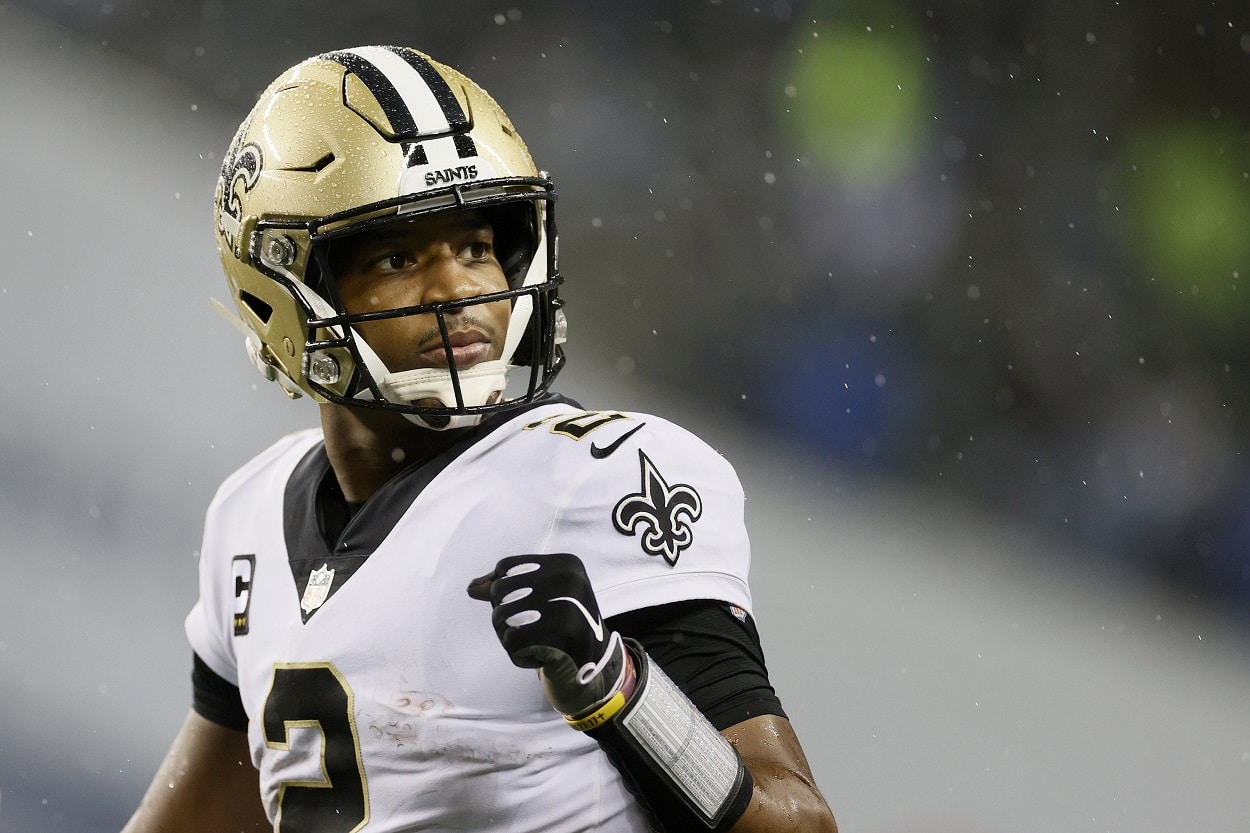 Drew Brees ran Payton's offense to near perfection for a large chunk of their careers together, and it was among the best in the league.
While they've both moved on, remnants of that prolific attack remain, as do some of the key players that made it happen.
Wide receiver Michael Thomas is back after more than a year lost to ankle injuries. If he regains his 2019 form, Winston will have a clear-cut No. 1 wideout who had four straight 1,000-yard seasons before the injury sidelined him in 2020.
The Saints added steady veteran Jarvis Landry in free agency and rookie Chris Olave, who ran a 4.39 40-yard dash, with the 11th overall pick in April's NFL Draft.
Alvin Kamara has been a top-10 fantasy running back since he came into the NFL as a rookie in 2017. Because of a looming suspension, he has fallen out of the top tier of RBs in fantasy drafts. Still, it appears his legal issues will be adjudicated after the season, so it seems he will be back in the lineup all season with no reason to believe he won't turn in a sixth straight top-10 fantasy season.
If Thomas is anything close to a Comeback Player of the Year candidate, if Landry is his usual tough, consistent self, and if Olave lives up to his lofty draft status, then Winston will wind up as the steal of many fantasy drafts.
So why is Winston being ignored by fantasy football owners?
For whatever reason, it is easier for fantasy owners to justify drafting the newer, shinier things in their drafts.
The prospect of Trey Lance putting up dynamic numbers in San Francisco and the hope that Justin Fields can break out in Chicago are just sexier than a once interception-prone seven-year vet.
The newest thing is always the best thing, right?
Besides, what if Winston forgot everything he learned from Payton and Brees about ball security? What if he returns to all the bad habits that caused the Bucs to give up on him?
Last year was up and down for Winston from a fantasy perspective before the knee injury. He finished in the top five in fantasy twice, causing a flurry of waiver-wire activity. But he was also outside the top 15 in the four other games preceding the injury.
The interceptions that plagued him in Tampa were a thing of the past last season. He threw 14 touchdowns with three picks. And he still digs the long ball. He averaged a career-high 8.2 yards per attempt and 12.3 yards per completion.
There is certainly reason for caution surrounding Winston. But with more weapons surrounding him, there's no reason to ignore him as a No. 2 with a high upside and the ability to be a top-10 fantasy quarterback.
Stats courtesy of Pro Football Reference
Like Sportscasting on Facebook. Follow us on Twitter @sportscasting19 and subscribe to our YouTube channel.