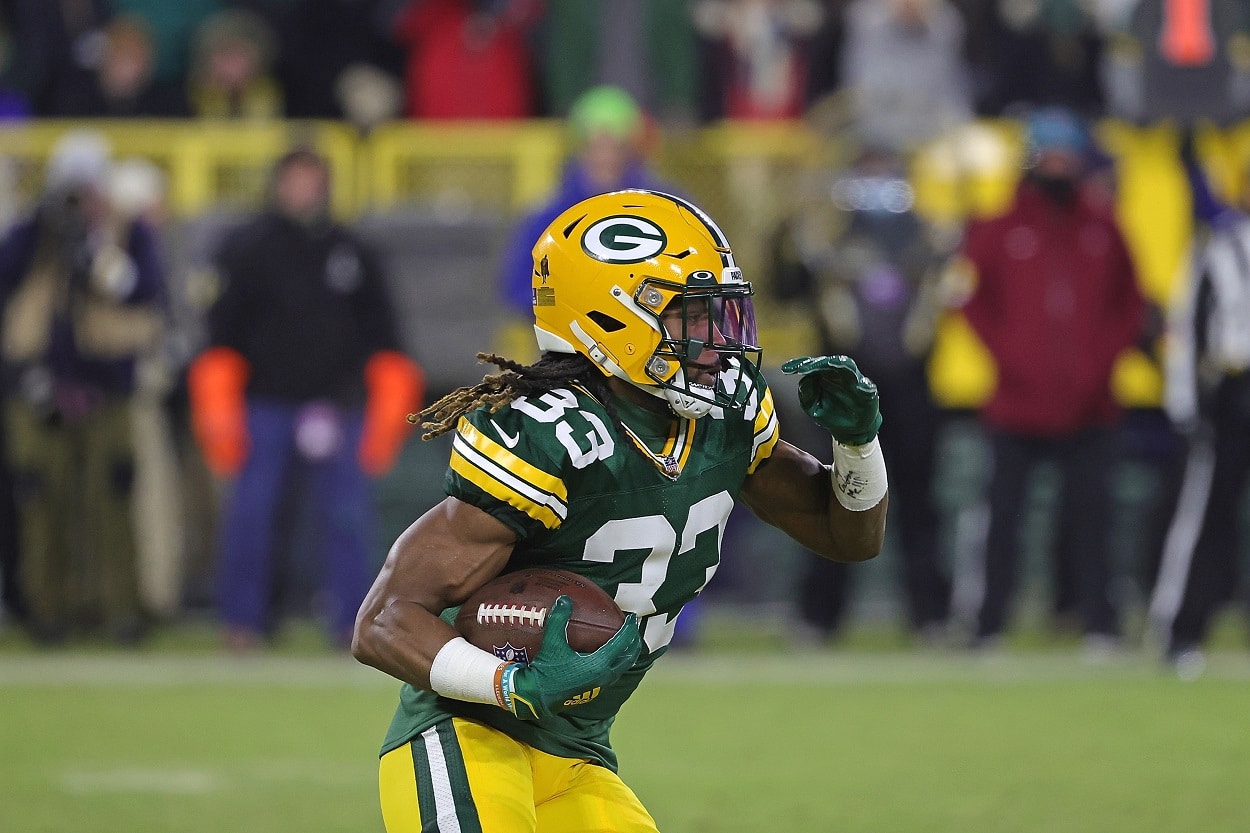 Fantasy Football 2022: Why Packers RB Aaron Jones Could Be a Second-Round Sleeper Despite His Falling Draft Stock
Green Bay Packers running back Aaron Jones could be both a fantasy bust or a second-round sleeper.
It's clear that the Green Bay Packers offense will not look like it has over the past several seasons.
Star wideout Davante Adams departed for Las Vegas in the offseason, so two-time reigning MVP Aaron Rodgers no longer has his undisputed favorite weapon and security blanket in the passing game.
Given Adams' absence, the Packers' offense is expected to take on a different dynamic behind the proven commodities of Aaron Jones and AJ Dillon at running back.
Maybe Green Bay will be more run-heavy, which makes Jones and Dillon more tempting in fantasy football drafts. But how will usage be split up between them? Can the Green Bay passing game be effective without Adams?
All of that is going to make fantasy owners think twice on draft day.
AJ Dillon has made a difference
It turned some heads when the Packers drafted AJ Dillon out of Boston College in 2020. 
As he proved a few weeks ago, Dillon is a mascot-killing, quad-building power back that didn't seem to fit into Green Bay's Rodgers-centric scheme. Plus, the smart money was on the Packers taking a wide receiver high in the draft. That didn't happen.
From a fantasy standpoint, all he could do was take carries away from Jones, one of the best three-down backs in the NFL in 2019 and 2020, Dillon's rookie season. Jones averaged 19.1 fantasy points per game in 2019 and 18.5 ppg in PPR leagues in 2020.
Last year, Dillon emerged as a weapon, getting around 70.9% of the team's goal-line carries with over 800 rushing yards and over 300 receiving yards.
Jones remained the starter, but his fantasy production fell to 15.3 ppg. After becoming a no-questions-asked top-10 fantasy pick, Jones is now ranked No. 13 overall among running backs. Dillon is No. 23, averaging 10.3 fantasy points per game and becoming a favorite among 0 RB fantasy draft strategists.
So, Jones' value in fantasy has been impacted by Dillon's emergence as a major cog in the offense.
Has Aaron Jones' fantasy value plummeted?
While Jones' fantasy value has taken a hit, he is still worthy of consideration. His ADP is No. 22 in PPR leagues, but that may have less to do with his on-field splits with Dillon and more with Rodgers and who the quarterback trusts as a receiver.
Dillon and Jones are expected to split backfield duties fairly evenly this season – that's been the theme during training camp. 
Without Adams, who was targeted 169 times last season, the Packers receiving corps has more questions than answers entering the 2022 season. Tight end Robert Tonyan returns from injury, and oft-injured Sammy Watkins, a former first-round pick by Buffalo, is now on a succession of one-year contracts, also brings a veteran presence to the lineup.
The team is hoping Allen Lazard continues to develop along with a cadre of younger players, but few fantasy pundits think Lazard is a true No. 1 receiver, especially not this season.
With Dillon and without, one thing has remained constant for Jones – his receiving totals.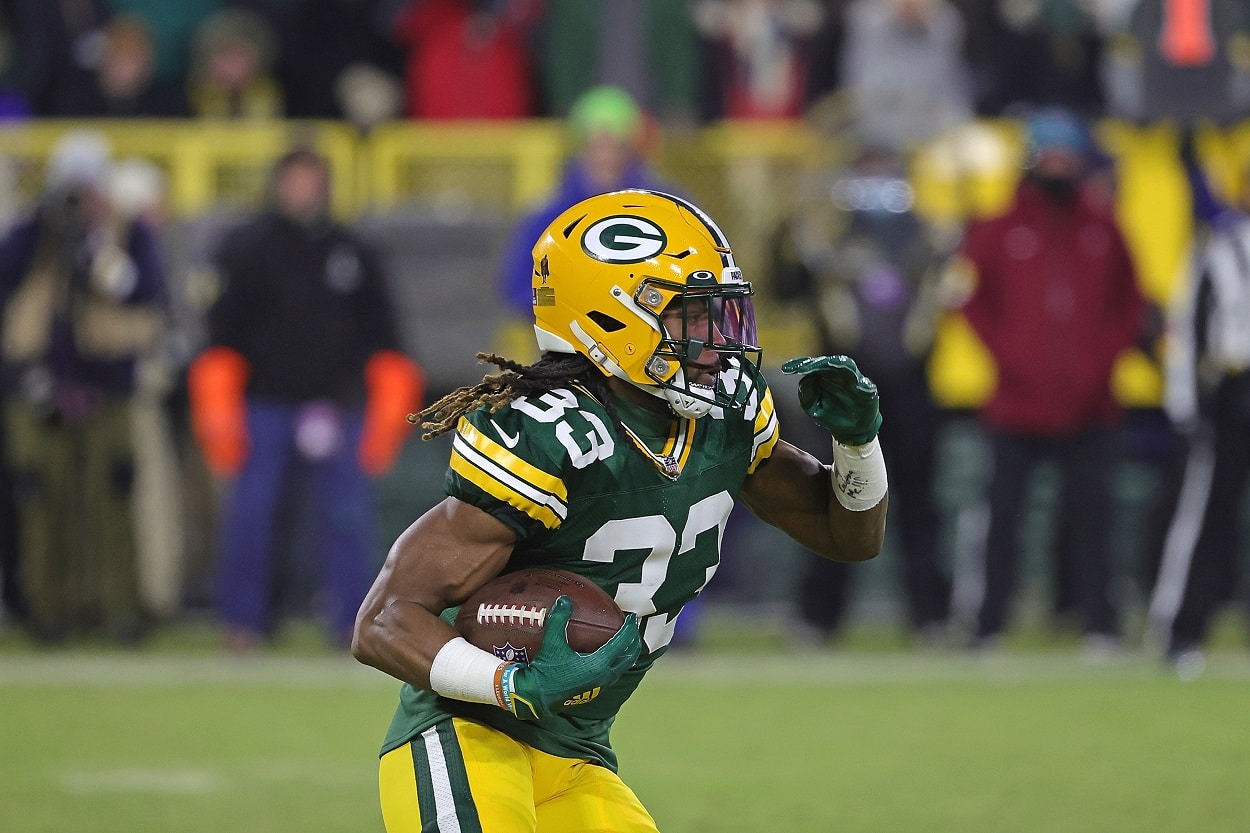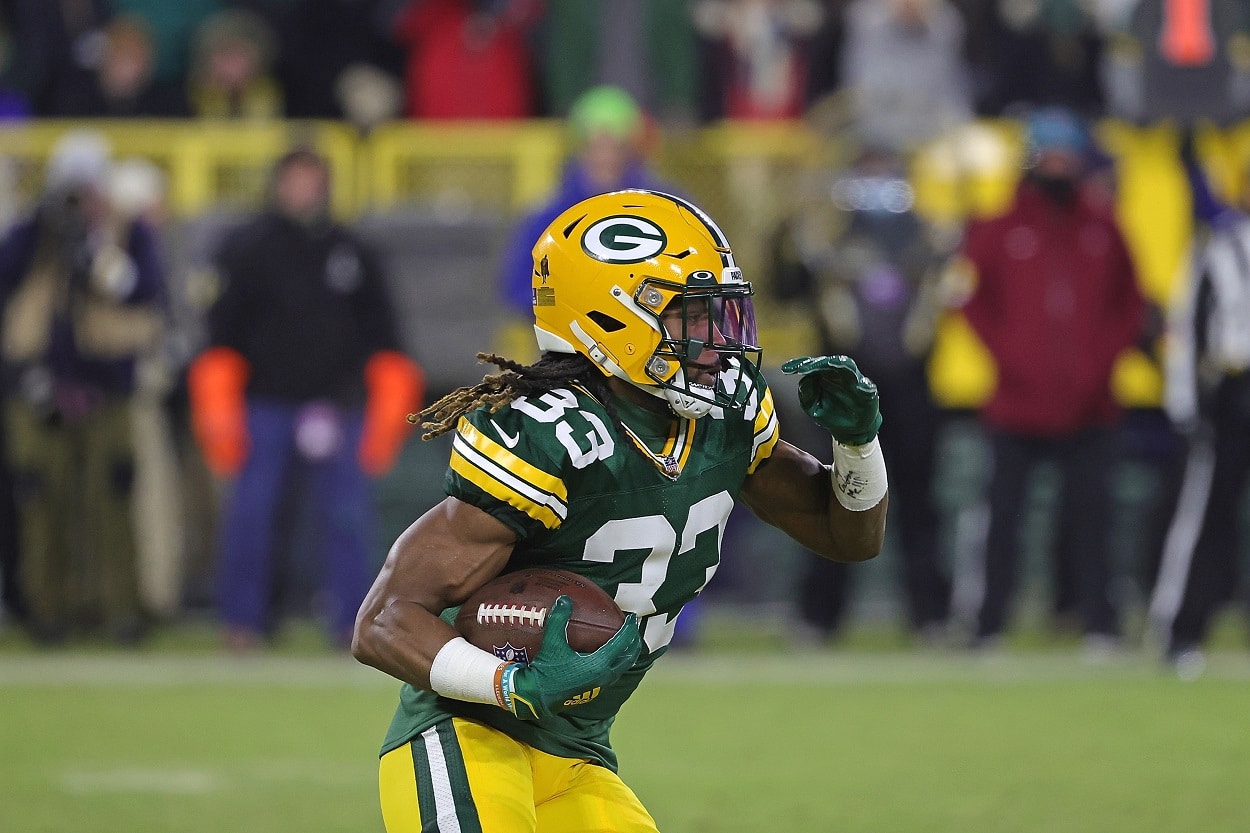 Over the last three seasons, Jones has recorded 68 (2019), 63 (2020), and 65 (2021) receptions for a total of 1,448 yards and six touchdowns. The powerful Dillon could prove to be the king of touchdown vultures on the ground, but expect Jones to see an uptick in targets – particularly near the end zone – that were previously gobbled up by Adams.
The Packers are expected to deploy packages with Jones in the slot and Dillon in the backfield to keep one of Rodgers' favorite remaining and proven targets on the field.
That's why Jones has real value at his ADP and is still a low-end RB 1 or an RB 2 with upside for fantasy owners this season. He shouldn't be ignored on draft day by any stretch because of Dillon.
Stats courtesy of Pro Football Reference
Like Sportscasting on Facebook. Follow us on Twitter @sportscasting19 and subscribe to our YouTube channel.