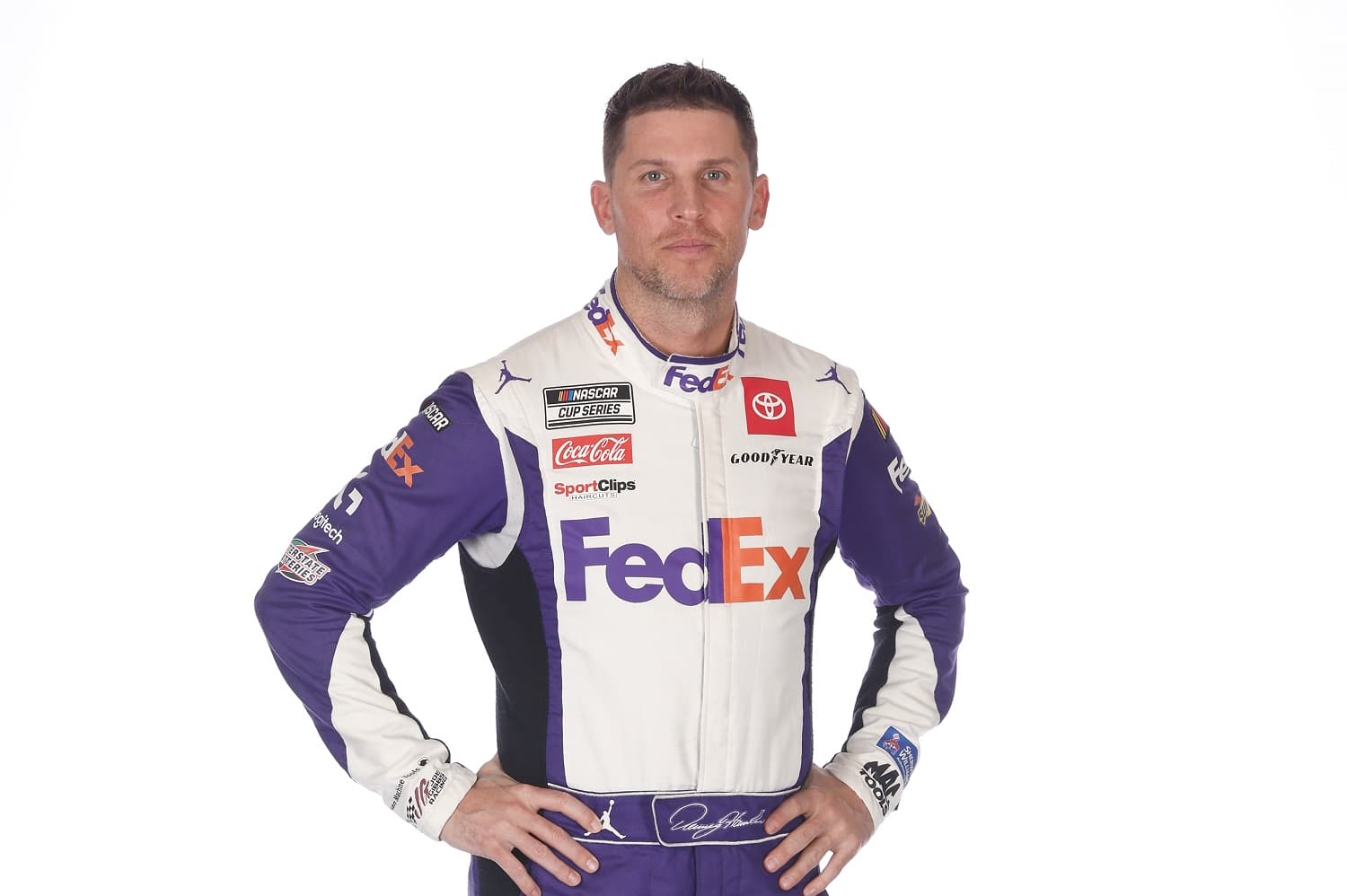 FedEx Has Just About Disappeared From Denny Hamlin's No. 11 Toyota
The FedEx name hasn't been showing up on the hood of Denny Hamlin's car as frequently as in the past.
The figurative caution flag started flying for the No. 11 Toyota shortly before Christmas. But nearly two months into the 2023 NASCAR season, it was apparent that what had been fueling Denny Hamlin's car — and we're not talking Sunoco here — at Joe Gibbs Racing for all these years was beginning to run low.
FedEx may deliver hundreds of millions of packages each year, but there's a strong reason to wonder if it will deliver Hamlin and JGR a check to fund the 2024 season, pushing the driver toward a repeat of an awkward drama he witnessed a year ago.
Denny Hamlin and FedEx have long been synonymous in NASCAR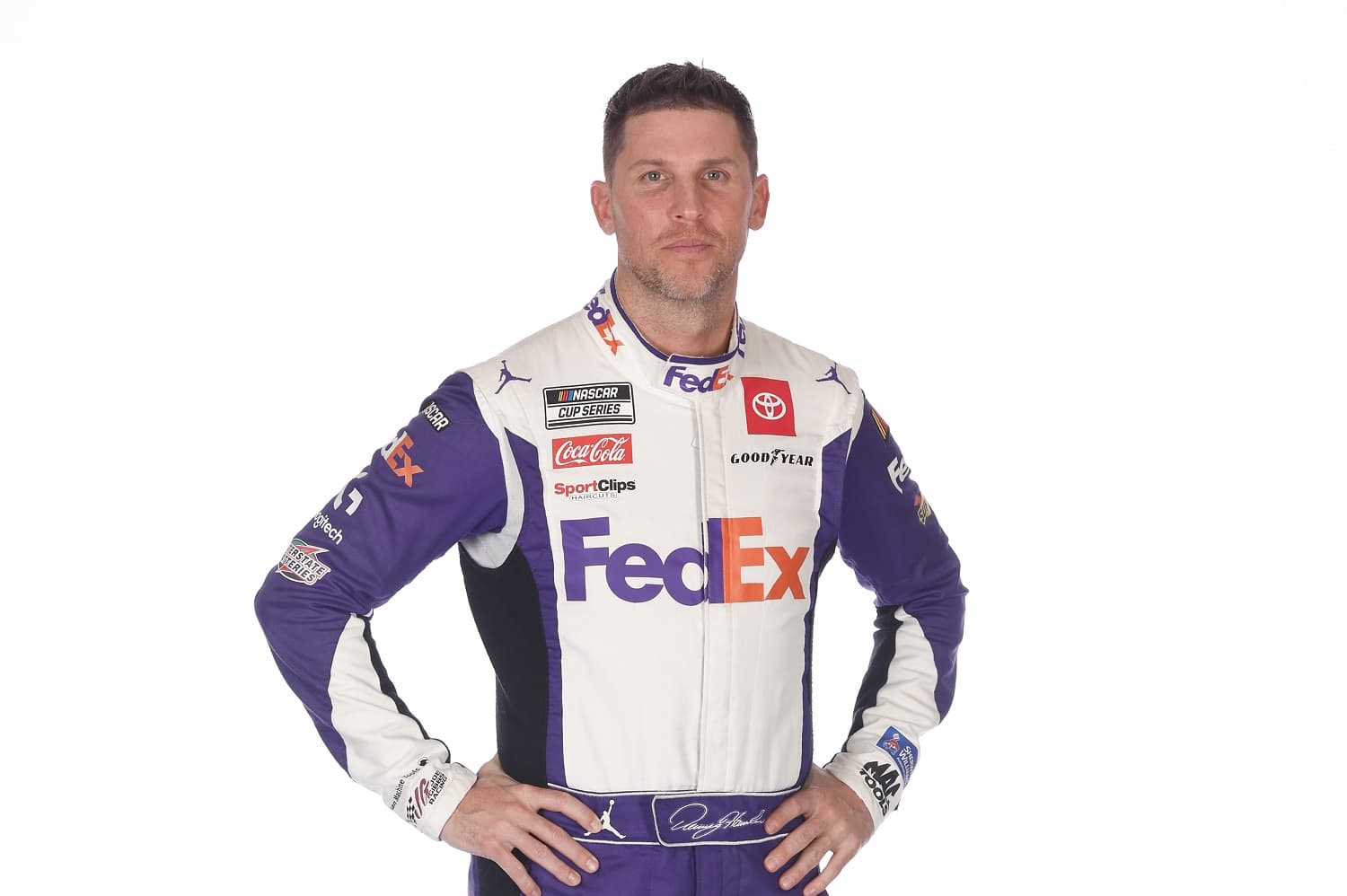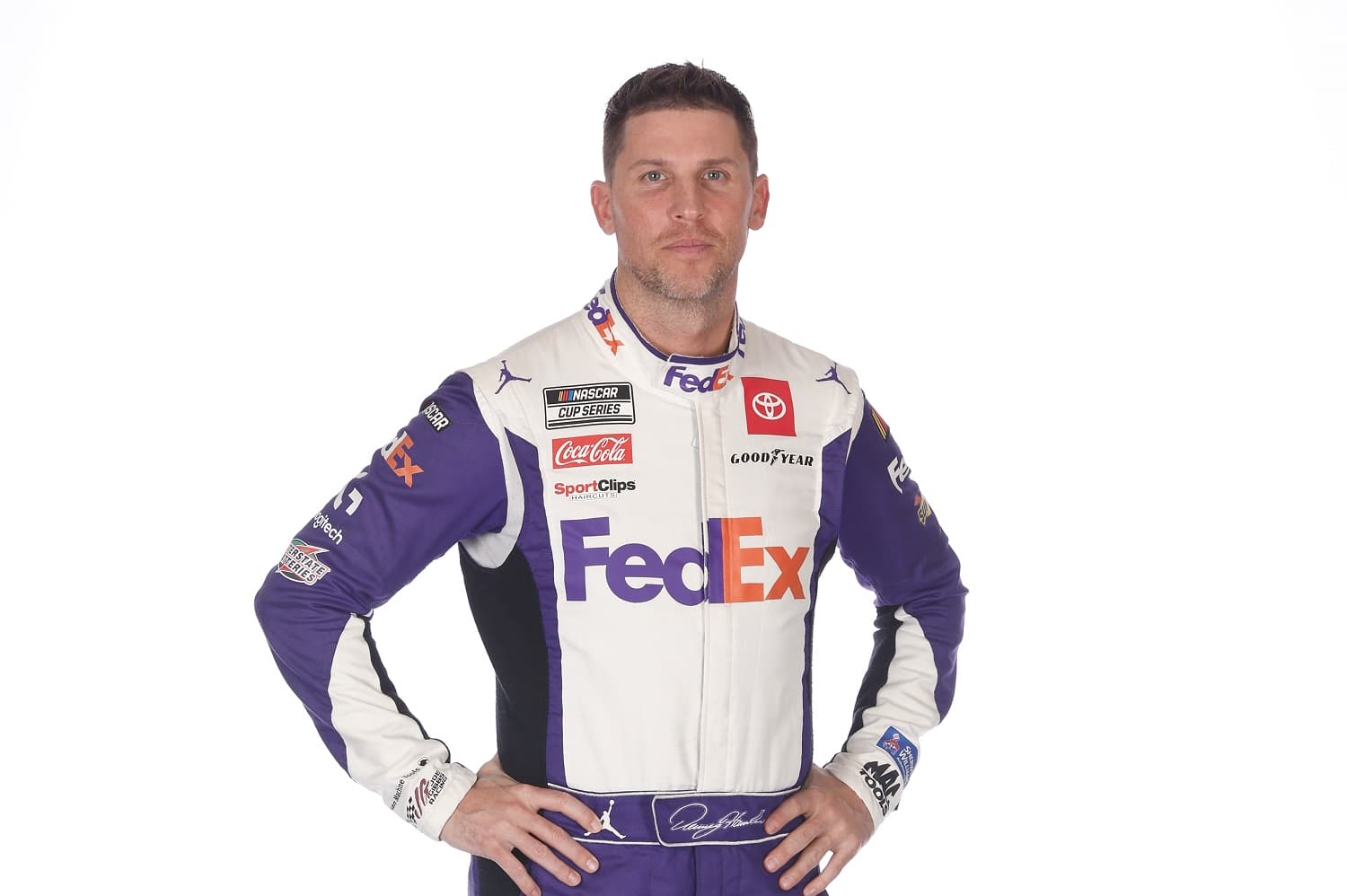 Denny Hamlin made the most of a situation nearly two decades ago and never looked back. The result has been one of the longest-lasting and best-known driver-sponsor affiliations in NASCAR history. There's a decent chance someone who doesn't even follow racing can identify Hamlin as the guy driving the FedEx car in the Cup Series.
The relationship began in 2005 when the shipping giant sponsored a new Joe Gibbs Racing car for the season. Owner Joe Gibbs opened with Jason Leffler behind the wheel. But with Leffler unable to run consistently in the top 25, Gibbs replaced him in midseason, turning the car over to Terry Labonte and J.J. Yeley.
At the end of the season, Gibbs gave development driver Hamlin, 24 at the time, the final seven starts. He finished eighth at Charlotte and Martinsville, and seventh at Texas Motor Speedway. He's remained in the car since, and FedEx has remained a nearly exclusive sponsor of the No. 11 Toyota.
Denny Hamlin fans have noticed something's been missing in 2023
Counting the Busch Light Clash in Los Angeles ahead of the NASCAR Cup Series regular season, FedEx was the primary sponsor for just two of Denny Hamlin's first seven starts in 2023. The batting average didn't get better with Shingrix, a GSK (formerly GlaxoSmithKline) vaccine for the prevention of shingles, sponsoring the car at Richmond.
FedEx sponsored every Denny Hamlin appearance in Cup Series points races as recently as 2020 and was still the primary in 30 of 36 starts a year ago. Unless FedEx ran the table for the remainder of the season beginning at Bristol on April 9, the 2023 commitment was shaping up as the smallest in memory.
The first sign of trouble came last December. That's when Sports Business Journal reported that the latest renewal of the deal between Joe Gibbs Racing and FedEx only extended through the end of this season.
Though a mid-March release of FedEx's quarterly financials showed improvement due to cost-cutting, the company is going through a cycle of declining revenue; they can cut only so much "fat" before affecting things that keep the company operating and eventually growing again.
Marketing budgets are typically among the first areas affected when cuts are required, and that had observers wondering if that had translated into reductions in 2023 NASCAR spending — and perhaps a desire to leave the sport entirely next year.
Kyle Busch went through this a year ago
It's only coincidence, but what seemed to be happening in the Denny Hamlin-FedEx partnership was eerily similar to what transpired a year ago at JGR with Kyle Busch and Mars, Inc. The maker of M&Ms informed Joe Gibbs late in the 2021 season it was exiting NASCAR at the end of 2022.
The company was the primary sponsor in 75% of Busch's races, and some estimates valued the commitment at $20 million or more annually. JGR couldn't or wouldn't line up sufficient replacements and ended up losing Busch to Richard Childress Racing, for whom he's already won a race.
The way the 2022 season played out had to be draining on Busch as there was constant speculation about his future while he negotiated first with JGR and then with other teams. The potential distraction to Hamlin could be greater if his situation plays out in similar fashion; he both drives for JGR and co-owns 23XI Racing, and now he's doing a podcast that has already attracted a following. The potential distraction of not yet knowing where he'll be driving in 2024 cannot be good for him.
Got a question or observation about racing? Sportscasting's John Moriello does a mailbag column each Friday. Write to him at [email protected]