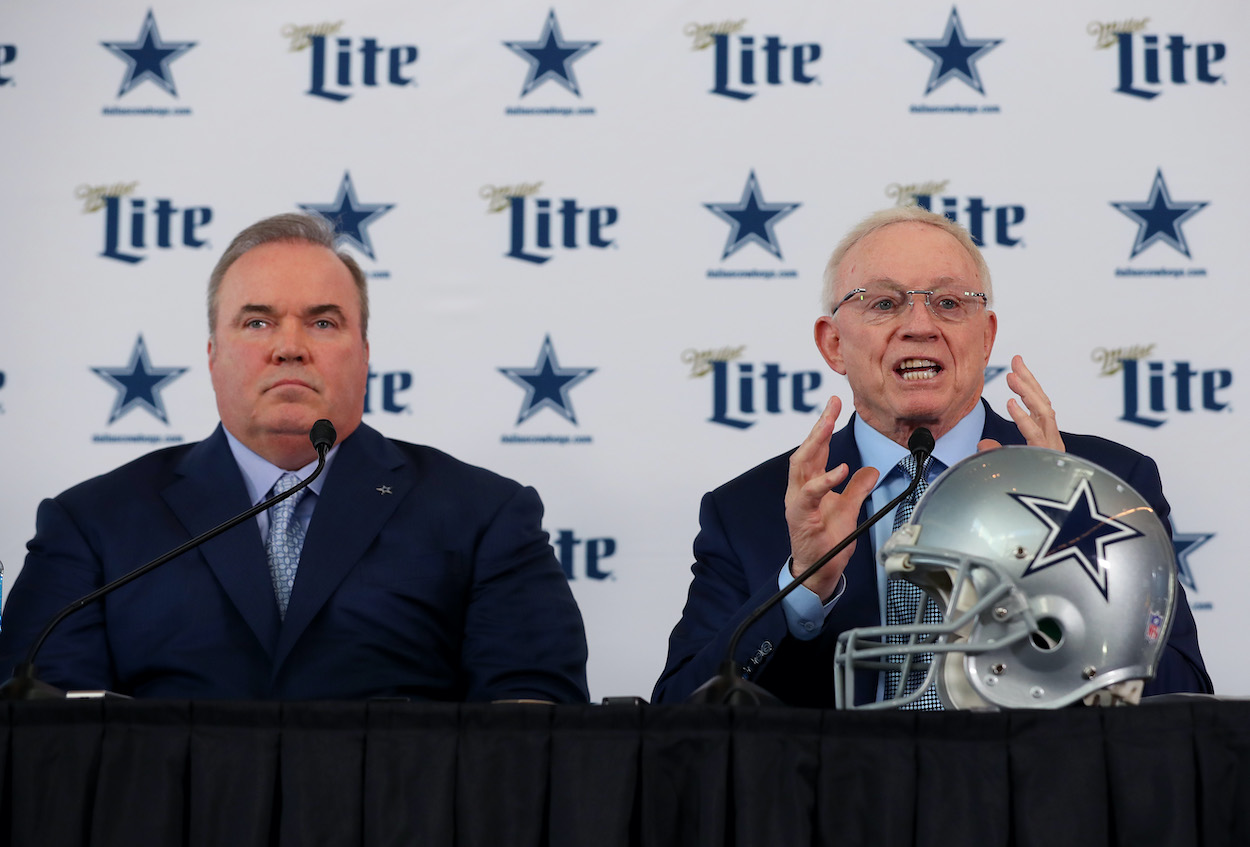 First NFL Coach Fired in 2021? Dallas Cowboys Coach Mike McCarthy Has the 'Best' Odds
Mike McCarthy has only been the Dallas Cowboys head coach for one season but he's already on the hot seat. That seat is so hot, sportsbooks are making McCarthy a 7/1 favorite to be first NFL coach fired during the 2021 season. Denver's Vic Fangio and Chicago's Matt Nagy are close behind.
Nearly every year, there is at least one NFL coach fired before the season ends. It happens so often that you can make NFL futures bets on who the first coach fired will be. In 2021, the coach oddsmakers think is most likely to say goodbye before 2022 is Dallas Cowboys head man Mike McCarthy.
McCarthy may have just unpacked his bags in Big D, but he's already on the hot seat. He has a $160 million quarterback and an owner whose team hasn't been past the second round of the playoffs since the franchise won the Super Bowl 26 years ago. This is why sportsbooks like McCarthy as the first coach shown the door.
Mike McCarthy came to the Dallas Cowboys in 2020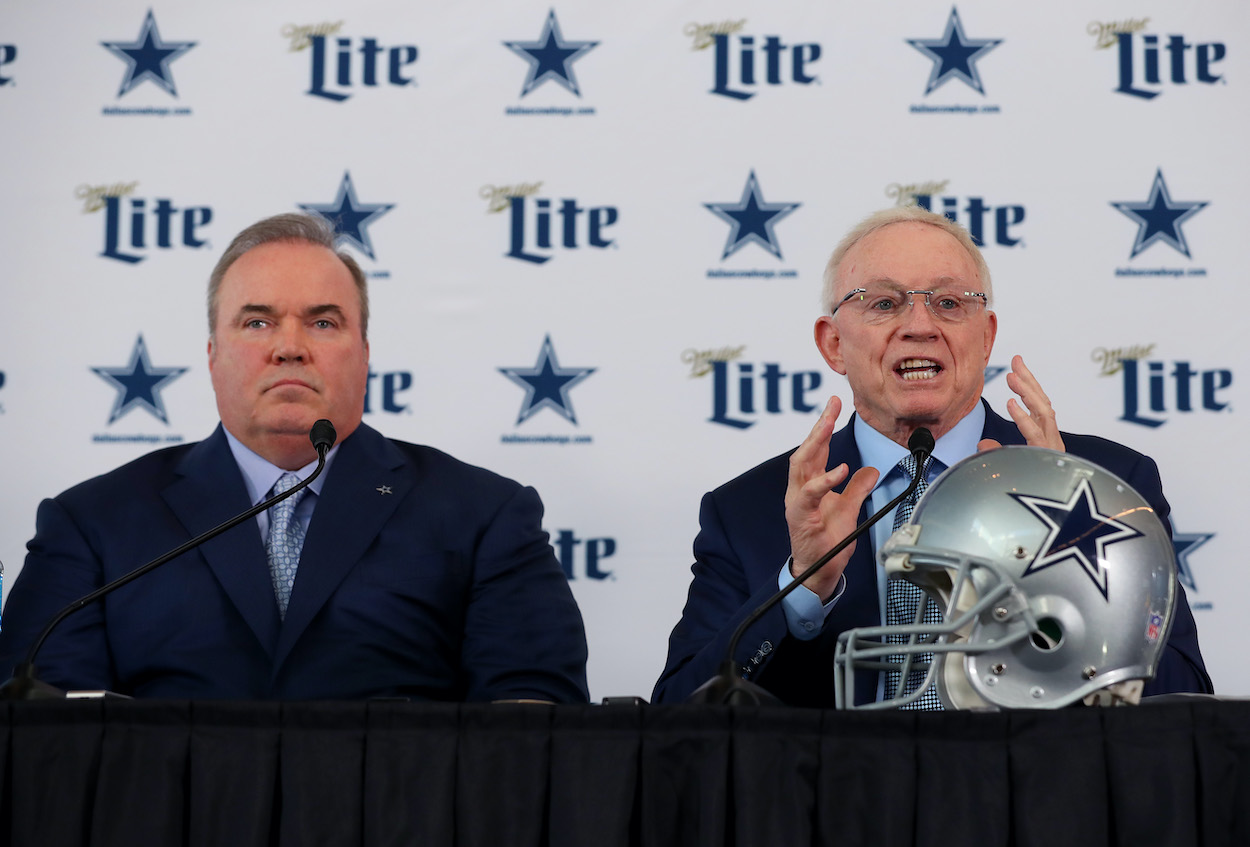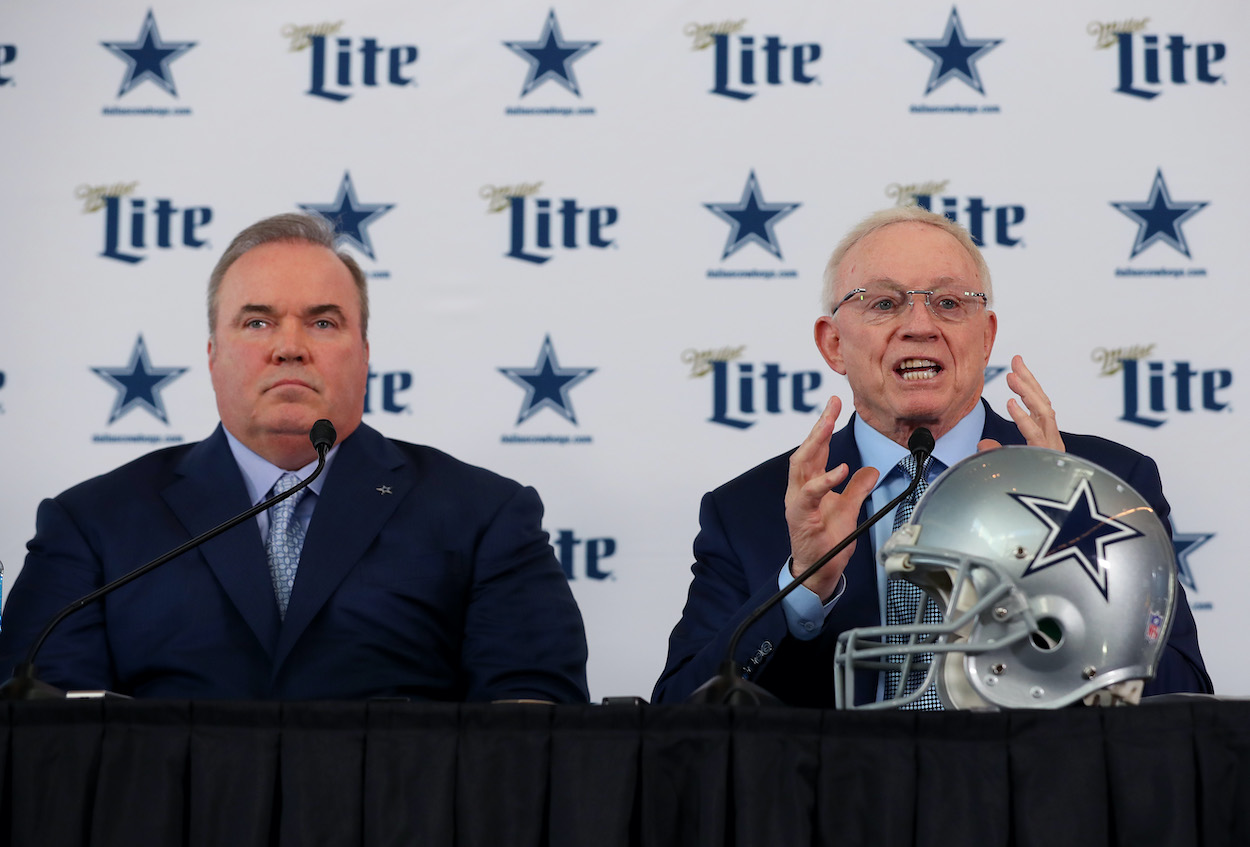 McCarty hails from Pittsburgh, PA, and played football in college at NAIA school Baker University in Kansas, according to DallasCowboys.com. Following six years coaching at smaller college football programs, McCarthy got his first NFL job with the Kansas City Chiefs in 1993 as a quality control coach.
After 13 years as an assistant, McCarthy got the head job in Green Bay in 2006, at the age of 42. He led the Packers for 13 seasons, overseeing the quarterback transition from Brett Favre to Aaron Rodgers, and he and Rodgers won Super Bowl XLV together in January 2011.
In the midst of his second consecutive losing season in 2018, the Packers fired McCarthy after Week 13. After a year away from the game, the Cowboys hired him as their new head coach in January 2020.
The best odds for first NFL coach fired in 2021 are with McCarthy
According to Sports Betting odds, McCarthy has the shortest odds to be the first NFL coach fired at 7/1, per The Dallas Morning News. He's not the only one on the hot seat this season, though. The Denver Broncos' Vic Fangio and Matt Nagy of the Chicago Bears are right behind him at 8/1 and 9/1, respectively.
There are some interesting longer-shots right behind this trio. With more than half of his $100 million Las Vegas Raiders contract left, Jon Gruden is just 10/1, and the well-respected Mike Zimmer in Minnesota is 11/1.
At 12/1, you have newer coaches Kliff Kingsbury (Arizona Cardinals) and Zac Taylor (Cincinnati Bengals), and, at 16/1, there is first-year head coach David Culley (Houston Texans) and second-year head coach Matt Rhule (Carolina Panthers).
New England Patriots guru Bill Belichick and defending Super Bowl champion Bruce Arians of the Tampa Bay Buccaneers are among the longest-shots to be the first coach fired. Their odds are 250/1. However, the honor for least likely to be fired first goes to Kansas City Chiefs Andy Reid.
Jerry Jones is more loyal than he gets credit for
It makes sense that sportsbooks are trying to entice sports bettors to put money down on McCarthy for first NFL coach fired. The Cowboys are always a pressure cooker and the center of media attention. Owner Jerry Jones isn't afraid to blast a coach or a player if he doesn't feel they're playing up to par.
That said, Jones is actually far more loyal to coaches than he gets credit for. Yes, he and his college football teammate at Arkansas, Jimmy Johnson, had a falling out, but after that, coaches have usually stuck around in Dallas for a long time.
After Johnson, Barry Switzer resigned after four seasons. Jones did fire Chan Gailey and Dave Campo, but Campo later came back as an assistant. Bill Parcells retired and gave way to Wade Phillips, who Jones didn't sack until after a 1-7 start to his fourth season.
Troy Aikman's old backup, Jason Garret, took over for Phillips on an interim basis and ended up coaching nine more seasons, despite only making the playoffs three times in almost a decade.
If Garret can make it almost 10 years, you'd figure McCarthy should be able to make it two full seasons. The former Green Bay coach doesn't have the long-standing Cowboy ties, though, that guys like Garrett, Gailey, and Campo did. So, maybe it's not a bad bet after all.  
All stats courtesy of Pro Football Reference