Floyd Little Made a Promise to Ernie Davis Before the Heisman Winner's Tragic Death
This week, the sports world mourned the loss of former Denver Broncos running back Floyd Little, who died of cancer on Friday at the age of 78. Little played his entire career as a Denver Bronco, retiring in 1975 as the NFL's seventh all-time leading rusher. In 2010, he earned a place in the Pro Football Hall of Fame.
One wonders how differently things would have turned out for Little were it not for his encounter with Ernie Davis, who faced his own battle with cancer far sooner in his life.
How Floyd Little and Ernie Davis crossed paths
Floyd Little impressed recruiters during his high school career. He received offers from Notre Dame, Syracuse, and the United States Military Academy, among many others. In fact, no less a figure than General Douglas MacArthur promised Little that he would one day become a general if he chose West Point over the other schools.
 "When you think about that, I could've been Colin Powell's boss," said Little in 2010, as quoted by the Denver Post. "I could've been General [Norman] Schwarzkopf's boss. I could've been General [David] Petraeus' boss. Just think about that."
It was a tempting offer, to be sure. But fate had something else in store for Little.
Former Syracuse running back Ernie Davis personally visited Little in Connecticut to convince him to attend his alma mater. Davis' words had meaning for two reasons. For one, Davis was the first Black player to win the Heisman. Two: unbeknownst to Little, Ernie Davis was dying of leukemia.
While he had told Davis face-to-face he was interested, he was still on the fence. Only after hearing the news of Davis' death months later did Little fully commit to Syracuse.
Floyd Little carries on Ernie Davis' legacy in a big way
In hindsight, Little's decision paid off. At Syracuse, he continued the tradition of great Orange running backs wearing the No. 44, following Davis and Jim Brown. In his four seasons at Syracuse, Little rushed for 2,704 yards and 46 touchdowns. He also earned All-American honors all three seasons he was eligible.
The Denver Broncos chose Little with the sixth overall pick in the 1967 NFL/AFL common draft. Although the Broncos never made the playoffs during his nine-year career, he gave the team their first true star. His importance to the organization in its early years was so great that he earned the nickname "The Franchise." In 1971, he led the NFL with 1,133 rushing yards, becoming the first Denver Bronco to pass the 1,000-yard mark.
Immediately upon his retirement, the Denver Broncos retired the jersey No. 44 in his honor. Syracuse University would do the same in 2005. The school retired the number in honor of Little as well as the other Orange running backs who wore the number before him, including Brown and Davis.
Little never forgot that meeting with Davis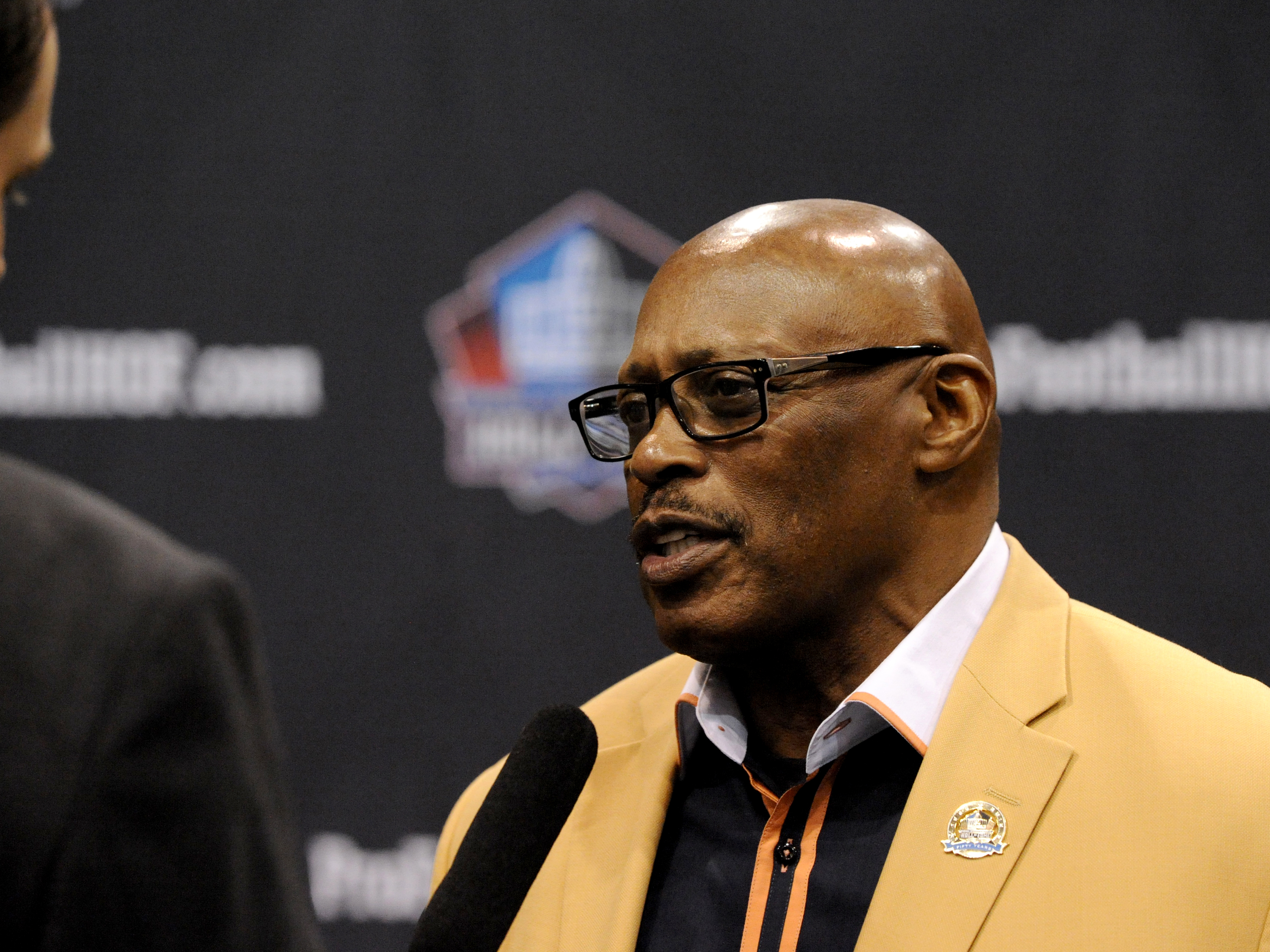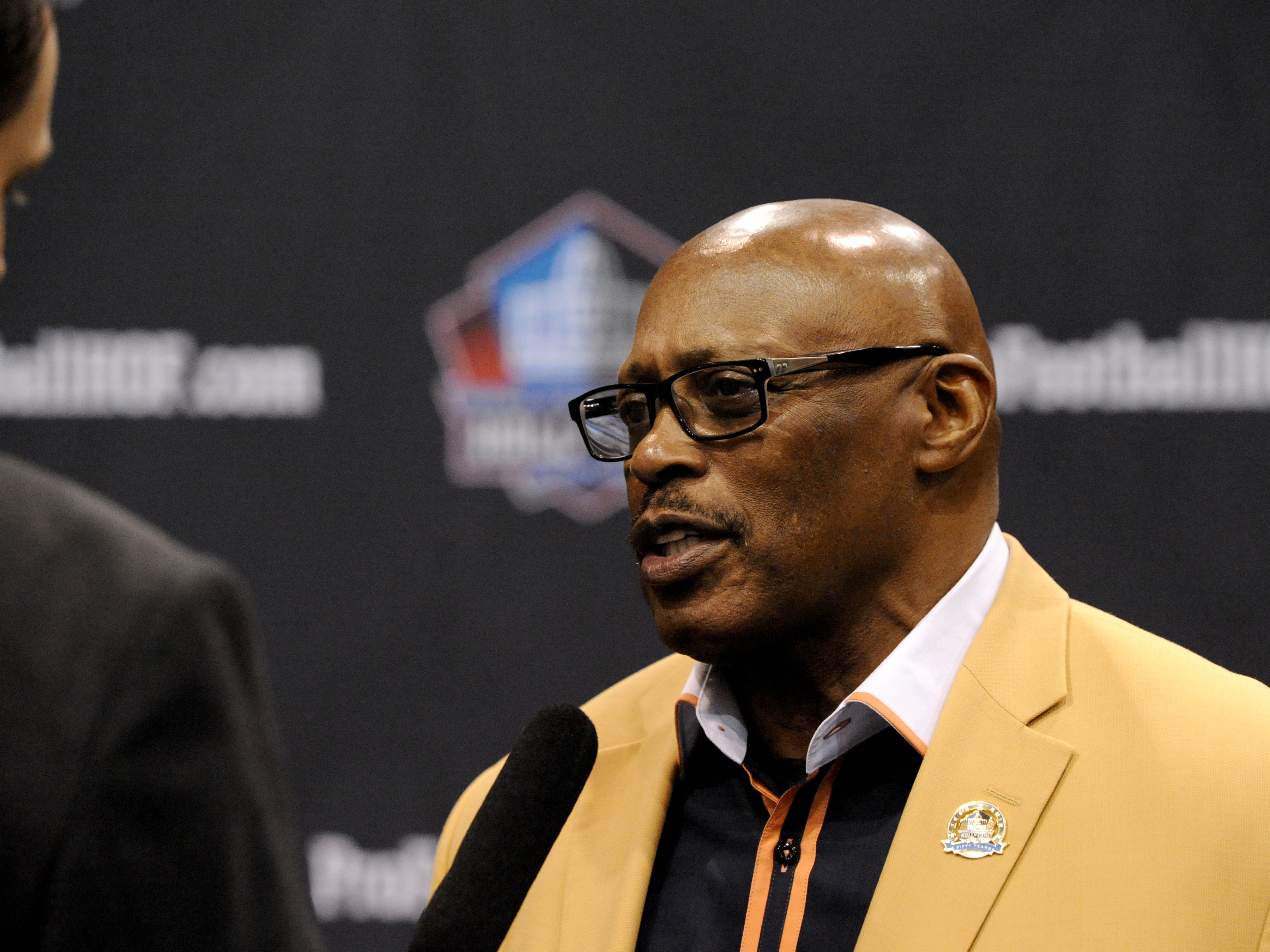 Decades after his retirement from the NFL and one year after his enshrinement in the Pro Football Hall of Fame, Floyd Little returned to Syracuse University. From 2011 to 2016, Little served as a special assistant to the athletic director.
"No one loves Syracuse University as Floyd Little loves Syracuse University — he truly is Mr. Syracuse University," said Tom Coughlin, two-time Super Bowl champion head coach and Little's teammate at Syracuse.
In his position, Little aided Syracuse in recruiting and mentoring student-athletes, just as Davis did for him that day in Connecticut in 1963.
"My life has been tied to Ernie's life, because I wanted to be the Ernie Davis that he couldn't be," said Little, as quoted by ESPN. "That's how I lived my life, because of Ernie Davis not having a chance to live his."