Former Colts DE Dwight Freeney Once Lost Over $20 Million for Trusting the Wrong People
Dwight Freeney was one of the best defensive ends to ever play in the NFL. His career with the Indianapolis Colts was excellent and should warrant him an induction into the Pro Football Hall of Fame once he is eligible. However, during his career Freeney, unfortunately, trusted the wrong people. This ultimately cost him a lot of money.
Dwight Freeney was a legend at Syracuse
Playing college ball at Syracuse, Dwight Freeney was one of the greatest defensive players in the program's history. He only played in seven games during his junior year and still led the Big East with 13 sacks, according to Cuse.com. This earned him a unanimous selection onto the All-Big East first team. 
Then in his senior year, offensive lines could not stop Freeney. Freeney recorded 17.5 sacks for the Orange, according to Cuse.com. He was ultimately named to nine All-American teams that year and won the co-Big East Defensive Player of the Year award.
Freeney ended his college career with 34 sacks, the second-most in Syracuse history. His play led to him becoming a top prospect in the 2002 NFL draft. 
Becoming a future Hall of Famer with the Colts
The Indianapolis Colts selected Freeney with the 11th overall pick in the 2002 NFL draft. He was then a key player on that defense right away. He had 13 sacks in his rookie season. Freeney also led the league with nine forced fumbles and 20 tackles for loss.
Freeney then had 11 or more sacks each of his first four seasons. He also led the league with 16 sacks in 2004. Freeney also ultimately had 10 or more sacks in seven of his first nine seasons with the Colts. After playing with the Colts from 2002 through 2012, Freeney played for the San Diego Chargers in 2013 and 2014. He then played for the Arizona Cardinals in 2015 and the Atlanta Falcons in 2016. Freeney played for the Detroit Lions and Seattle Seahawks in his final season in 2017.
Here is a look at his career accomplishments.
Seven-time Pro Bowl selection 
Three-time first-team All-Pro
Super Bowl champion
125.5 career sacks 
46 forced fumbles (fourth all-time)
128 tackles for loss (15th all-time)
The Indianapolis Colts had a lot of success in the 2000s and Freeney was a big reason why they were so good.
Freeney fell for a scheme that cost him millions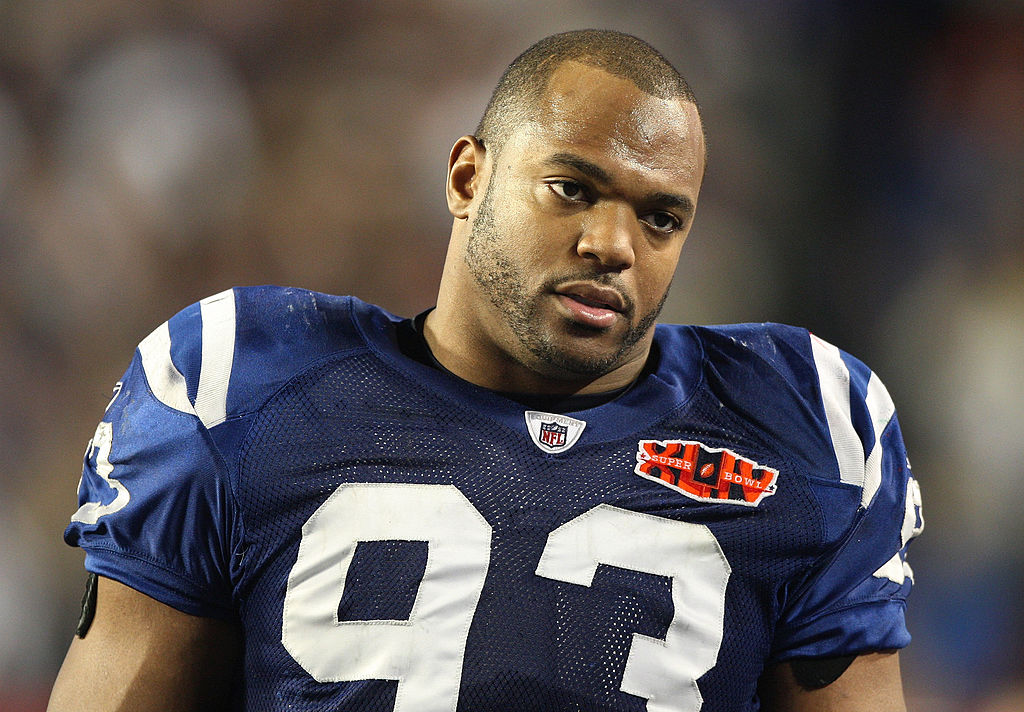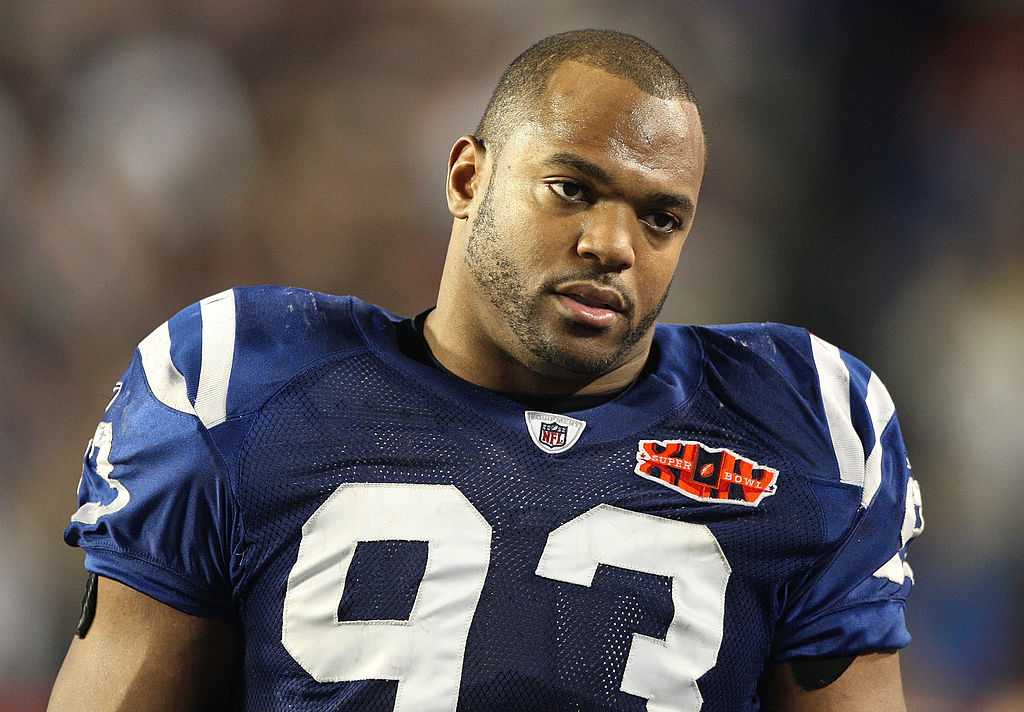 Freeney certainly had some low points in his career. In 2015, Freeney sued Bank of America's N.A. subsidiary and a Merrill Lynch (which is owned by Bank of America) financial adviser Michael Bock. Freeney said that he trusted the bank's wealth management division with his assets. This was before he was swindled out of more than $20 million, according to Forbes.
When Bank of America recruited him in 2010, Freeney thought he was a bank client, not a brokerage client. However, the people recruiting him were Michael Bock, Eva Weinberg (Bock's ex-wife), and Michael Stern who was their associate. Stern had previously created a $60 million Ponzi scheme and then fled to Uruguay. He came back to the U.S. undetected, though. 
Weinberg was a Merrill Lynch advisor when they recruited Freeney. However, after she gained access to his financials she left. Weinberg and Stern then launched Global Wealth Management. She was then Freeney's business manager and financial planner as she controlled his bills, taxes, savings, and salary. 
Stern and Weinberg then even leased a private jet to make it look like Stern was a wealthy real estate tycoon, according to Forbes. However, they used $750,000 from Freeney's accounts to pay for the lease, pilot salaries, fuel, and hangar fees. Freeney also claimed that Weinberg forged a Power of Attorney. She then used it to carry out financial transactions and remove large amounts of money from his accounts. She also used it to have her brother sell three insurance policies to Freeney worth $55 million. They then illegally split the commission and after the initial premium was paid Weinberg stopped paying the premiums on behalf of Freeney. This cost Freeney $55 million in coverage.
In 2012, Freeney said that something didn't feel right after reviewing some financial returns. The FBI later contacted him because they were trying to track Stern down and learned he had been working with him. The FBI then discovered this scheme but it had already defrauded Freeney of over $20 million, according to Forbes.
As of July 2015, Stern was serving a 13-year prison sentence and Weinberg was on supervised relief after six months of incarceration, according to Forbes. A judge dismissed Freeney's case in 2015. The decision, reportedly, said Freeney never proved that Bank of America employed the brokers who joined Merrill three months after Bank of America bought Merrill, according to Forbes.
Dwight Freeney had a lot of high points in his career. He, clearly, had some low points too. If his story can teach us anything it's to be careful with who you trust.