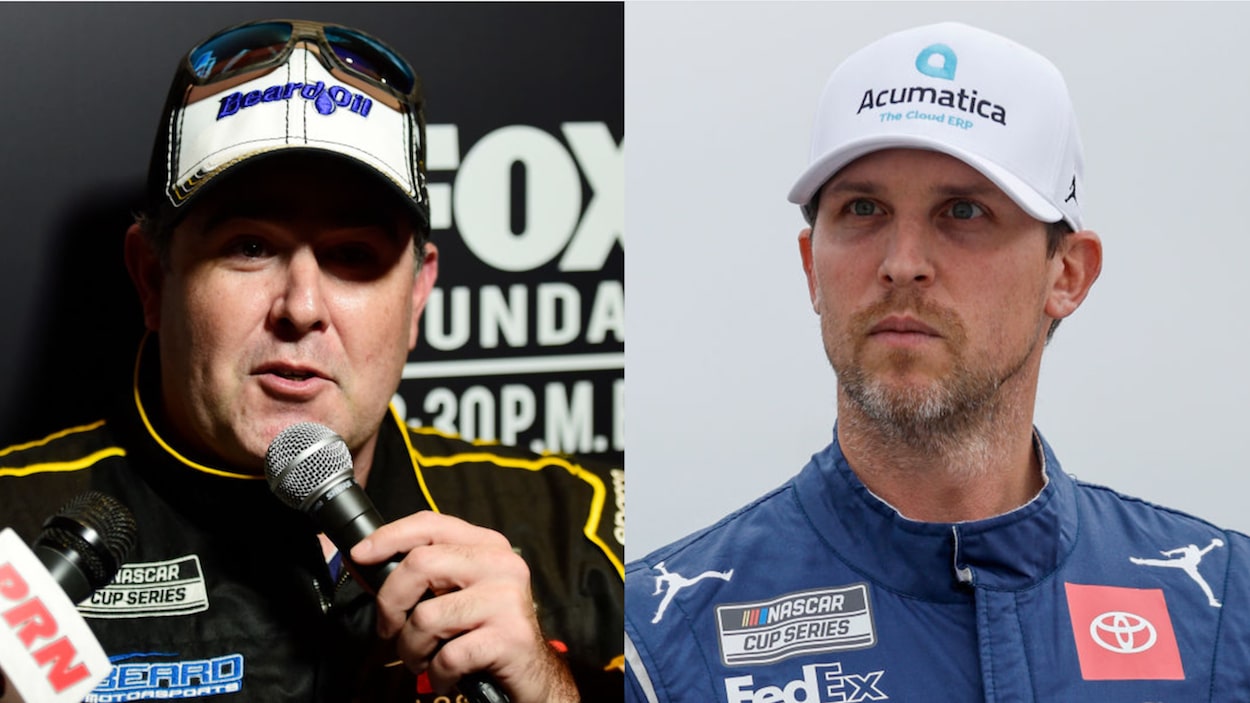 Former Cup Driver Brendan Gaughan Offers Unpopular Take on Safety and Earns Stern Rebuke From Denny Hamlin
When it comes to the safety of NASCAR's Next Gen car, it's safe to say that Brendan Gaughan and Denny Hamlin will have to agree to disagree.
Over the past few weeks, some of NASCAR's most influential and accomplished active drivers have offered a remarkably unified take on the Next Generation Cup Series car that's in its first year of competition.
The overriding message? 
The car lacks the safety features necessary to make drivers feel adequately protected inside their race cars. While it's troubling enough that numerous drivers have complained of lingering soreness from accidents that to the naked eye seemed like no cause for alarm, far more worrisome is the fact that two of the sport's biggest stars — Kurt Busch and Alex Bowman — have suffered a concussion in the last two-and-a-half months from wrecks that appeared equally innocuous.
After Bowman revealed last week that concussion-like symptoms following a wreck the previous Sunday at Texas Motor Speedway would force him to sit out the upcoming race, Denny Hamlin declared during his media availability this past weekend at Talladega that the new car needs a "full redesign" and that NASCAR needs "new leadership."
While no other driver has gone that far in their criticism of the sanctioning body and its attitude toward driver safety and, specifically, the Next Gen piece, suffice it to say that few drivers seem very comfortable with the status quo.
However, at least one driver — a former driver — isn't buying into the idea that the car is as unsafe as Hamlin, former Cup Series champions Kevin Harvick, Chase Elliott, Joey Logano, Kyle Larson, and others — purport.
Brendan Gaughan 'promises' the Next Gen car isn't as unsafe as many claim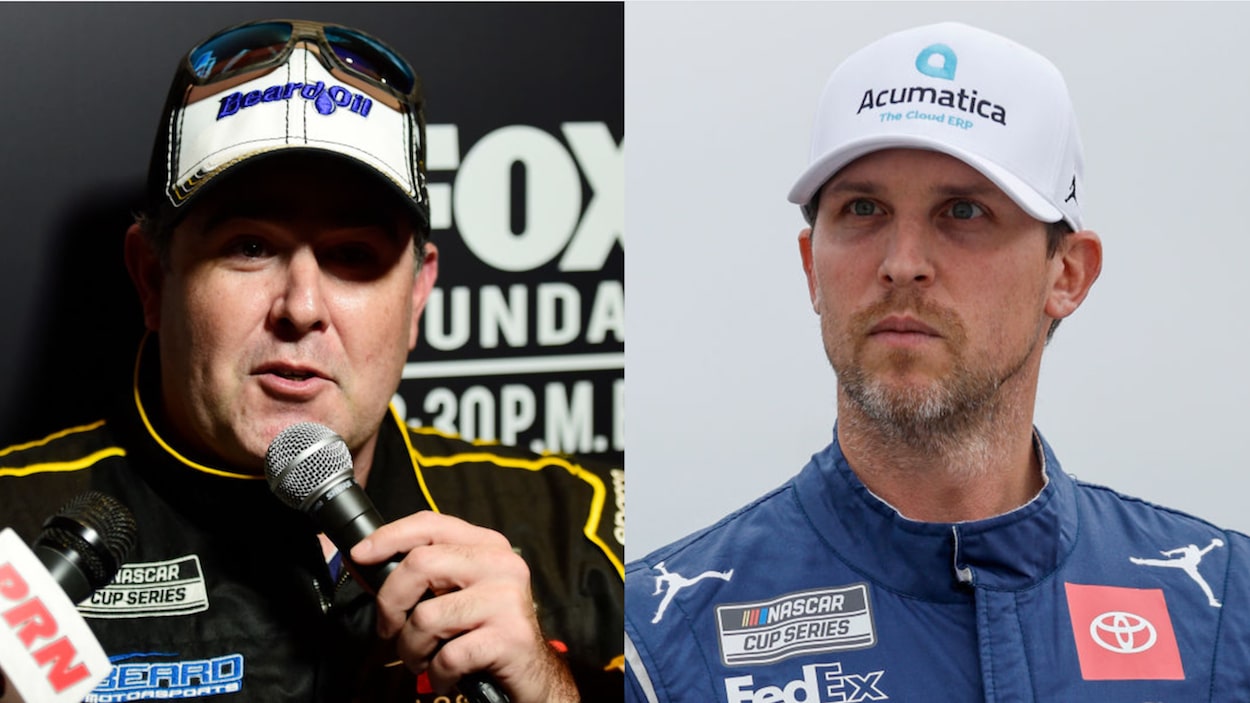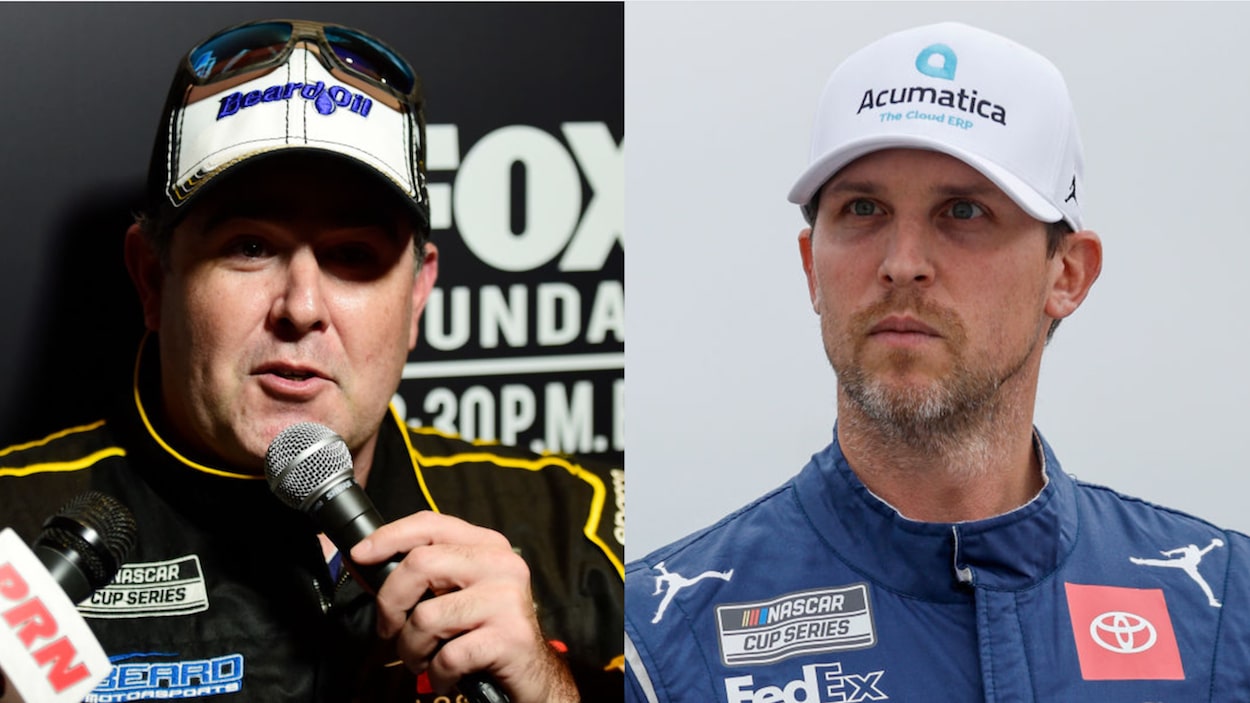 So who's the driver bucking the conventional wisdom about the Next Generation Cup Series Car?
That would be Brendan Gaughan, who owns a total of 503 starts across NASCAR's top three series, including 67 at the Cup level. Speaking during an interview last week with SiriusXM NASCAR Radio's Claire B. Lang, Gaughan pushed back at the suggestion that this car perhaps poses a greater safety risk than the cars drivers raced in the years leading up to the safety revolution following the 2001 death of NASCAR legend Dale Earnhardt.
In the years after Earnhardt lost his life in a crash on the final lap of the Daytona 500, NASCAR made head-and-neck-support (HANS) devices mandatory and worked closely with race tracks to add soft-wall technology, also known as SAFER barriers. But in the years leading up to this, the concrete walls at all tracks were significantly harder in that they had no "give" when struck by a car. Drivers also lacked the upper body protection that they have now.
So Gaughan, who raced both before and after all this technology emerged, isn't buying the idea that drivers are at more risk of injury today than they were before HANS devices or soft walls.
"I've heard people say the hits seem like they're harder. I don't know," Gaughan said on SiriusXM. "I know it can't be any harder than we were hitting concrete walls with cars that didn't have any flex in them back in the late '90s and early 2000s. I promise you: The hits aren't harder than that, with a soft wall and the crushable impact of these things. So let's find what it is [that's the problem.]
"Do the seats need to be redesigned a little different way? Is there something with the way we're mounting the seatbelts? I don't know. I haven't hit one of these cars, I have not driven one, and I have not crashed in one, but I can promise you it is not as hard of a hit as we had at Phoenix Raceway in 1999 when you had no safer walls and no crushable impact in these cars. I promise it's not as hard."
Gaughan —  who owns two Xfinity Series and eight Camping World Truck Series wins but none in NASCAR's premier series — hasn't driven a Cup car since 2020 when he started five of 36 events. Gaughan made his first NASCAR start in 1997 in a truck race.
"Safety is always an evolution," said the former Georgetown University college basketball player and current director of race operations for Beard Motorsports, a part-time Cup Series team. "I've raced in these things where it was a single air aluminum seat with a headrest that we used to move out of our way when we didn't want it touching our head, to what we have today. Are they always evolving? Absolutely. Are we always learning? If somebody tells you that we're not still learning, I'm going to find you the biggest fool in the room. You always have to keep learning. So will we learn something [with this car]? Absolutely. Will we find what that weak link is, the chink in the armor? Absolutely, and they'll make a change. But I don't think there's massive overhauls [needed]."
Denny Hamlin was none too pleased with Brendan Gaughan's Next Gen musings
Naturally, Brandan Gaughan's comments on SiriusXM didn't sit well with Denny Hamlin, who has been one of the most vocal critics of the Next Gen car over the last several months. 
And the comments likely especially hit a nerve with Hamlin since his harsh critiques have been based on personal experience. Not only is Hamlin the team owner for Kurt Busch — who has been sidelined with concussion-like symptoms since his July 23 crash at Pocono — but Hamlin himself has experienced an especially hard hit in the Next Gen car.
After being involved in a crash in the August Cup Series race at Daytona, Hamlin was in so much pain that he decided to skip out on an Xfinity Series race he was planning to run the next weekend at Darlington.
Hamlin compared the discomfort that came from his Daytona hit to the kind of pain you might feel after being kicked in the ribs while lying on the ground. So, needless to say, the driver wasn't too thrilled to learn of Gaughan's opinion of the new car.
And the three-time Daytona 500 champion made his feelings known on Twitter with a stern rebuke.
"S**t take," Hamlin replied tersely to the SiriusXM tweet teasing Gaughan's appearance on Lang's show.

Truth be told, Hamlin isn't the only driver who feels this way about Gaughan's remarks. But Gaughan seems extremely confident in his opinion of the Next Gen.
"Give me the crash data stuff from before we had crash data recorders and put it up against the early days — before soft walls were in," Gaughan concluded in his remarks on SiriusXM. "I promise you there's not a chance the hits are as hard."
Like Sportscasting on Facebook. Follow us on Twitter @sportscasting19 and subscribe to our YouTube channel.