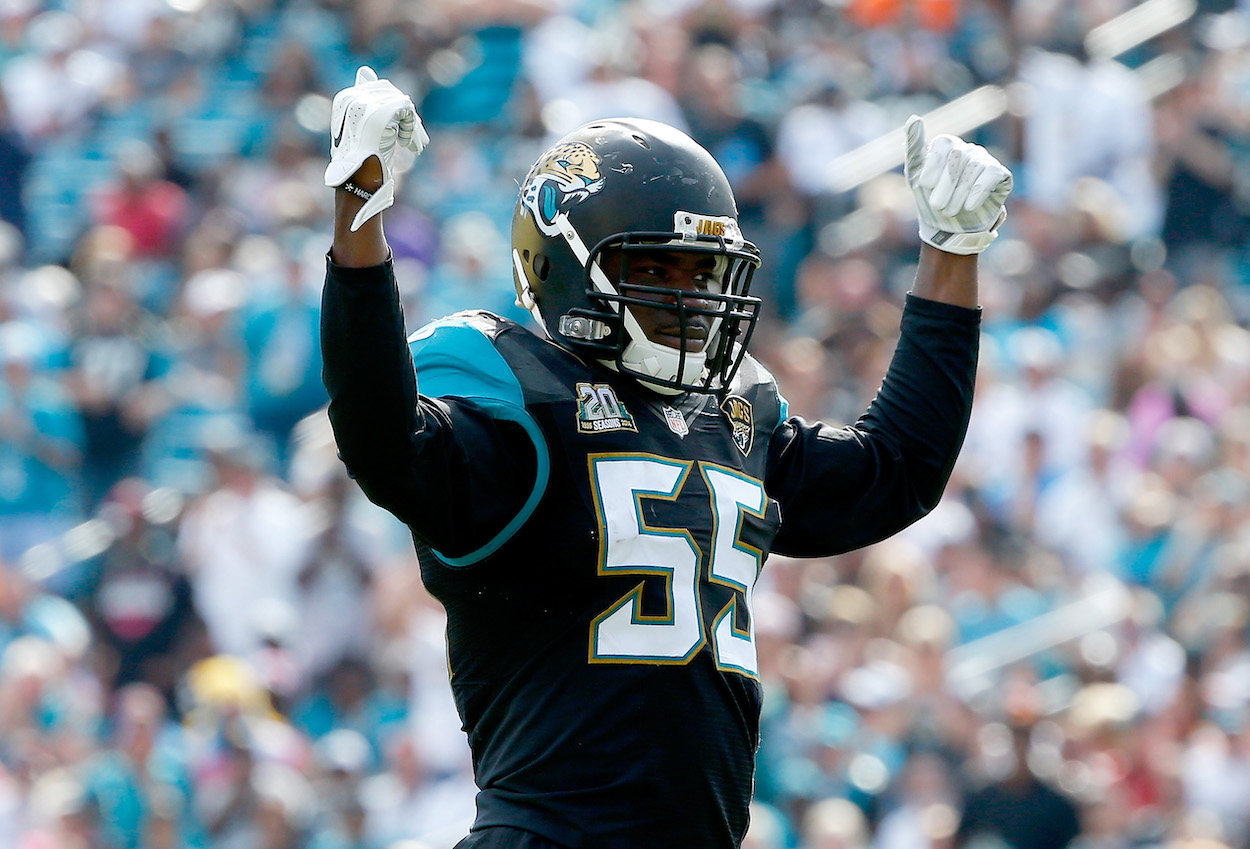 Former NFL LB Geno Hayes, 33, Facing Death and Moved to Hospice Care
Geno Hayes was once a solid NFL linebacker for Tampa Bay and Jacksonville. Now, at 33, he's in hospice care and facing death.
Geno Hayes never made any NFL Pro Bowls or All-Pro teams. He just showed up and did his job every day. He did it well the first four seasons with the Tampa Bay Buccaneers before spending his final two seasons with the Jacksonville Jaguars. There was a stop in Chicago sandwiched in between. Now, at just 33 years old, Hayes is facing death after fighting liver disease for the past two years.  
Geno Hayes had solid NFL career with Bucs and Jaguars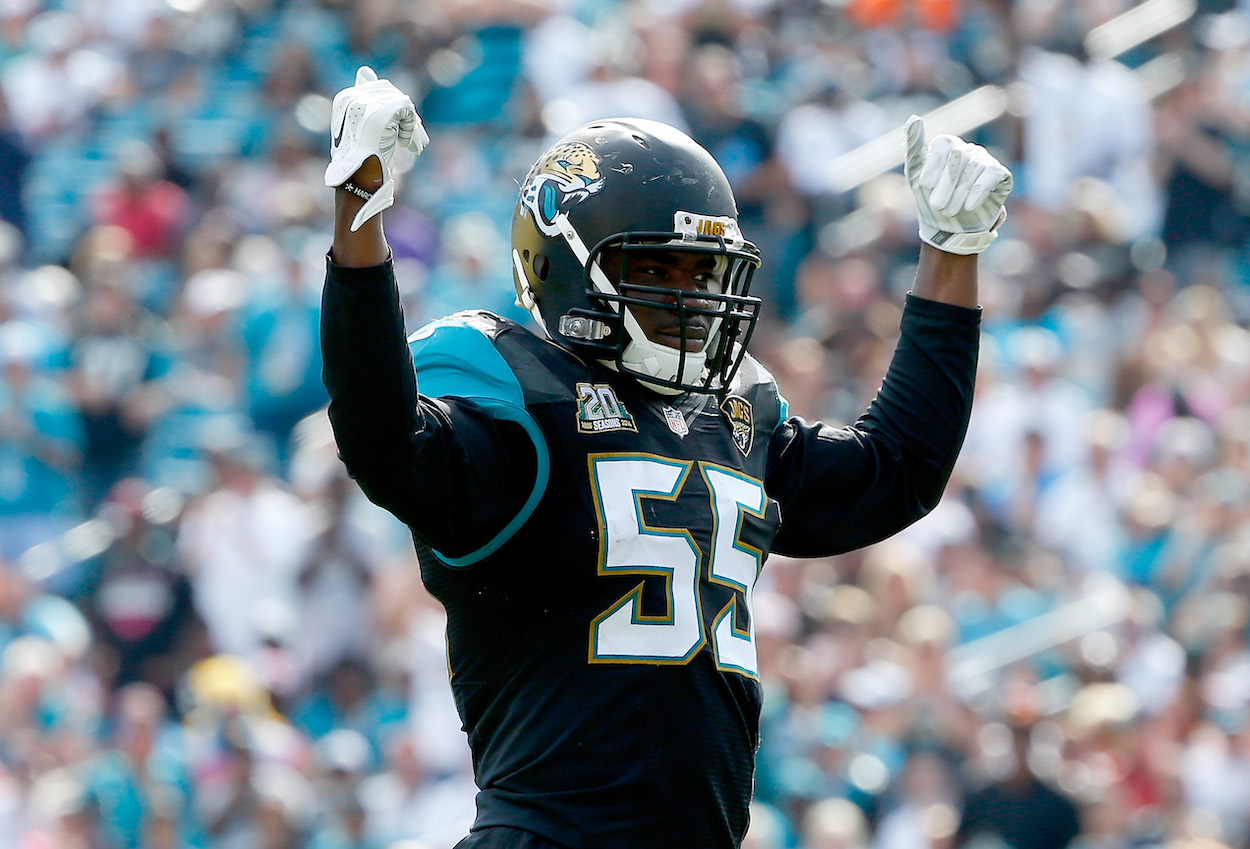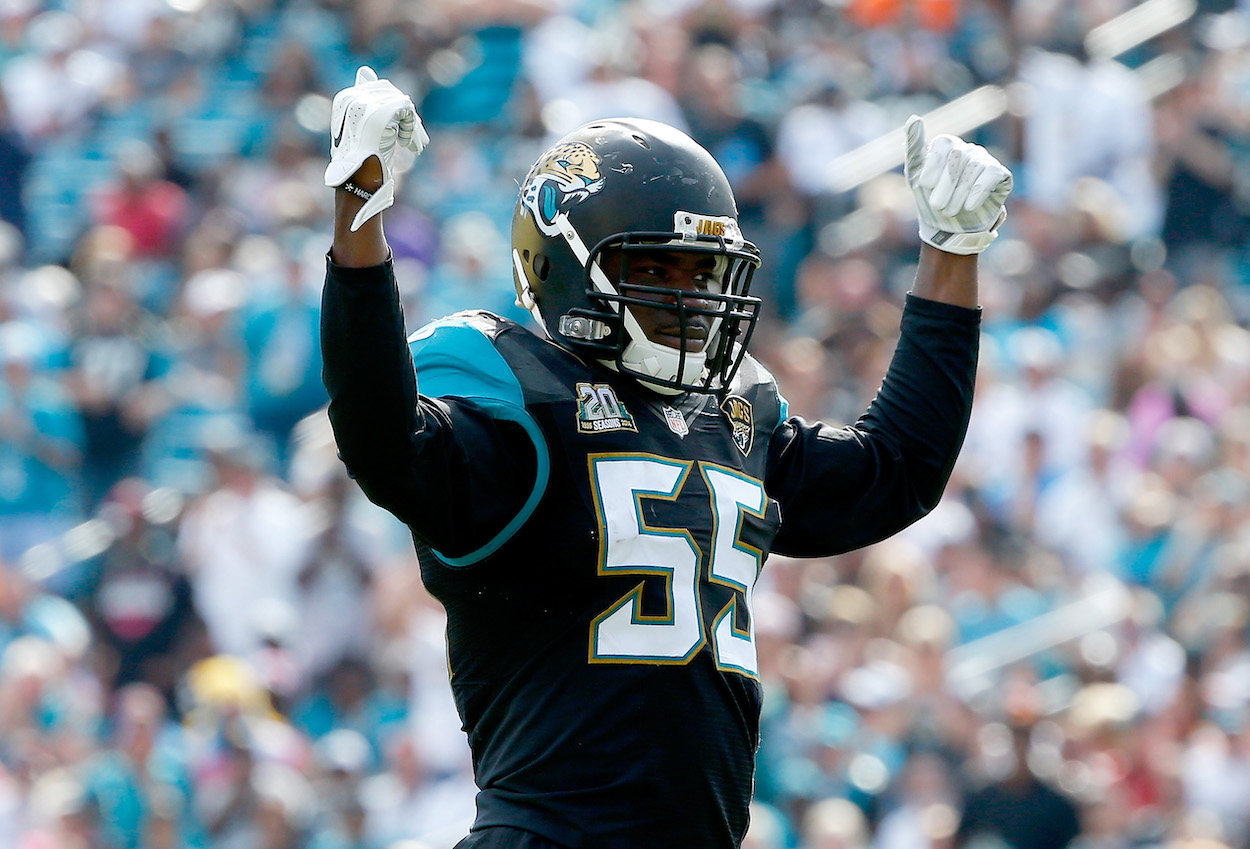 After a career at Florida State, which included First Team All-ACC honors his junior year, the Tampa Bay Buccaneers drafted Geno Hayes in the sixth round of the 2008 NFL draft. 
Hayes saw limited action during his rookie season but was impressive his second year when he became a regular starter and recorded three sacks, two interceptions, one forced fumble, one fumble recovery, and 98 tackles. The 2010 season was much of the same from Hayes, who tallied 82 tackles, along with four sacks and an interception.
Hayes spent one more season in Tampa before heading north and playing for Chicago in a limited role. He returned home to Florida and Jacksonville in 2013. He played the 2014 season with the Jaguars and retired. 
Geno Hayes receives surprise diagnosis
Two years ago, Geno Hayes received some surprising news — he had alcoholic cirrhosis. It was surprising because, according to Hayes, he wasn't a heavy drinker.
"But when we dug in deeper, it became just chronic liver disease, because I don't drink like that," Hayes told ESPN. "If I did drink, it was just like wine or something like that. But my body is made different. And that's what [my doctor] said — 'Everybody's made different.'"
Hayes suspected his condition was the result of a family history of liver disease combined with his use of over-the-counter pain medications during his playing career. His body shockingly shed weight at an alarming rate. The former NFL star and his physique dwindled from 220 pounds down to 150. 
Initially, he kept the diagnosis private from his kids, who are now 13 and 8. 
"At first, I didn't let my kids come around when I was in the hospital. Over time we eased into them knowing about me, and now they know how to handle things …"
Placed in hospice care
Hayes' kids and wife Shevelle have been along with him on this journey, which has included being hospitalized 20 times in the last year. In December, he was placed on a waiting list for a transplant at the Mayo Clinic and Northwestern Medicine.
While Hayes initially kept his condition private from his kids and the rest of the world, he eventually decided to open up because he hoped he might encourage others to just slow down and appreciate life. 
"I'm enjoying life, I'm spending more time with my kids and I really want to help people," Hayes said. "My main goal is to just inspire, to inspire the next person, no matter what they're going through, no matter who talks bad about them — family, friends, social media, all of that crap — it don't matter. You take care of you. Make sure you're straight. That's all I want to do."
The 33-year-old Hayes has been moved to hospice care at his parent's home in Georgia.