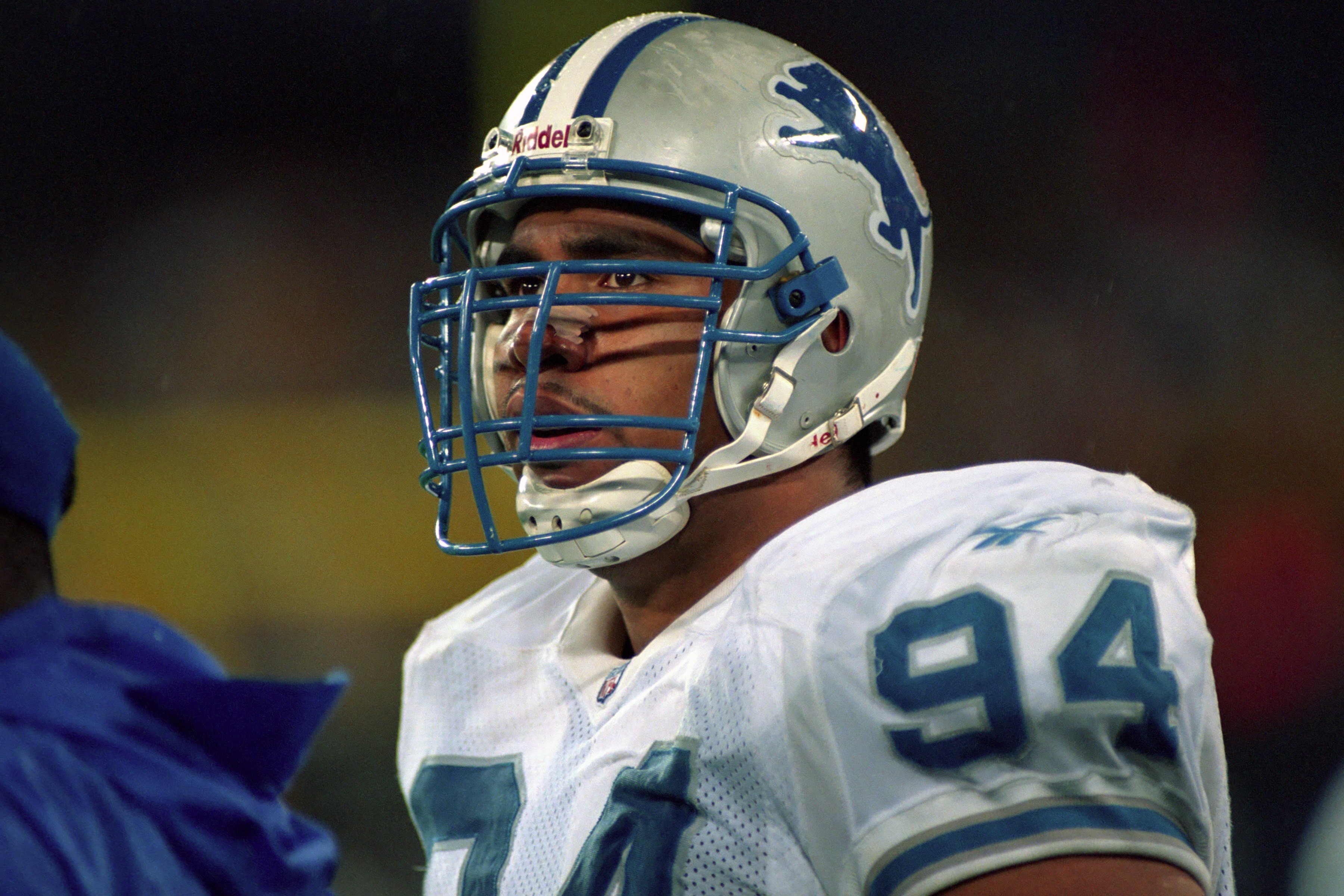 Former Pro Bowler Luther Elliss Went Bankrupt After Making $20 Million In the NFL
Luther Elliss made $20 million during his successful NFL career, but he went broke just six years into retirement.
Luther Elliss had a successful 10-year career in the NFL. The defensive lineman made two Pro Bowls and was an integral part of the Detroit Lions' defensive front for almost a decade. Elliss also did quite well in the financial department, banking $20 million during his NFL career. Usually, that would be enough money to last someone a lifetime, but not Luther Elliss.
The former Pro Bowler blew through his entire NFL earnings in six years and filed for bankruptcy in 2010. Sadly, Elliss is far from the first NFL player to lose everything he earned in the league.
Luther Elliss' NFL career
Luther Elliss was a force to be reckoned with on the Lions' defensive line for nearly a decade. The 6-foot-5, 318-pound stud served as the team's starting defensive tackle for nine seasons.
Elliss was drafted by the Lions in the first round of the 1995 NFL draft. He immediately jumped into a starting role with the team and produced as a rookie. In his second NFL season, Elliss recorded 6.5 sacks and 49 tackles. The next year, he had a career-high 8.5 sacks and 63 tackles.
Elliss made the Pro Bowl in two straight seasons in 1999 and 2000. Over those two years, he forced three fumbles, recovered four, and even returned one for a touchdown.
After nine years in Detroit, Elliss finished out his career in Denver with the Broncos. He retired at the end of the 2004 season with 29 career sacks and 331 combined tackles.
Elliss made over $20 million in the NFL but lost it all six years into retirement
Throughout his NFL career, Elliss earned a substantial amount of money from his time with the Lions and Broncos. Elliss earned over $11 million in salary alone, but he said later he earned over $20 million in the NFL in total.
In 2010, six years after he retired from football, Elliss filed for bankruptcy. Years of poor financial decisions and bad investments in failing companies contributed to his financial demise.
Elliss makes it a priority to educated current players on how to save their money. He doesn't want to see anyone else go through what he had to in retirement.
"I talk about not being prideful," Elliss told Fox Sports. "A lot of my demise came because of pride. I couldn't admit that I needed help. I don't wish that on anybody, but because of that it's allowed me to be who I am today and more appreciative and grateful for all the things I've done."
Thankfully, Elliss has rebounded from his financial downfall in recent years. He was able to return to the sport he loves and become a college football coach in 2017.
Elliss is back on his feet as the defensive line coach at the University of Idaho
After the harsh realization of bankruptcy set in, Luther Elliss vowed to get his life back on track. He eventually found success in the same space that he excelled in as a player.
In 2017, Elliss became an assistant football coach at the University of Idaho. He currently serves as the defensive line coach for the Vandals, and he sure has a knack for it.
In his first season with the team, Elliss led the defensive line unit to be ranked in the top-five of the Big Sky Conference in tackles for loss, fumbles recovered, points allowed, total defense, and sacks.
Elliss might've been careless with his NFL earnings in retirement, but he has a bright future as a football coach. Who's to say he can't make that $20 million back, and then some?
All stats courtesy of Pro Football Reference