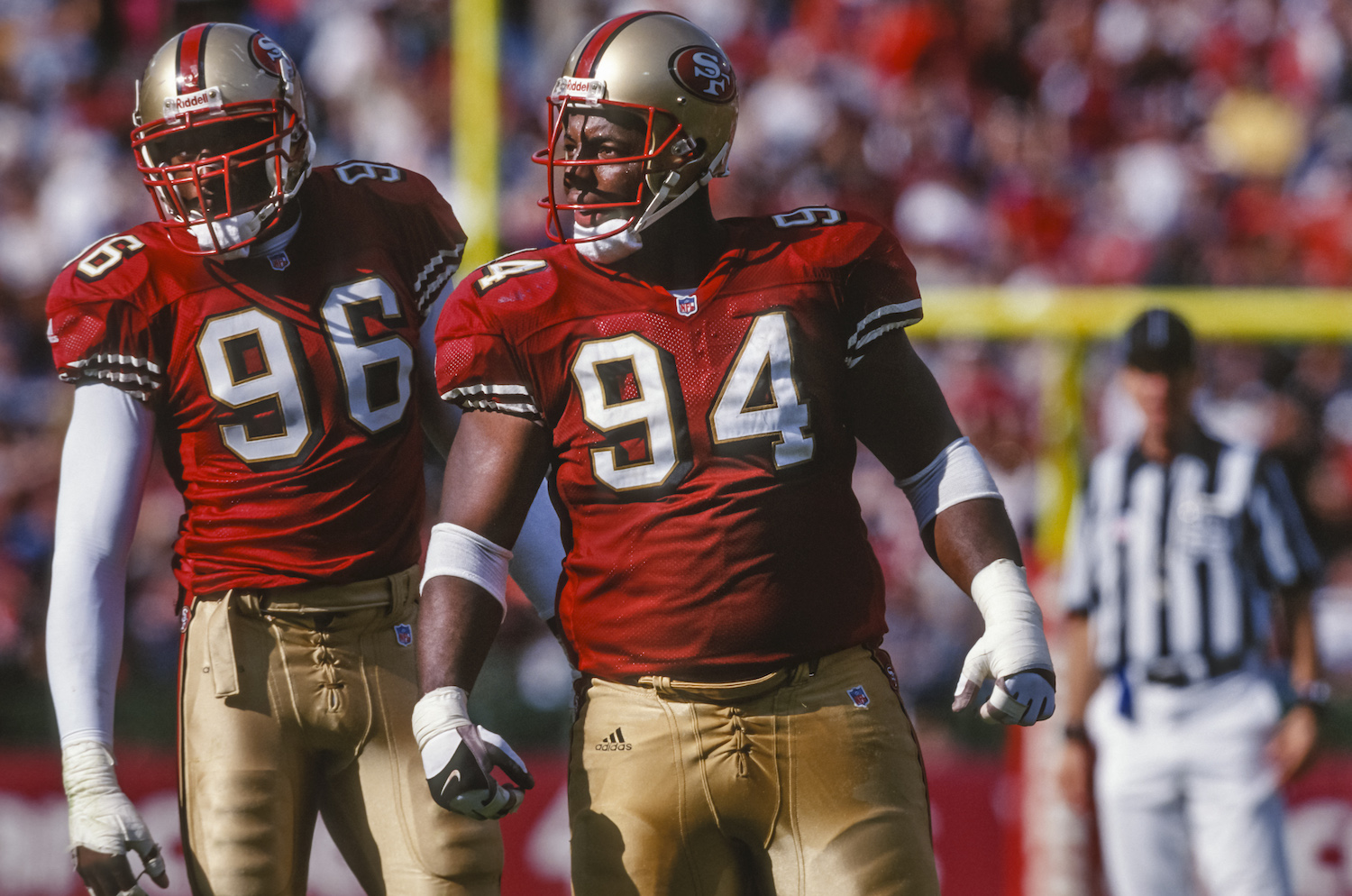 Former San Francisco 49ers Defensive Star Dana Stubblefield Convicted of Rape and Faces 15 Years to Life in Prison
A jury convicted former San Francisco 49ers defensive star Dana Stubblefield of rape and use of a gun. The 2003 Defensive Rookie of the Year and three-time Pro Bowler faces 15 years to life in prison.
For seven seasons, NFL defensive end Dana Stubblefield terrorized opposing quarterbacks in the backfield for the San Francisco 49ers, including 1997, when he recorded 15 sacks and was named an All-Pro. According to the jury in Stubblefield's rape trial, the three-time Pro Bowler terrorized a woman at his house in 2015 when he raped her and used a gun during the assault. He now faces 15 years to life in prison. 
Dana Stubblefield's outstanding NFL career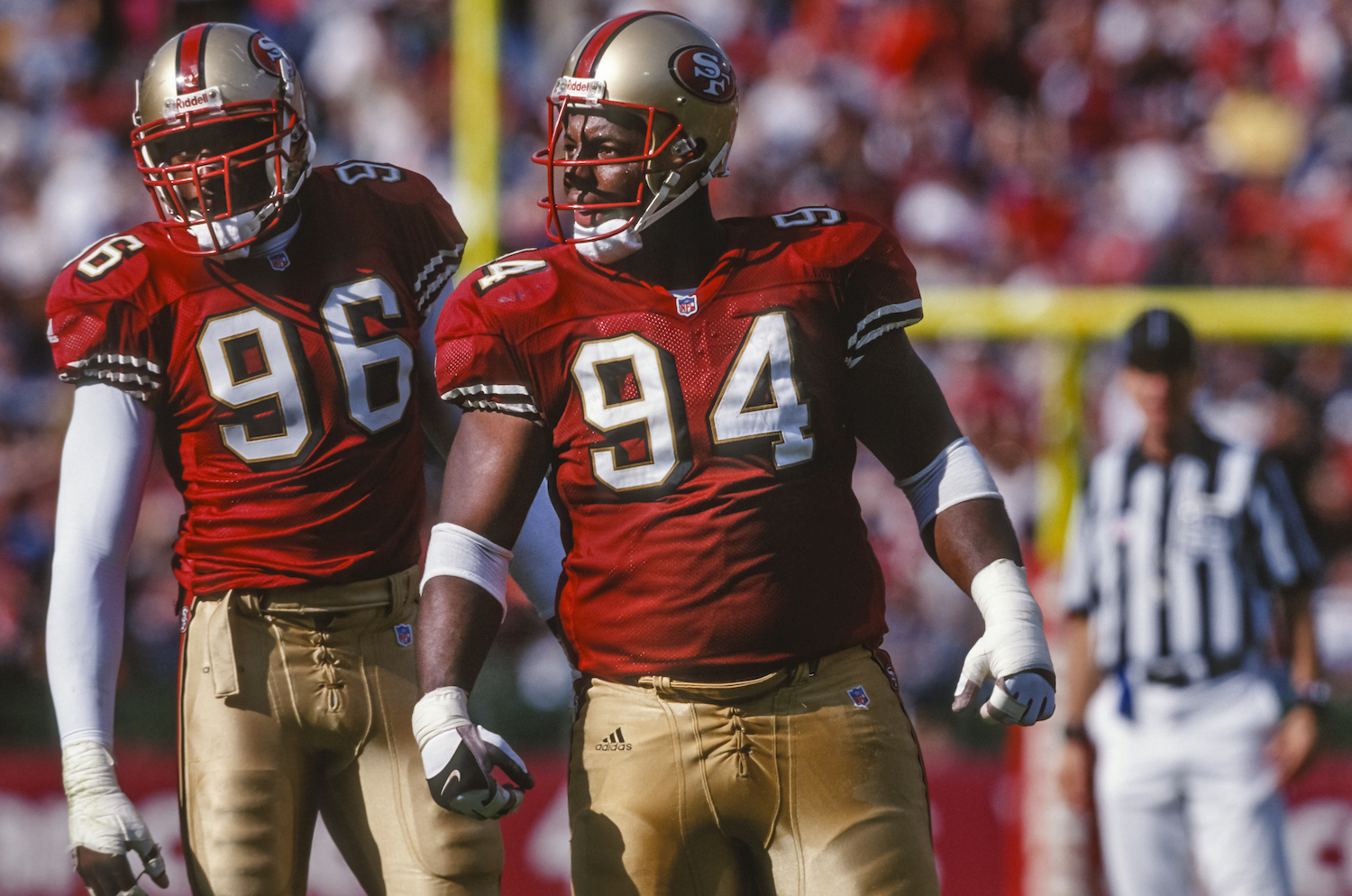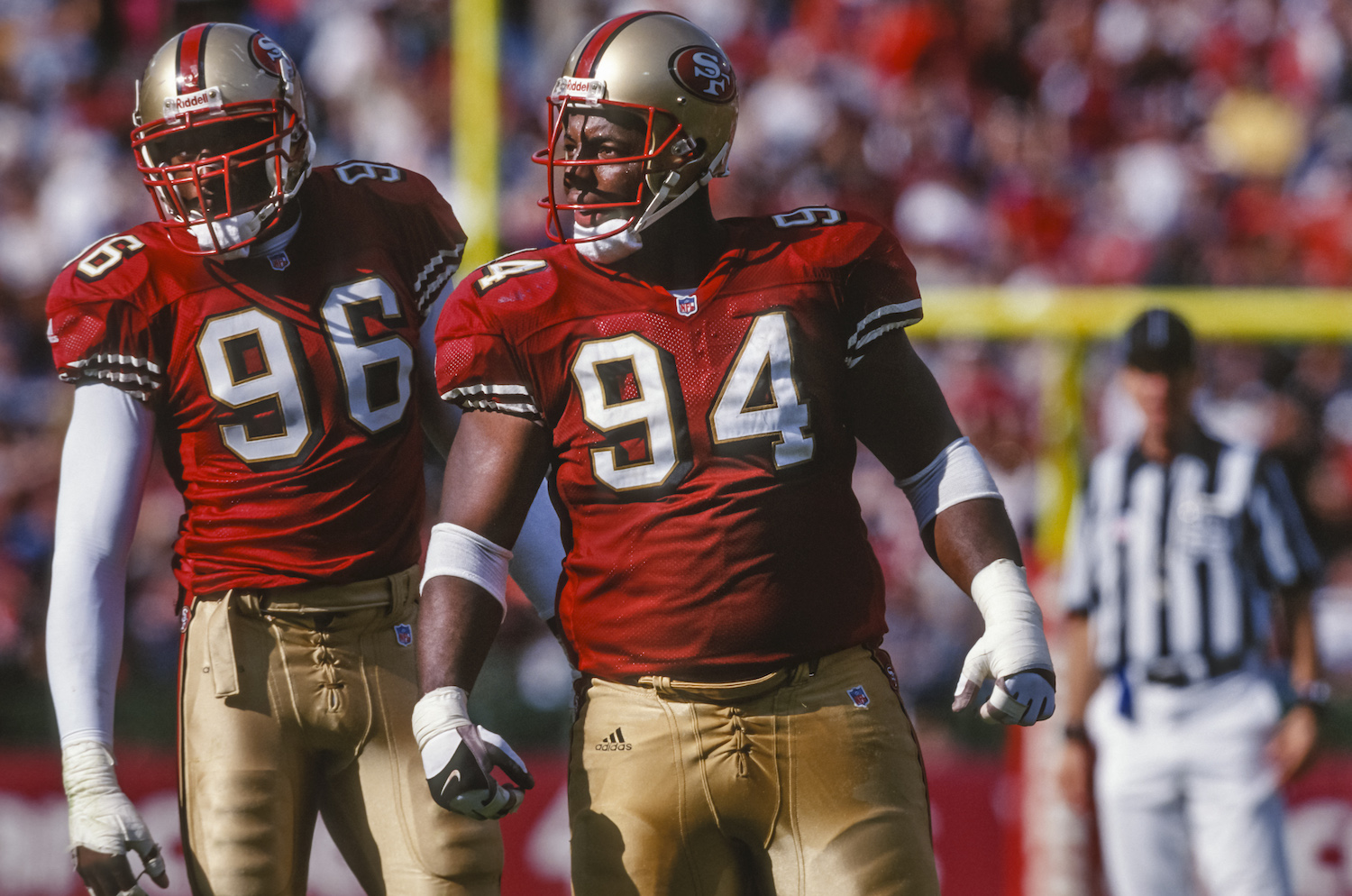 After being drafted by the San Francisco 49ers with the 26th overall selection in the 1993 NFL draft, Dana Stubblefield impressed right from the start. His rookie season he recorded a team-leading 10.5 sacks and was named the NFL Defensive Rookie of the Year.
In Stubblefield's second season, he registered 8.5 sacks as part of a stingy 49ers defense that teamed up with Steve Young and Jerry Rice on offense to win the Super Bowl over the San Diego Chargers. In 1997, Stubblefield had the best season of his career when he recorded 15 sacks, just a half-sack behind Minnesota's John Randle for league best.
After the 1997 season, Stubblefield headed to Washington where he played for three seasons. In Washington, and upon his return to the 49ers, Stubblefield was never ever able to perform at such a high level. He played one final year with the Oakland Raiders and retired after the 2003 season.  
Dana Stubblefield's legal troubles 
In 2008, Dana Stubblefield found his name in the headlines for all the wrong reasons. That's when he pleaded guilty to charges of making false statements to a federal agent about his use of performance-enhancing drugs. He became the first football player charged with a crime in the five-year investigation of BALCO. Olympic sprinter Marion Jones was the first athlete to plead guilty to lying to federal agents about using banned substances.
According to court documents, the government obtained evidence that tied Stubblefield to the use of "the clear" and EPO when federal investigators raided BALCO offices in 2003. In 2004, the NFL fined Stubblefield and three other Raiders three game checks for testing positive for THG, which was not yet on the league's list of banned substances. 
Stubblefield received probation for lying to investigators. That probation, however, converted into jail time two years later when Stubblefield admitted he stole his former girlfriend's mail by submitting a change of address form so her mail, including her unemployment checks, would be delivered to his residence. He was sentenced to 90 days in jail.
Dana Stubblefield guilty of rape; faces years in prison 
While Dana Stubblefield has had a few run-ins with the law in the past, those are minor compared to the current situation in which he finds himself. Stubblefield was found guilty of rape and forced copulation on a woman during an incident on April 9, 2015 in which she came to his house to interview for a babysitting job. 
The jury of eight men and four women also found Stubblefield used a gun during the sexual assault and that could significantly increase the length of his sentence, which is a maximum of 15 years to life in prison.
The trial, which started in March, was temporarily delayed because of the pandemic. It included testimony from the victim as well as the testimony of two other women who testified Stubblefield had also assaulted them, which helped establish a pattern of behavior. Those claims were not charged by the District Attorney office because of issues with the statutes of limitations and jurisdiction.
Stubblefield's next court hearing is scheduled for Aug. 28 when sentencing recommendations are expected to be presented.