Former Steeler Blasts the NFL for Hypocritical Stance on DK Metcalf Versus Ja'Wuan James
The NFL often takes criticism for speaking out of both sides of its mouth when it comes to player safety. The league says that NFL player safety is a top priority but allows teams to conduct physical offseason workouts.  
In the last week, the NFL illustrated how it can take contradictory stances on player safety. The league celebrated Seattle Seahawks wide receiver DK Metcalf but threatened Denver Broncos tackle Ja'Wuan James. 
Former Pittsburgh Steeler offensive lineman Ramon Foster noticed these contradictory stances and called the league out for it. 
The NFL was supportive of DK Metcalf running in a track meet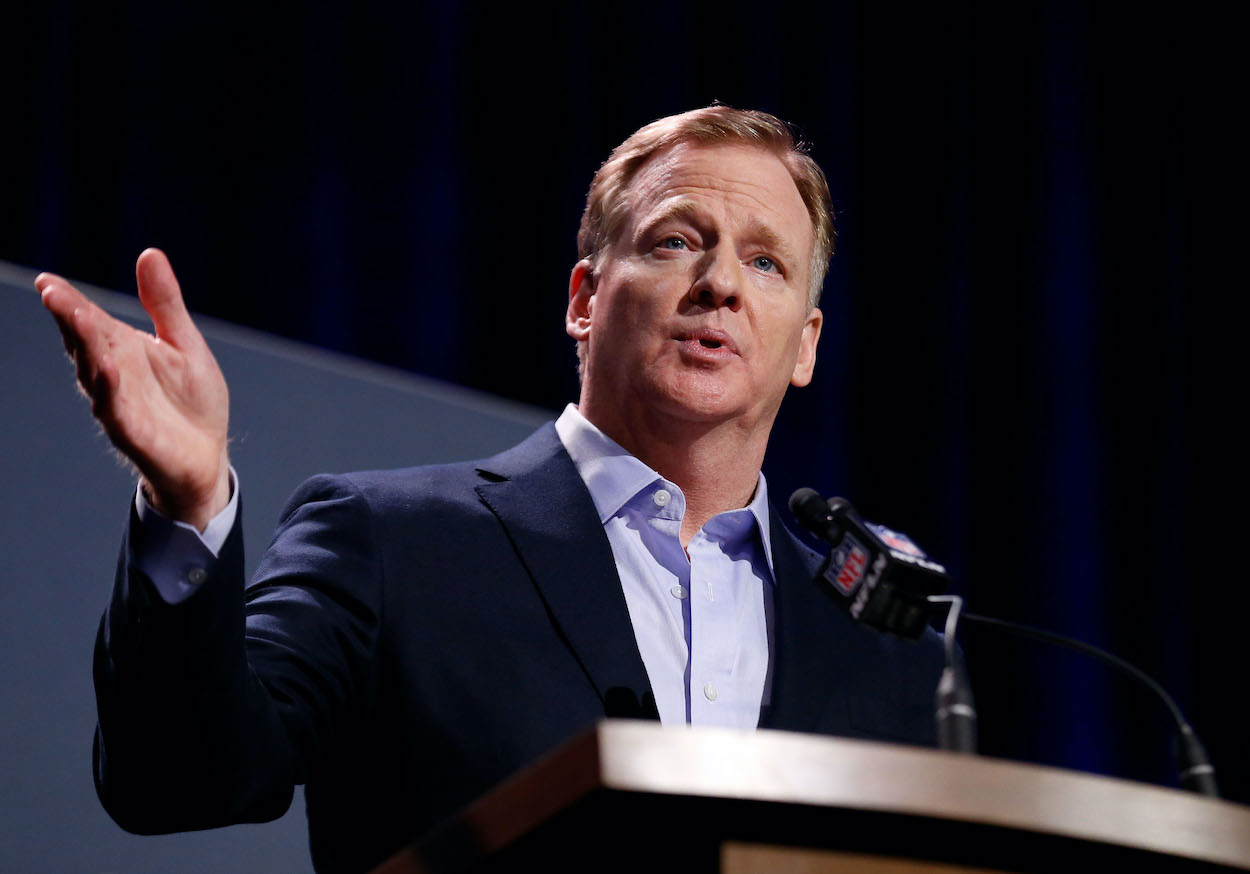 During the 2019 NFL draft scouting combine, Metcalf caught NFL fans' attention with his blazing speed. The former Ole Miss wideout ran a 4.33-second 40-yard dash at 6-foot-4, 220-plus lbs. Once in the league, he continued his incredible physical feats. The best example was chasing down Arizona Cardinals defensive back Budda Baker during an interception return even after spotting him a big head start. 
To test his speed against the best in the world, Metcalf competed in the 100-meter event at the USA Track and Field Golden Games and Distance Open in Walnut, California. While Metcalf's 10.37-second time put him last in his heat and 15th out of 17 runners overall, many in the NFL were still impressed. 
In addition to his quarterback Russell Wilson and other stars like Patrick Mahomes, the league itself congratulated Metcalf on his attempt to run with world-class sprinters. In a May 9 tweet, the NFL's official Twitter account wrote, "@dkm14 wanted to test his speed against elite track & field athletes. He ran the 100m in 10.36 seconds." It added a fire emoji for good measure. 
The NFL sent out a memo saying the Denver Broncos could void Ja'Wuan James' 2021 salary
Less than a week earlier, the NFL took a different stance on players conducting athletic activities away from team facilities. It wrote a memo to teams addressing the season-ending injury suffered by James.  
In the memo, which Adam Schefter released on Twitter, the league said that because James was working out away from the team facility, the injury would fall under the category of "non-football injuries." This type of injury means the Broncos could void his $10 million salary in 2021. 
The memo provoked a strong rebuke from the NFLPA. The two sides are currently at odds over COVID-19 protocols, and the union is encouraging players not to attend in-person offseason workouts. The NFLPA saw this memo as a direct response to the controversy. 
Former Steeler Ramon Foster calls out the NFL for being hypocritical
Celebrating one player for competing in a high-level competition away from football and threatening the salary of another for working out on his own may seem hypocritical to some. 
It certainly did to one former NFL player. 
Foster, a former Steelers guard who now co-hosts a Nashville-based sports talk radio show, took to Twitter to call out the NFL for its hypocrisy. He laid out the different positions the NFL took on Metcalf and James and tagged the NFLPA. He ended his tweet by asking, "So can they train offsite or not?"
This seems like a logical question, although it's one the NFL is unlikely to respond to directly. 
At a time of year when football usually takes a back seat to other sports, the NFL/NFLPA beef over offseason workouts is just heating up. This conflict seems likely to escalate in the coming days and weeks, so it is definitely worth keeping an eye on. 
Like Sportscasting on Facebook. Follow us on Twitter @sportscasting19.